Top 10 Styles of BBQ Around The World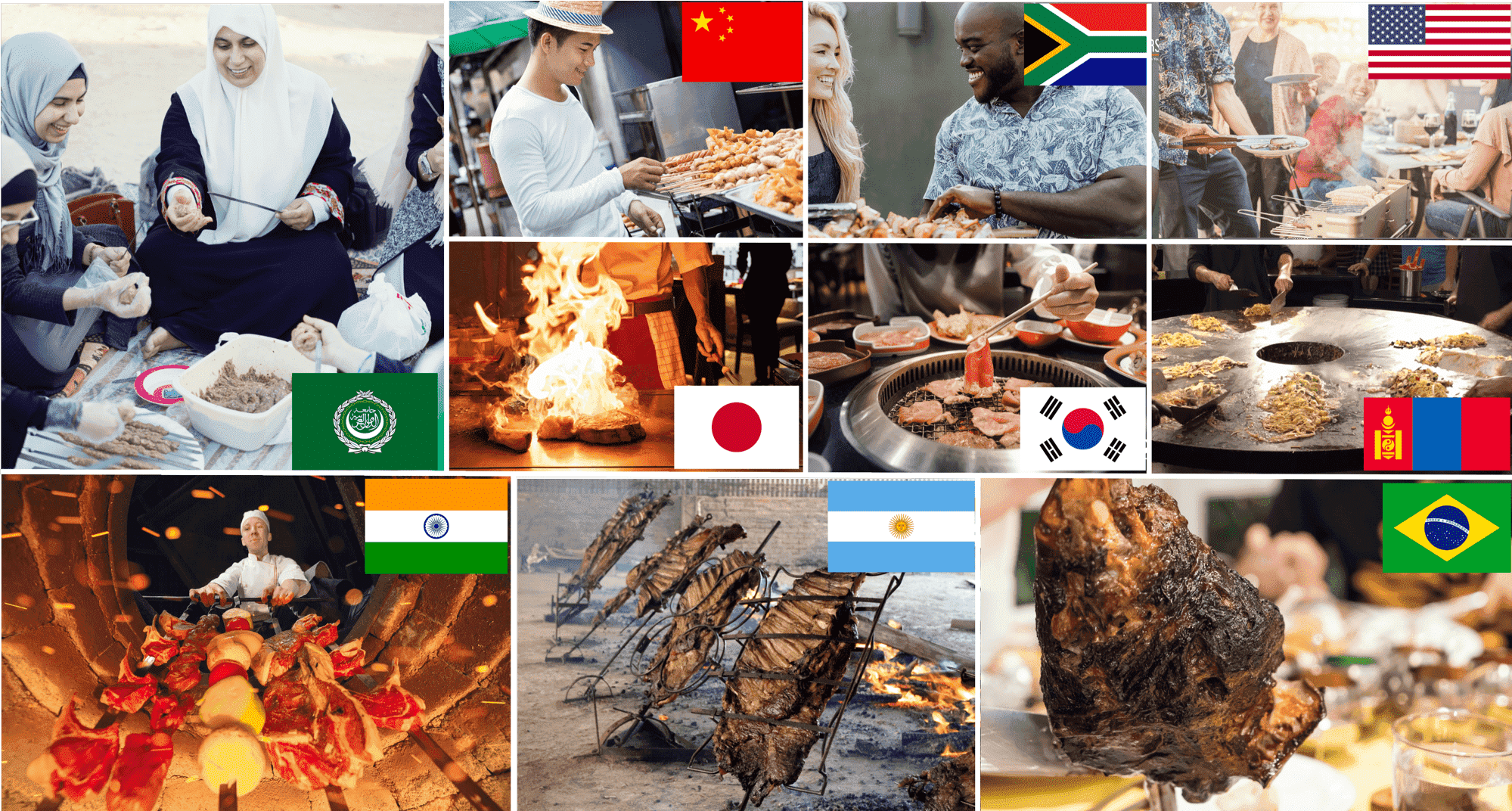 Barbecue is probably the first food that humans cooked once they started cooking with fire. So, it's no surprise that every culture in the world has its own tasty variation of this delicacy.
In this post, we'll explore the different barbecue flavors across the world – from the wild west to the delightful east. 
American BBQ, aka Southern Barbecue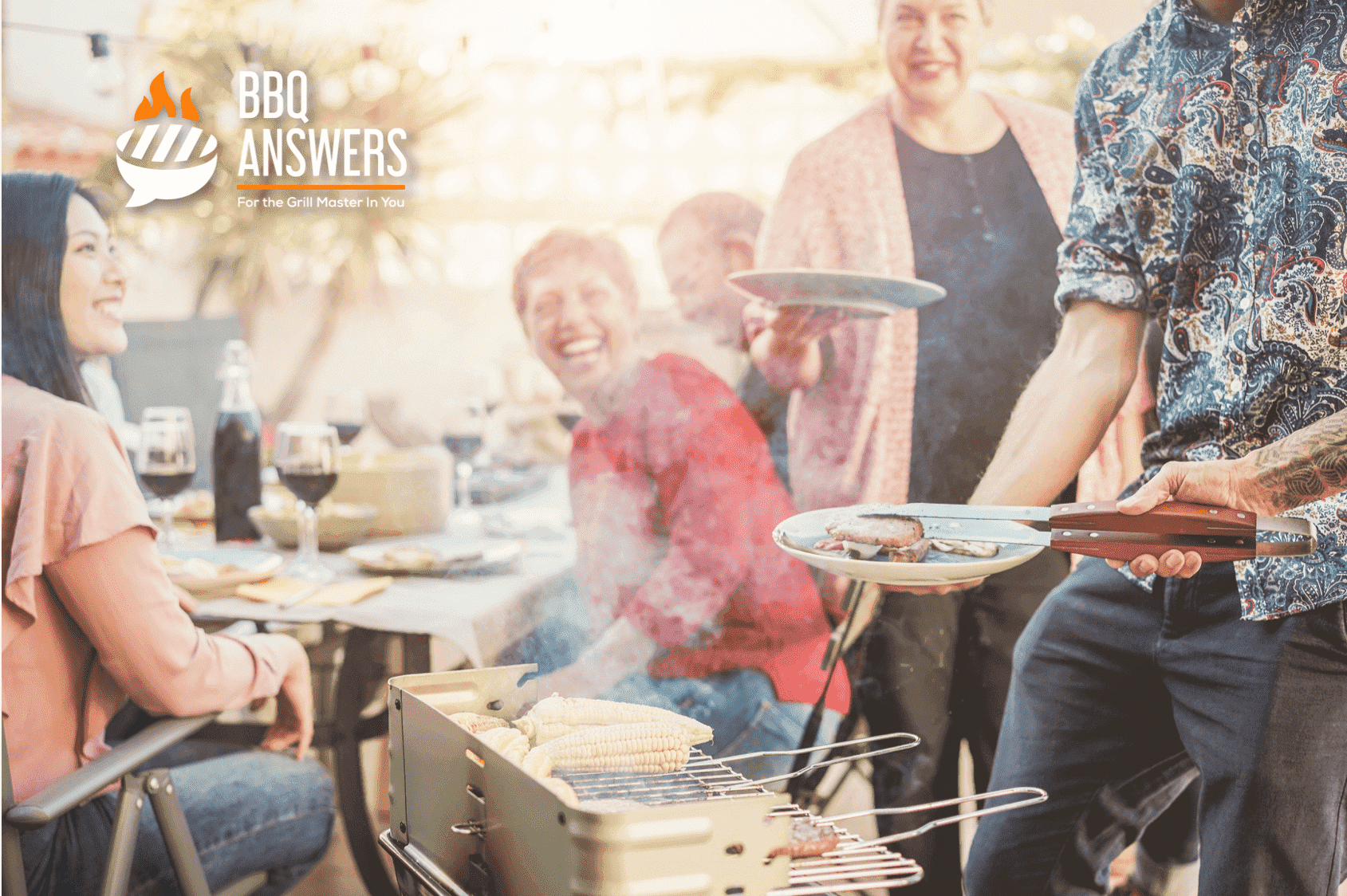 Place of Origin: The United States of America
Good ol' Southern BBQ is probably the most famous type of barbecue. In fact, it is actually a collection of six different styles of barbecue! 
Every style uses different sauces to set it apart from the rest. The thick, sweet, ketchup-based Kansas Sauce is very different from the Alabama-style white sauce. They also use different cuts of meat, BBQ smoking woods, Sides, and Desserts – there's a tasty variant for everyone! 
Find out more about Southern BBQ.
Traditional Latin American BBQ – Asado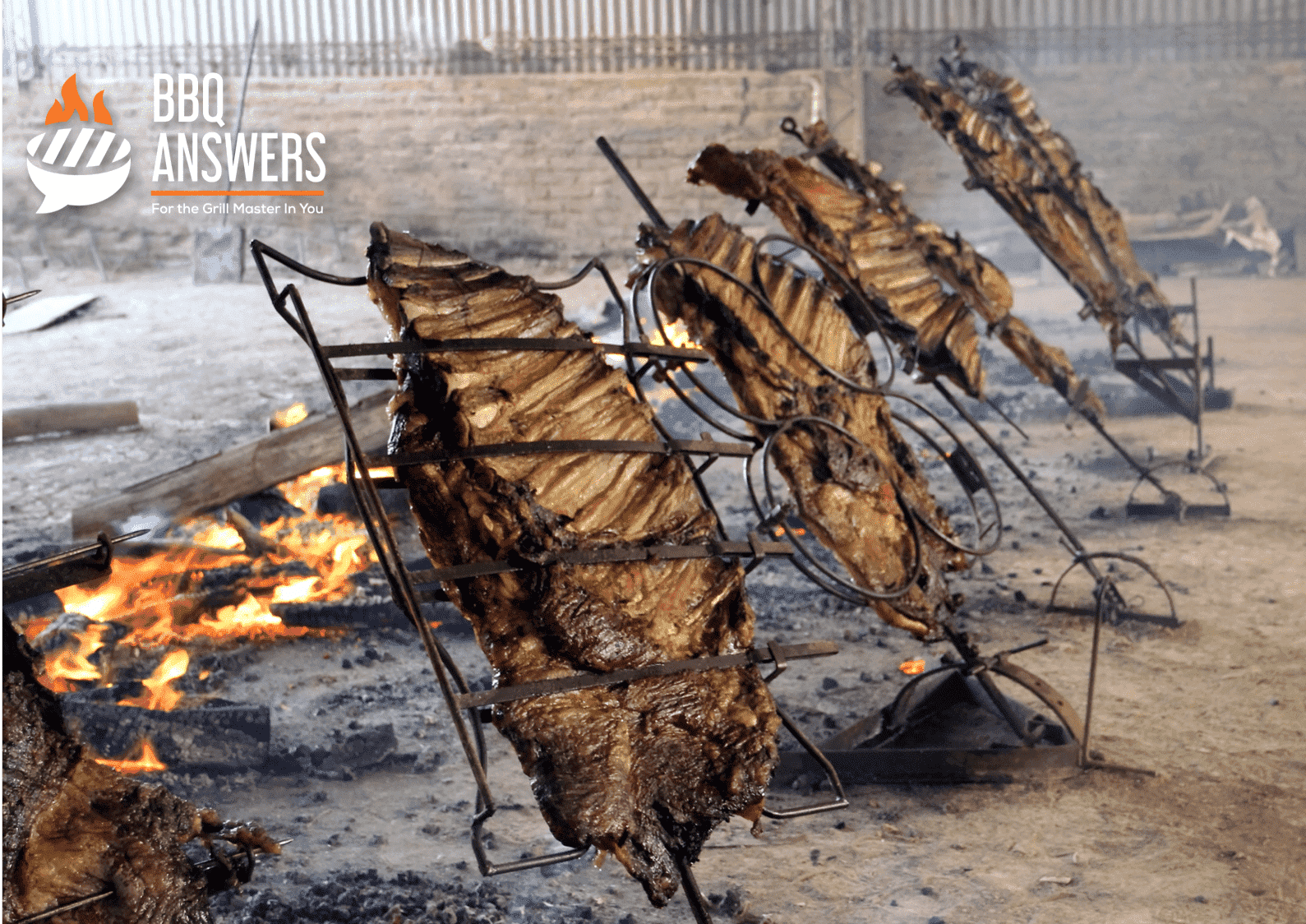 Place of Origin: Argentina
Asado (literally 'roast') is both the art of grilling delicious meat over the grill and the social gathering amongst friends and families.
Started way back in the 1800s by the Gauchos (think: South American cowboys), this traditional barbecue style is now loved by everyone in the country. Asado incorporates all kinds of meat, which is partly why Argentina is one of the biggest meat consumers globally. An average Argentine eats a whopping 190 pounds of meat per year!
Some Must-Try Dishes: 
Asado consists of many sausages like Chorizo, Salchicha Parrillera, and Morcilla (Blood Sausage) made from beef, pork, and traditional seasonings. Also, don't forget to season your food with the legendary sauce of South America – Chimichurri.
Asado also has a unique dish called Chinchulines. These are small intestines seasoned and grilled in high heat until each side is slightly burned, rendering a crunchy exterior and soft interior.
To learn more about the different Starters, Mains, Sides, Salsas, and Drinks at an Asado, head over to our article: Everything You Need To Know About Asado.
Popular Latin American BBQ – Churrasco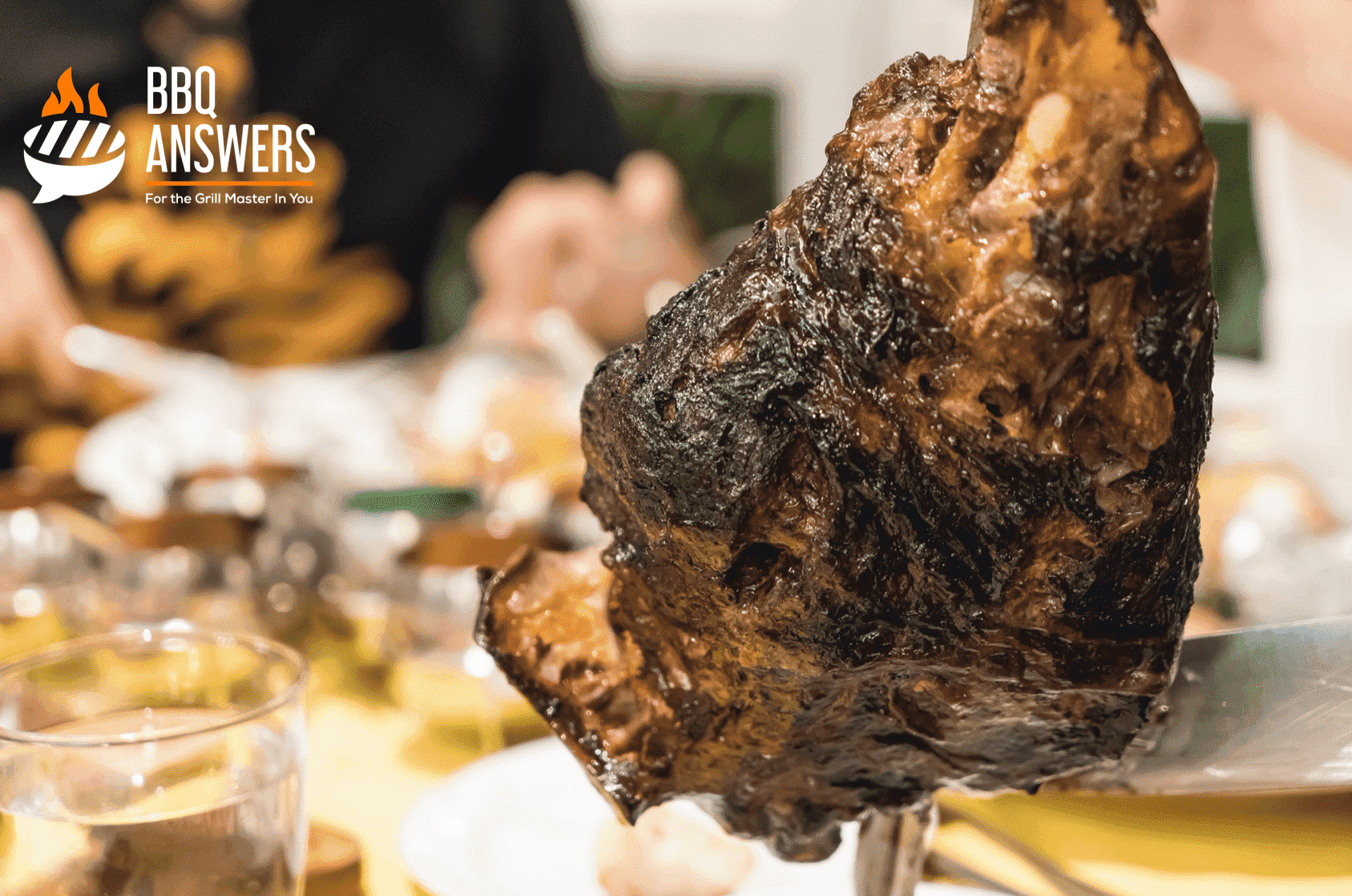 Place of Origin: Brazil
Brazil is often known for its wild Carnival celebrations, picturesque beaches, and their love for soccer, but a common thread among all of these activities is Brazilian Churrasco. 
Like traditional Latin American BBQ, there is a lot of meat served in Churrasco. However, unlike Asado, the Passadores (meat waiters) bring you the food on long skewers and serve you by cutting slices of it directly into your plate. Apart from the exquisite flavors, this unique service concept is what makes Churrasco the Popular Latin American BBQ.
Some other dishes to look out for: 
If you ever get a chance to visit a Churrascaria (Brazilian steakhouse), definitely try the Picanha, aka the king of Churrasco. It has a signature C-shape and is seasoned with garlic or sea salt and grilled to perfection. Also, try Pão de Queijo (Brazillian cheese bread) and Chicharrón (fried pork belly).
I have gone over the details of the different cuts of meat, sides, salsas drinks, and drool-worthy desserts in my post about Brazilian BBQ. People familiar with this knowledge can make the most of the all-you-can-eat buffet at their nearest Churrascaria. I have also included a few recipes for those who need a Churrasco fix if there are no Churrascarias nearby. 
South African BBQ – Braai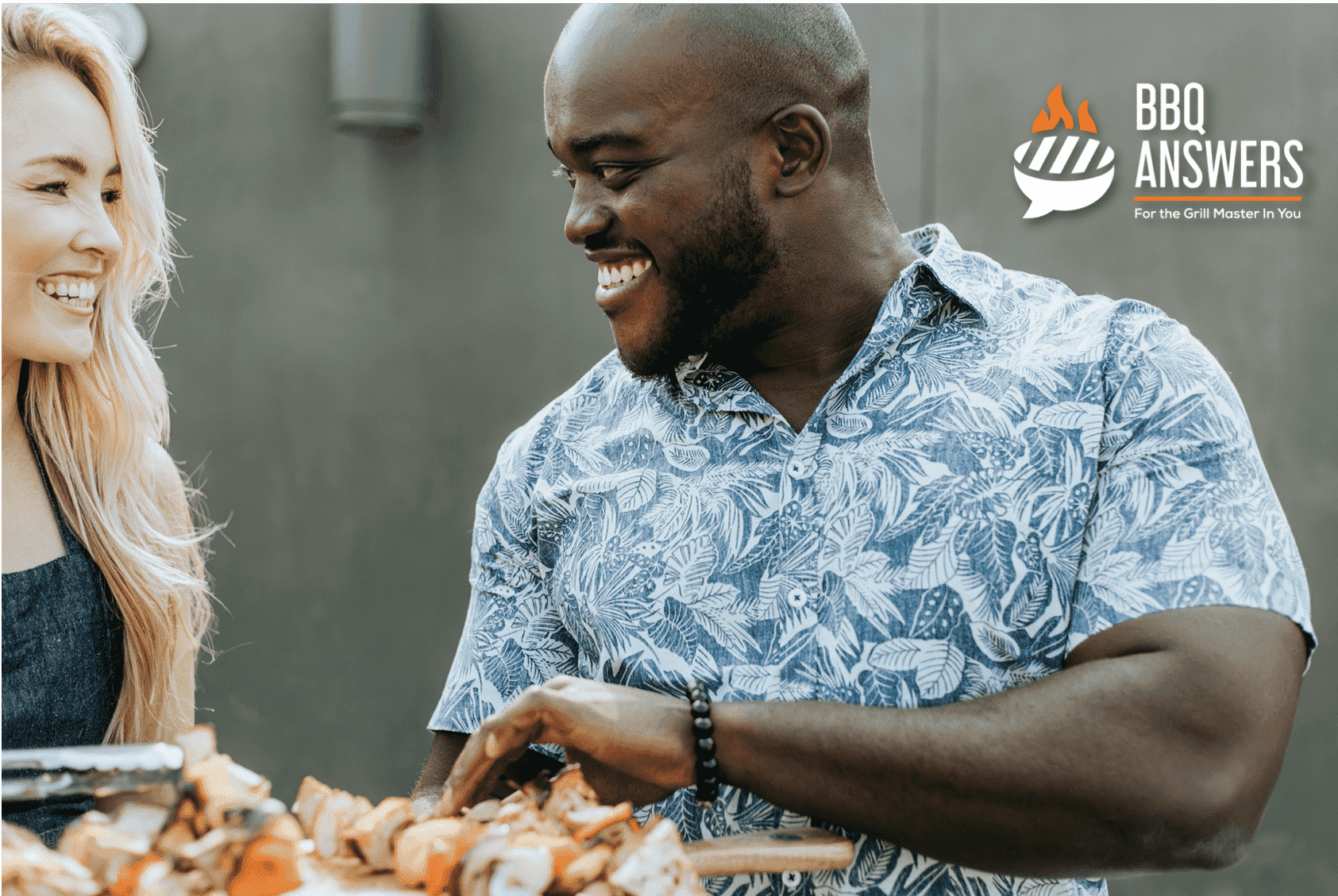 Place of Origin: South Africa
Braai is characterized by minimal seasoning to bring out the flavor of the meat. South Africans love Braai so much that they even have a 'National Braai Day,' which, rather conveniently, is celebrated on the same day as 'National Heritage Day!' 
 Like most barbecue cultures around the world, Braai is not just about the food but the gathering of friends and family. If invited to a Braai, make sure that you are familiar with Braai Etiquette to avoid awkward situations.
Some Must-Try Dishes: 
A few of my favorites are Biltong (dried and cured BBQ meat), Boerewors (traditional South African sausage), and Beer-Can Chicken (exactly what it says). You must also try Chakalaka, a spicy dish made of onions, tomatoes, & other veggies. And Braaibroodjie, a grilled sandwich filled with sliced tomatoes, onions, cheddar cheese, and sweet chutney. 
South African food has many more must-try dishes, and I would strongly recommend reading our Guide To South African Braai to get to know them all.
Middle Eastern BBQ – Kebabs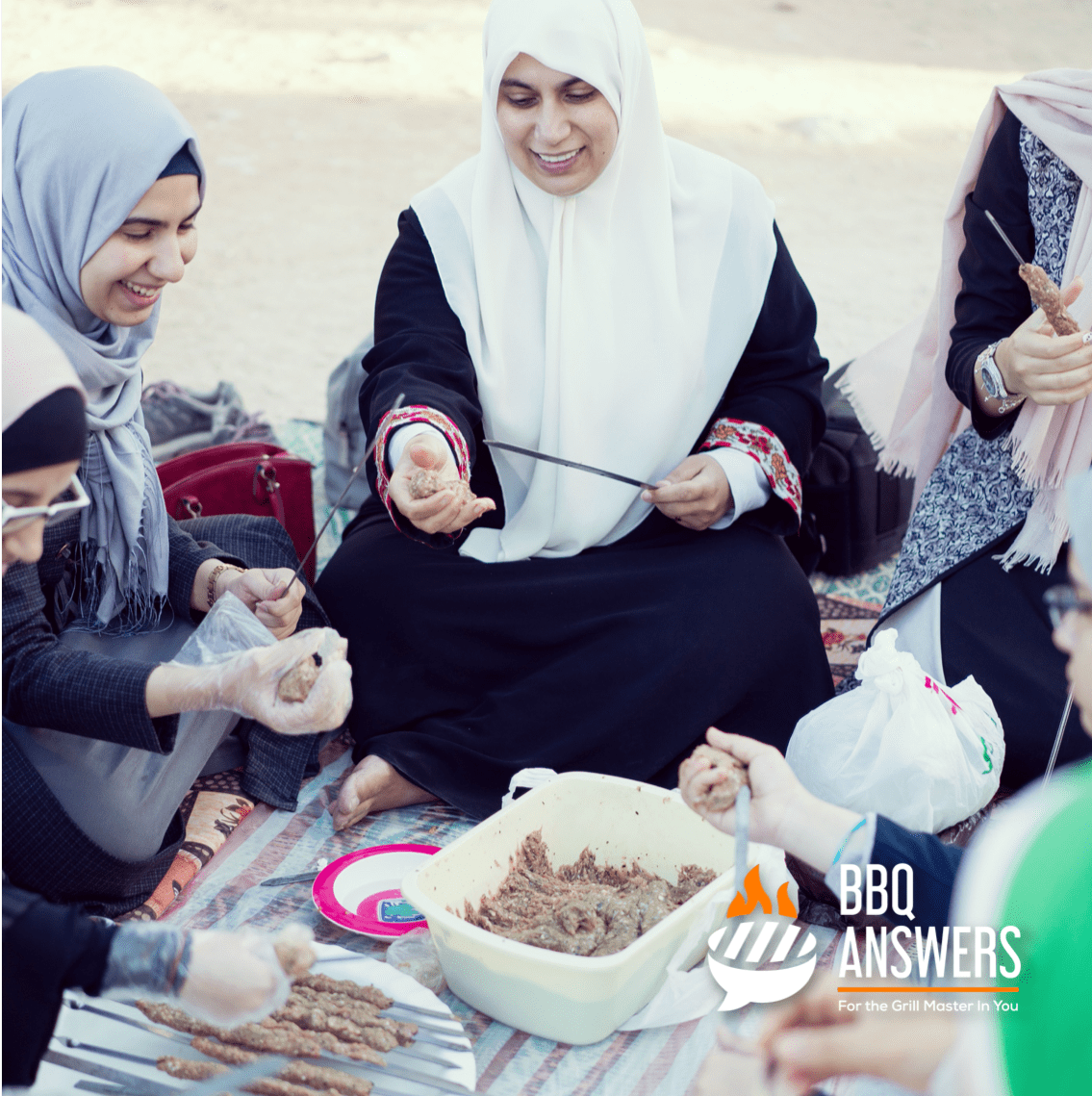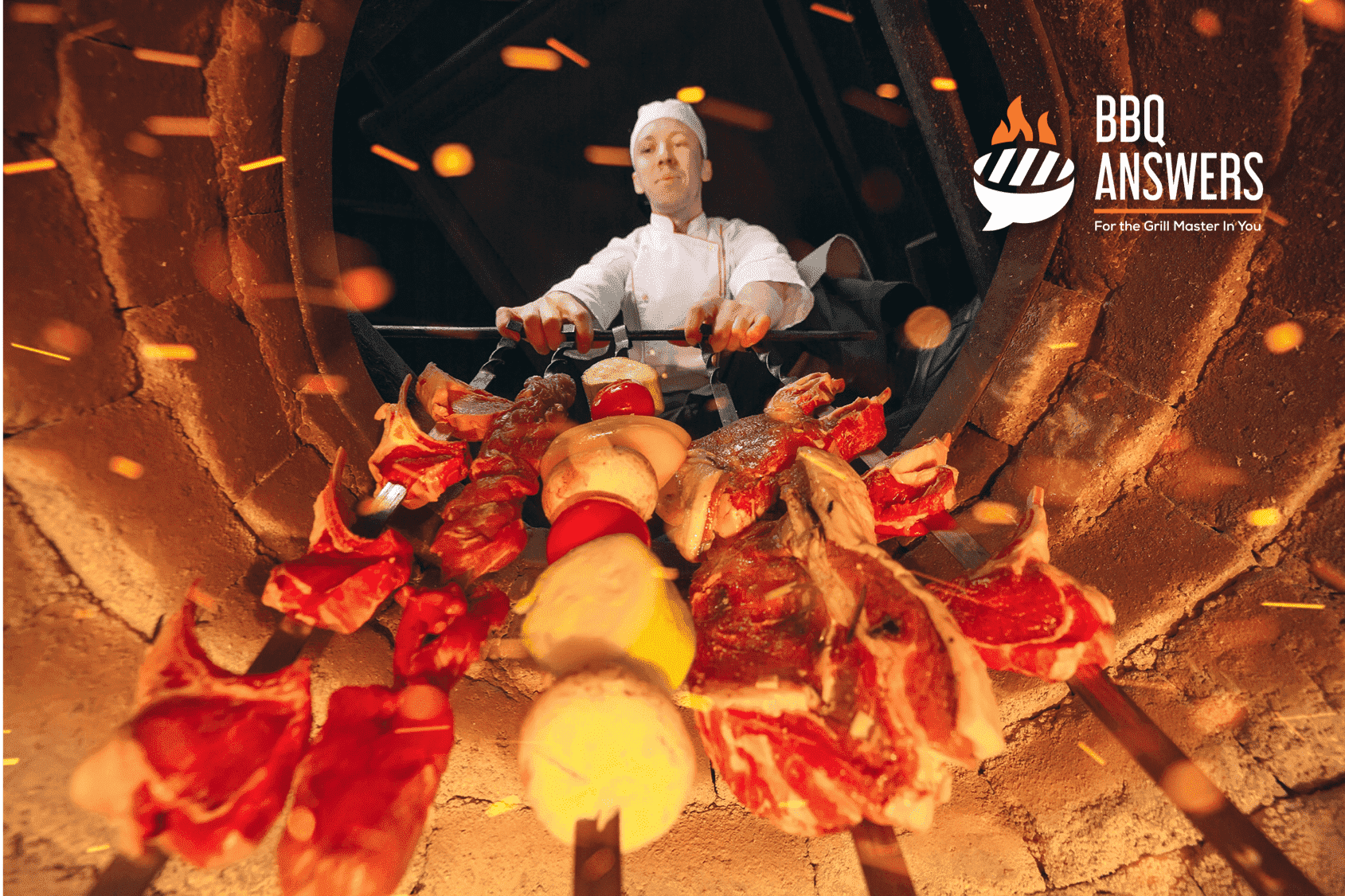 Place of Origin: India
The signature bright red or yellow colored Indian BBQ makes everyone drool – vegetarians and non-vegetarians alike. This is because Tandoori food is one of the few BBQ cuisines with a large variety of vegetarian dishes! 
Tandoori-style cooking is all about marinating, skewering, and cooking in a Tandoor. Head over to our article on The Art Of Tandoori-style Cooking for more details on Tandoori-style cooking, including the history and the workings of a Tandoori Oven.
Some Must-Try Dishes: 
Tandoori Chicken (or mutton, lamb, or even fish!) is the most popular of the tandoori dishes, and you can cook it at home in three different ways by following our recipe.
Also, have some buttered Tandoori Naans (Indian flatbread) with some Chicken Tikka Masala if you want the complete Indian Tandoori experience.
Chinese Barbecue – Siu Mei and Shaokao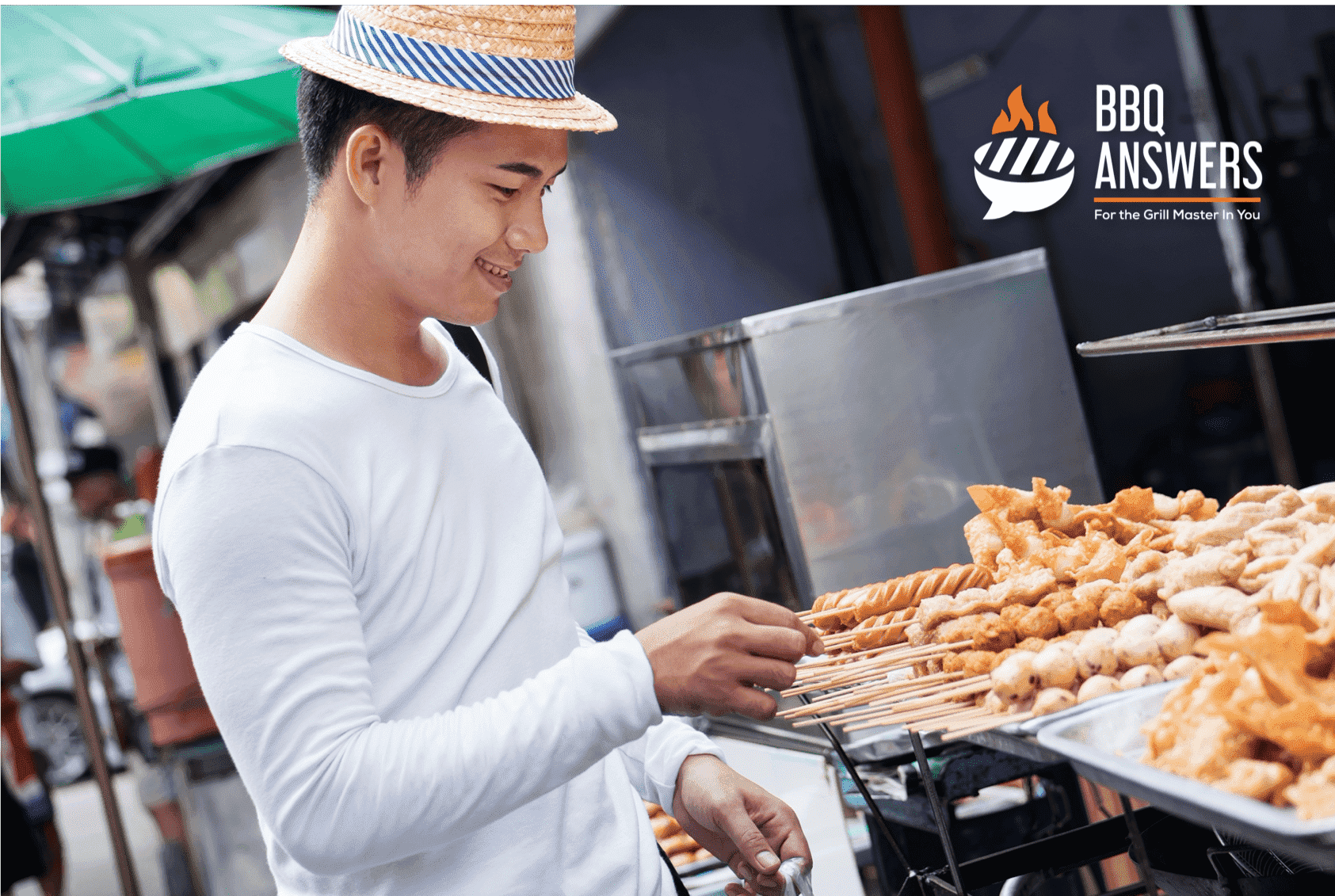 Place of Origin: China
Chinese BBQ often gets overshadowed by the more popular Korean and Japanese BBQ. But it's not because of any shortcoming on the part of Chinese BBQ. 
There are two popular types of Chinese BBQ – Siu Mei and Shaokao. Siu Mei is a Cantonese-style rotisserie of marinated meats over a wood fire. Shaokao (also known as Chuan'r) is a method of grilling skewered meat over charcoal. Shaokao is a popular choice of street food.
Some Must-Try Dishes: 
Char Siu (BBQ pork) and Si Yao Gai (Soy Sauce Chicken) are the most iconic Chinese BBQ foods, and I recommend that you try them if you get a chance.
Chinese BBQ is a whole new world that definitely needs exploring. 
To learn more about the different dishes and some recipes to try out at home, head over to our Guide To Chinese Barbecue.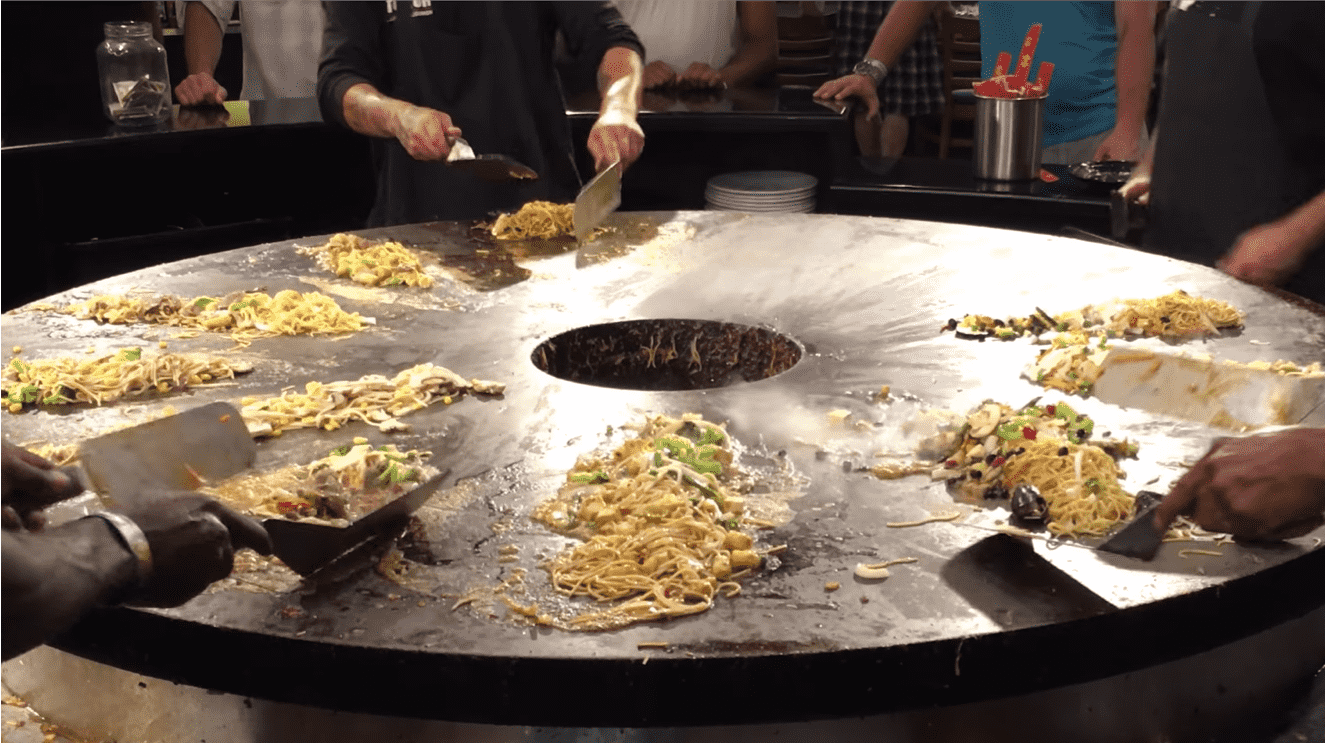 Place of Origin: Taiwan (popular variant) and Mongolia (authentic variant)
Though the name might sound confusing, the Mongolian-style barbecue that we popularly see in restaurants didn't actually originate in Mongolia. To top it off, it isn't even barbecue! The popular Mongolian BBQ is actually a crafty name given to some delicious Asian stir-fry cuisine, made to order with an assortment of vegetables, meats, and sauces used!
So why is this barbecue style included? Because the authentic Mongolian BBQ, which is both Mongolian and barbecue, deserves the attention. The original Mongolian BBQ has rich, brothy dishes that are perfect for Mongolia's harsh winters.
Some Must-Try Dishes: 
Khorkhog is a one-of-a-kind stew made by adding heated stones to sheep/goat meat and vegetables like onions, carrots, cabbage, and turnips. You can also make this at home by following the recipe mentioned in this post.
Another local favorite is Boodog. This is made by stuffing the meat's carcass with all the vegetables and condiments before barbecuing it. Given the difficulty of this process, your only hope of tasting this delicacy is if you plan on visiting Mongolia!
Head over to our detailed post to learn more about Mongolian BBQ.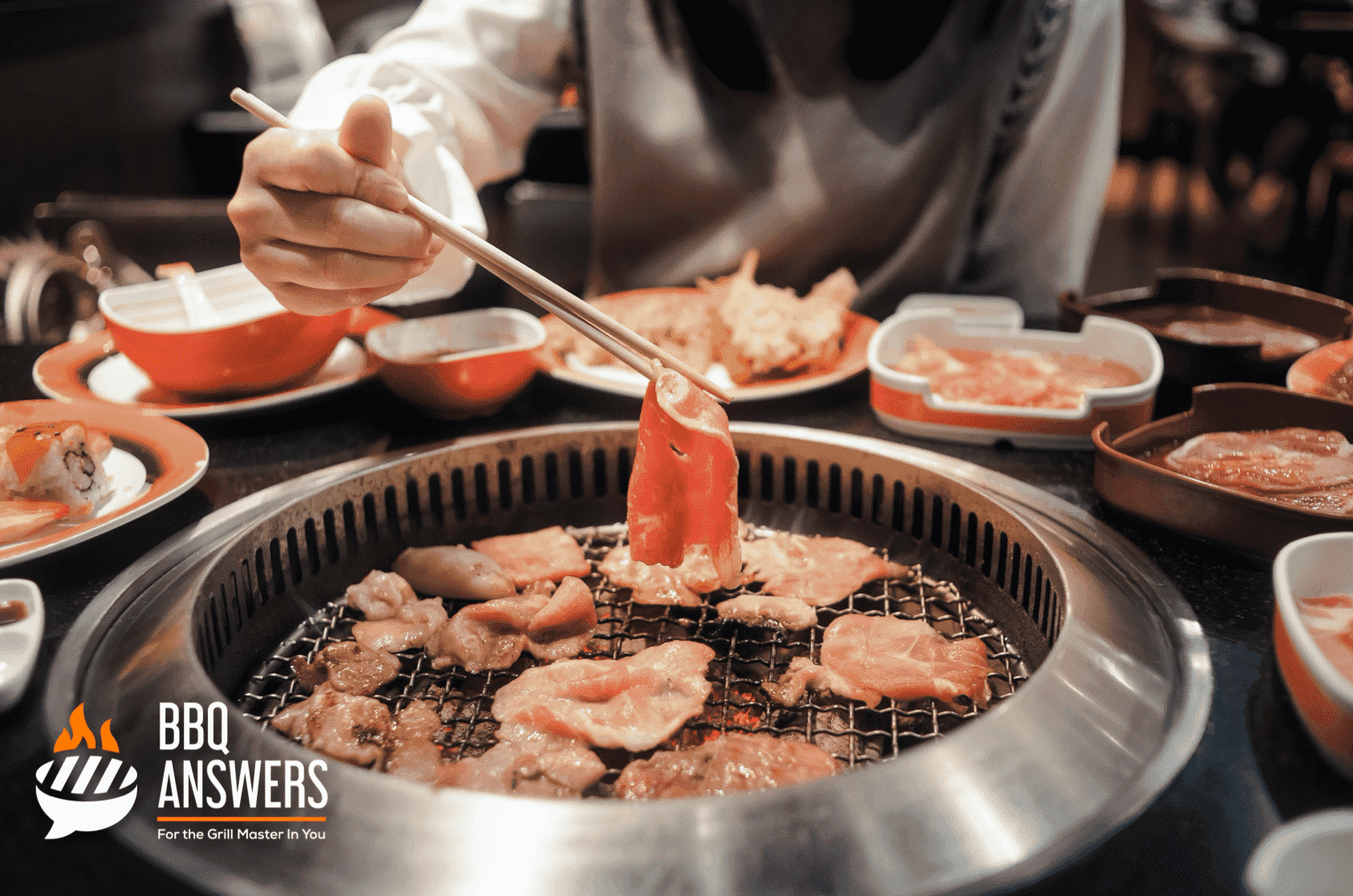 Place of Origin: South Korea
Gogigui, more commonly known as Korean BBQ, is perfect for enjoying social gatherings with friends, colleagues, or family! It is definitely on top of many mouthwatering Barbecues lists!
In Korean BBQ, thin slices of various raw meats like beef, pork, and chicken are served at the table. Customers can then grill these slices at the grill and consumed them with soy or Ssamjang sauce. Korean BBQ is also known for its delicious Bachans (side dishes), and alcoholic drinks like Beer, Soju, Makgeolli, or Wine. 
Some Must-Try Dishes: 
Bulgogi (thin slices of marinated beef), BulDak (marinated chicken barbecue dish, popularly topped with cheese), and Kimchi are definitely the most popular Korean BBQ dishes. Paired with Soju, it makes for the perfect Korean Barbecue experience.
If you plan to eat at a Korean BBQ, you must learn how to eat a Ssam and follow Korean Barbecue dining etiquette. All this and more is explained in our article: Everything You Need To Know About Korean BBQ.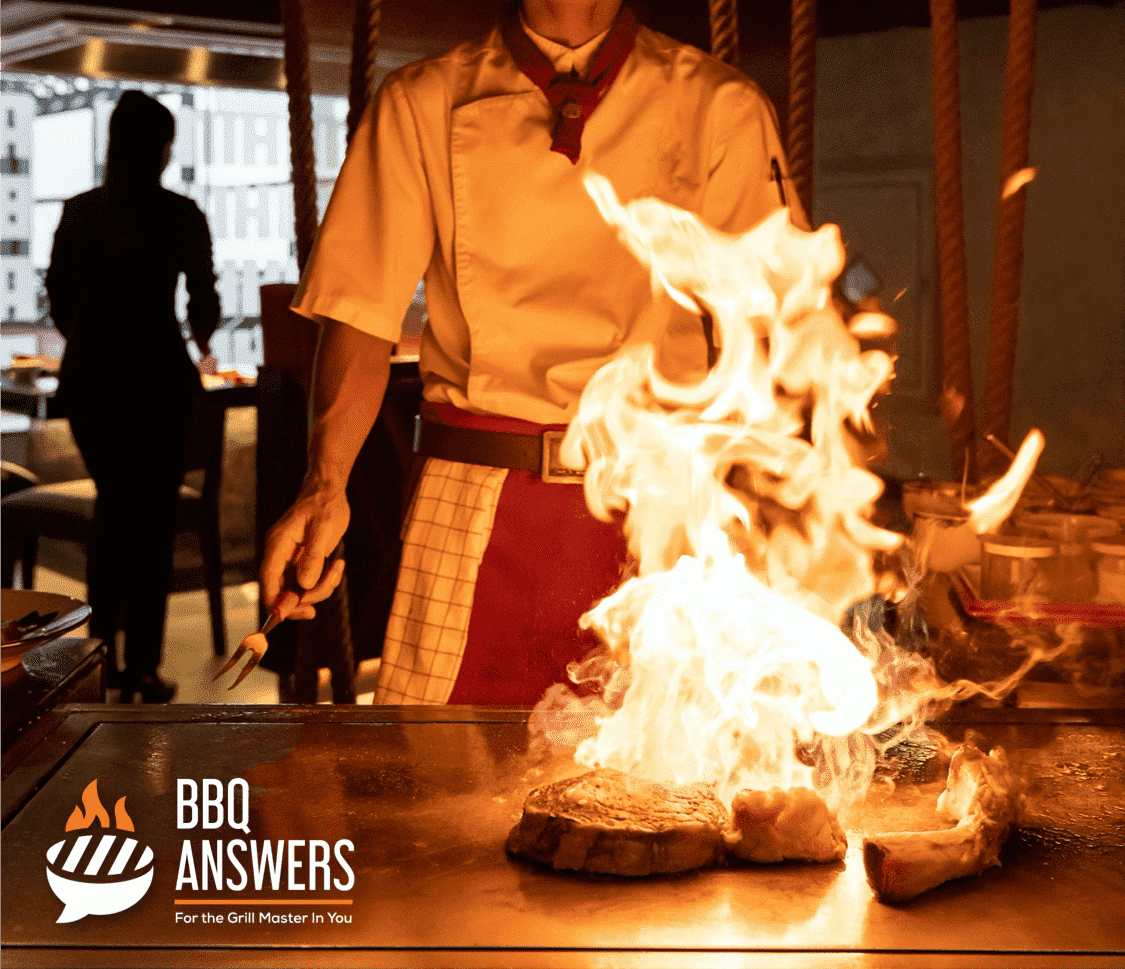 Place of Origin: Japan
Japanese people always take their art seriously. From the meat to the coal to the seasoning – everything must be perfect.
This is why it's no surprise that there are five major styles of Barbecuing in Japan. This includes Yakiniku, Kushiyaki, Teppanyaki, Robatayaki, and Kabayaki. 
These names may sound confusing at first, but once you read this article on Japanese BBQ, you can be the sensei at the next Japanese BBQ.
Some Must-Try Dishes: 
Yakitori (Grilled Chicken),  Gyutan (Japanese beef tongue), Okonomiyaki/ Monjayaki and (Savoury pancakes), and Unagi No Kabayaki (grilled eels) are some of my favorites.
Apart from these dishes, be sure to try any grilled cut of the Kobe and Wagyu beef. It is absolutely phenomenal.
Final Thoughts
Now you have at least 10 more reasons to bust your grill or dine at a restaurant! So try them out and let us know which is your favorite by leaving us a comment below.
Subscribe to BBQanswers.com for more finger-licking barbecue tips, tricks, and recipes.