What is a Brazilian BBQ (CHURRASCO)? All You Need to Know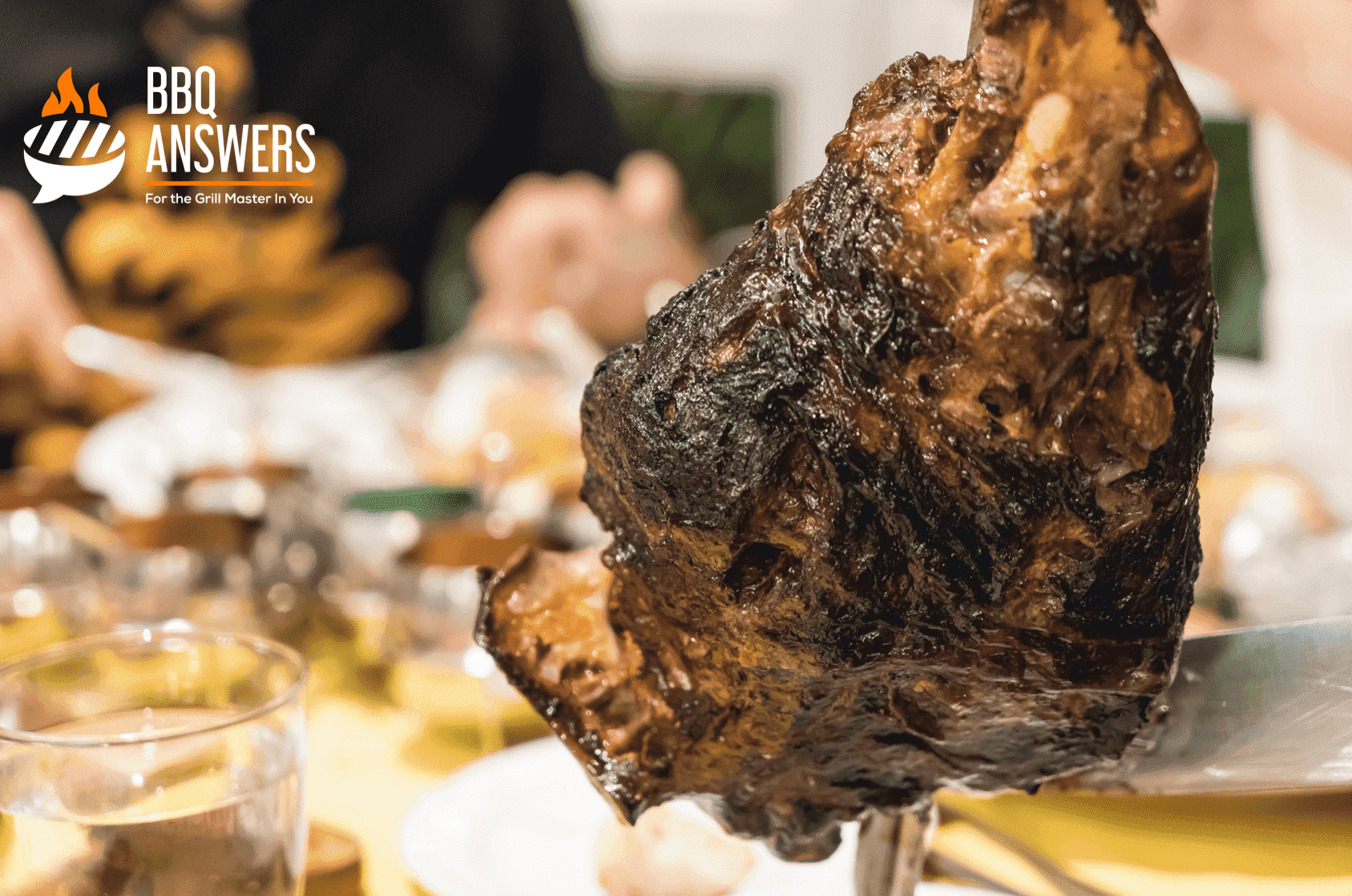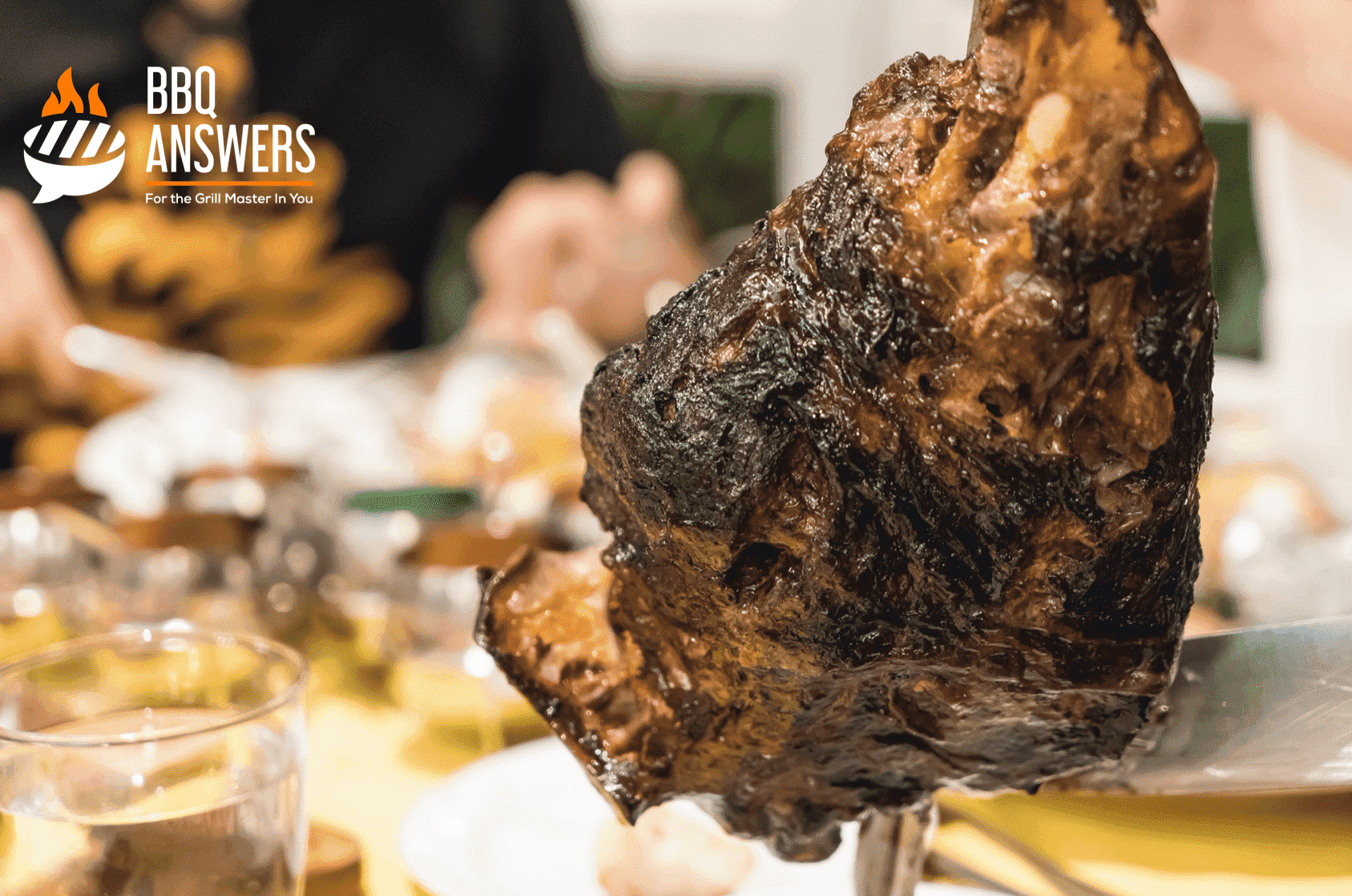 Are you in the mood to eat all the meat you can? Let me introduce you to Brazilian BBQ cuisine – Churrasco!
In this article, we will go through the history of Churrasco as well as the meats, sides, and desserts you can have at a Churrasco.
Let's jump right in!
What Is A Brazilian BBQ (Churrasco)?
Churrasco is the Brazilian method of barbecuing meats on long threaded skewers. Juicy, succulent pieces of beef, lamb, and chicken are grilled on a Churrasqueira (Brazilian barbecue grill) that uses charcoal or wood fire. 
The essence of Churrasco-style barbecue is the natural flavor of the meat, that is why smoking or marinating it beforehand is not common in Churrascos. Only pure coarse salt (Sal Grosso) is rubbed over the meat to prep it up. 
The meats are speared onto long skewers and placed in racks over an open charcoal bed where they are slowly roasted.
What are the Origins of Brazilian BBQ?
The Churrasco-style of cooking can be accredited to the Brazilian cowboys of the Río de la Plata, the Gaúchos.
The Gaúchos were semi-nomadic indigenous people. They traditionally dug large pits and started a fire. When the fire turned to embers, they would season the meat with coarse salt and skewer it onto long wooden stakes and slowly roast it over the pit. Communities gathered around to enjoy the meal.
This unique form of  Brazilian barbecue slowly evolved over time to ingrain itself into the nation's cultural identity.
Churrascarias (Brazilian Steakhouses) Today
What is Churrascaria?
Churrascaria is the Portuguese name for the establishments that serve Churrasco-style barbecue. Most Churrascarias serve the meat in Rodízio-style, which is an all-you-can-eat food concept. 
In the Rodízio style, the Passadores (meat waiters) bring the meat to the dining table and cut the meat off the skewers to put it directly onto the diner's plate. Portions are carved out as requested. 
Churrascarias offer a wide selection of meat and cuts, including steaks and sausages. Meats Beef, pork, lamb, chicken, duck, ham (with pineapple), sausage, fish, and so on. The person who is in charge of cooking the meat is called Churrasqueiro.
Pitmaster Tip
When the Passadores come to your table, as them to cut you a thin slice of meat. Thinner slices melt in your mouth and are easier to chew and digest. 
In many restaurants, the customer is provided with colored cards or flags with green and red on either side. The green sign indicates that the patron wants more meat to be served on the table, whereas the red shows that they don't need service. Churrascaria waiters rely on this system to serve. 
There is a constant rotation of Passadores that bring different cuts to the table for the diner to enjoy.
What are the Elements of a Brazilian BBQ
The Meats used in a Brazilian BBQ
Churrasco is primarily red meat, but one can find poultry and fish on the menu as well! 
The meats are generously seasoned with salt before slapping them on the Churrasqueira and cooking them. The most important factor for the meat is the high quality and intense marbling (in case of red meat) that helps add juiciness and tenderness while slow-roasting.
Brazilians lean towards the traditional cuts of beef.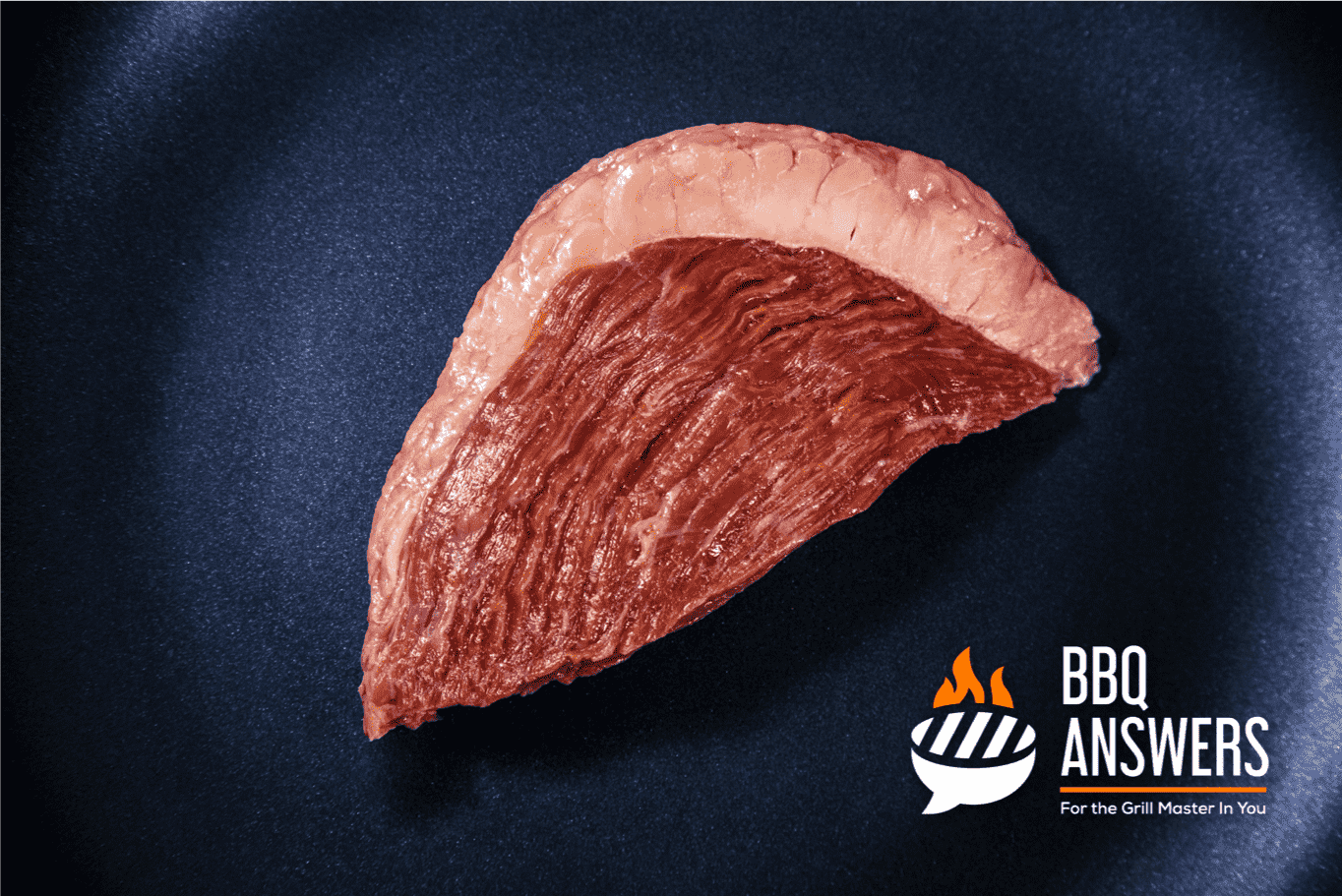 One of the most prized cuts of Churrasco, you could truly call Picanha the king of Churrasco.
It is a cross-section of rump, loin, and round known as sirloin or rump cap. It is pierced and folded into a signature C-shape and is grilled with garlic or sea salt. 
Since it has very little fat in the meat, it must be grilled skillfully so that it doesn't become tough.
I have included the recipe for Picanha below so that you can try at home!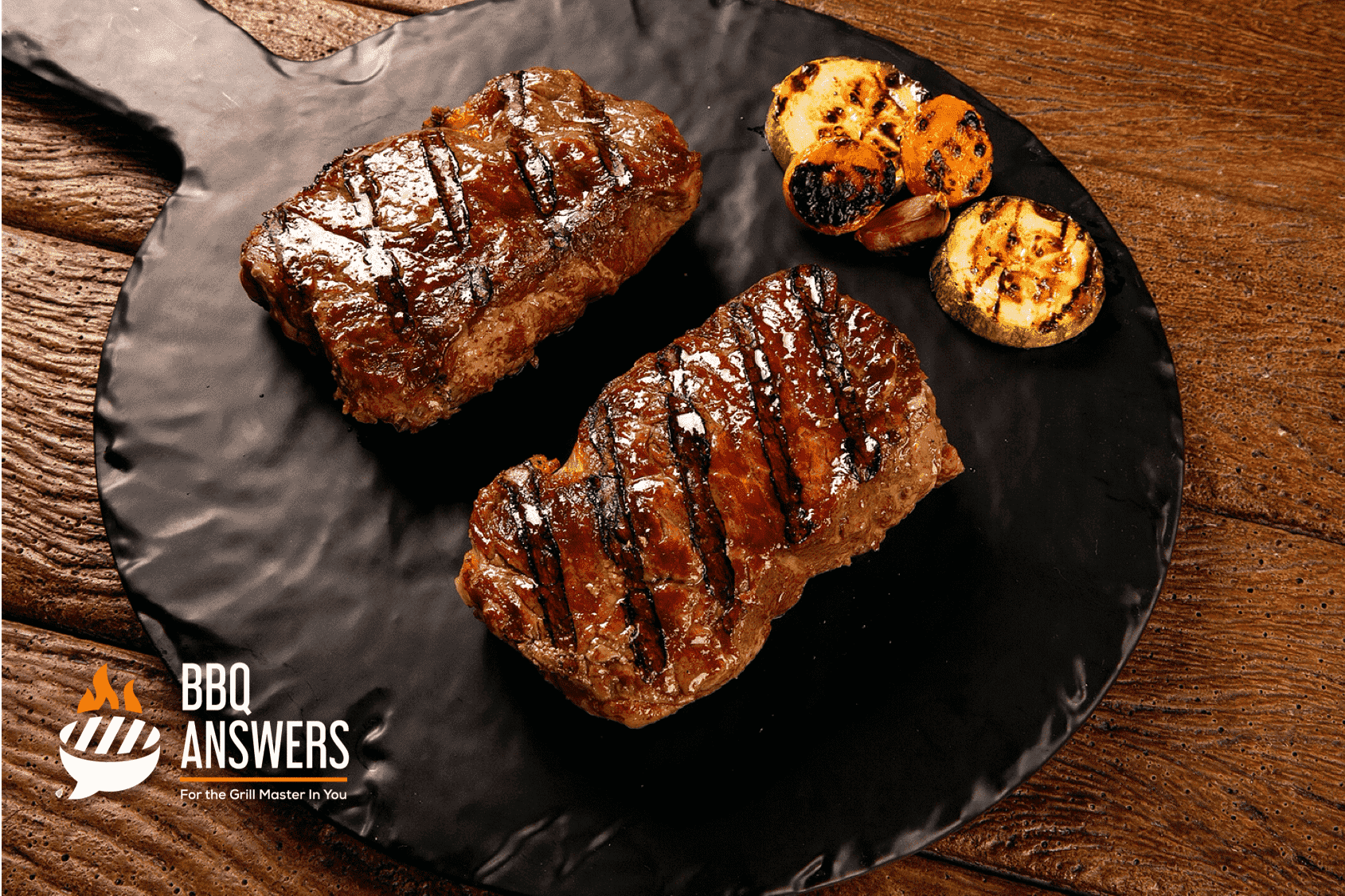 It is a tasty, tender, lean cut taken from the tenderloin section of a young cow.
As the name implies, baby beef is the meat from young cows, though not as young as veal cows.
It is a delicacy in Brazil and is one of the most expensive cuts in a Churrasco!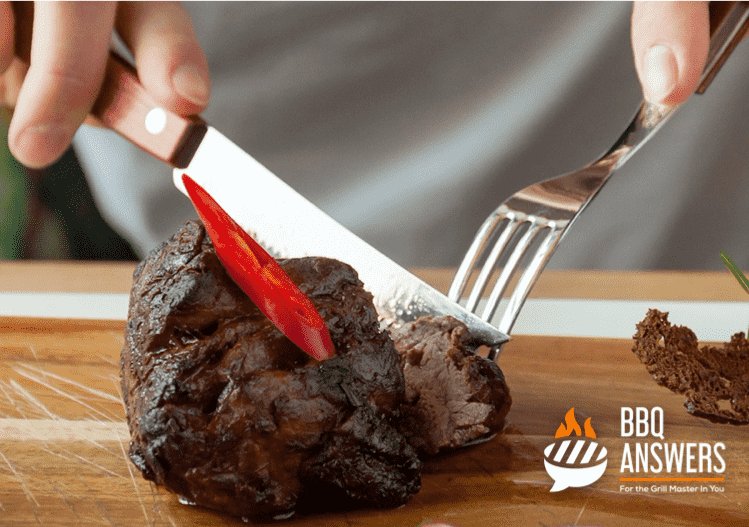 One of the most tender and delicate cuts of beef. The tenderness and the lack of fat will have you drooling.
Filet mignon can be grilled either plainly, wrapped with bacon, or coated in Parmesan cheese.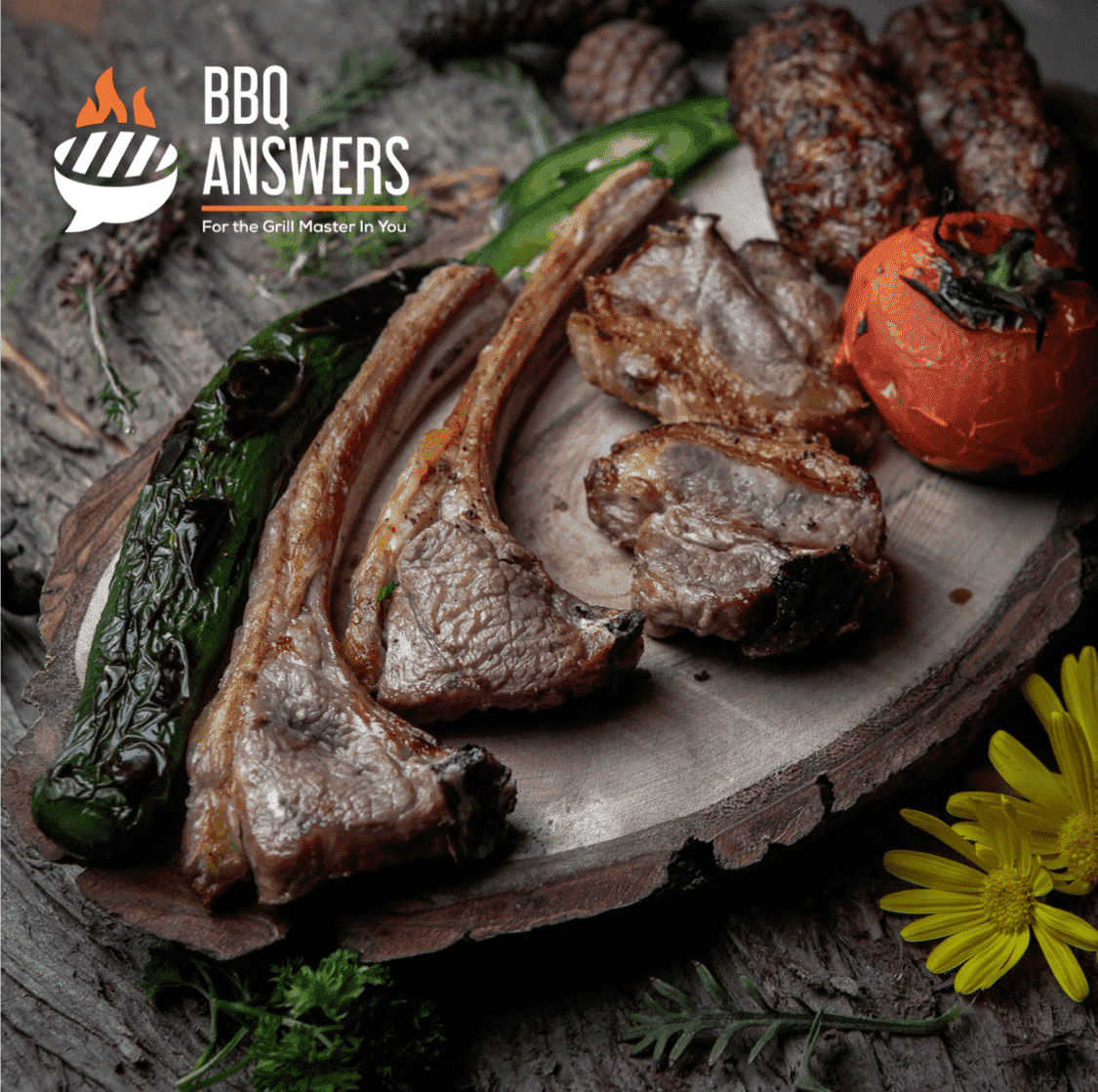 Costeleta de Cordeiro or Lamb Chops are another Churrasco favorite!
Brazilian lamb is nice and juicy with a flavorful punch that is best enjoyed when cooked medium or medium-rare.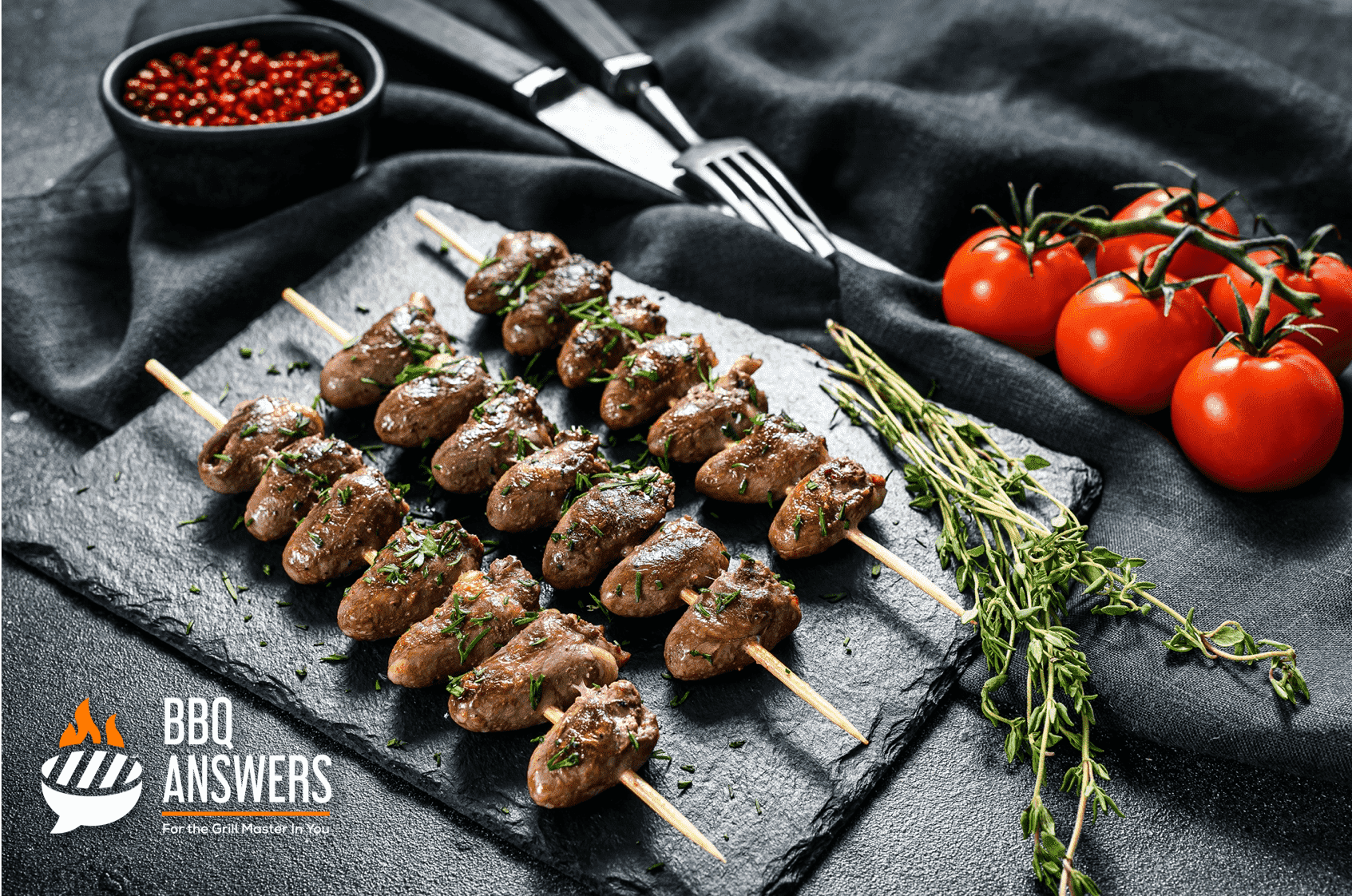 Coração de Frango or chicken hearts are another commonly enjoyed dish!
It is seasoned with oil, garlic, and coarse salt and grilled.  Sometimes, butter and oregano are used to spice it up a bit.
Alcatra is a special cut of the top sirloin cut that is commonly found in Portuguese homes and has been adapted by the Brazilians for their Churrasco.
It is one of the largest cuts served in Churrasco and has a succulent and tender flavor. It should be generously seasoned with salt and grilled until the fat becomes crispy.
Fraldinha is the flank cut that is served long and flat. It is characterized by strong marbling and is cut against the grain to maximize the tenderness of the meat.
Cupim or beef lump of the zebu cattle is a cut that is found almost exclusively in the Brazilian cuisine. 
It has a tender, richly marbled cut with a stringy texture. There is no blood or juice present. It is traditionally seasoned with rock salt before it is cooked low and slow for hours on end.
Coxão Duro (lit. Hard thigh) is a cut located at the rear of the ox. It is a  tough cut of meat that will give you tender and juicy meat if well prepared.
Chuletas are whole cuts of ribeye steak that are skewered and grilled.
It's not all about beef at a Churrasco, don't be surprised if you see cuts of pork!
The loin of the pork is sliced into slabs, coated with parmesan cheese, or just seasoned with garlic, lemon, and oil.
The Salsas Used in a Brazilian BBQ
Chimichurri

No Churrasco is complete without chimichurri sauce.
It is a simple yet flavor-packed sauce made from garlic, oil, vinegar, and herbs like parsley and oregano.
The acidic yet refreshing flavors help to balance out the grilled meats.
Molho à Campanha
Another acidic addition to a Churrasco is Molho Campanha. It is a vinaigrette sauce made from white wine vinegar, red and green peppers, onions, and tomatoes.  
Just add some on top of the beef dishes, and your food is automatically enhanced.
The Sides Available at a Churrasco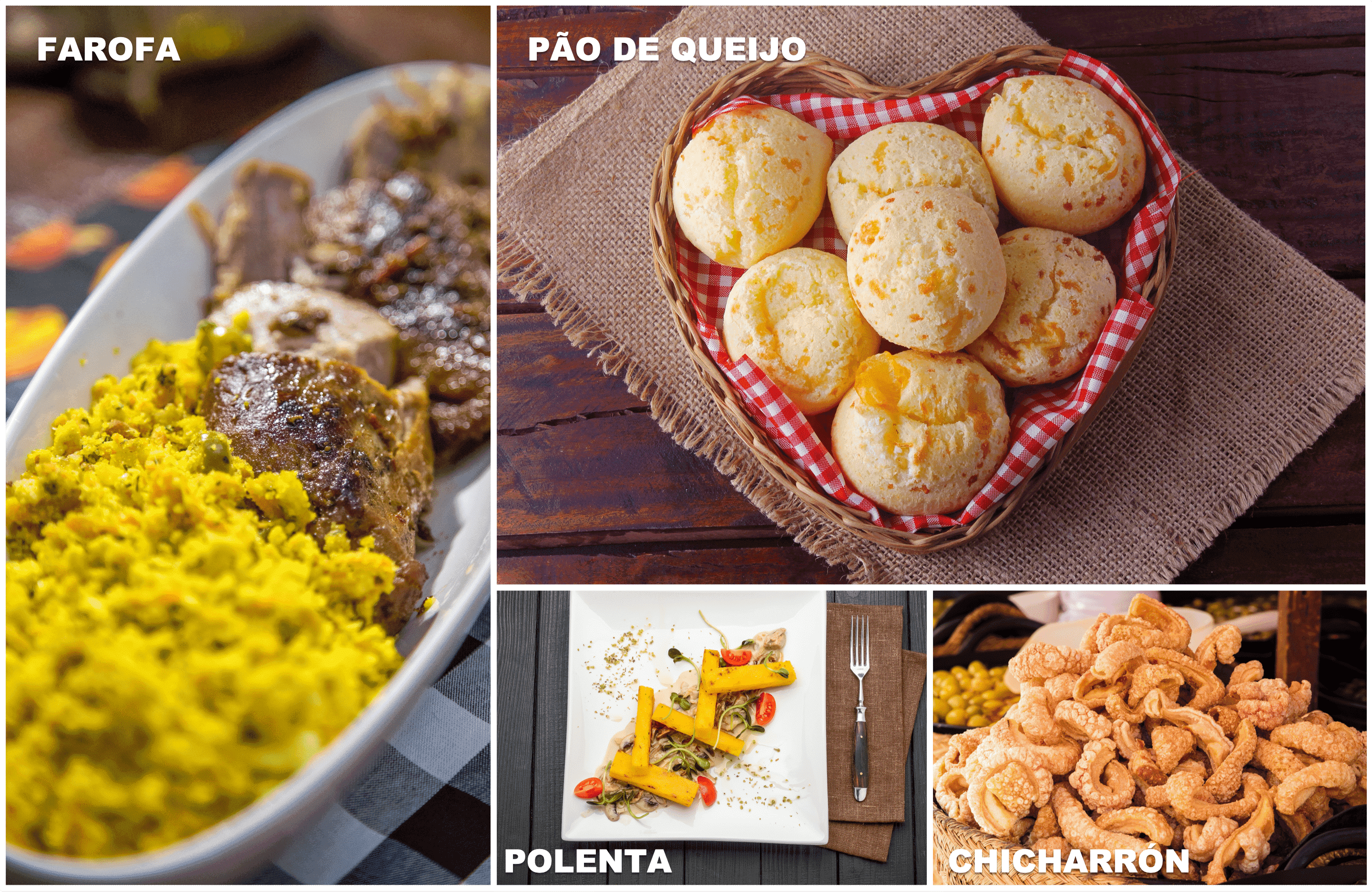 Pão de Queijo
Pão de Queijo or Brazillian cheese bread is a popular staple in a Brazilian household.
It is an oven-baked roll made from tapioca flour, eggs, and blended with fine cheeses.
It is paired with the juicy Picanha but can also be enjoyed as a breakfast food or snack!
Take me to the yummy recipe below!
Polenta
Polenta is a dish of coarsely ground cornmeal. Brought over by Italian immigrants, it found its way into the Churrasco.  It can be eaten boiled (like a porridge) or as a baked, fried, or grilled loaf.
Chicharrón or Torresmo
Chicharrón or Torresmo is a popular yet yummy side dish made of fried pork belly seasoned with garlic, pepper, and/or other spices. They are cut in small pieces with skin and fat of the pork before being fried crisp.
It usually is eaten as finger foods or snacks as well.
Farofa
Farofa is a traditional Brazilian side dish made with toasted cassava flour and a variety of spices. 
You can sprinkle it on grilled meats to give it a boost of flavor.
Other Sides You can Find at a Churrasco include:
Garlic bread

Fried plantain

Rice and beans

Potatoes wedges/fries
Brazil's national cocktail: Caipirinha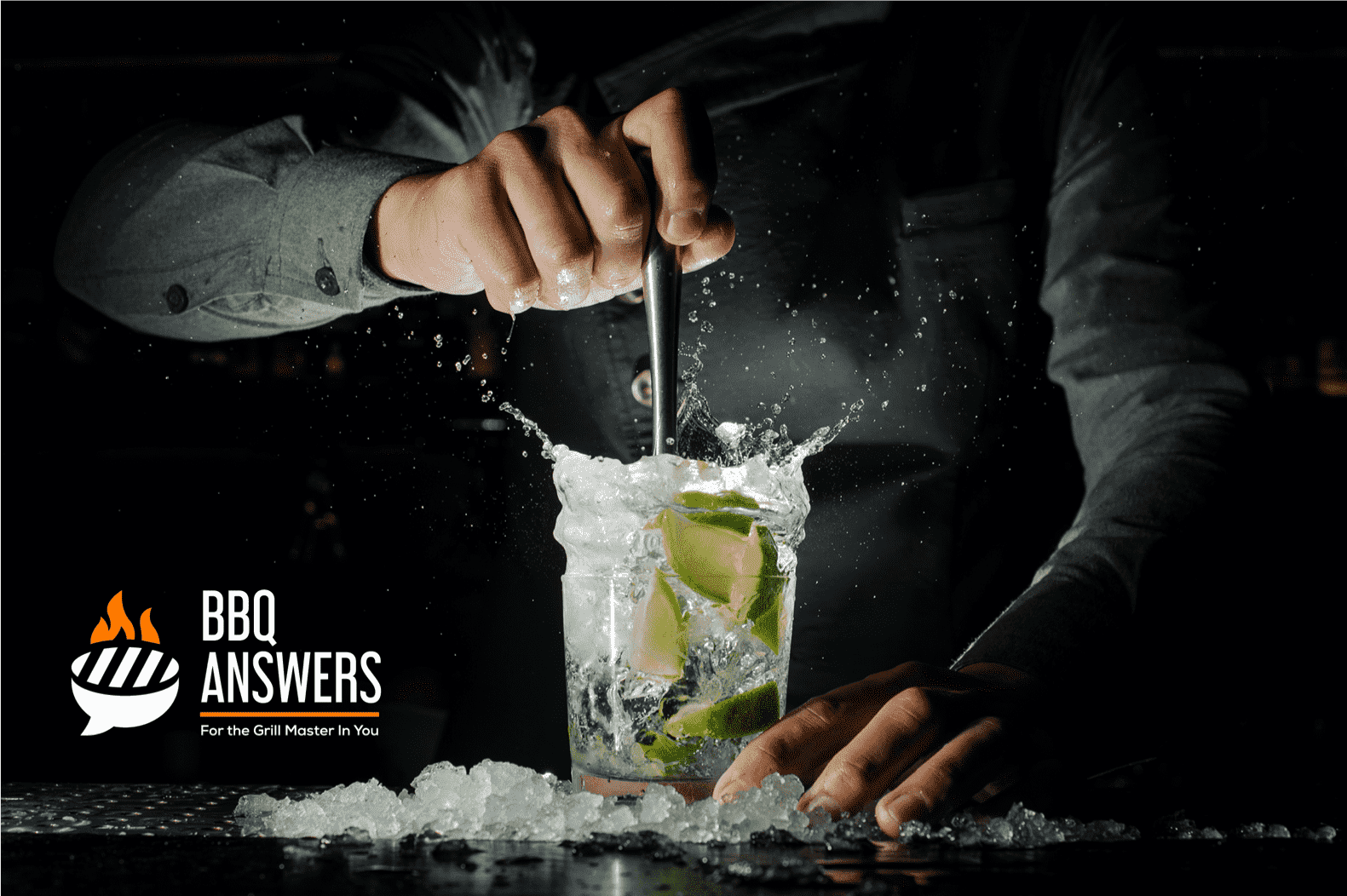 Caipirinha is made with cachaça, sugar, and lime. Cachaça is the most common distilled alcoholic drink in Brazil. 
The acidity of the drink pairs well with the fatty and rich cuts of meat.
The Desserts You Can Enjoy at a Bazilian BBQ
Grilled Pineapple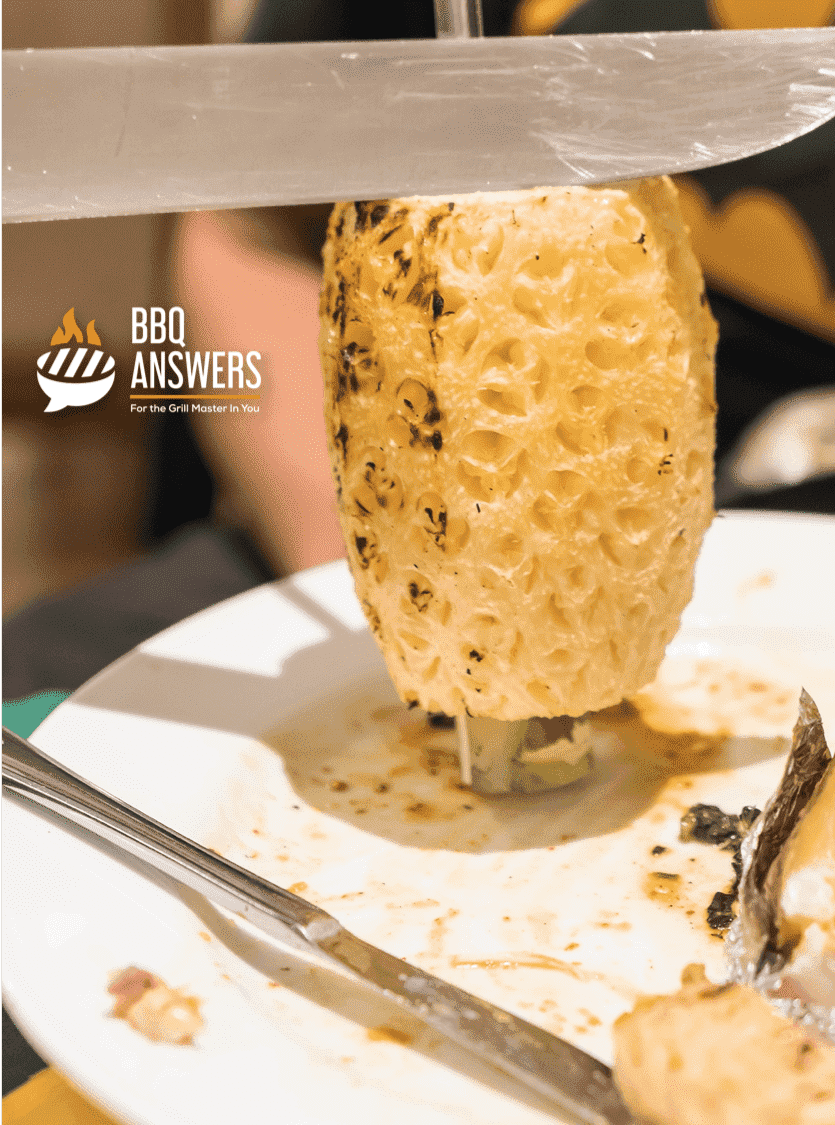 Grilled pineapple is the most unique dish in Brazilian BBQ and is a great pairing with all the meat. It is grilled and served on a skewer, just like the meats. 
Before serving the Grilled pineapple, the Passadores coat it with brown sugar and cinnamon. 
This tastes amazing and great for digestion after all the meats that you eat at an Asado.
Brigadeiro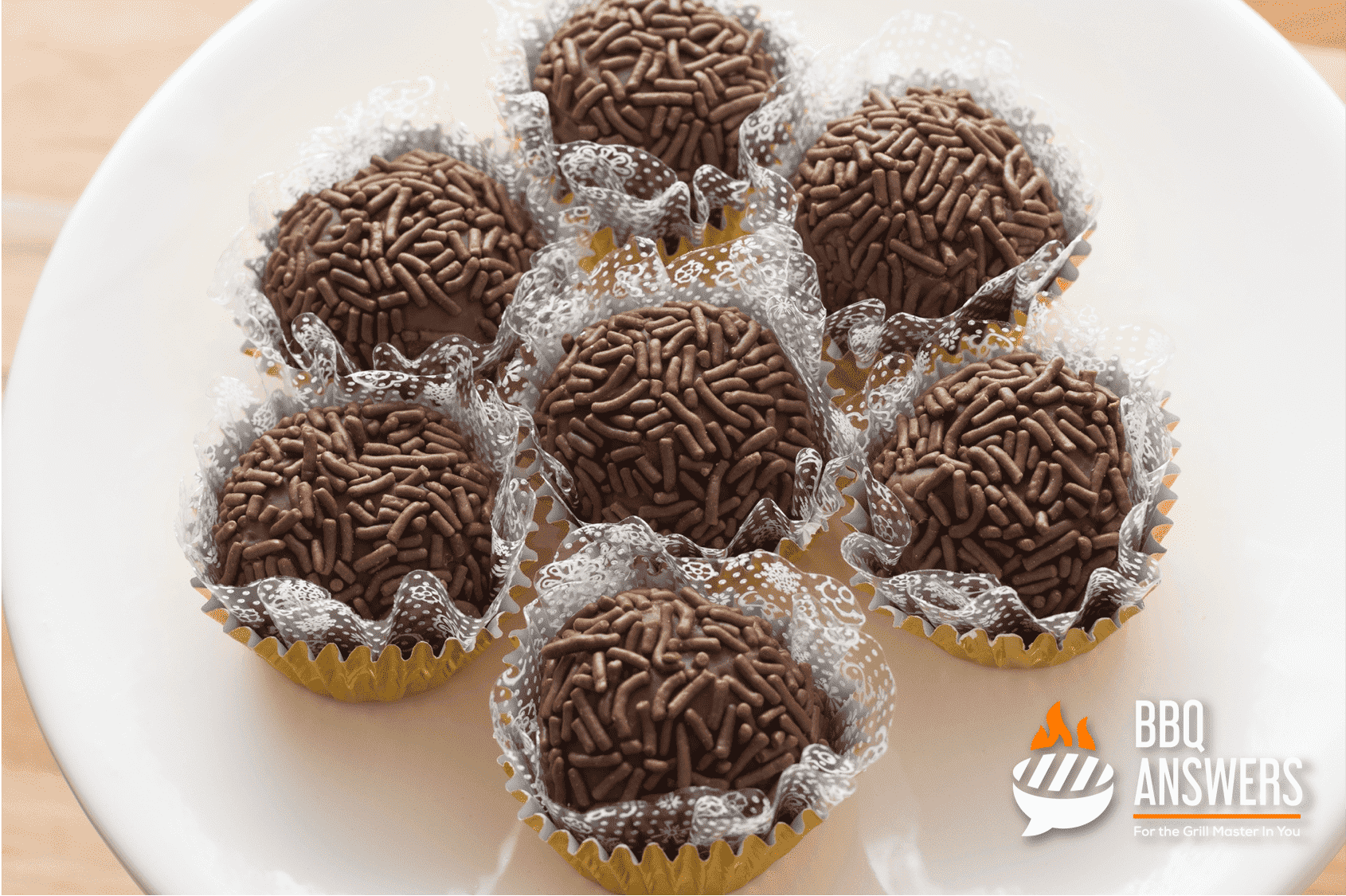 You are sure to find this popular Brazilian dessert served at an authentic Brazilian BBQ.
Brigadeiros are chocolate truffles made from condensed milk, cocoa powder, and butter with a generous amount of chocolate. 
Even though traditional Brigadeiros are made with chocolate, many variants are served at a Rodízio buffet.
Brazilian BBQ Recipes
Pão de Queijo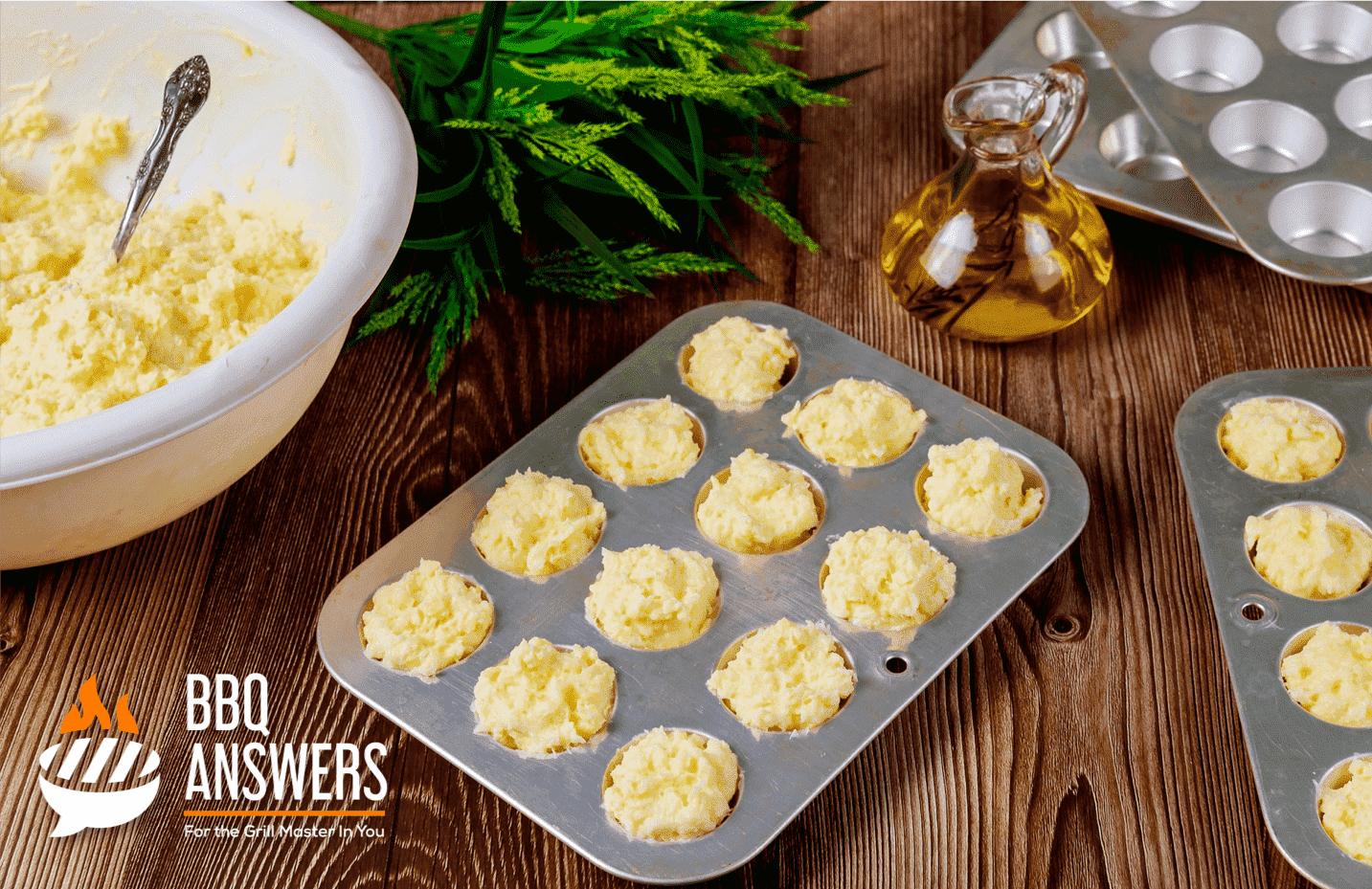 Pão de Queijo or Brazilian cheese bread.
Ingredients
800 g of Polvilho Azedo [sour cassava (tapioca) starch]

1 cup of water

1 cup of milk

1/2 cup of vegetable oil

2 eggs

100 g of grated parmesan cheese

salt to taste
Equipment
Saucepan

Wooden spoon

Mixing bowl.

Baking sheets

Baking tray
Method
In a saucepan, add water, milk, oil, and salt and bring to boil.

In a mixing bowl, add the cassava starch and add the hot mixture from the saucepan and slowly stir in until the dry cassava powder is not seen. Wait till the mixture cools down enough to be able to knead the dough.

Preheat the oven to 375F (190C).

Add the beaten eggs and the cheese to the mixture. Use your hands to knead all the ingredients together for 5-10 minutes

Grease your hands and roll 2 cm diameter balls (slightly smaller than a golf ball).

Place them on a tray lined with a greased baking sheet, with some space between them.

Reduce to 180º C and bake for about 40 minutes or until they are nicely golden and crisp.

Take them out and serve hot.
Grilled Picanha at Home: Skewer vs. Steak
Buying the Picanha 
When buying a Picanha, ask your butcher for a top sirloin cap. Top sirloin cuts differ from sirloin cut as the top sirloin cut has bones and tenderloins removed.
An ideal Picanha should weigh less than 1.3kg-1.5kg. Anything more and you're essentially paying for a part of the tougher outer-thigh region running below the rump. The fat attached to the Picanha cut should be white and firm to touch. It also should be around 1.5cm thick. Any less than that means the cattle were raised and fed in an unfit manner.
Skewer method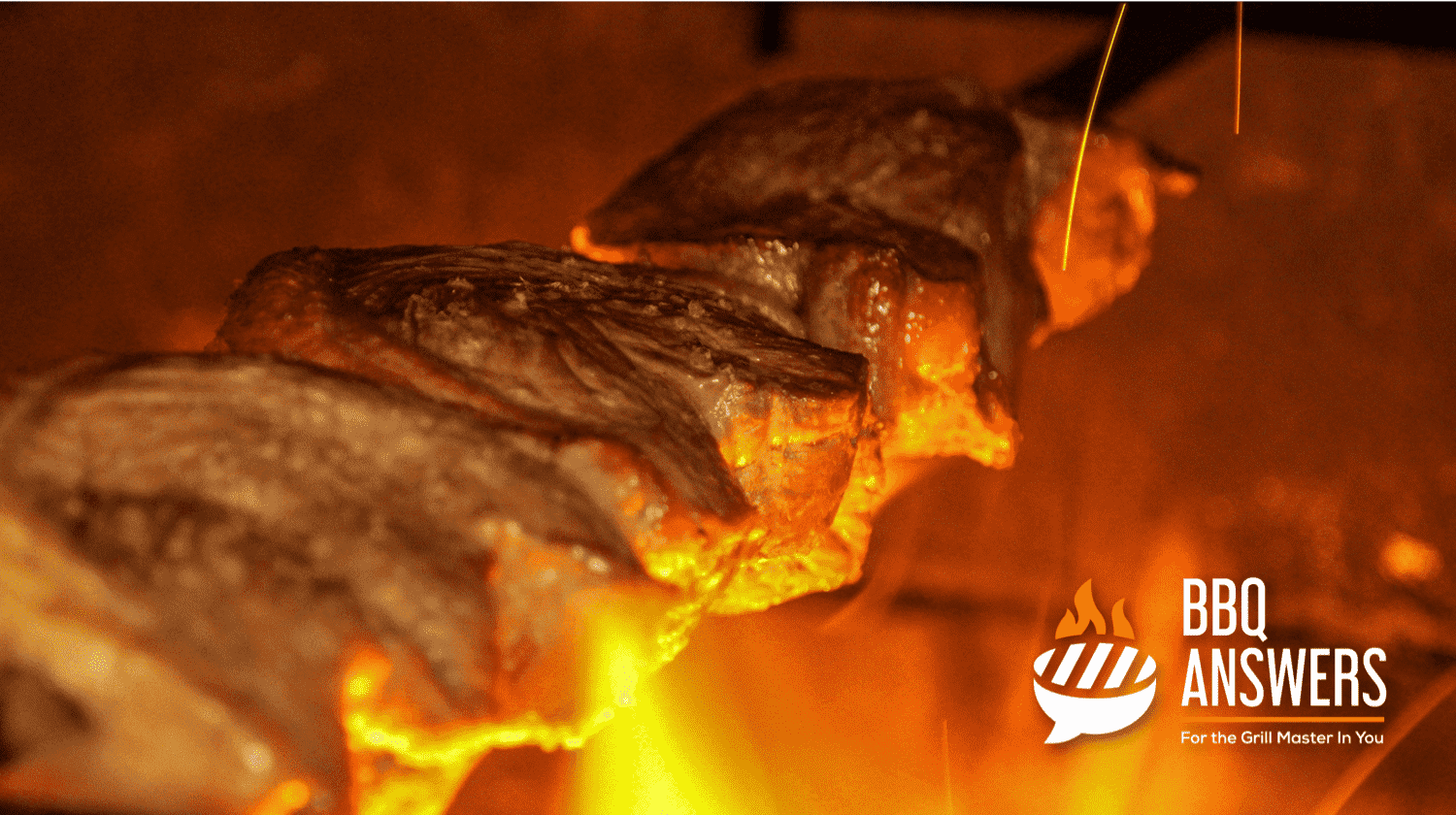 The skewer method is the way they serve Picanha in a Churrascaria restaurant. When preparing Picanha with skewers, it is important to cut the meat against the grain.
Picanha is a big piece of meat, so after bringing it home, cut it again into 3 pieces on an angle perpendicular to the fibers that run diagonally through the Picanha. 
After cutting them into smaller pieces, bend them into a c-shape with the fat-side of the Picanha facing out and thread them on to a well-oiled skewer.
Roll the Picanha pieces on rock salt, and that's it, they are ready to hit the grill!
Grill for at least a few minutes on each side until the meat has reached your desired cooking temperature.
Steak  method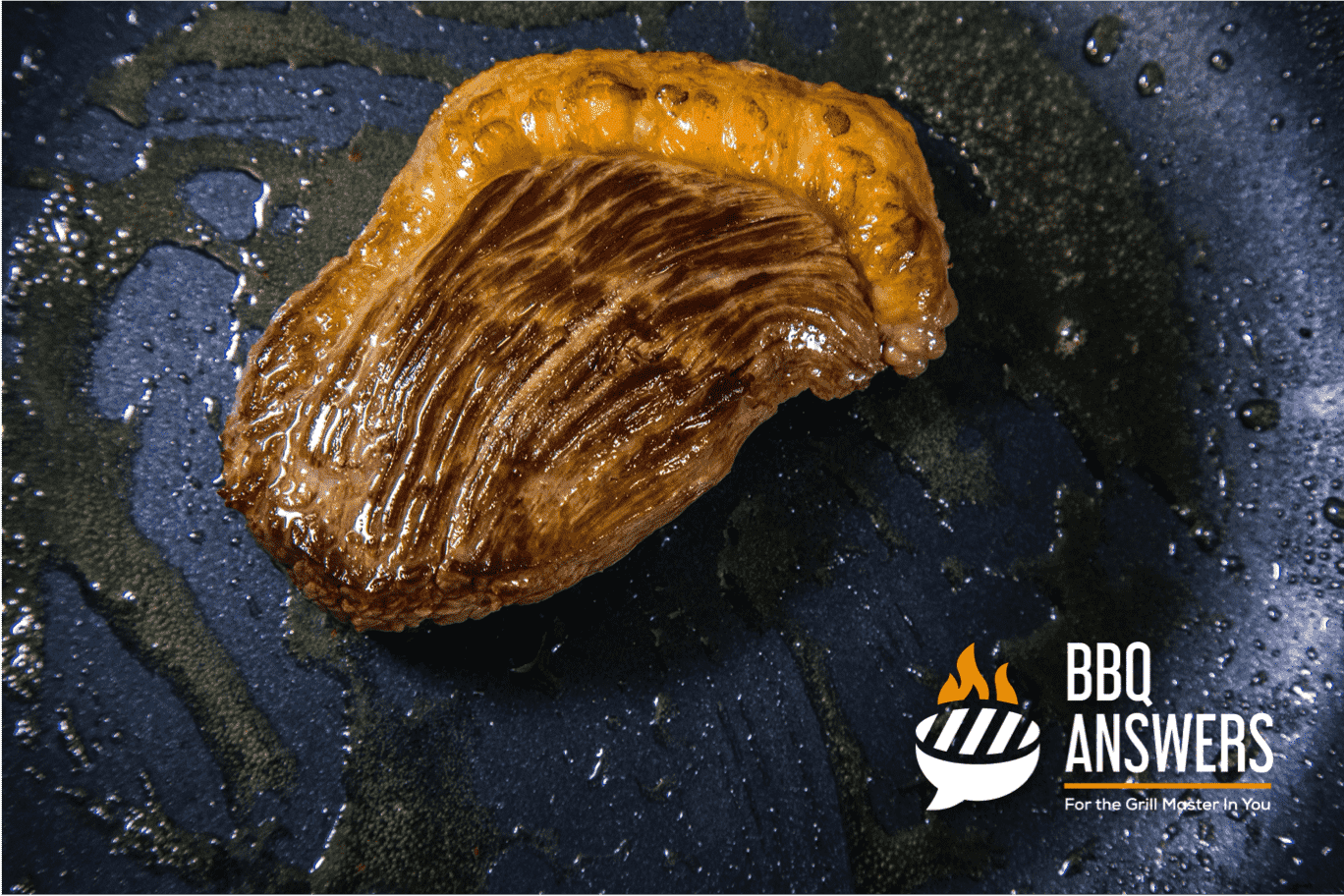 If you don't have skewers to prepare your Picanha, don't fret! You can grill Picanha at home in thick steak style! Arguably, this is the best way to enjoy the flavors of Picanha.
When cutting and prepping the Picanha for the steak method, it is essential to remember to cut the meat with the grain. 
This means cutting them in the same directions as the fibers of the meat. 
Season both sides with rock salt before they hit the grill.
Start grilling with the fat side up, then each side. To finish it off, grill the steak fat side down, away from the direct flame. 
Serve and enjoy! 
Pitmaster Tip
Regardless of how the meat is cut during the cooking process, when you make the final cut while eating, make sure you are cutting the meat against the grain. This ensures a soft piece of meat that you can easily digest. 
Conclusion
Well, I hope you were able to get through this article without your stomach rumbling too much!
Subscribe to BBQanswers.com for more appetizing information about everything barbecue!