What BBQ Sauces are Actually VEgan?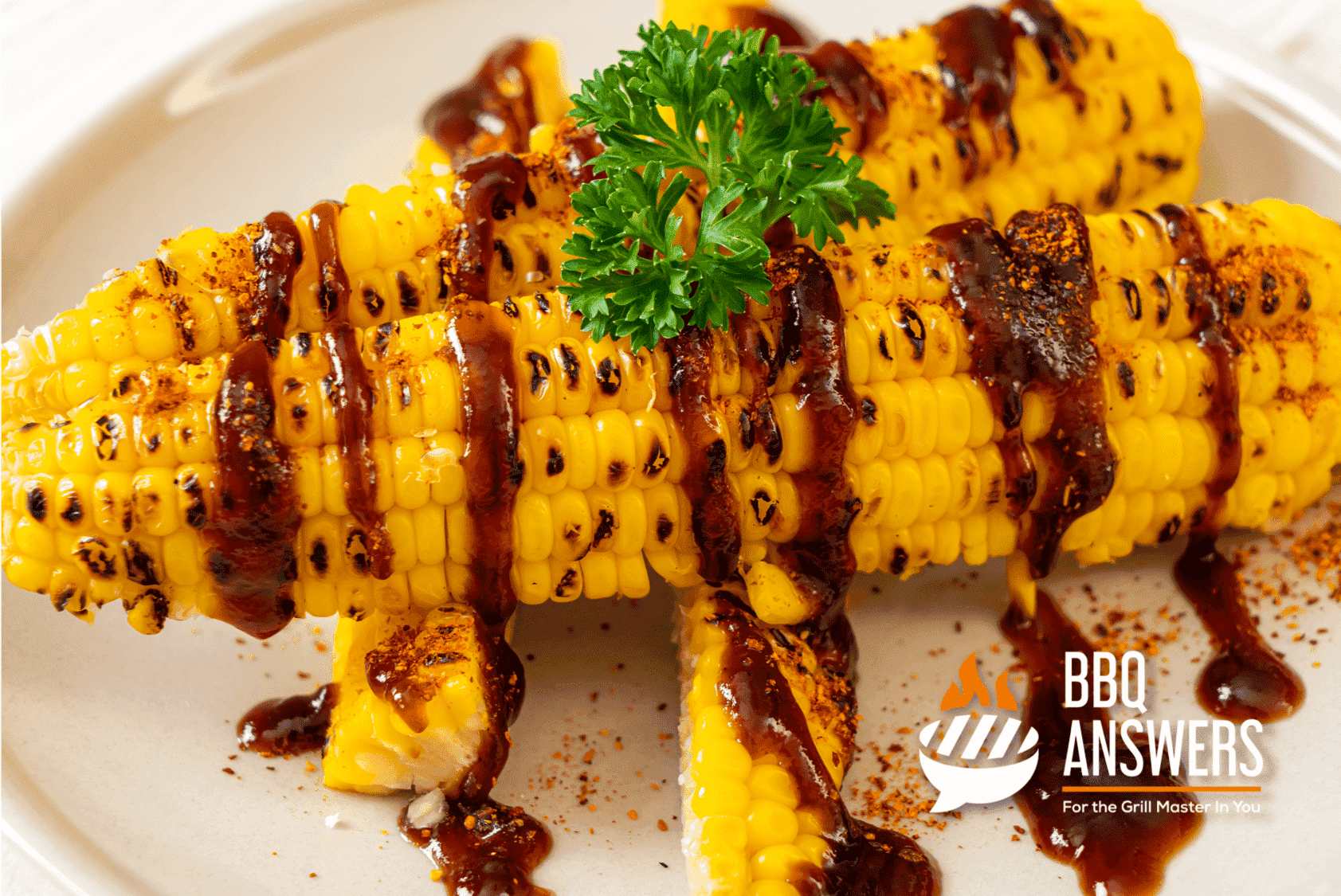 When you adopt veganism, you have to stop eating some of your favorite foods. However, it's not all bad news for your tastebuds. While you may not be able to enjoy grilled meat as a vegan, you can still enjoy BBQ sauce. 
Vegetarians have limited food choices, and this is especially true for vegans. The average vegan meal tends to be bland, but you can add BBQ sauce to enhance the flavor. Whether you are eating a greek salad or rice and beans, a BBQ sauce is always a delicious addition to any meal.
Is BBQ Sauce Vegan?
Yes, BBQ sauce is vegan as long as it doesn't contain honey, sugar, anchovies, and natural flavors. Not every sauce is labeled vegan, but you can still know if it is vegan by checking its ingredients. The options for vegan BBQ sauces are limited, but you are sure to find vegan BBQ sauce in stores.
Looking for Vegan BBQ Sauces?
You can never go wrong with our recommended vegan sauces available in the USA, Canada, and the UK.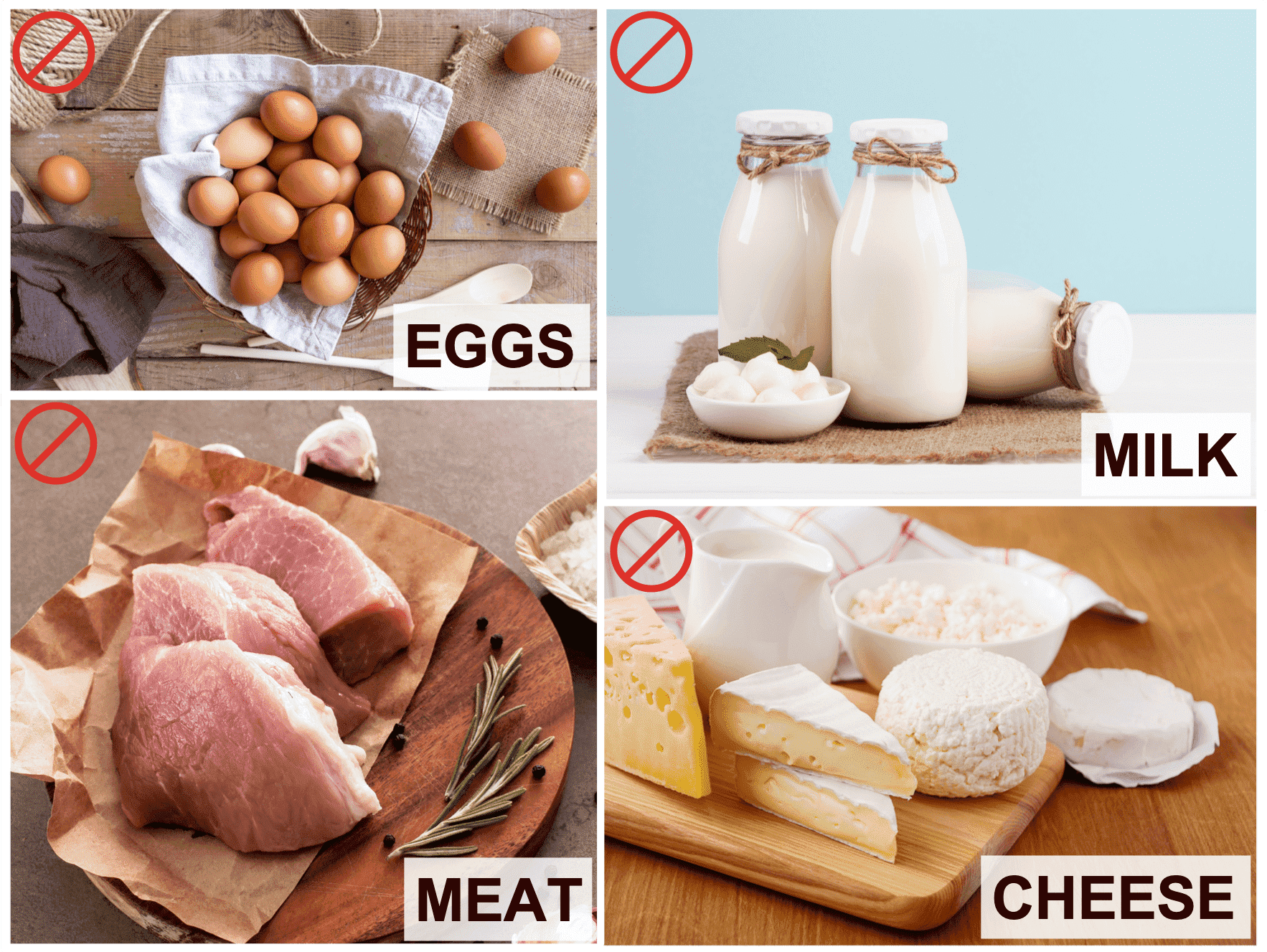 Most people confuse vegan and vegetarian foods, but there is a difference. 
While both vegan and vegetarian foods don't contain animal meat, a vegan diet goes further to exclude animal products.
This means that veganism is a strict diet because it excludes products derived from animals, either directly or indirectly, including eggs, milk, etc.
According to research, 3-4% of the people in the US follow a vegan diet, and the numbers are increasing by the day. 
Why Do People Follow a Vegan Diet?
Veganism is spreading rapidly, and there are many reasons for going vegan, including: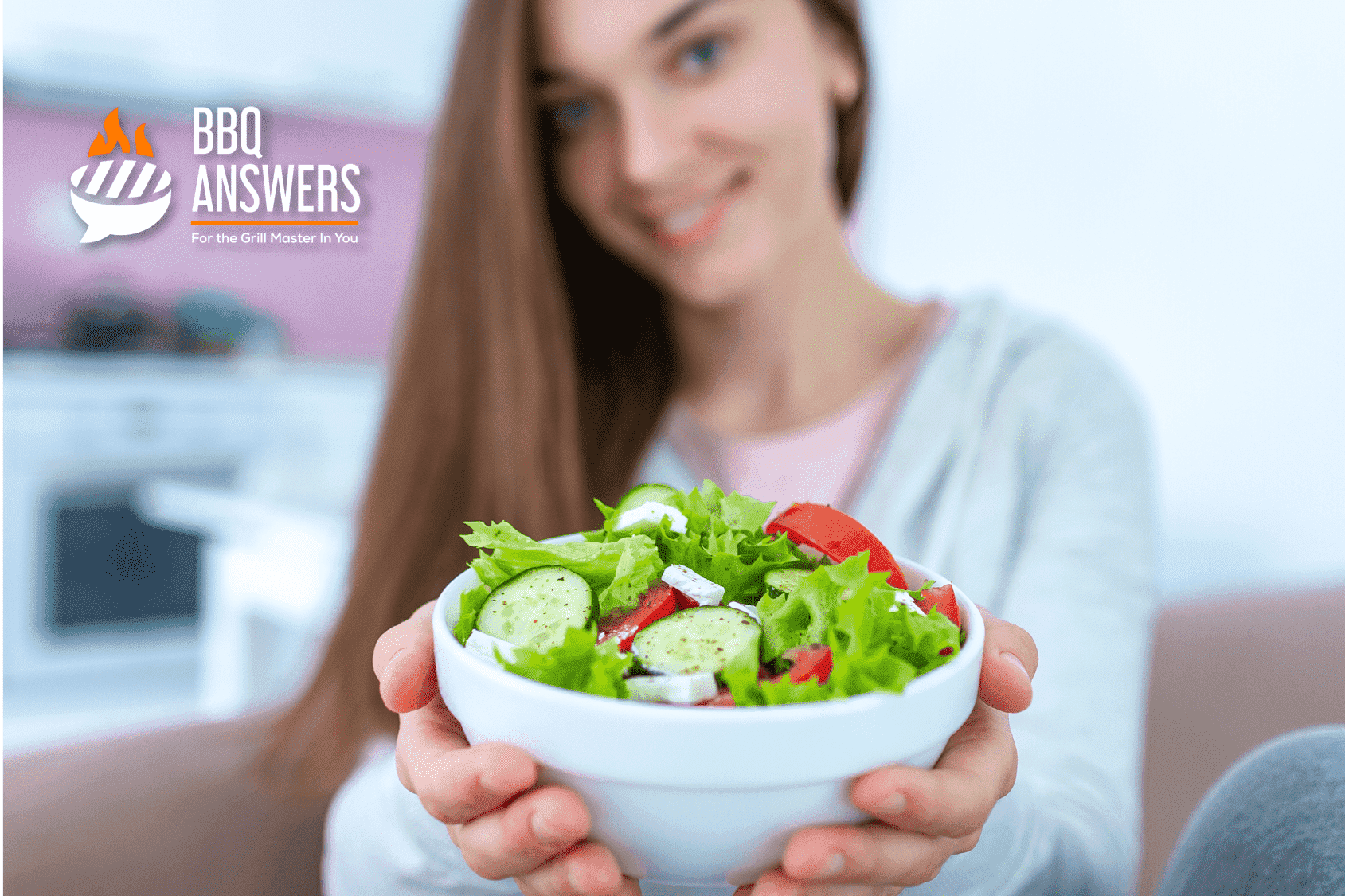 Ethical Reasons
Vegans believe that every living being has a right to live freely, including animals. Therefore, they should not be killed for their flesh. They also consider it unethical to hurt an animal for fulfilling human needs, and animals are inevitably mistreated when animal products are mass-harvested. That is why vegans choose to avoid everything that comes from animals. 
How to Know if BBQ Sauce is Vegan? 
Going vegan is quite a challenge in itself. It's a complete lifestyle change, and it takes dedication to ensure that no product you buy contains animal derivatives. However, this doesn't mean that you need to stop enjoying your favorite BBQ sauce! 
You can find many vegan brands in stores; however, you will need to run a few checks to ensure that it's actually vegan. 
Looking for Vegan BBQ Sauces?
You can never go wrong with our recommended vegan sauces available in the USA, Canada, and the UK.
Non-Vegan Ingredients Commonly Found in BBQ Sauce
You should always read the ingredients to ensure that the sauce doesn't contain honey, anchovies, natural flavors, or milk products. Milk products are rarely found in BBQ sauces; however, you should always look for anchovies or honey. 
Let's talk about these ingredients in detail so you can have more clarity about these ingredients.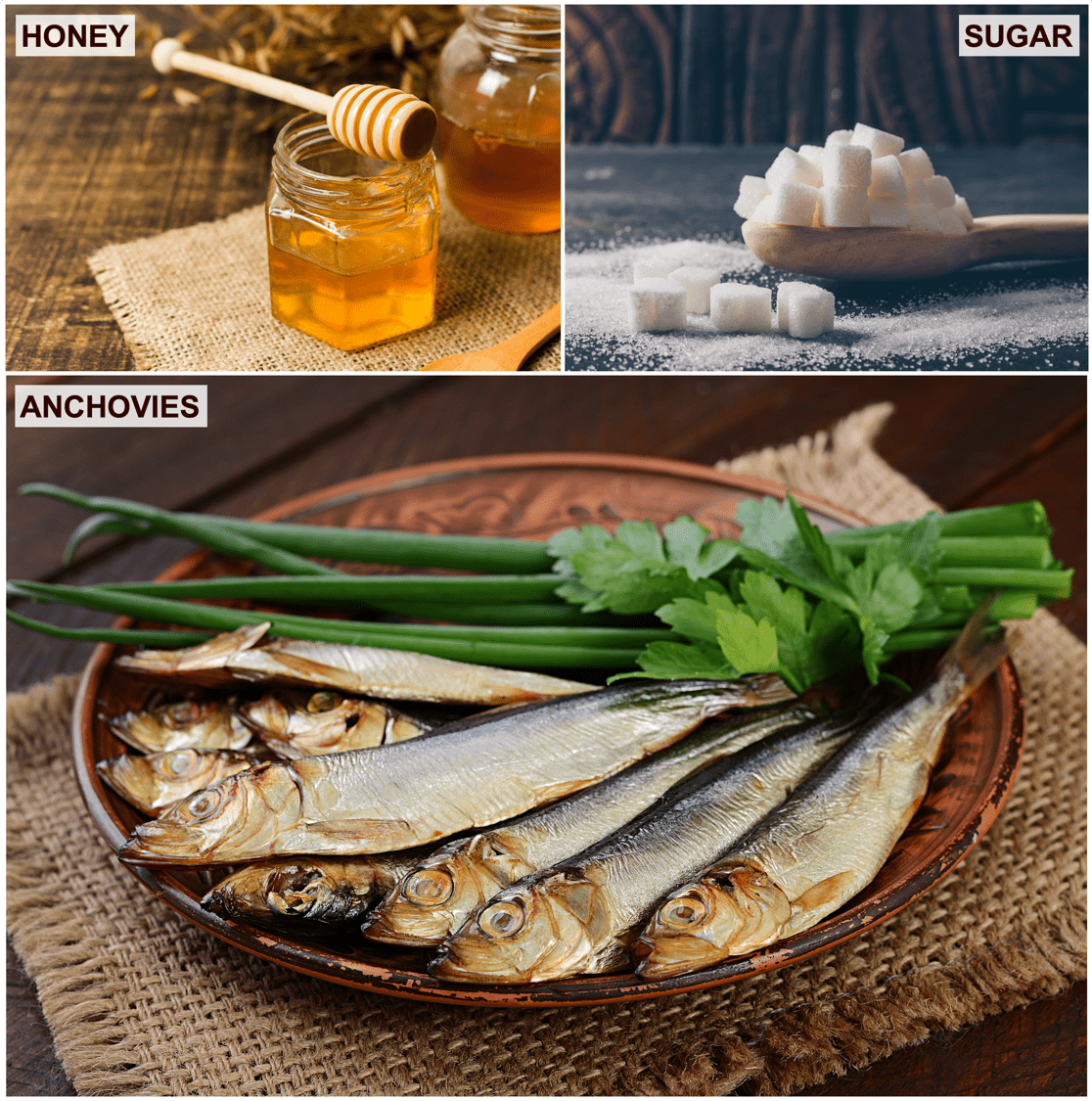 Anchovies


There's no doubt that anchovies are not vegan. Anchovies are a small fish used to give a salty flavor to food, and it is one of the main ingredients in BBQ sauces. 

All vegans agree that killing fish is against the ethics of veganism. Therefore, if the sauce contains anchovies, you know it is not for you. 
Honey

There are two different schools of thought when it comes to honey. Some vegans believe it is okay to consume honey since bees are not killed for deriving honey on small-scale. In balanced bee-keeping, only the excess honey is taken out from the hive, so vegans find it okay to buy honey from small businesses. 

Other vegans believe honeybees are exploited and harmed when honey is derived on a commercial level, which is against the ethics of veganism. The queen bee's wings are sometimes trimmed so she can't leave the hive, and beekeepers take all the honey and leave nothing for bees. 

In BBQ sauces, the honey used is most -likely harvested on a commercial level. This implies that bees could be harmed during the process. If you believe honey is non-vegan, you should avoid purchasing the BBQ sauce that contains honey. 
Sugar


Sugar is another hotly debated topic among vegans. The sugar commonly used in BBQ sauce is refined sugar, which comes from two sources: sugarcane and beets. 

The sugar comes from sugarcane is non-vegan while the sugar comes from beets is vegan. 

When the sugar is refined from sugarcane, it is bleached with bone char to give it a white color. Though bone char is not added into the sugar, it is used in the process. This is why vegans don't consume refined sugar that comes from sugarcane.

However, the good news is the sugar refined from beets is ALWAYS vegan. The taste is quite similar to the sugarcane sugar, but the refining process is entirely different. Any sugar that says organic or unrefined means it is refined from beets. 

It is hard to tell from the labeling if the sugar used in the BBQ sauce is vegan or not because nothing about the sugar refining process is mentioned. If you find only 'sugar' written on the label, it's best to avoid purchasing the BBQ sauce as it may contain non-vegan sugar.
Natural Flavors


We often read the term "Natural Flavoring" on the labels of different products. This a term used as an umbrella term for many sweet ingredients, which may or may not be vegan. In most cases, natural flavors come from natural products like milk, meat, eggs, etc. that are not vegan. 


Even though some natural flavors are vegan, BBQ brands with the label 'natural flavoring' are not vegan most of the time. It is best to avoid such sauces if you are a strict vegan. 
Is BBQ Sauce Healthy?
The nutritional value of barbecue sauce depends on the ingredients used in the sauce. Commercial BBQ sauces typically have poor nutritional value. To enjoy natural, fresh, and healthy BBQ sauce, you should make BBQ sauce at home or buying organic BBQ sauce. 
The BBQ sauces found in stores contain preservatives for maintaining thickness and flavor. Common preservatives are corn syrup and processed starch. Both of them are not entirely healthy, but if used in small quantities, there's nothing to worry about
Another ingredient is often a health concern is smoke flavoring. Although it is acquired from burning wood, which is totally vegan, liquid smoke has raised some health concerns in the past. Most BBQ sauces contain only a tablespoon of liquid smoke. This isn't a large amount, so you shouldn't worry about store-bought BBQ sauce.
How to Make Your Own BBQ Sauce?
There's nothing better than homemade BBQ sauce. If you think making your own vegan BBQ sauce is difficult and time-consuming, you're wrong!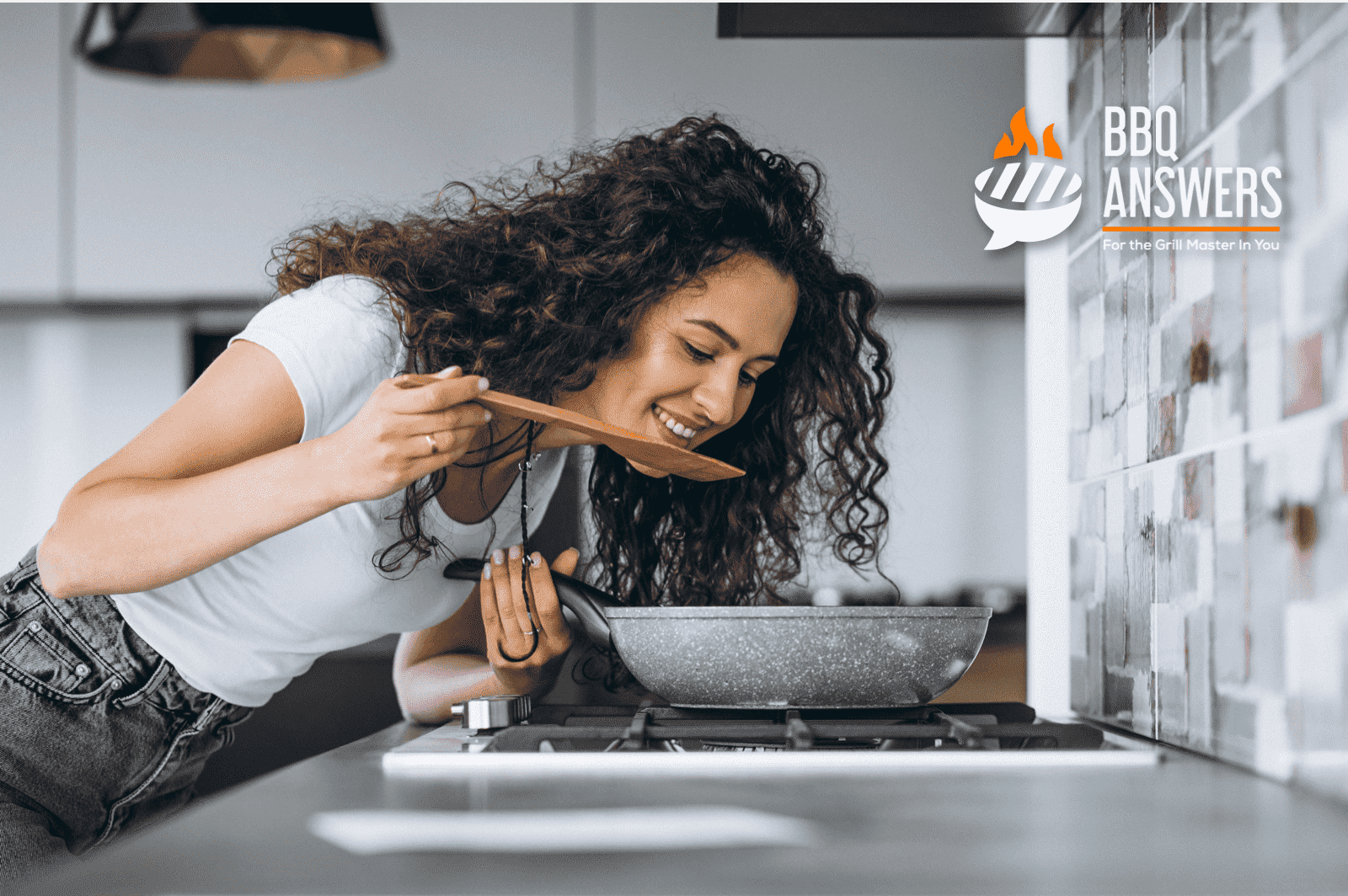 Here's the easiest vegan BBQ sauce recipe just for you:
Ingredients
You will need
Half a cup of organic ketchup

3 tbsp apple cider vinegar

1 tbsp lemon juice

1 tbsp brown sugar

1 tbsp mustard

1 tbsp vegan Worcestershire sauce

Half tsp pepper

Half tsp paprika

Half tsp onion powder

Half tsp garlic powder

Half tsp chili powder
Preparation Time 
15-20 mins
Method 
In a saucepan, add ketchup and all the ingredients into it. Keep the flame on medium-high heat. Combine all the ingredients and add a half cup of water. Keep whisking and bring it to boil. After that, reduce the heat to a simmer. Allow it to simmer for about 20 minutes until a thick sauce forms. Keep it in an air-tight jar after it cools down completely. 
Pitmaster Tip:
You can adjust the ingredients according to your preference. Also, if you want to give a smoky flavor to your sauce, add a teaspoon of liquid smoke. It will take your homemade BBQ sauce to the next level.
Related Questions
Is Ketchup Vegan?
No, regular ketchup is not vegan as it contains refined sugar. Refined sugar is not vegan because it bleached with the help of bone chars. However, vegan ketchup is easily available in stores. Look for ketchup with the label 'organic sugar' or 'unrefined sugar.'
Can I Make BBQ Sauce at Home Without Ketchup?
Yes, you can make BBQ sauce without ketchup by using tomato paste instead. Ketchup is one of the essential ingredients for tomato-based BBQ sauce. Here is a great recipe for BBQ sauce without ketchup. 
Is BBQ Sauce Vegetarian?
Yes, BBQ sauce is vegetarian unless it contains Anchovies (small, salty fish). If you are vegan, you must check for honey, sugar, and natural flavoring too. Remember that Vegetarians can always consume vegan BBQ sauces, but this doesn't work the other way around.
Looking for Vegan BBQ Sauces?
You can never go wrong with our recommended vegan sauces available in the USA, Canada, and the UK.
Final Words
Eating healthy doesn't have to taste bad. If you are adopting a vegan lifestyle, you can still enjoy BBQ sauce. 
BBQ sauces are arguably the tastiest sauces in the world! Learn more about the types of BBQ sauce here.
Stay tuned to BBQanswers.com to learn more about vegan BBQ alternatives.