Infrared Vs. Gas Grills: A Heaty Comparison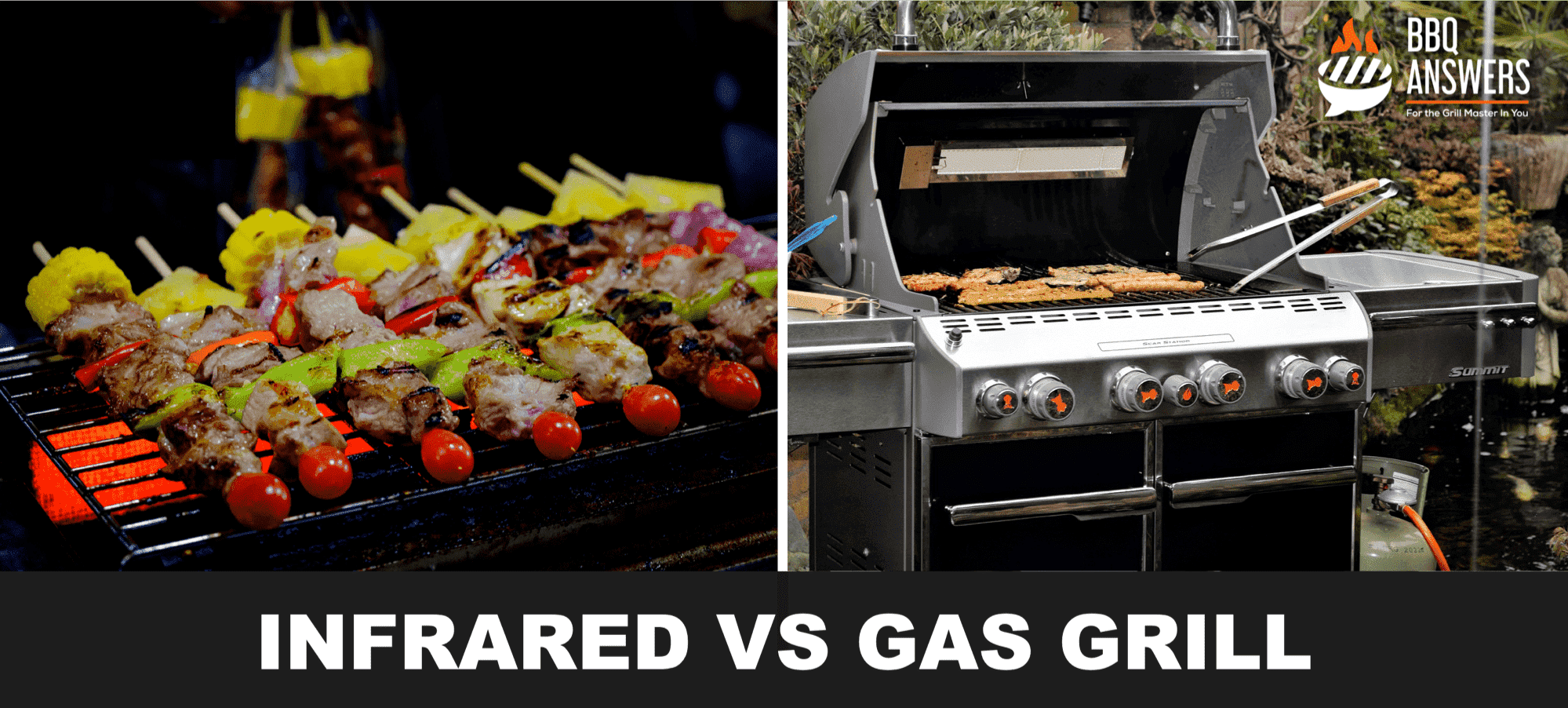 If you're looking for a grill that doesn't require the expertise and patience needed by conventional grills, while delivering tasty barbecued food, you're probably considering the following two options – Gas Grills and Infrared Grills.
For a long time, gas grills ruled the market of convenient grills since they didn't sacrifice flavor for convenience (like electric grills) and were easy to use. However, infrared grills are a new type of grill that provides comparable results. This is great because it means more options for the customer. 
While infrared grills are growing in popularity, it is still an unknown name to many today. It's okay if you have not heard about them before today, because you will be an expert by the end of this article! But before you are bombarded with the difficult-to-remember names of all these great options, let's go over the fundamentals:
Types Of Heat Transfer
Before we get into the nitty-gritty of each grill, let's understand the three basic heating methods (I promise it helps):
Conduction

Conduction is the direct transfer of heat between two objects that are in direct contact with each other.


Conduction occurs between the grill grates and the food since they are in direct contact with each other. It also happens when the flame comes in direct contact with the food that you're grilling. 

Conduction is the reason you can get beautiful sear marks on your food, but it is also the cause of flare-ups if you have an overly greasy grill.

Convection


Convection is when heat energy is transferred between two objects indirectly through fluids. 


Convection occurs when the flame inside the cooking appliance heats the air, which then heats the food. 

Convective heat enables you to heat your food for a long time without burning it, but it also causes heat loss since not all the air comes in contact with the food.

Radiation


Radiation heat transfer is when the heat is transferred between two-bodies through electromagnetic waves (including visible light) without the need for an intermediary medium (like air). 


Radiation is how we receive heat from the sun and also how infrared grills cook your food.


Radiation helps you avoid heat loss when cooking your food, but it can often be unsuitable for slow cooking. 

Introducing the Grills – Infrared and Gas Grills
What are Infrared Grills?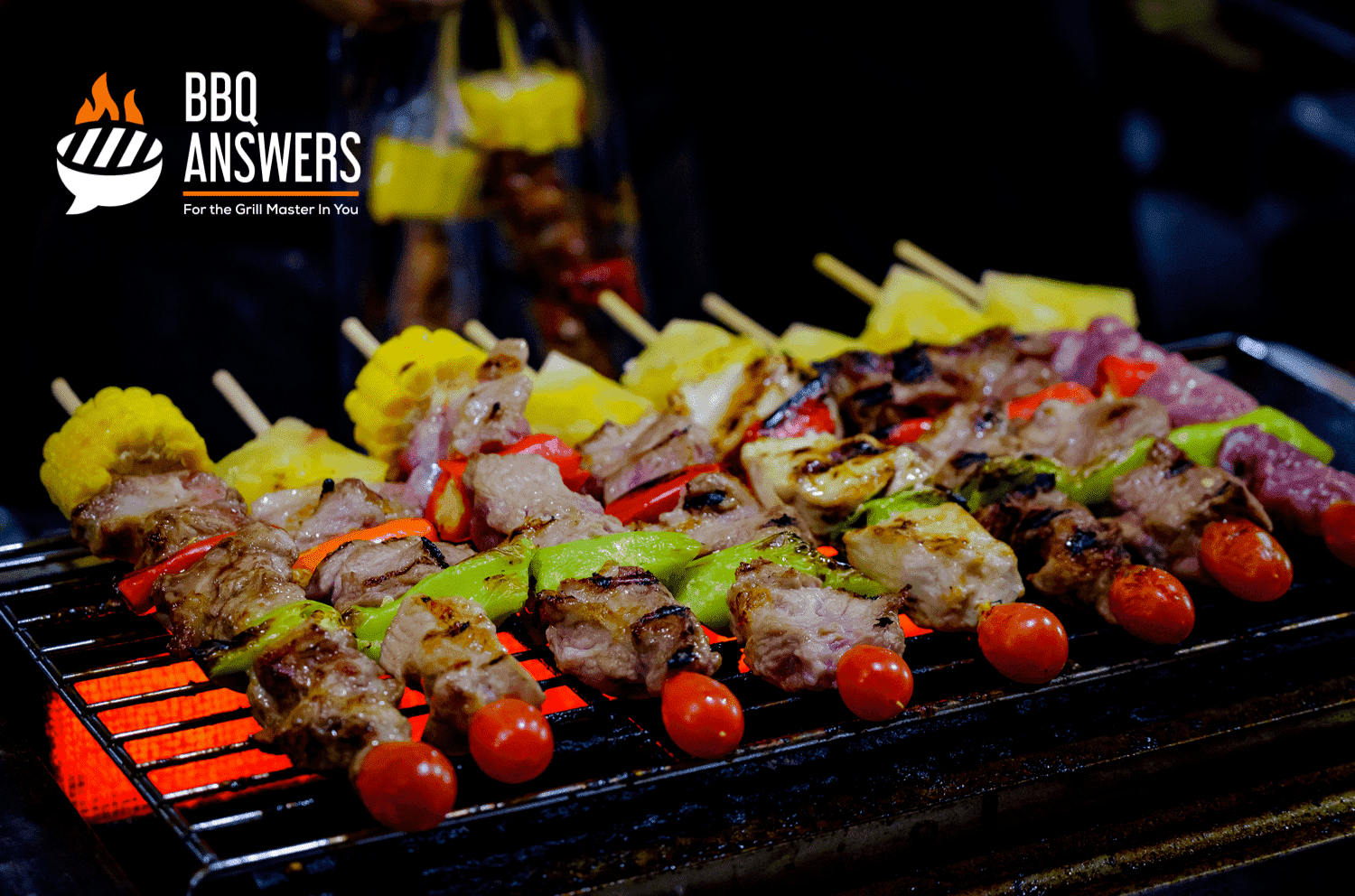 Infrared grills heat food using radiation heat transfer. A gas burner heats the infrared element, which then produces electromagnetic waves that primarily have the wavelength of infrared rays. Infrared grills reach temperatures hot enough to sear your meat.
Infrared grills waste the least energy since they don't heat the air around the food, transferring all the heat directly to the food. The heat energy that reaches your food depends on the gap between the heating element and the food. 
Infrared grills are differentiated by the technology used to produce infrared heat. The types of technology used in infrared grills are:
Ceramic Infrared Burners
These grills use perforated ceramic panels to produce infrared heat. These ceramic panels are typically protected by a stainless steel mesh. These grills can reach high temperatures but are not as great for cooking at low temperatures.
Radiant Glass Panels
This technology is built with a burner at the bottom and a radiant glass panel on the top. The fire from the burner heats the glass, which radiates the heat on to the grilling rack. These types of grills have the best heat distribution, and you can cook at low and high temperatures.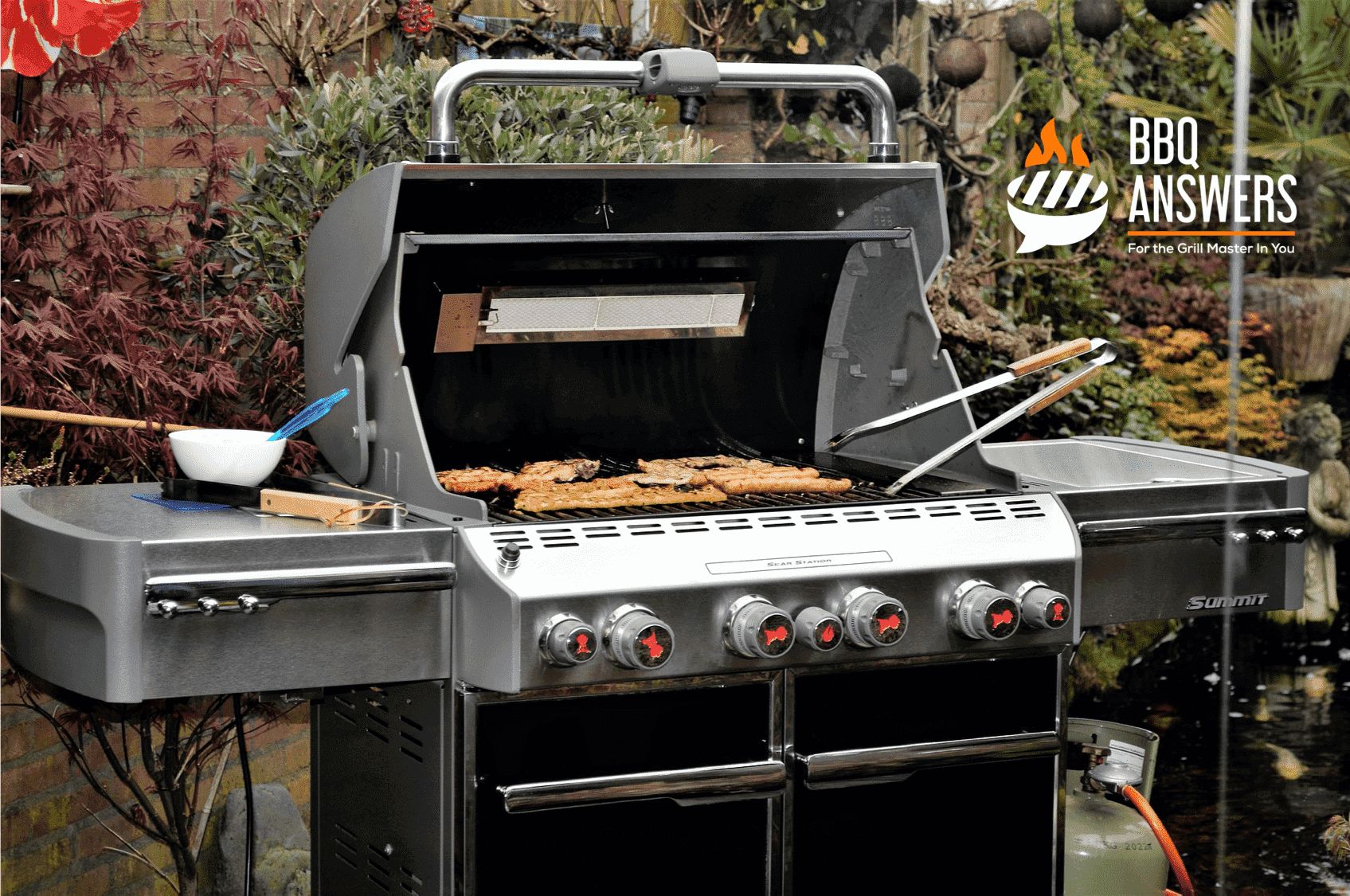 Gas grills burn gas to heat the food. The gas is ignited by a burner, and the heat is then transferred to the food. Most modern gas grills use heat diffusers to shield the burner tubes, prevent flare-ups, and distribute heat evenly to the food.
Modern gas grills are known for their low running costs, quick heating times, and grilling convenience. This made gas grills beat charcoal grills as the most popular type of grill on the market. However, charcoal grills have some great benefits too. Read more about Gas Grills vs. Charcoal Grills.
What's The Difference Between Infrared And Gas Grills?
On learning the basic definition of infrared and gas grills, people are often confused. This is because both grills use gas burners. So let's take some time to examine their distinctions. 
Heating Method
Infrared grills use direct radiant heat for cooking the food. It gives you the best heat distribution, least heat loss, and cannot be blown out by the wind.
Gas grills use indirect heat or convection for cooking the food. The problem with this method is that since the burners heat the air around it, there is a lot of air movement. This hot air can absorb all the moisture from your food, leaving it dry – like when you blow-dry your hair with a hairdryer.
Attainable Temperatures 
Infrared grills produce higher temperatures than regular gas grills. It is not uncommon to see these grills reach cooking temperatures of 700⁰F (370⁰C) in under 8 minutes. Standard infrared grills cannot operate at temperatures below 200⁰F (90⁰C), but if your infrared grill has an adjustable grill grate height, you can cook at low temperatures. This means you can cook lean meats, like shrimp and chicken, to perfection. 
Regular gas grills can attain temperature at 550⁰F (287⁰C). Using heat diffusers like ceramic briquettes and lava rocks, you can reach temperatures of 600⁰F to 700⁰F (315⁰C to 371⁰C). However, these temperatures are subject to the temperature of the surrounding air.  
Multi-Zone Cooking
Infrared and gas grills both come in large sizes, making them a favorite for commercial purposes. However, the amount of food you can practically cook on infrared grills is limited because infrared grills guarantee even cooking temperatures across its surface. This means that you can't cook veggies alongside steak or pair any two types of food that need different cooking temperatures. 
With gas grills, you can easily set up multiple cooking zones by controlling the burners independently.  
Flavor Profile
What good is BBQ if it doesn't taste good? And when comparing gas and infrared grills, the results are a mixed bag.
While both gas and infrared grills can help you achieve aesthetic sear marks on your steak, once infrared grills guarantee juicy results when you are grilling your meat. This is because infrared grills prevent your food from drying out. 
On the other hand, gas grills are better for smoking your meat. The presence of a direct flame helps you burn your smoking wood to get a beautiful wood-smoke flavor. Gas grills are also better for low-and-slow cooking when compared to ceramic infrared burners.
Cook Time
Infrared grills take less time to heat up, but gas grills are not far behind. Infrared grills reach high temperatures very quickly and transfer it to the food without any loss of heat. This high heat doesn't burn your food since it is evenly distributed across the cooking surface.
Gas grills take longer because they use convection to heat the food. The air that gets heated but doesn't touch the food result in wasted heat energy. To avoid this, it is best to keep the grill lid shut when cooking. 
Fuel Consumption
As the infrared grills preheat quickly and directly transfer the heat to the food, you will end up saving a lot on fuel. On the other hand, gas grills consume more fuel because the cooking time is affected by external factors like weather, wind, etc.
Portability
Both gas grills and infrared grills were not portable in the past. This is because even though they were available in a variety of sizes, both needed you to carry a gas cylinder to power it. However, today there are infrared grills that run on electricity, which makes them perfect for BBQ enthusiasts who love the outdoors.
Pitmaster Tip
Electric Infrared grills are much better than conventional electric grills since they make up for the latter's flavor.
With any grill, cleaning cannot be neglected. Thankfully this job is relatively simple in both the grills.
Infrared grills are easier to clean because you either have a smooth glass surface to wipe off (Radiant Glass Panel grills) or wipe the grill base clean (for Ceramic Burner grills). The cleaning required for infrared grills with ceramic burners is minimal because the food drippings get vaporized before they touch the burner because of the intense heat. 
Gas grills are also easy to clean as long as you are using a heat diffuser. The heat diffusers prevent the food from getting stuck in the burner tubes. The grease and food that falls to the bottom have to be cleaned out after every cook. Some grills come equipped with drip pans to make this easier.
The grill grates on both the grills may still need to be washed, but this is easy if you know how to do it quickly.
Cost of Grill
Infrared grills are more expensive to purchase because of the technology used. However, even though the initial cost is high, the fuel expense is minimal with infrared grills. This makes them cheaper in the long run.
Gas grills are more affordable to purchase, but they have relatively higher running costs because they consume more fuel. However, gas grills still have one of the lowest running expenses.
Grill Safety
Flare-ups are one of the leading causes of household fires. If you grill a lot with gas grills or hate cleaning your grill, flare-ups are inevitable. This can be a safety risk.
Flare-ups are less likely with infrared grills because the grease falling off the food instantly turns into smoke infusing flavor into your food. However, these high temperatures also mean you have to be careful while grilling.
Benefits And Drawbacks of Each Grill
Now that we've looked at the differences between the two grills, you're sure to have one grill that you think is better. Let's go over the advantages and disadvantages of infrared and gas grills to help you make an informed purchase.
Pros and Cons of Gas Grills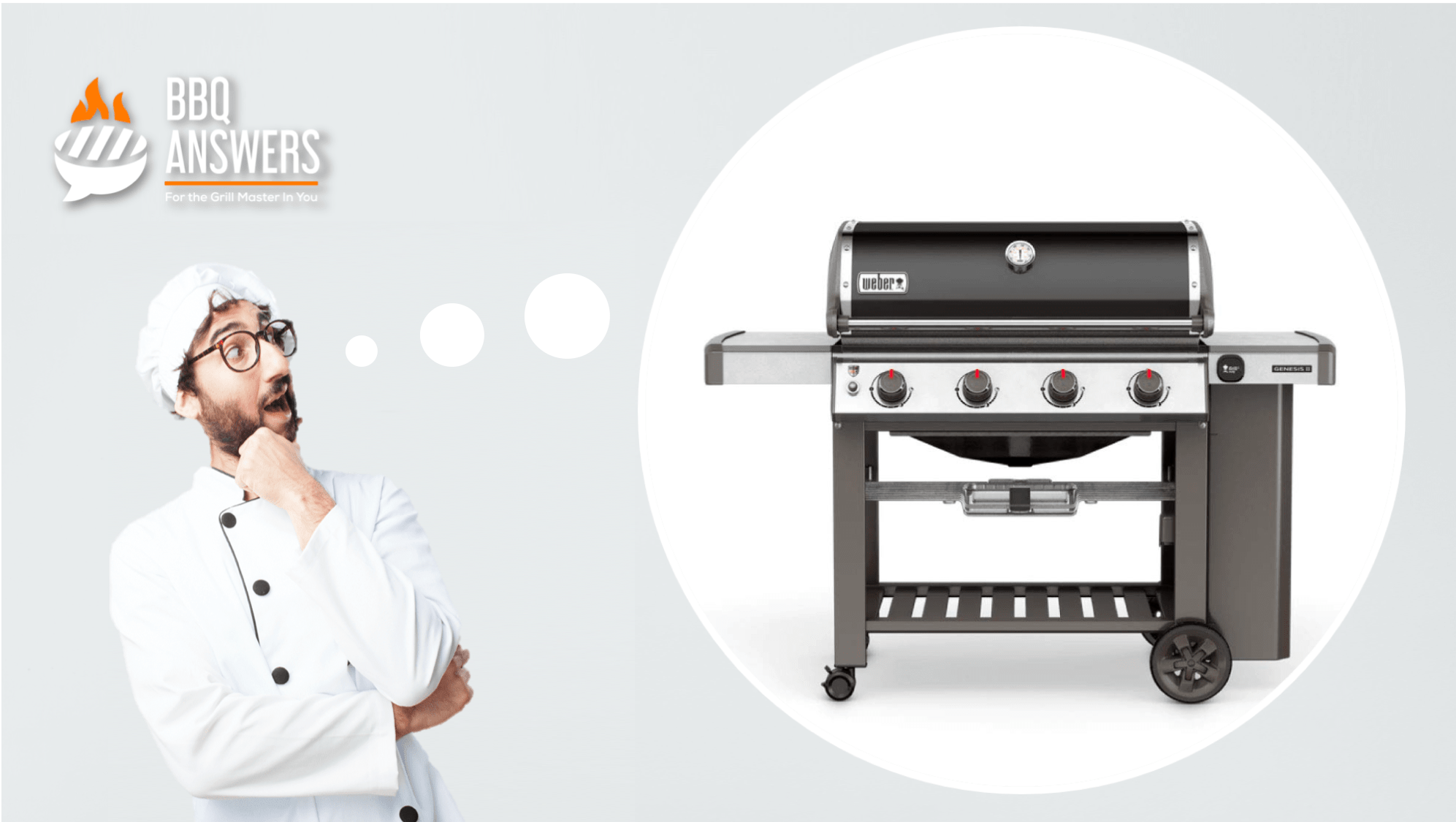 They are easy to start up and work with.

They come in a variety of sizes, making it suitable for the requirements of all buyers.

A gas grill can give your food a pleasant smoky flavor, and with the addition of wood chips, you can even add some wood-smoked flavor to your food.

They consistently produce the same results since gas flames are stable heat sources.

You can accommodate grill add-ons like lava rocks and ceramic briquettes to enhance your gas grill's performance.

You can easily lower the temperatures to cook lean meats and proteins that do not require high temperatures.

You can set up multi-zone grilling.

They are easy to clean.

They are not expensive to purchase and operate.
Limitations of Gas Grills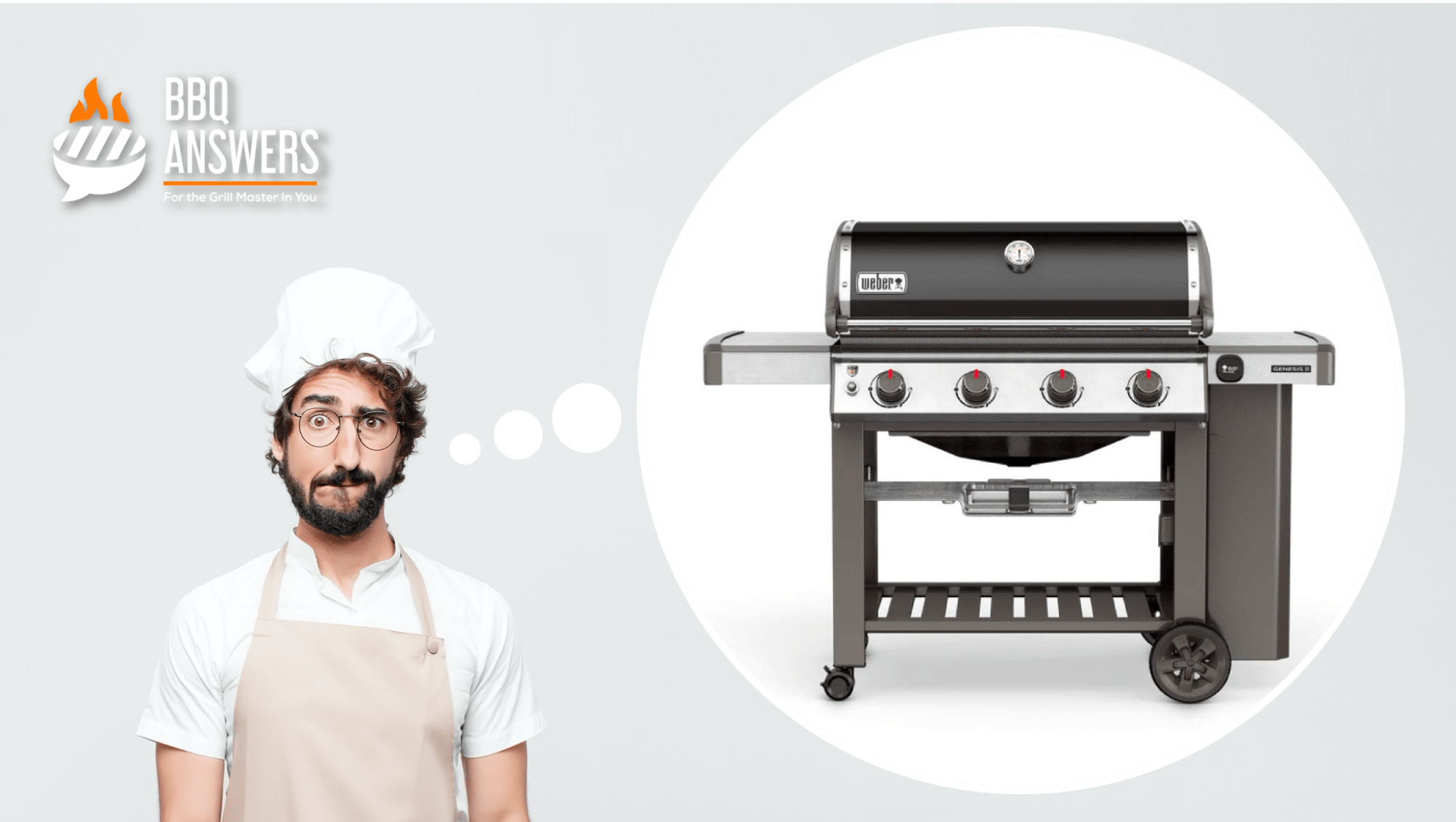 They consume more fuel than infrared grills.

The cooking time is longer on gas grills.

Reaching higher temperatures can be challenging without a heat diffuser.

Flare-ups can pose a significant risk if the grill is not well maintained.

Gas grills are not portable.

You could end up with dry meats on a gas grill.

The temperature on a gas grill is affected by the external climate.
Pros and Cons of Infrared Grills
Benefits of Infrared Grills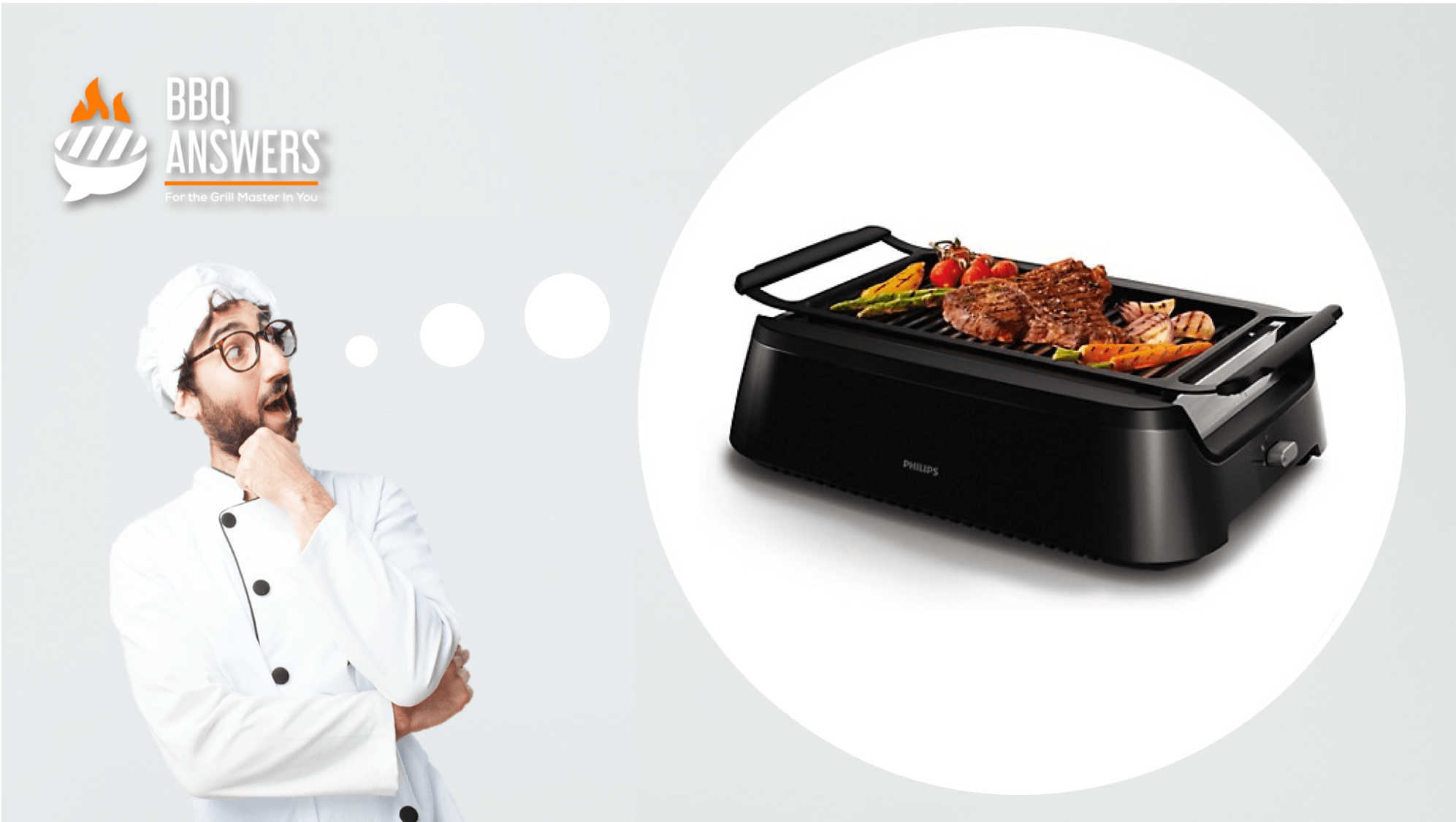 They cook much faster than other grill types.

They retain the moisture in the meat.

Infrared grills are the easiest to clean.

The temperature of the grill remains relatively unaffected by the climate.

They can reach very high temperatures.

Infrared grills consume less fuel, ensuring the lowest ongoing cost.

Electric infrared grills are portable.
Limitations of Infrared Grills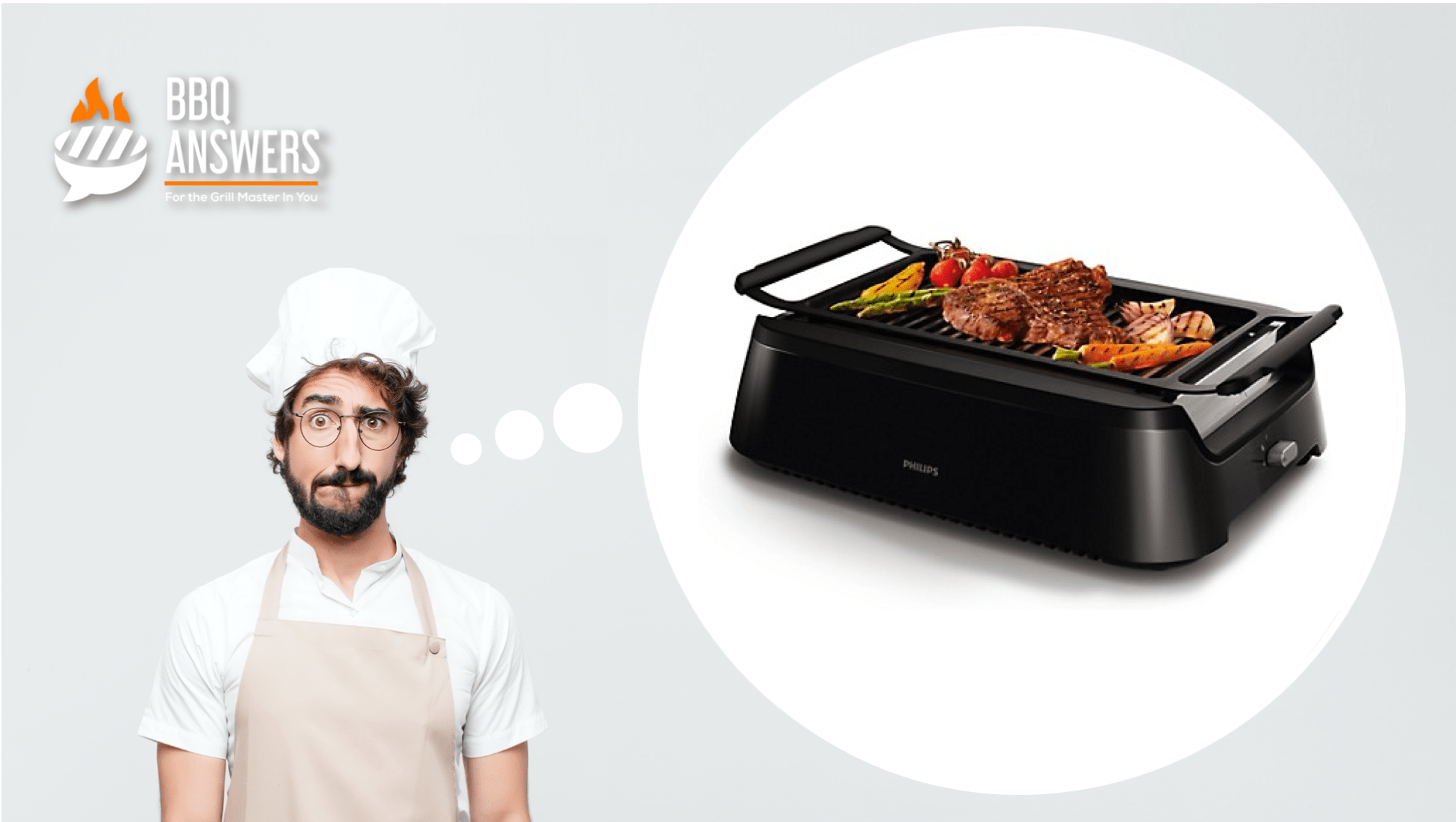 Setting up multi-zone cooking is not possible

They are much more expensive than other grill types.

The risk of burning your food is higher at high temperatures.

It's not easy to maintain lower temperatures in grills with ceramic burners.
Quick Comparison Between Infrared and Gas Grills
Here is a brief side-by-side comparison of the two grills:
Features
Infrared grills
Gas grills
Temperature

700⁰F(370⁰C) 

300

⁰F

to 550

⁰F(148℃ to 287℃)

Time to Heat Up

Comparatively faster

Comparatively slower

Ideal Cooking Style

Hot and Fast 

Both; fast and slow

Cooking Benefits

Juicer food

No risk of burning with heat diffusers

Heating method

Radiation

Conduction

Grill Safety

Flare-ups less likely

Flare-ups more likely

Grill add-ons

None

Lava rocks, ceramic briquettes

Cost

$200 – $1000

$500+
Debunking Myths and Misconceptions
While making a buying decision, people often have many myths and misconceptions that hinder them from making the right choice. Sometimes companies oversell their product, and other times people have preconceived notions that are not founded on evidence.
Today, I will go debunk some of these myths to help you make the right choice!
Infrared Grills Myths 
All Infrared Grills Are All The Same, Buy The Cheapest One Possible

This myth stems from the fact that many grills are priced unreasonably. However, buying the cheapest infrared grill possible will be expensive in the long run because your equipment will break down on you. Here are the best infrared grills for every budget. 

Infrared Grills Cannot Maintain Lower Temperatures

This is partially true. Most infrared grills cannot maintain low temperatures. Infrared grills with ceramic burners can reach a low of 300⁰F (150⁰C), while radiant glass panels can reach temperatures of 200⁰F (90⁰C). However, some newer models come with an adjustable grill grate height, making it possible to cook at lower temperatures.

All Gas Grills Can Be Converted Into Infrared Grills

This is not always true. Sure, you could add infrared burner heads to your gas grills, and they will produce infrared heat, but this isn't advisable if the grill grate height is not adjustable in your grill. This is because you will most likely be stuck at a temperature that is too high or too low.
Gas Grill Myths
It Isn't Possible to Get a Wood Smoked Flavour On Gas Grills

This is not true. You can select the right BBQ smoking wood, and get a wood-smoked flavor. All you need is a smoker box to place your wood chips in. If your grill does not have this accessory, you can buy one separately.

Using Herbs Or Wood Chips Always Adds Flavour

This isn't true. The Flavor needs time to get absorbed into your food. So if you are cooking lean meats or burgers meats that take only 15-20 minutes to cook, it may not be long enough for the wood to start smoking, let alone being absorbed into the food.

The Flavour Isn't as Good as Charcoal Grills

This is partially true, depending on your definition of 'good.' Gas grills cannot produce the charcoal smoke flavor, so if that's what you are looking for, this is true. However, gas grills can give you an equivalent smoky flavor just as well and more reliably than charcoal grills. This is why most expensive steak houses use gas grills.

All Gas Grills Produce The Same Results

This myth has a kernel of truth. Yes, all gas grills burn the same fuel, and may even have the same heat capacity. However, the quality of the grill material used and the grilling add-ons alter the food's flavor for better or worse.

Gas Grills are Ready in Five Minutes!

While this myth is often touted by those selling grills, this is not true. You will have to wait for at least 15 minutes for the grill to come up to temperature. The time also varies depending on how hot or cold it is outside.

Gas Grill Grills Are Extremely Easy To Clean

While this is mostly true. However, if you don't use a BBQ heat diffuser, food can get stuck in your burner tubes. When this happens, you will have to take your grill apart and clean it. This makes it more difficult. Learn how to clean a gas grill.
Frequently Asked Questions
Are Infrared Grills Better Than Gas Grills?
Both infrared and gas grills have features that suit different needs. Check out this quick comparison between the two to know the basic differences. 
What Is The Advantage Of Infrared Grilling?
Infrared grills are great when you want to quickly sear meat. Other grills can't reach as high temperatures in as short a time. Read here about more of its advantages.
Is Infrared Grilling Healthy?
Yes, infrared grilling is healthy. Just be sure to manage the temperatures to avoid burning your food.
Is An Infrared Grill Worth It?
If you grill commercially, infrared grills are a worthwhile investment. This is because they can be ready for grilling in no time, and they also reduce fuel consumption.
Are Infrared Grills Hard To Clean?
No, infrared grills are one of the easiest grills to clean since they prevent food from collecting at the grill base in the first place. Read more about the ease of cleaning infrared grills.
Can You Convert A Regular Gas Grill To Infrared?
Yes. You can convert your regular gas grill to an infrared grill, but be sure that your gas grill allows you to adjust the distance between the burner and grill grates.
Why Does My Infrared Grill Smoke So Much?
Infrared grills instantly vaporize any fat or juices that drip from the food. This creates a lot of smoke. This smoke adds a nice flavor to your food if you allow some time for it to absorb the smoke.
Concluding Thoughts
I hope you found this article helpful. I have done my best to highlight the main facts and features of each grill. But making the right decision for your requirements is in your hands. 
I Recommend Gas Grills For You If:
You prefer relaxed, outdoor cooking.

You like the taste that a gas grill adds to your food.

You cook for people with different food preferences (requiring multi-zone grilling).

Portability is not important to you.

You don't want to spend too much on a quality grill.
I Recommend Infrared Grills For You If:
You need to grill hot and fast. Ex. Commercial kitchens.

You enjoy your meat soft and juicy.

You need to simultaneously cook many portions of the same food.

Portability is important

You don't mind spending more to purchase the grill.
If you have any questions, please do not hesitate to let me know in the comment section below. For answers to all your questions about barbecue, subscribe to BBQanswers.com by clicking the bell icon on the screen's bottom-left corner.