What is BBQ Liquid Smoke? Origins, Recipes, and Substitutes.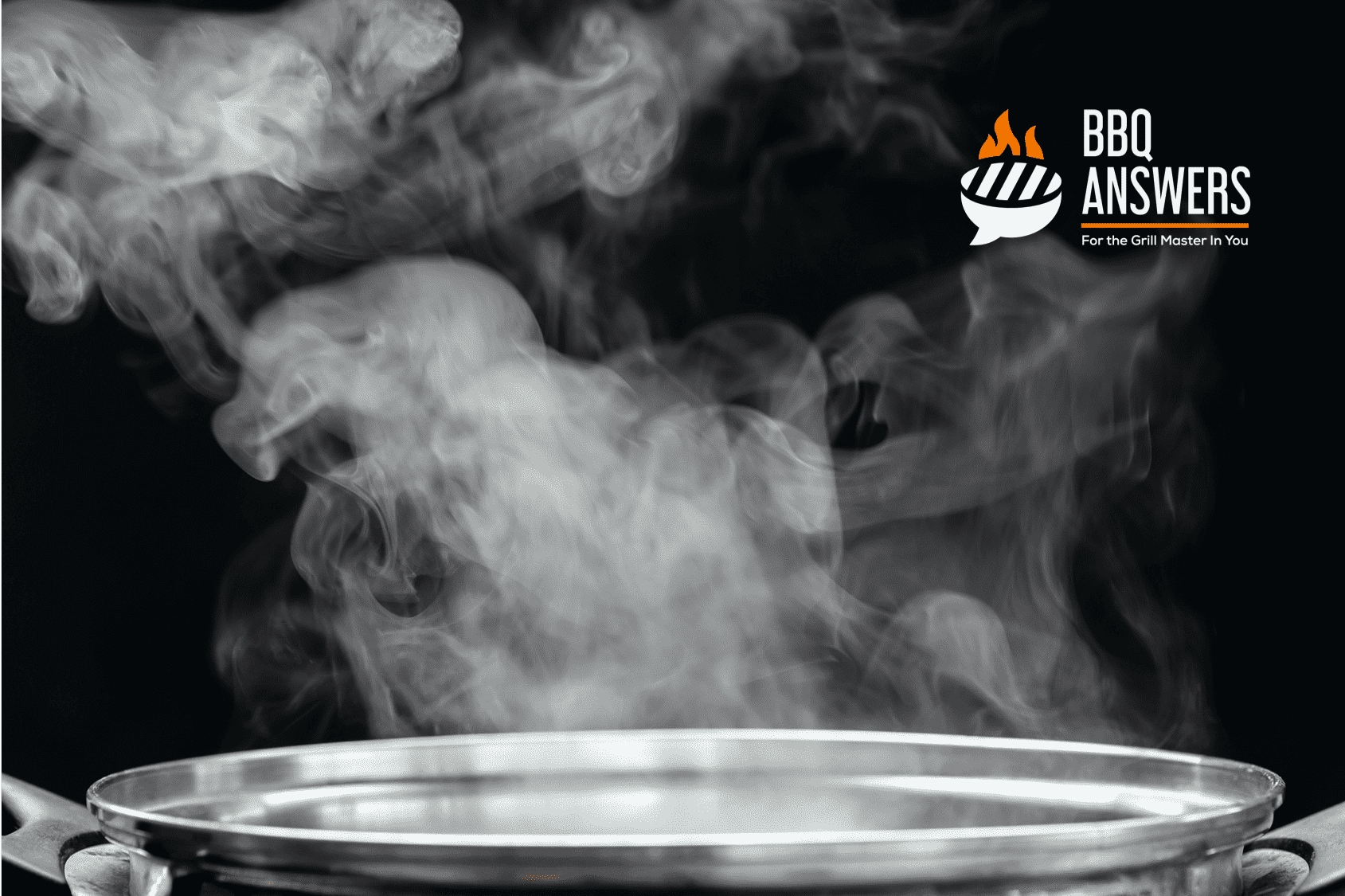 Liquid smoke is one controversial ingredient in the barbecue world.
Some look down on it, claiming it's filled with chemicals and no good for you. Others swear that it is the best thing for those who don't own a smoker!
In this post, I'll explain what Liquid smoke is, address the concerns surrounding the controversy, and also share some lip-smacking recipes for liquid smoke.
Let's get started!
What is Liquid Smoke?
Liquid smoke is a food flavoring that is made by condensing distilled-water and wood-smoke. Its color ranges from light yellow to dark maroon depending on the wood and the concentration of smoke molecules. Liquid smoke is often used as an alternative to smoking food on a smoker.
The Is the Origin of Liquid Smoke?
Liquid smoke was discovered by Ernest H. Wright in the late 1800s. As a teen, Wright worked at a print shop where he noticed some dark-colored condensation dripping from a stovepipe. He inquisitively reached out to taste the water and noticed it tasted like smoke.
Years later, he grew up to become a pharmacist and realized that this smoky liquid was the result of smoke coming in contact with cold air. He conducted experiments to recreate the process and lo' and behold, he made liquid smoke. He went on to create a company called Wright's Liquid Smoke that is still in business today!
Is Liquid Smoke Safe for Consumption?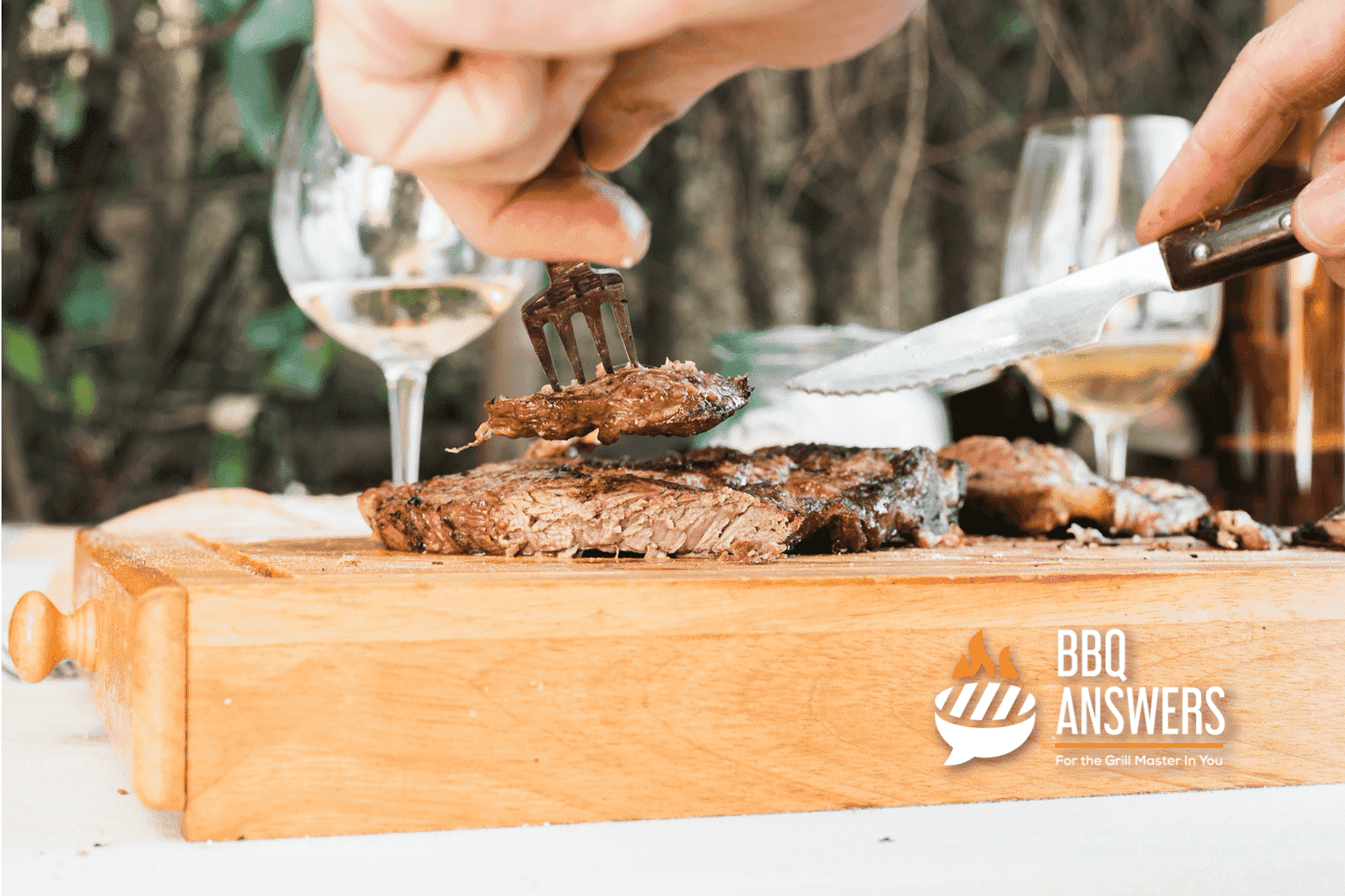 Yes, liquid smoke is safe for consumption as long as you know what you are buying. 
Rumors on the internet often label liquid-smoke as a chemical-ridden substance that is dangerous to your health. But the reality is that liquid smoke is just as safe as smoking your food since it is only regular smoke suspended in water. In fact, since the smoke is in liquid form, you can control how much of it you add to your food.
Sometimes manufacturers add chemical preservatives and other flavoring ingredients to liquid smoke. This may be a problem if you are sensitive to the additives. However, this is nothing out of the ordinary. The food colors and preservatives used are certified as food-safe. Other ingredients added include sugar, molasses, vinegar, etc. So if you make sure to read the label, you should be okay.
If you want to be absolutely sure of what you are putting in your body, you can always make your own liquid smoke.
Pitmaster Wisdom
Liquid Smoke is also produced for commercial use as a fertilizer, fungicide, and pesticide. This is commonly called wood vinegar. It's not fit for direct consumption as they don't use food-grade equipment to manufacture it.
How Is Liquid Smoke Made?
Liquid smoke is formed as a by-product of burning wood. 
Hardwoods chips or sawdust are burnt in controlled environments of high temperatures to produce smoke. This smoke is then sent through a condensation tube (essentially a cooling tube), where it condenses into a liquid concentrate. 
The soot and ash are then filtered out, and it is bottled up and sold all over the world.
How Can I Make Liquid Smoke at Home?
Making liquid smoke at home has many advantages. Though it might take a little more effort than grabbing a bottle, you can make it to your liking and guarantee that you don't ingest any unwanted chemicals. 
Here's how you can do it:
Setup
You'll need a

smoker or grill which has a chimney

(smokestack).

Place a

Bundt pan

on top of the chimney. Using a bundt pan allows heat to escape through the hole in the middle, and also lets you collect the liquid smoke.

Place a pair of chopsticks or

thin wooden sticks

on the bundt pan so that the next item doesn't block the exhaust, and stop the fire once it is added on top of the Bundt pan. 

Place a lid or an upside-down bowl on top of the wooden sticks so that it is steady. This will serve as a

condensation lid/bowl. 

Then place a bowl on top of the lid or upside-down bowl. This

ice-storage bowl

will hold the ice for cooling the condensation lid/bowl. 

Buy

disposable aluminum trays

enough to cover 50-80% of your grill grate.
Process
Before you start, ensure that you

have a lot of ice

for cooling the condensation surface.

Light up with your smoker and

add your favorite smoking woods.
Add some water to an aluminum tray and place it on your grill grates. The more water you add, the more liquid smoke you will be able to capture.
Place the ice in the ice-storage bowl. This ice creates a cold surface that enables the condensation of smoke.

Leave the smoker on for a few hours.

Check on it occasionally to replace the ice or add more wood.

Your

liquid smoke is ready!
You can store it in a bottle and use it whenever you want to enjoy the smoky flavor without spending too much time with the smoker.
What are the Substitutes for Liquid Smoke?
Suppose you can't find yourself some liquid smoke or are skeptical about mass-produced liquid smoke or don't own a smoker with a chimney. In that case, you can try these liquid smoke substitutes: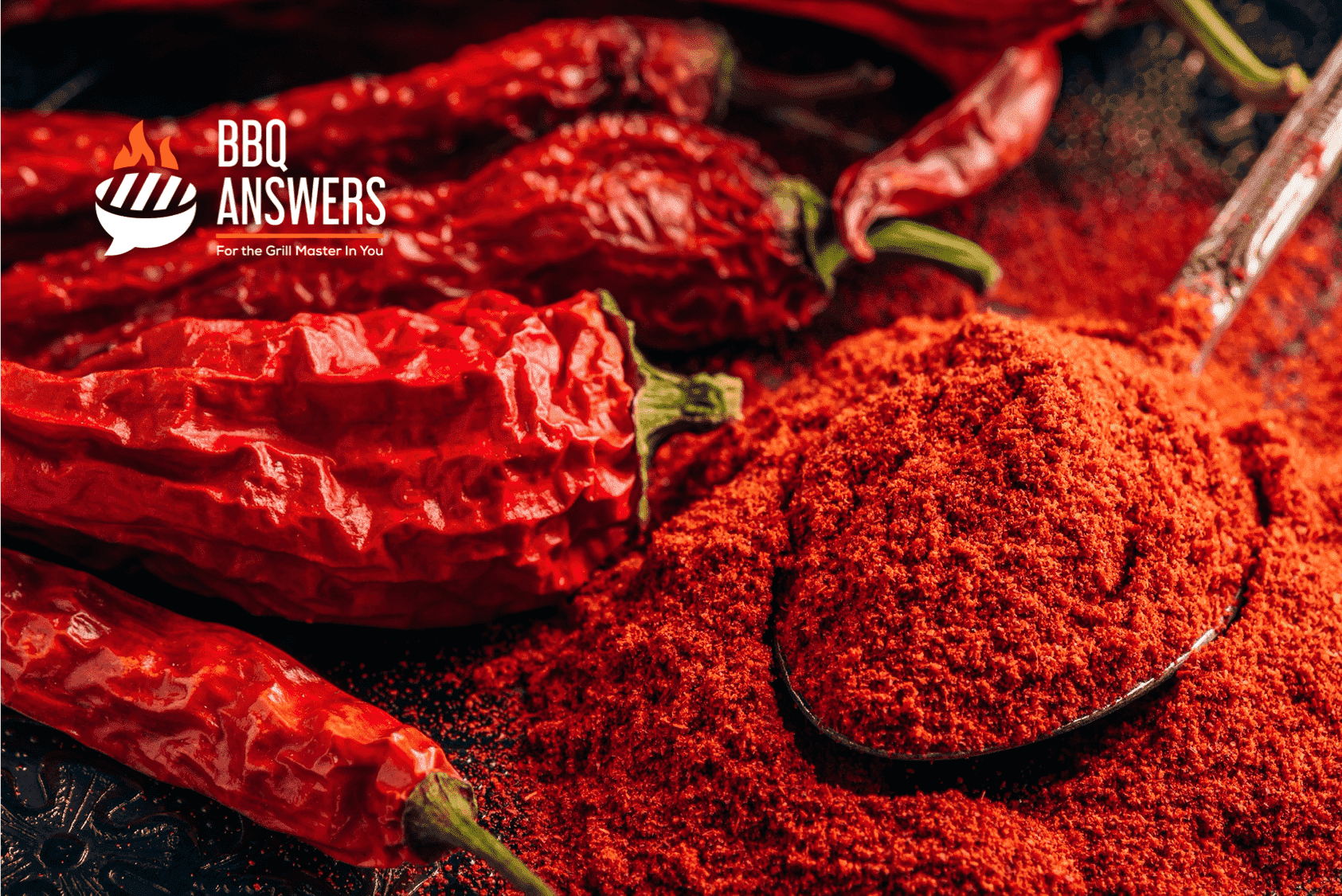 Smoked paprika is made by drying peppers over oak burning fires for a couple of weeks and then grinding them into a powder. 
They come in two variants: 
Pimentón de la Vera Dulce, which has a sweet, smoky flavor, and 
Pimentón de la Vera Picante, which has a hot, smoky flavor.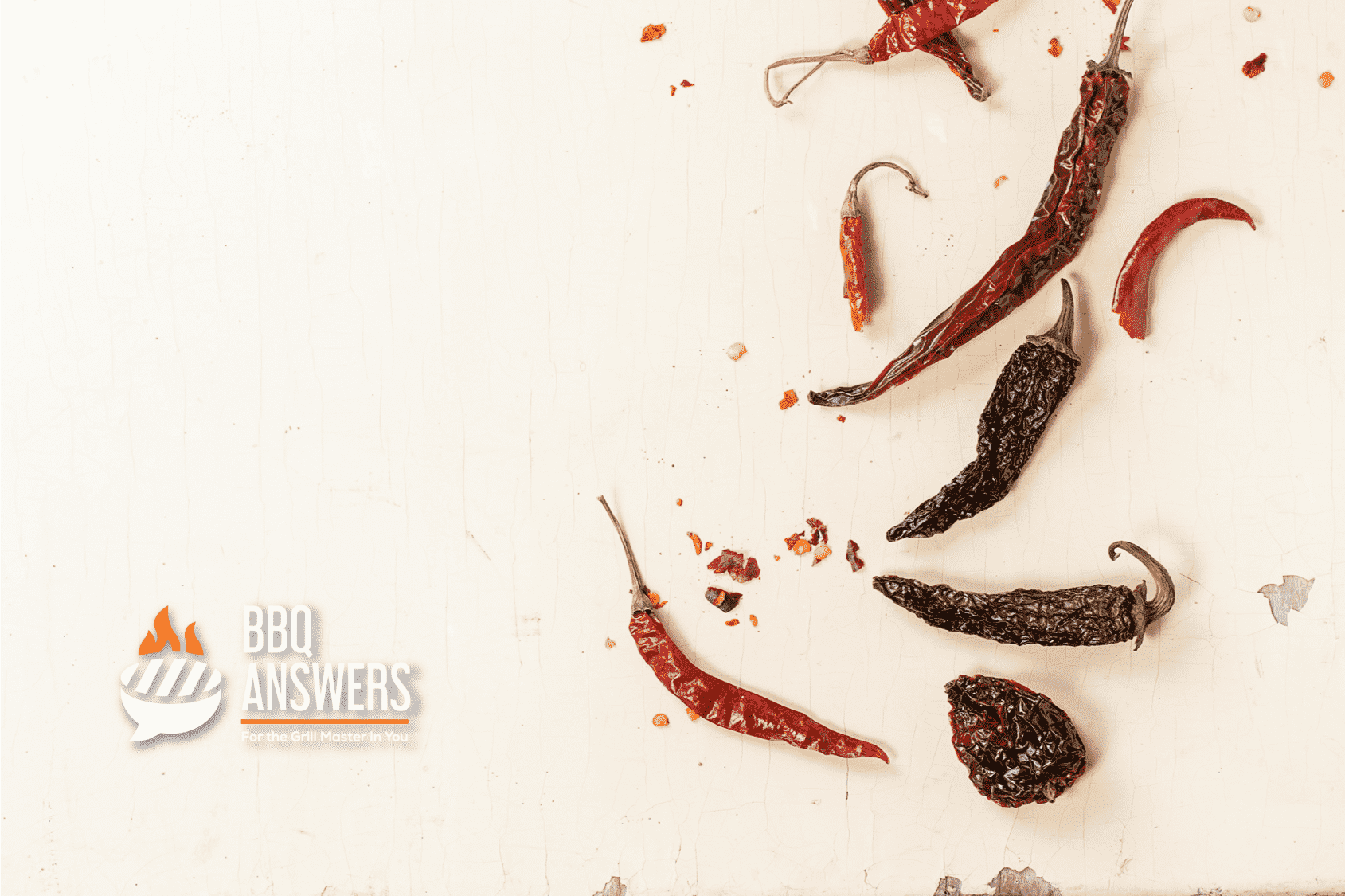 Chipotle powder is made by powdering jalapeno peppers that have been slow-smoked over a natural wood fire. 
There are two types of chipotle powder: 
Morita Chipotle powder, which is typically smaller, has a reddish-purple color and is smoked for less time.
Meco Chipotle powder, which is

usually

larger, has a grayish tan color and has a more smoky flavor.
When using Chipotle powder, don't forget to account for the spiciness.
Smoke tea, also known as Lapsang Souchong or Russian Caravan, is a black tea leaf that has been dried over a pine fire. The result is a smokey aromatic tea leaf. To use it as a liquid smoke substitute, brew the leaves and use the resulting liquid as a direct liquid smoke substitute. 
Recipes That Use Liquid Smoke
Liquid smoke can enhance the flavor of almost any recipe (even cocktails and ice creams!). 
The flavor is highly concentrated, so remember not to use more than a drop or two (about 1 tsp). 
Now that we've learned about liquid smoke, let's try out some delicious recipes!
Main dishes
Sous Vide Smoked Brisket
Here's the recipe for some fantastic smoked briskets without a smoker!
Oven Cooked Smoked Turkey Breast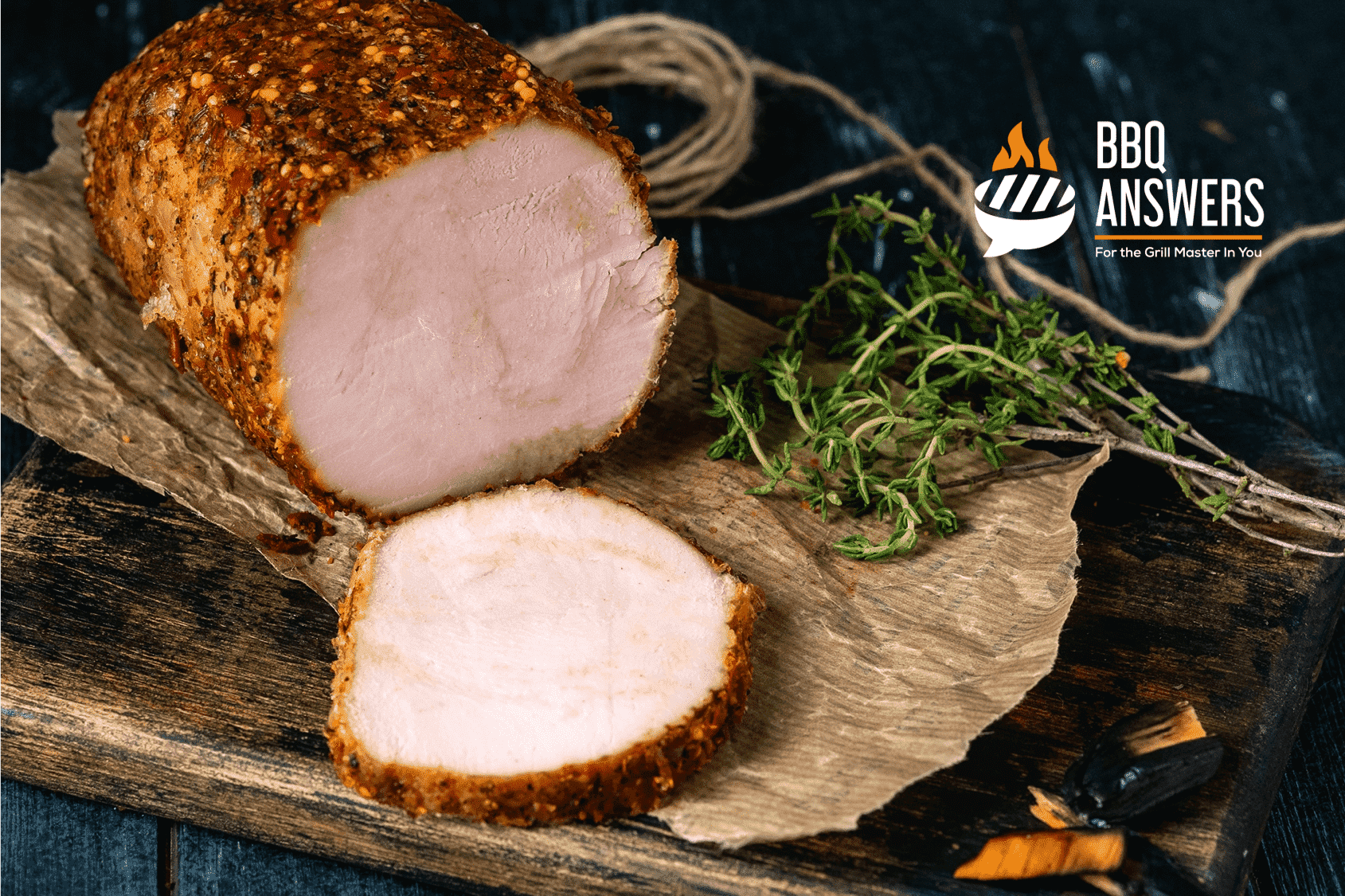 Equipment
Oven

Roasting Pan

Small mixing bowl

Mixing Spoon

Measuring cups
Ingredients
1 tablespoon of corn oil

1 teaspoon of Liquid Smoke

½ teaspoon of garlic powder

½ teaspoon of ground ginger

1/8 teaspoon of pepper

1 lb  turkey breast, skinned
Steps
Preheat the oven to 325°F (165°C).

Mix together corn oil, liquid smoke, garlic powder, ginger, and pepper in a small mixing bowl.

Rub the mixture onto the turkey breast.

Place it on a roasting pan and cook it for about 20 minutes ( if you have more, calculate time by 20 minutes for each pound)

Take it out and place it on a platter. If you have remaining liquid in the pan, pour it over the turkey.

Serve!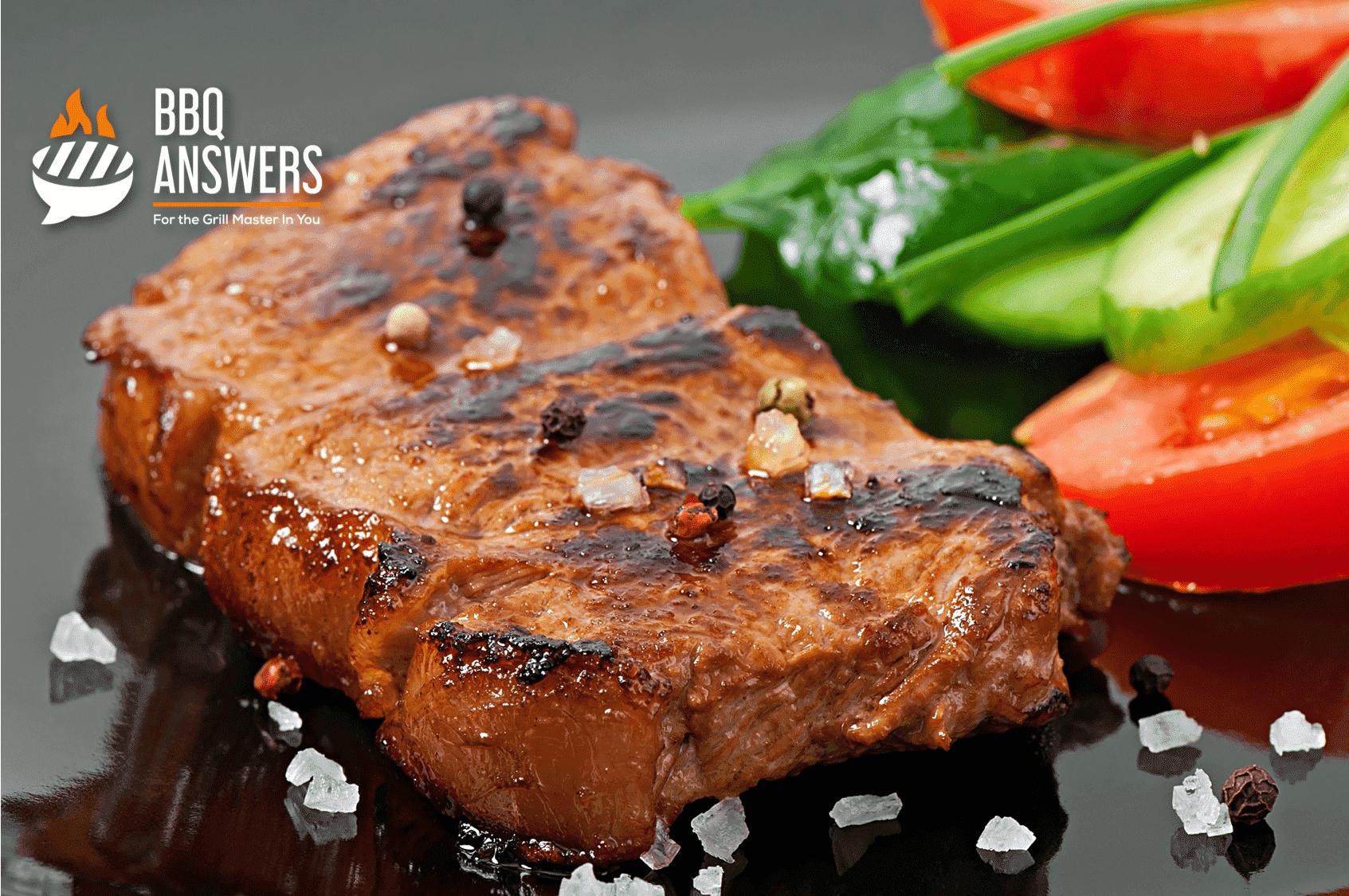 Equipment
Ingredients
1 tablespoon of seasoned salt 

1 teaspoon of ground black pepper

1 tablespoon of garlic powder

1 tablespoon of onion powder

1 tablespoon of ground paprika

2 teaspoons of Worcestershire sauce

1 teaspoon of liquid smoke 

4 eaches bone-in pork chops (around 1/2 to 3/4 inch thick)

Few drops of oil
Steps
Preheat the grill for medium heat, and lightly oil the grate.

Combine the spices – seasoned salt, garlic powder, onion powder,  black pepper, paprika, Worcestershire sauce, and liquid smoke until thoroughly combined.

Lightly rinse the pork chops and sprinkle the mixture onto both sides of the pork chops.

Massage/pat it in and let it sit for about 10 minutes.

Grill the pork chops over indirect heat until no longer pink inside for about 12 minutes or till the thermometer reads 145° F (63°C).

Let it cool for about 10 minutes and then serve!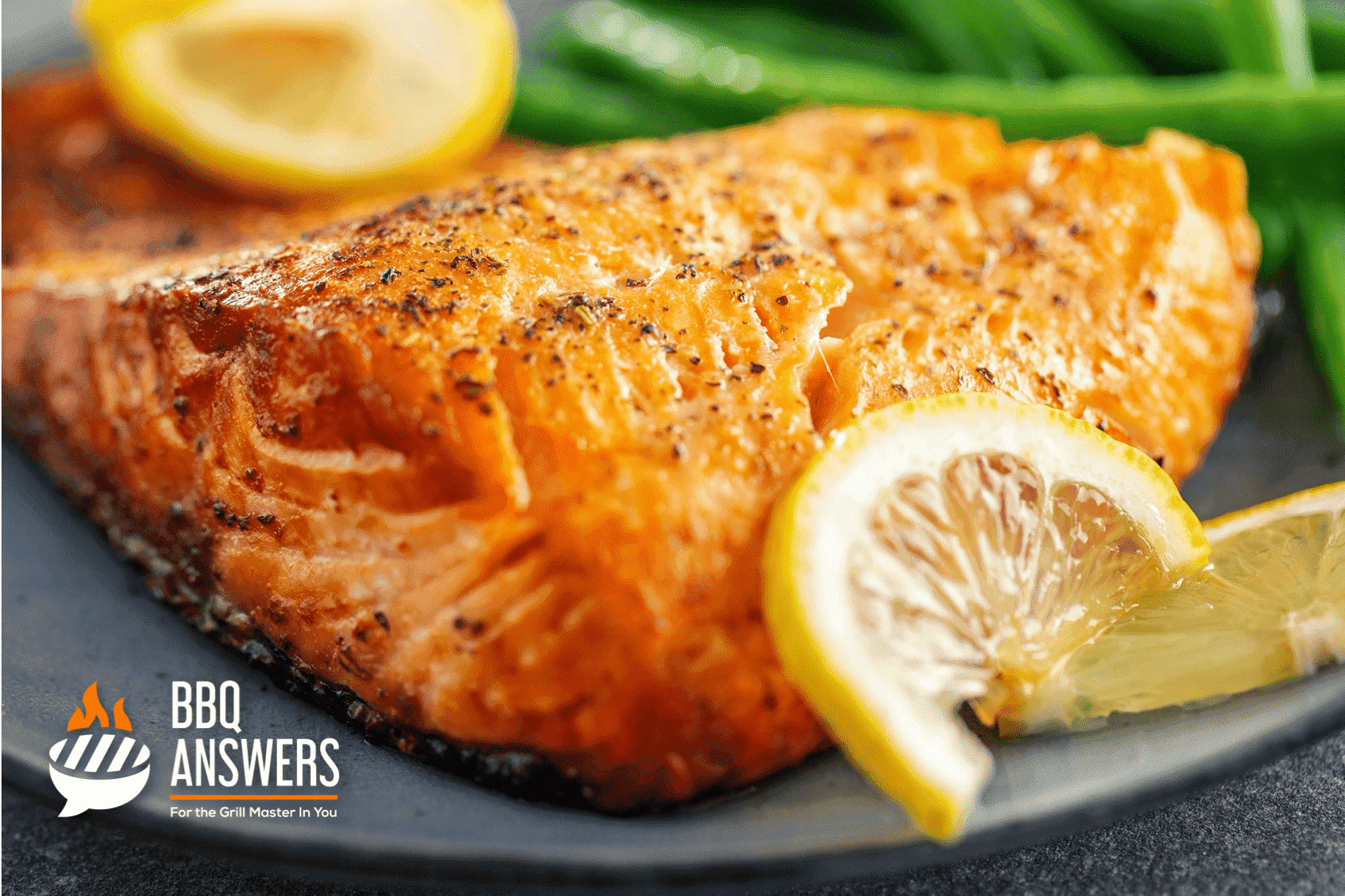 Equipment
Oven

11×7 inch baking pan
Ingredients
1 salmon fillet (about 2 pounds)

2 tablespoons of brown sugar

2 teaspoons of salt

1/2 teaspoon of pepper

1 to 2 tablespoons of liquid smoke

Cooking spray or few drops of oil
Steps
Take the baking pan and coat it lightly with cooking spray or oil.

Place the salmon skin-side down.

Sprinkle it with brown sugar, salt, and pepper. Brush on the liquid smoke.

Cover and refrigerate for 4-8 hours.

Uncover, drain the salmon, and throw the remaining liquid. 

350° until the fish flakes easily with a fork, for about 35-45 minutes.

Take it out and serve!
Equipment
Grill

Large mixing bowl

Measuring cups and spoons
Ingredients
6 (1 ounce) slices sharp Cheddar cheese

6 eaches hamburger buns
For the Patty
2 pounds of ground beef sirloin

½ onion, grated

1 tablespoon of grill seasoning

1 tablespoon of liquid smoke flavoring

2 tablespoons of Worcestershire sauce

2 tablespoons of minced garlic

1 tablespoon of adobo sauce from canned chipotle peppers

1 chipotle chile in adobo sauce, chopped

1 pinch salt and pepper to taste
Steps
Start by getting the grill going at medium-high heat.

Combine all the ingredients under 'patty' and mix well.

Divide the mixture into 6 balls and press down on them to form patties.

Place them on the preheat burger and cook until the centers are no longer pink.

Place a slice of Cheddar cheese on top, throw in a bun, and serve!
Side Dishes
Smoky Mac and Cheese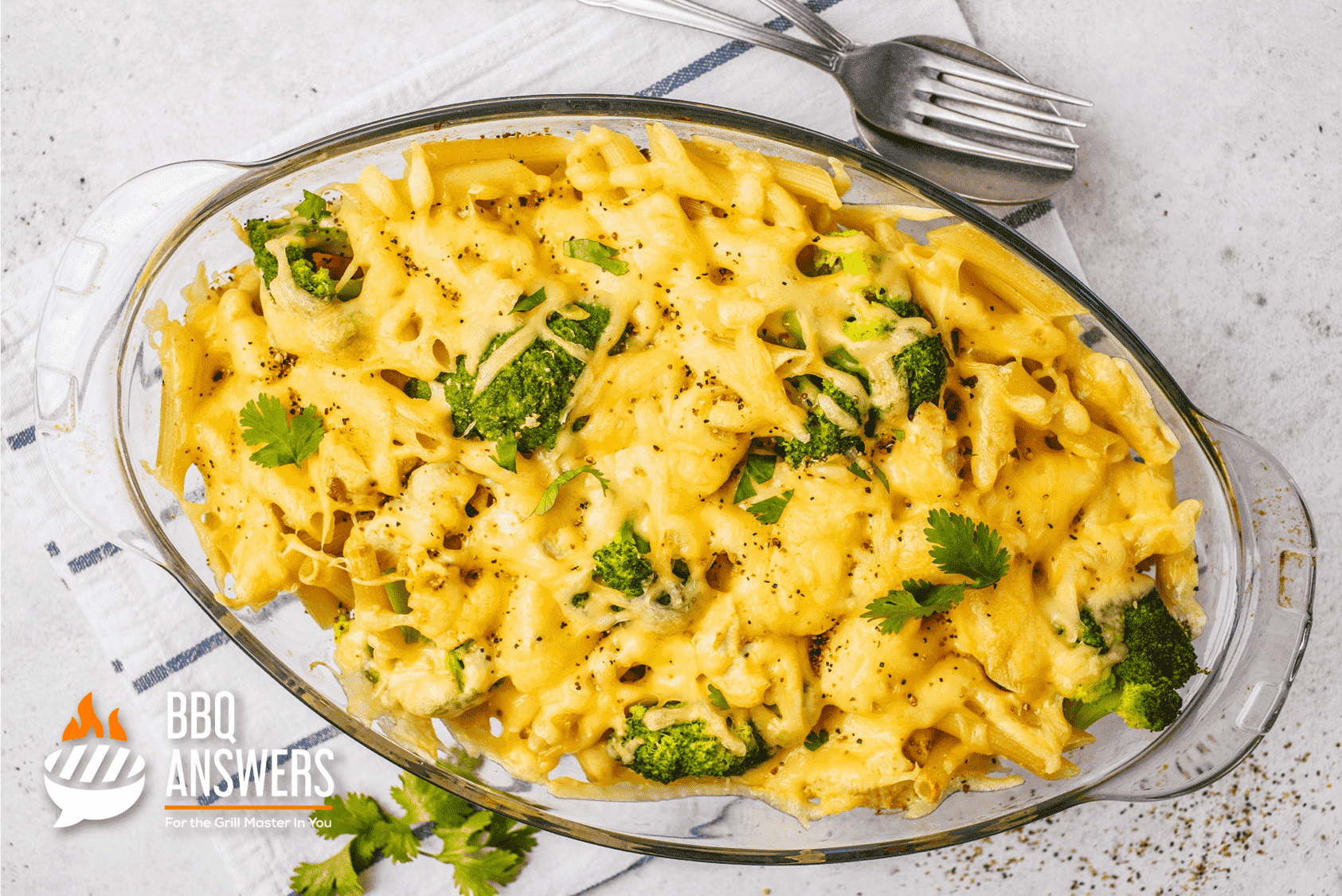 Equipment
Oven

Baking dish or casserole

Mixing spoon

Medium Saucepan

Measuring cups and spoons
Ingredients
1 ½ cups of cheddar cheese, grated

1 cup of Colby jack cheese, grated 

2 cups of whole or low-fat milk

8 oz elbow or spiral pasta

4 ounces of butter

3 tablespoon of flour

3 drops of liquid smoke(I used hickory)

4 slices of crisp bacon

½ of teaspoon salt

¼ of teaspoon pepper

½ cup of Panko crumbs

a few strips of bacon 
Steps
Preheat the oven to 350°F (180°C).

In a large pot, cook pasta as per directions until it's al dente (just tender). Drain without rinsing and return to the pot.

Start by taking a medium saucepan and melt butter over medium-high heat.

Add in the flour to make a paste and slowly stir in the milk. Continue cooking until the mixture thickens.

Stir in the liquid smoke, salt, pepper, and cheeses. Stir until the cheese is melted and smooth.

Keep aside ½ cup of cheese, and add in the pasta and coat it evenly.

Pour into a greased casserole dish or baking dish.

Top it with the remaining 1/2 cup of cheese and Panko crumbs.

Bake at 350°F (180°C) for 10 minutes.

Serve!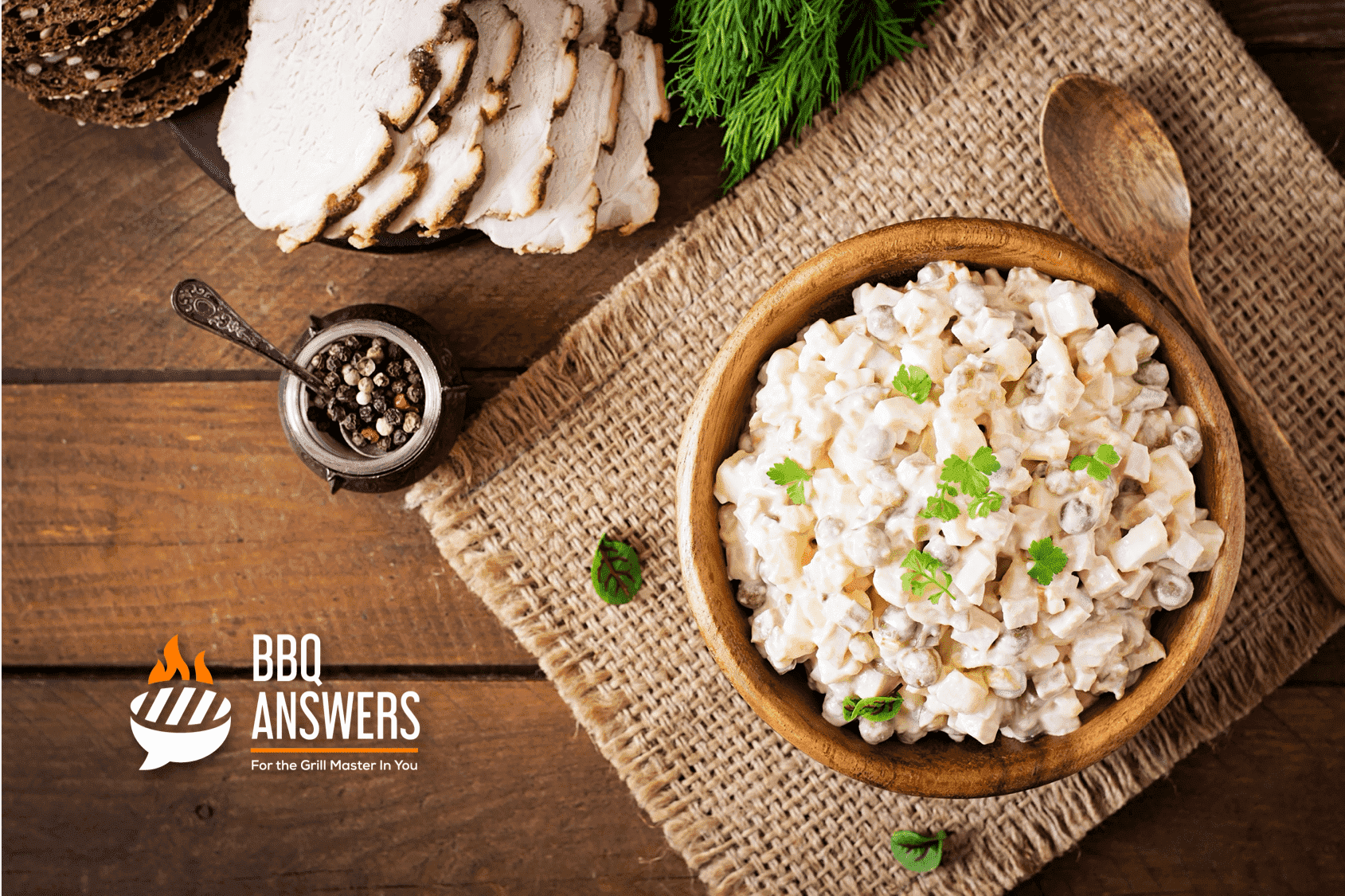 Equipment
Mixing bowl

Mixing spoon

Measuring cup 
Ingredients
3 pounds of Yukon gold potatoes

2 cups of mayonnaise

3 tablespoons of prepared mustard

3 scallions, chopped

1/2 teaspoon of liquid smoke 

Salt and pepper, to taste
Steps
Start by boiling potatoes until they are tender, drain them and allow them to cool. Then dice into bite-sized pieces.

Place diced potatoes in a large bowl and stir in liquid smoke, mayo, mustard, and scallions. 

Season with salt and pepper to your taste. 

Serve it at room temperature or place in the refrigerator to chill until it's ready to serve!
Sauces
Homemade Kansas City Style BBQ Sauce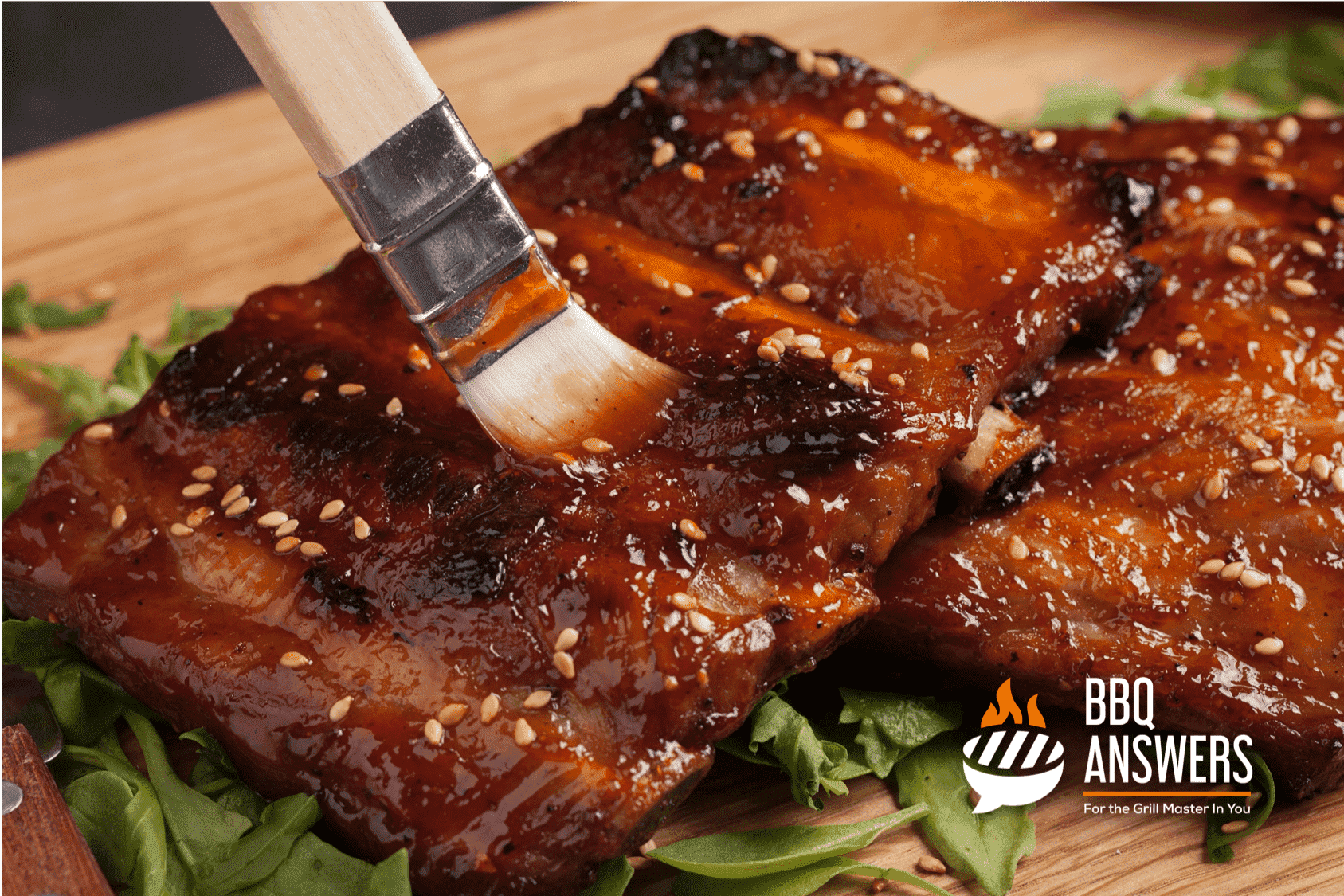 Equipment
Saucepan

Stirring Spoon

Measuring cups
Ingredients
1 ⅓ cups of tomato sauce

⅓ cup of tomato paste

⅓ cup of honey

½ cup of red wine vinegar

¼ cup of molasses (unsulfured)

2 teaspoons of liquid smoke (I used all-natural hickory)

½ teaspoon of cayenne pepper

½ teaspoon of salt

½ teaspoon of coarsely ground black pepper

½ teaspoon of paprika

¼ teaspoon of garlic powder

¼ teaspoon of onion powder

⅛ teaspoon of ground cinnamon

⅛ teaspoon of chili powder
Steps
Add ingredients into a saucepan over medium heat.

Bring it to a simmer and reduce heat to low. 

Stir the ingredients and simmer for about 30 minutes until the flavors come together.

Transfer contents into a container.

It can be stored for up to 1 month.
Beer-y Barbecue Sauce
If you want to spice up some bland barbecue sauce, you can add beer and liquid smoke! This sauce relies more on vinegar and beer than on tomatoes for its base. 
Equipment
Medium Saucepan

Measuring cups and spoon

Spoon to stir
Ingredients
1/3 cup of beer

1/4 cup of red wine vinegar

3 tablespoons of ketchup

2 tablespoons of vegetable oil

2 tablespoons of brown sugar

1 teaspoon of onion powder

1 teaspoon of garlic powder

1 teaspoon of salt

1/2 teaspoon of liquid hickory smoke

1/2 teaspoon of red pepper (ground)
Steps
Add all ingredients and add to a medium-sized saucepan. Bring to a high simmer and then reduce the heat to medium-low heat and simmer for an additional 8-10 minutes. Make sure to stir continuously and keep an eye out for burning!

Remove from heat and let it cool for 15-20 minutes before using.

You can store it in an airtight container for up to a week!
Concluding Thoughts
Even though liquid smoke often gets a bad rap, its convenience and versatility are apparent!
So go ahead, grab a bottle, try the recipes, and let me know how they turned out!
Don't forget to subscribe to BBQanswers.com for more lip-smacking information.