What is Southern Barbecue – All You Need to Know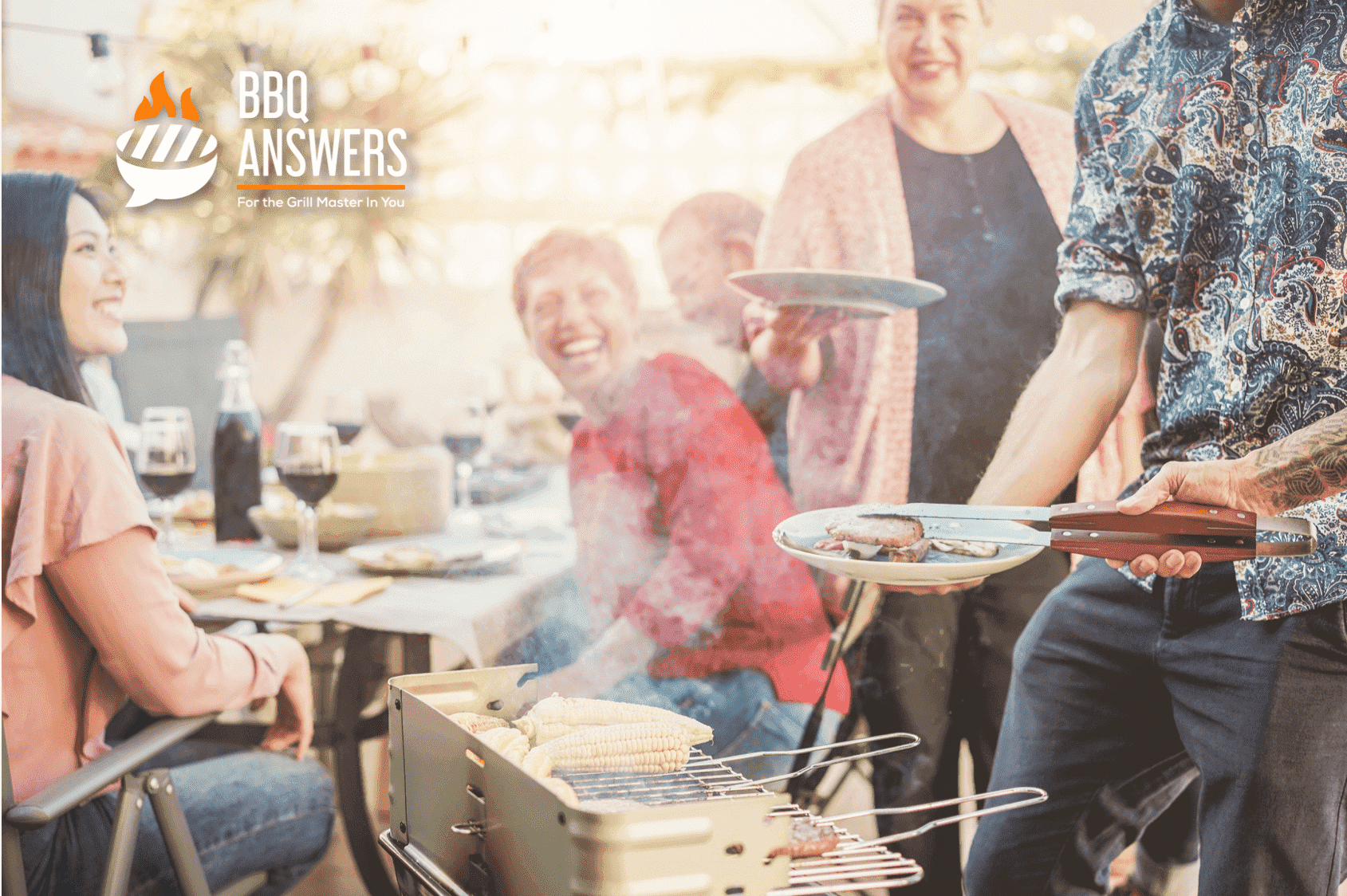 What's more American than a good ol' Southern barbecue? 
Barbecuing meat has always been a part of cultures all around the world, but the barbecue styles found in the southern parts of the United States are uniquely American.
However, none of the states can quite agree on how it's done. Go to the Carolinas, and it's pork country, move to Texas, and you see signature beef briskets!
But no matter what style, barbecue is whipped up for all sorts of parties, from the 4th of July to simple weekend gatherings, because it has a way of bringing us together.
Through this post, we are going to talk about the Southern Barbecue styles and talk about what makes each of them unique.
What is Southern Barbecue?
Southern Barbecue is a popular genre of barbecue where the meat is cooked slowly over indirect heat. The style originated in the southern part of North America and varies from region to region. There are six popular forms of Southern Barbecue, and the difference amongst them are attributed to variations in:
The meat, 
The seasoning/sauce, and
The type of wood used to cook the barbecue.
What are the Origins of Southern Barbecue?
Barbecuing, as we know it today, made its way to America from the Caribbean through Spanish explorers. They discovered that indigenous tribes had developed a unique style of cooking, where the whole pig was cooked over an indirect flame for long periods of time. The Spanish called this 'barbacoa.' As they traveled northwards through the continent of North America, they brought this style of cooking along with them. It is recorded that the Chickasaw tribe and Spanish explorer Hernando de Soto held a feast together, and pork was cooked over the barbacoa. Read more history here.
A Little History For my non-American Family:
The southern regions of America, known as the Southern states (aka American South), are cultural and geographical regions in the United States of America. Though it does not directly correlate to the geographical southern states, it is informally defined as the states that fought for the Confederate States of America in the American Civil War. This is roughly Louisiana, Mississippi, Alabama, Georgia, South Carolina, North Carolina, Virginia, Tennessee, Texas, Florida, and Arkansas.
Eventually, the method spread to the colonies, and that's how barbecue became popular in the South. 
Hog was always a staple of the Southern diet. During the pre-Civil War years, Southerners ate an average of five pounds of pork for every one pound of cattle! This was because they were cheap to raise with little to no maintenance needed. Farmers could just let them run into the wild to fend for themselves until it was barbecue time. 
Because the pigs were much leaner at the time of slaughter, Southerners used the slow and long cooking of barbecue to tenderize the meat. And since it was easier to share the responsibilities of butchering, cleaning, and cooking with larger crowds, families gathered together, and soon barbecuing became a social affair.
But this does little to explain the different varieties of southern barbecue styles that popped up!
Sauces and accompaniments are key in differentiating between the styles. 
The styles of barbecue are influenced by the immigrants that settled in the area and the ingredients that they brought along. For example, South Carolina has a mustard-based sauce that originated because of the German and French immigrants, reflecting their traditional preferences.
To learn more about different barbecue sauces styles as well as recipes, head over to this article.
When the trend moved westwards into Texas, immigrants who moved to raise cattle started to apply the Carolina technique onto a different kind of meat, i.e., beef rather than pork. Go up to Alabama, and you can even see a whole barbecued chicken.
Isn't it remarkable how the different styles of barbecue came about!?
What are the Different Styles of Southern Barbecue?
No two barbecue styles are exactly alike. The only thing they have in common is that the meat is cooked low and slow.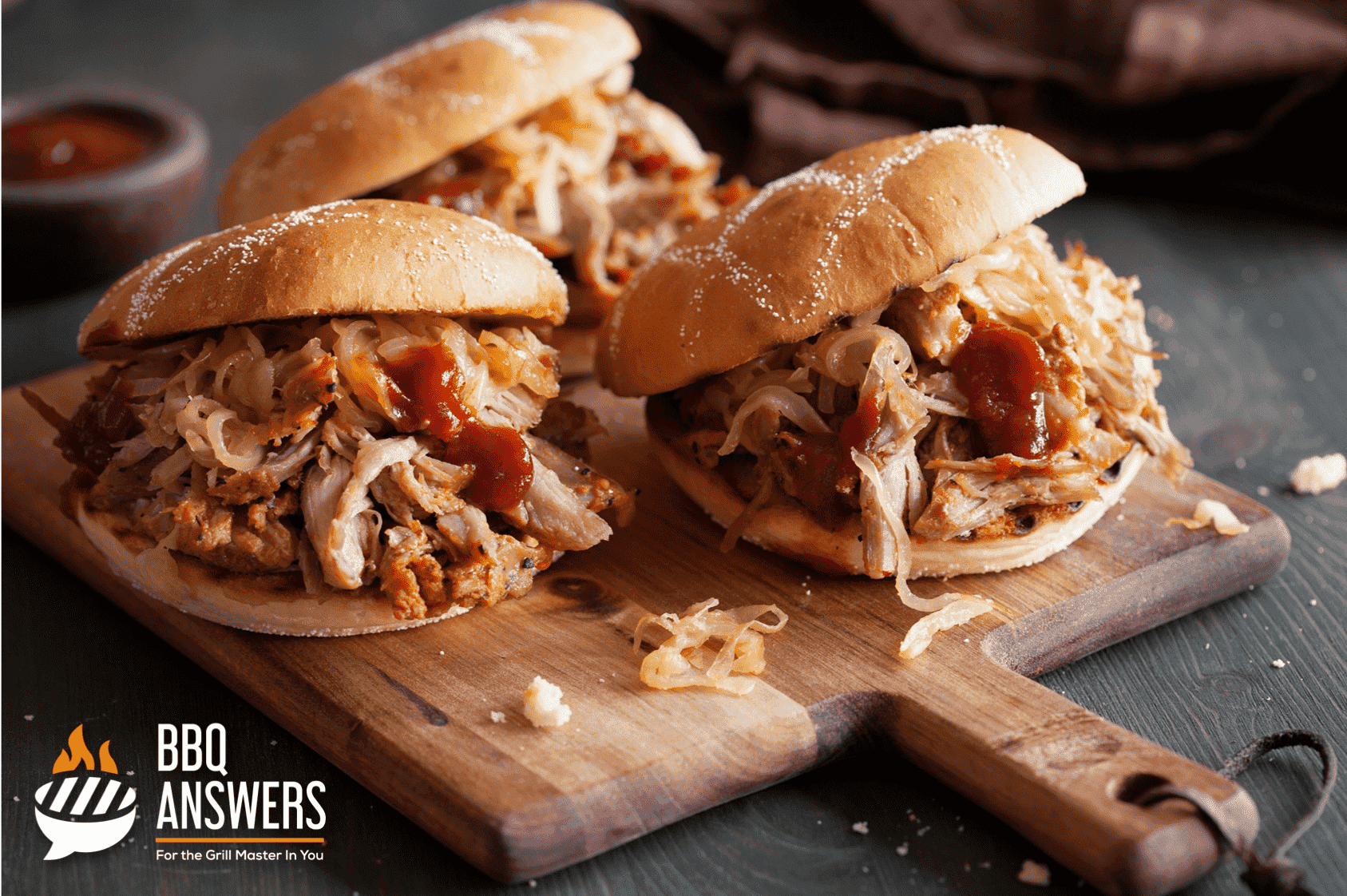 Carolina is probably one of the oldest forms of American barbecue. Carolina style of barbecue is further divided into North and South Carolina.
North Carolina Style Barbecue
In North Carolina, we see two distinct styles, Eastern style, and Lexington style.
To understand the styles better, we need to divide the state of North Carolina into halves. Both use pork as their principal meat, either served pulled, shredded, chopped, or sliced. Both styles use different parts of the meat and various sauces to spice it up.
Eastern Style




The Eastern Style is said to be the original approach to barbecuing. This is because

they utilize the whole hog, cooked in a pit over wood. After the meat is tenderized, it is chopped and served. The skin is also served along with the meat, giving it a savory and enjoyable flavor.
The sauce they use is a simple vinegar-based sauce

(without any tomatoes) spiced up with a little sugar and red pepper,

as a basting juice. It's tangy with hints of sweetness and spiciness.
Coleslaw is served alongside the barbecue. It is made with mayonnaise (or whipped salad dressing). Other popular sides are cornbread and boiled potatoes.
Lexington Style


On the western side, they deploy the Lexington style, aka

Piedmont or Western style.
Here, pork ribs and pork shoulders are barbecued and traditionally served chopped on sandwiches.
The sauce used is a thick tomato-based sauce that is used as a dip. That can vary from tangy and sweet to spicy depending on the ingredients used.
Red Slaw (aka Barbecue Slaw) is an integral part of Lexington style barbecue. It is coleslaw made from cabbage, vinegar, and ketchup, and unlike its eastern counterpart, it does not contain mayonnaise.
South Carolina Style Barbecue
South Carolina is also divided into two distinct styles — the Pee Dee-style and the Midlands-style. South Carolina is known as one of the spiciest southern barbecues.
Pee Dee Style


In Pee Dee style Barbecue,

the whole hog is cooked in an open pit over hardwood coals.
It is mopped with a vinegar-based sauce

like its eastern North Carolina cousin, minus the sugar. It's a spicy mix of vinegar, black pepper, salt, and cayenne.

It is tangy and spicy.
After it is cooked tender, it is served pulled, alongside with bread, coleslaw, and beans.
Midlands Style


In the Midlands style,

the pork shoulder or ham is cooked rather than the whole hog.


The sauce they use with the barbecue is a

signature yellow mustard-based sauce. It is a tangy and sweet sauce.


It is served with sides like rice and hash.
Kansas City Style Barbecue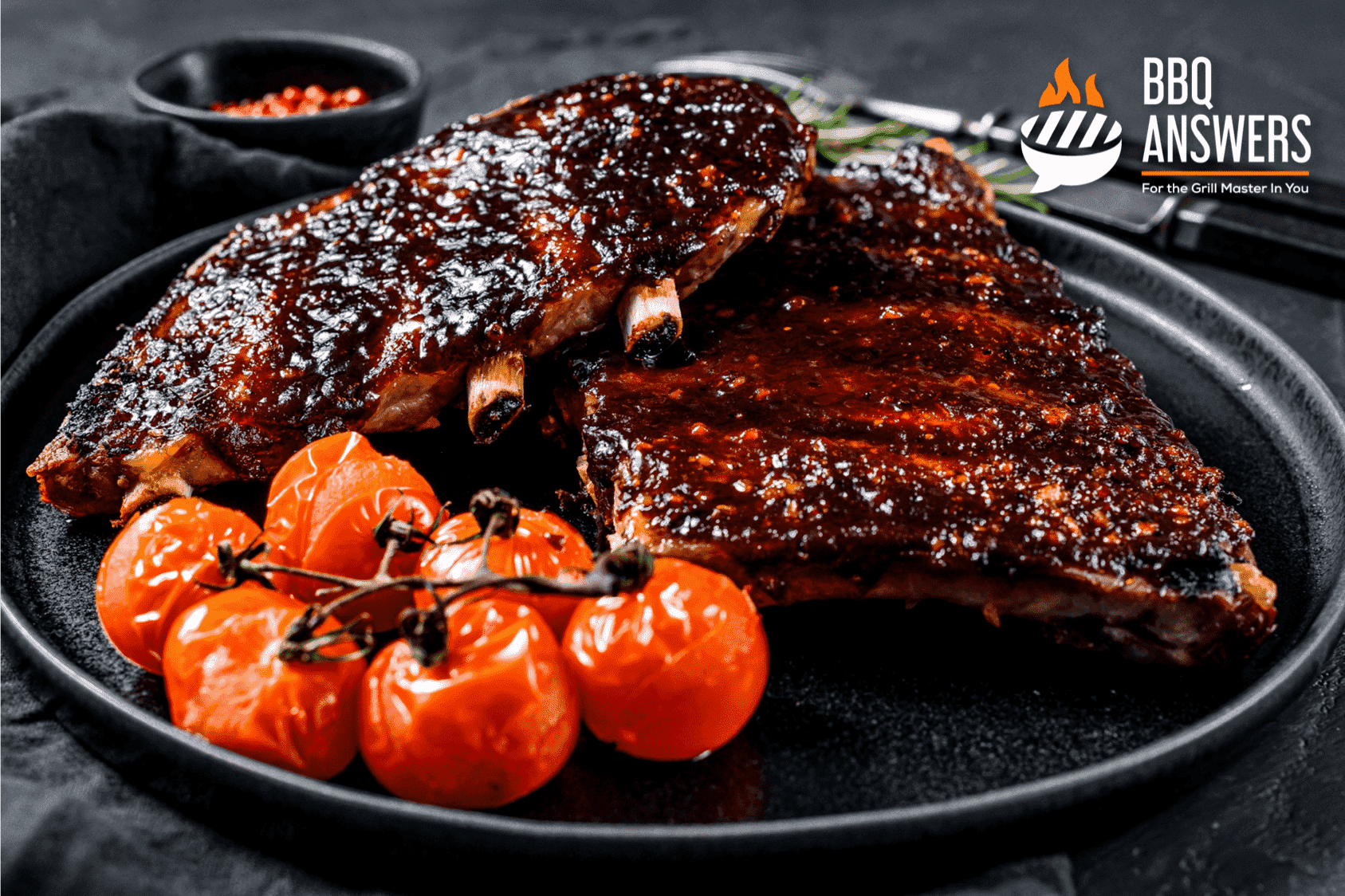 Kansas City-style barbecue is known for the abundant variety in the types of meat served. Though beef and pork are the main kinds, you will see other meats like chicken, turkey, sausage, and so on.
The meats are cooked super low and super slow over hickory wood.
Their emphasis is on the finishing sauce, a thick, sweet ketchup-based sauce made from molasses and other spices that give its distinctive taste.
Kansas is especially famous for its burnt ends, which are charred bits cut from the ends of brisket. Ribs and brisket cuts are popular here as well.
The meat is served with baked beans with bits of meat, french fries, and coleslaw.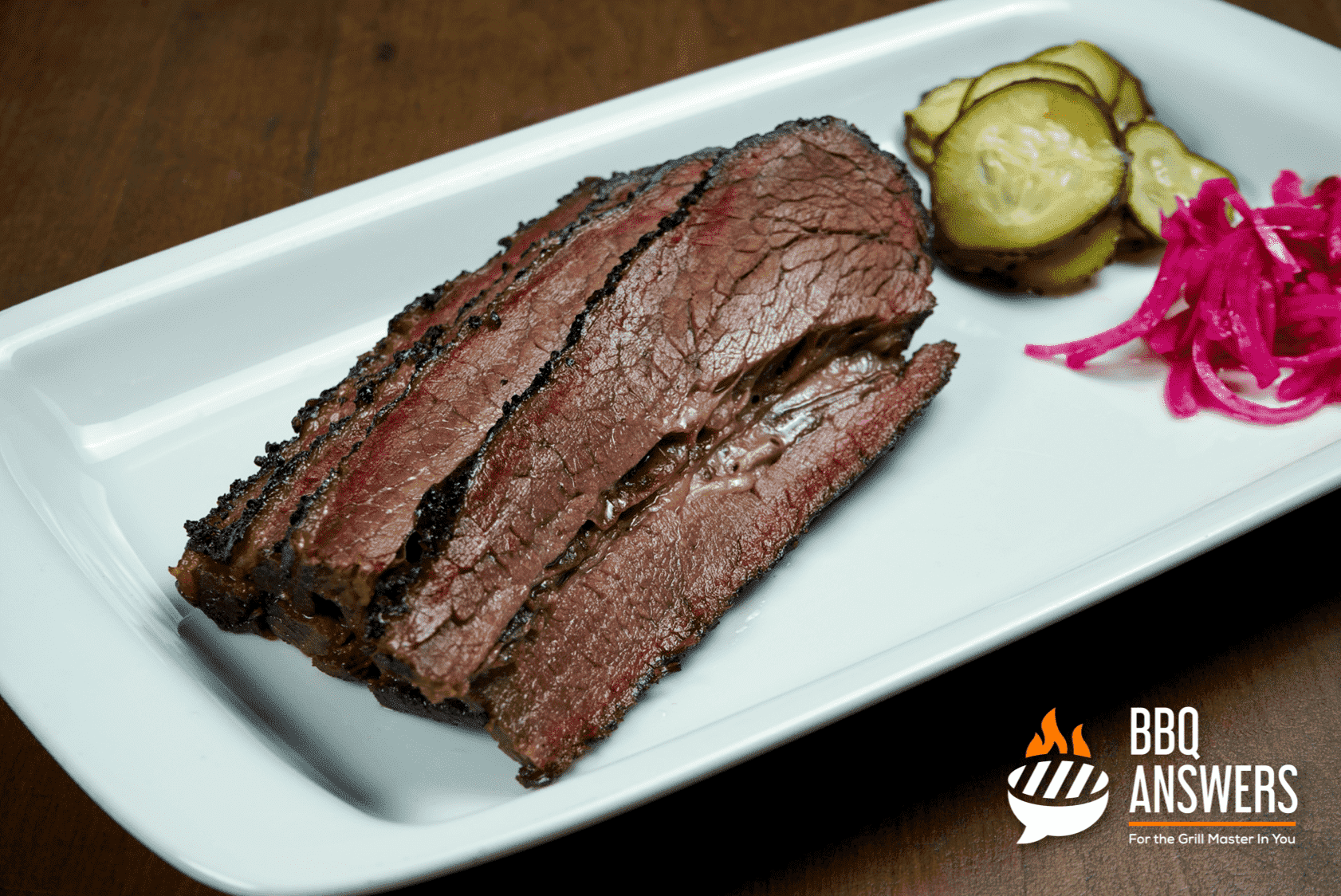 Texas barbecue style is often referred to as the Central-Texas style of barbecuing. But actually, there is a lot of variety in the barbecue styles in the Lone Star State! Texas is a huge state that contains an assortment of cultures, and the barbecue reflects that.
But no matter where you go, beef is the common factor, a contrast to the other southern states, which are pork counties. The most popular cut is the beef brisket.
Woods like oak, hickory, or mesquite are used to smoke the meat.
Central-Texas Style


In Central-Texas style Barbecue, the

meat is dry-rubbed with salt, black pepper, and some other spices.

It is then smoked over indirect heat from

pecan or oak wood. It is slowly cooked for up to 24 hours!
The meat is served as slices

with the accompaniment of white bread and other condiments to help you make a sandwich out of it.

East-Texas Style
The East-Texas style is closer to the traditional southern barbecue, where they use pork, and it is chopped rather than sliced. It comes as a sandwich.
Tender pork ribs are this style's signature.
The sauce is a key component in the East-Texas style barbecue.

Us Texans

use

a thick, slightly sweet tomato-based sauce that is often paired with hot sauce.
Other than the typical southerner sides of coleslaw, beans, and potato salad, you can find popular dishes like greens, fried okra, and mac & cheese. Banana Pudding is a popular dessert, so keep an eye out for it!
South Texas Style
The South Texas style has deep Mexican roots.
Back in the day, ranchers paid Mexican workers with low-quality meat. The workers incorporated these offal meats (parts of the cow like the head, diaphragm, tongue, etc.) into barbecuing.
Barbacoa can be prepared with any meat, but cattle head is most commonly used.

Traditionally, meats such as cow head are uniquely slowly cooked in an underground pit. But with the recent health regulations, this practice is banned, and

ovens or streamers are used instead.
After it is cooked, the meat is served up in tacos.


Other than cow heads, the diaphragms are barbecued and added to fajitas. Tongues were used for burritos and tacos.



West Texas Style
West Texas Style sometimes also called cowboy style, employs a more direct heat cooking. Rather than smoking the meat, like a typical southern barbecue, the barbecue is cooked directly over hot coals. Alongside beef, a wide array of meat, like mutton and goat meat, is used in this style.


Instead of getting a smoky flavor from the wood like in traditional southern barbecue, the

meat gets its flavor from the fat dripping on the hot coal.


This style is becoming less common today with the rise in popular Central Texas barbecue style because it is costly to manage. You need a huge feeder pit for the fire and another pit for the food, along with lots of wood.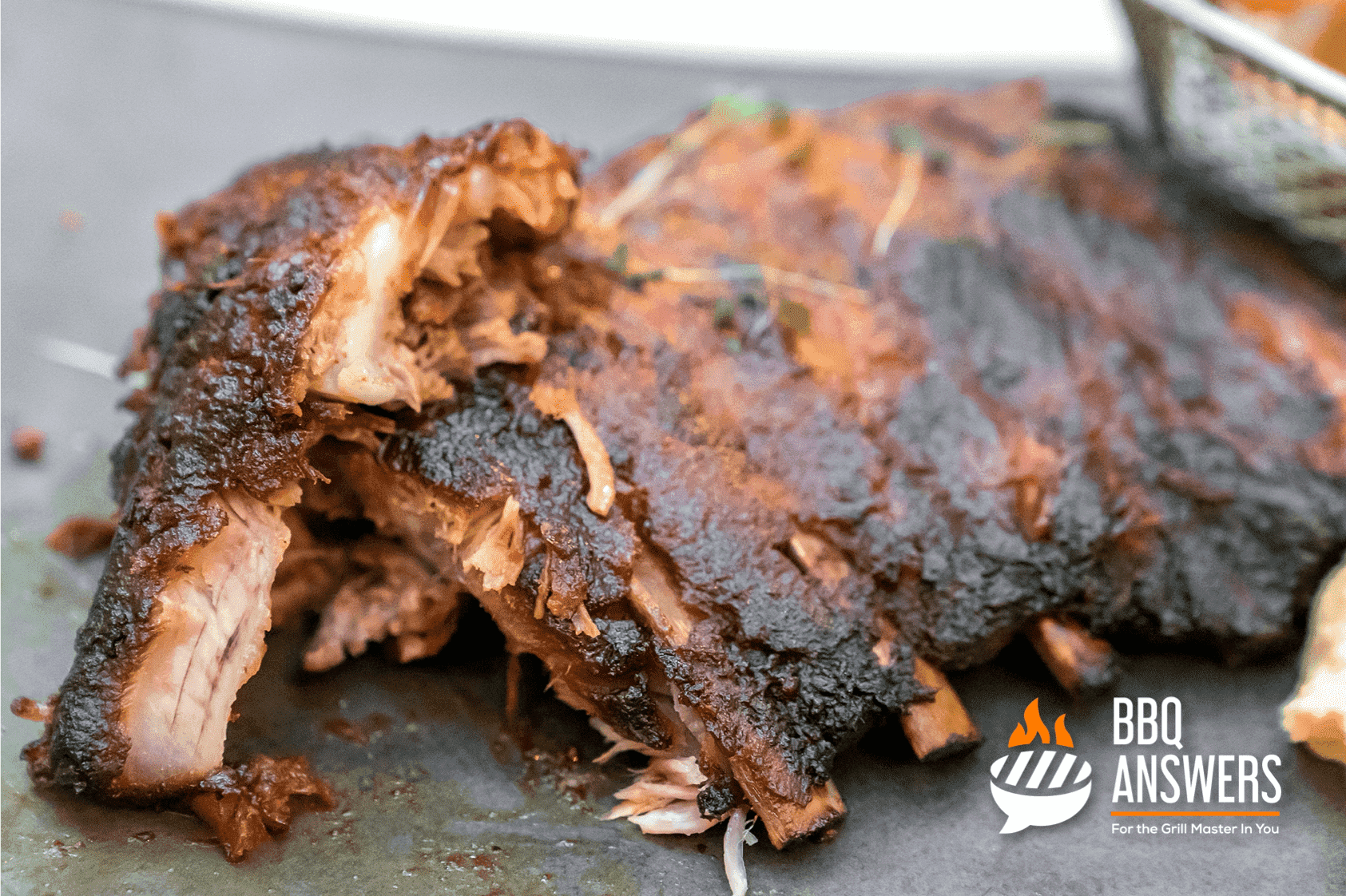 Move to Memphis, and you're in pork county!
The meat of choice here is pork, and it comes in the form of ribs and pulled-pork sandwiches.
The meat is traditionally prepared with dry rub before smoking. The dry rub is made with a combination of ingredients like garlic, cumin,  salt, black pepper, chili pepper, among other things. 
The meat is cooked over hickory wood until it reaches that 'falling-off-the-bones' tenderness.
Dry ribs are one of Memphis' distinctive dishes. If a sauce is used, it often is a thin, slightly sweet tomato- and vinegar-based sauce.
The highlight of Memphis style barbecue isn't the sauce or seasoning, but the quality of meat. The barbecued meat is served as pulled pork or as a rack of ribs.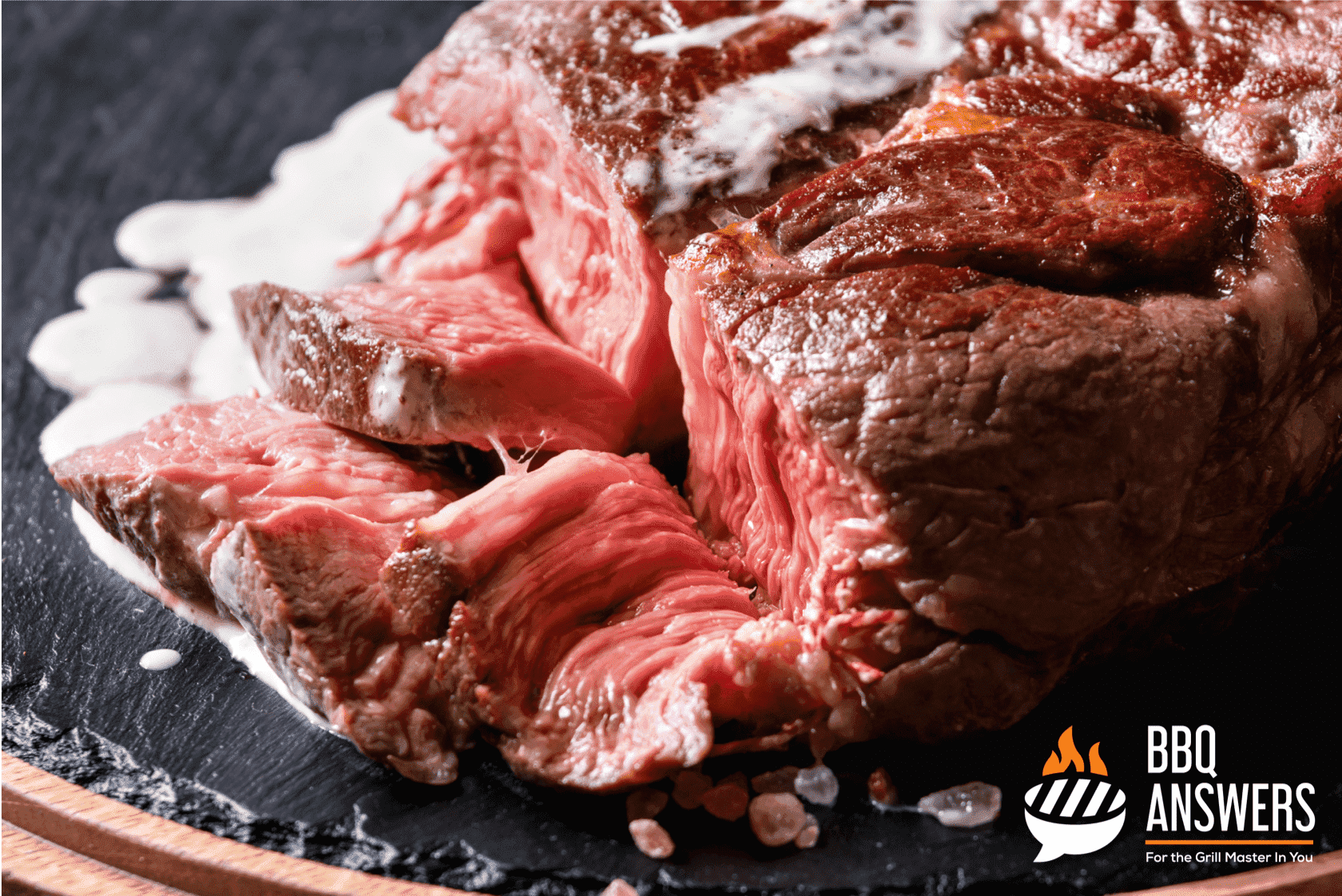 Alabama Style Barbecue focuses on meats like pork, ham, and chicken. They usually use ribs, shoulders, or pork butt.
The meats are slowly smoked over hickory wood. 
The meat is served chopped, pulled, or sliced on a sandwich bun with coleslaw and dill pickle.
But the real star of the show is the white sauce that is used. It is a mayonnaise-based and vinegar-based sauce. The chicken is barbecued whole and glazed with this white sauce before it is chowed down.
But other than the whole barbecued chicken, you can enjoy the pulled pork sandwiches or the rib rolls that are drizzled with the same sauce.
Southern Sides Served at a Barbecue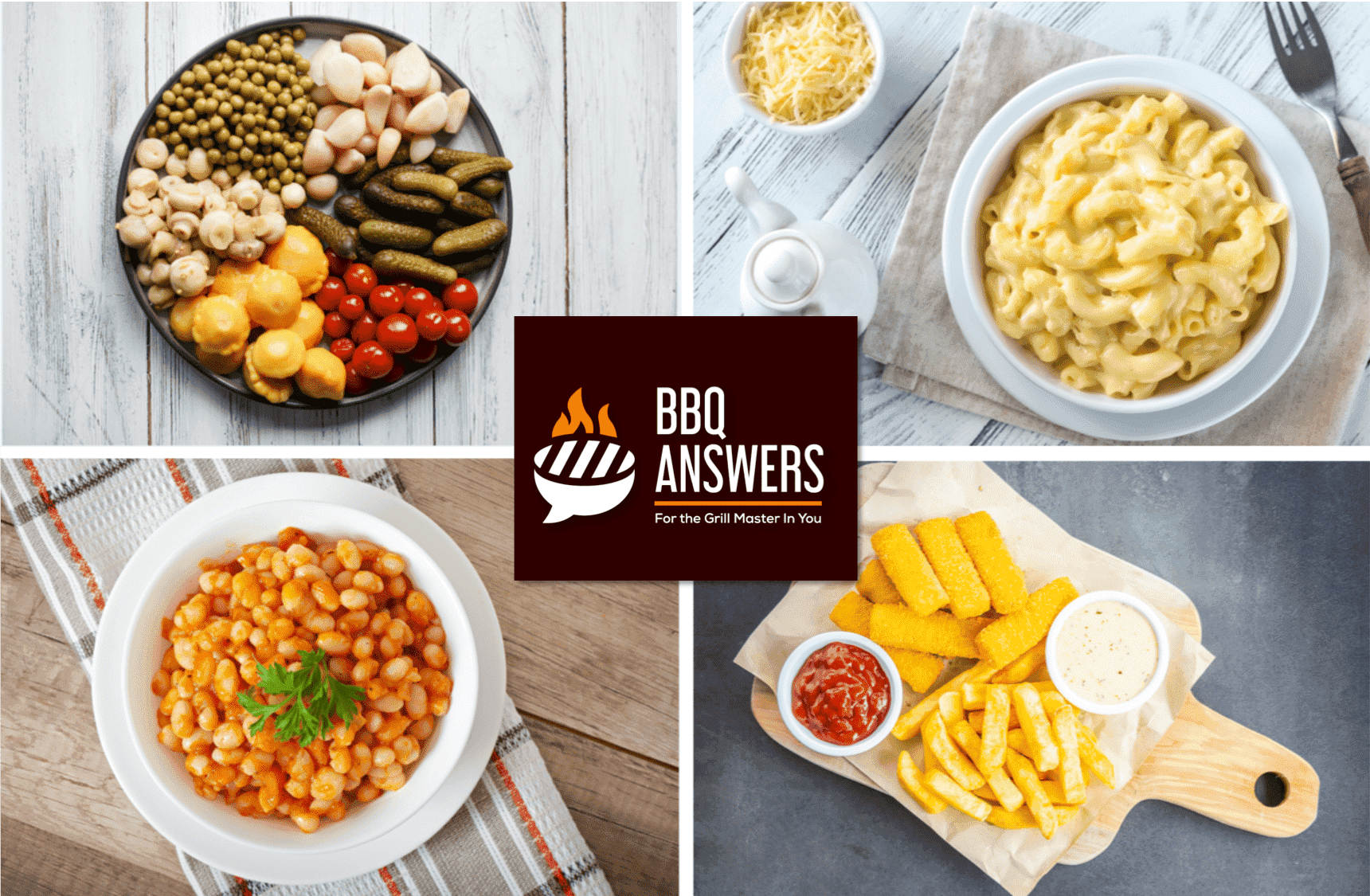 As much as we'd want to overstuff ourselves with the meat coming off the 'cue, we need some sides to enjoy alongside the meat!
Some popular side dishes served at a Southern Barbecue are:
Baked beans

Coleslaw

Cornbread

Mac and Cheese

Potato salad,
Pickles

Red Slaw

Hushpuppies

Collard Greens

Fries
Which Southern Barbecue Style Should I Try First?
So, we piqued your palate, but you're not sure about which one to try first? 
There are many styles of barbecue in the American South and even more places which claim to be the 'Barbecue Capital of the World!' 
Your best bet for your first barbecue would be to try either Kansas, Memphis, or Lexington style barbecue.
Now I know many of you may disagree with me because barbecue lovers have a patriotic love and pride about the barbecue in their region. But let me tell you what's special about these three styles:
Kansas City claims to be the "Barbecue Capital of the World," with 100 BBQ joints in its metro area. There's no denying the fact the city's traditional method of low-and-slow cooking with syrupy molasses, and a tomato-based sauce, is a signature dish all over the world! What's more, is that the Kansas barbecue sauce is also world-famous!
Memphis has the highest ratio of barbecue restaurants in the nation! With 142 barbecue restaurants within city limits, you can find delicious pulled pork or dry rub at any corner.
Lexington also flaunts itself as "The Barbecue Capital of the World," with more than one BBQ restaurant per 1,000 residents! The small city holds its famous annual 'Lexington Barbecue Festival' and draws more than 200,000 every year!
Read this article if you want to learn more about the Barbecue Capitals of the world.
Conclusion
Going from history to varieties, I hope this post helped you understand the different Southern barbecue styles in the United States!
Even if you disagree with my recommendations, I'm sure you'll agree that the recommended styles of barbecue can do what barbecue does best — bringing people together over food!
From all the styles we discussed, which one are you most excited about trying next?
To learn more about barbecue, Subscribe to BBQanswers.com for more!