What is BBQ Grill Mold? Causes and Remedies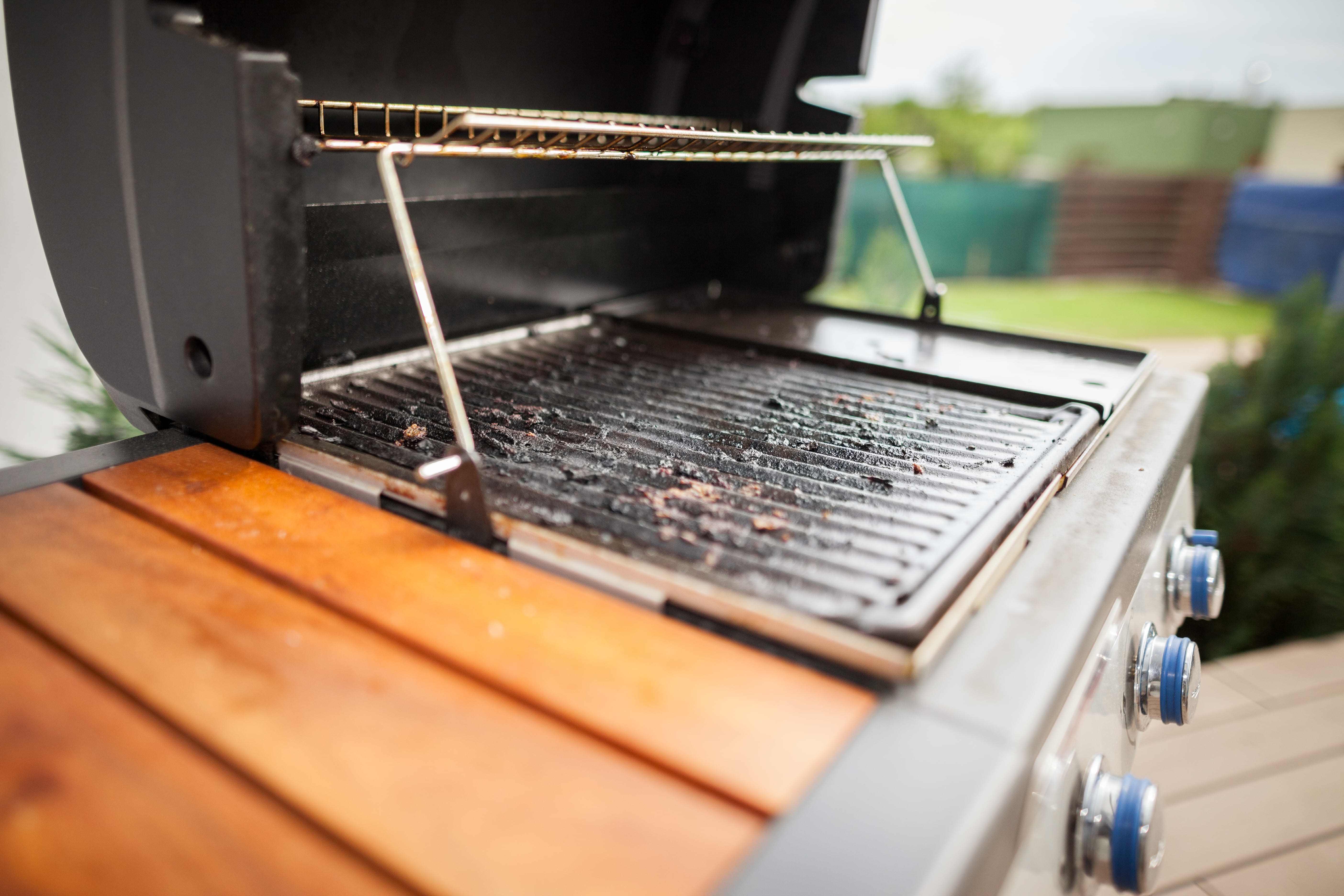 Nothing ruins the mood of a cookout quicker than a moldy grill. You've just cracked open your grill after months and are salivating at the thought of some great barbecue. Only to be greeted by an unsanitary grill.
However, there is no need to fret. Moldy grills are a common occurrence if you have not been grilling often. 
This article will highlight the causes of grill mold, its remedies, ways to prevent its growth and answer other mold-related questions.
Mold grows in moist and damp environments. On grills, mold grows when the grill is kept shut and unused for extended periods. Placing the lid on your grill cuts off air circulation providing the perfect breeding conditions for mold. 
Importance of Regular Grill Cleaning
Cleaning your grill may seem like a chore, so here's some motivation as to why you should clean your grill regularly:
Clean grills face a lower risk of mold growth.

A dirty grill is a sore sight and doesn't reflect well upon you and your family.

Cleaning the leftover grease prevents the safety risk of grill flare-ups.

Preventing grill flare-ups also helps you avoid burning your food.

Regular grill cleaning prevents rusting and corrosion, thereby increasing its lifespan and reducing maintenance costs. If you already got rust on your grill, here are

the reasons and remedies for grill rust

. 

A clean grill gives you better control over the flavor of the food. The burnt remains of leftover sauces, grease, and marinade from the previous meals only throws-off the flavor you're currently trying to achieve. 

Cleaning your grill regularly deters critters and rodents from making a winter-home inside your grill. This, in turn, reduces the chances of disease and infections spreading to you and your loved ones.

The leftover grease will have a reduced risk of turning carcinogenic due to continuous heat. This ensures that you do not contaminate your food.
How to Clean a Moldy Grill?
Getting mold on your grill is never something that you plan for. So it is natural for you not to know how to clean it. And why would you need to remember such details? You're subscribed to BBQanswers.com, aren't you? 
Here are the steps:
Step 1: Wear a facemask before cleaning off the mold. This is because inhaling the airborne mold spores may cause you to fall sick.
Step 2: Rid your grill of every clean porous material like ceramic, briquettes, grill tiles, or lava rock. This is so that you can avoid cross-contamination.
Step 3: Fire up your grill and make sure that the heat is as high as possible. You will need a lot of fuel in this step, so if you have any contaminated charcoal lumps, be sure to use all of them.
Step 4: After the grill has cooled down, scrape off every last piece of grime that you can reach. Using one of our recommended wire brushes or pressure washers will give you the best results.
Step 5: Once you have scrubbed every nook and cranny of your grill clean, use warm, soapy water to wash off the residue and oil. 
Step 6: Rinse the soap off your grill/smoker.
Step 7: Fire up your grill one last time to burn off any microbial residue left behind. Voila! Your grill is ready for the cookout.
Looking For a Deep Dive on Cleaning Your BBQ Grill?
This article gives you a crash course into all the best ways of cleaning all grill components of every type of grill material.
Points to Consider When Cleaning Grill Mold
Do not use corrosive substances like chlorine. These can damage your grill and be harmful for consumption if not washed off sufficiently.

Ensure that you have not stored any dry materials below your heat diffuser shields before you start washing them with water. 

If your heat diffusers are worn, you may want to get yourself new ones.

This article will help you decide which one is best for you

.

Before scrubbing or burning the mold, ensure that your children and other sensitive members of your friends and family are away from the area. This is because the mold spores may cause health problems to anyone without a mask.

If you are using a gas grill, be sure to

follow the gas bottle safety tips listed in this article

.
How to Make a Homemade Grill Cleaner

?
If you are concerned that the soap used while cleaning may get into your food, you may want to make your own homemade detergent. You can do this with common household items. Here's how you can make and use your own grill cleaner:
Make a 1:1 mixture of water and white vinegar.

Pour this mixture into an empty cleaning spray bottle and shake well to mix. Check out these

recommended cleaning spray bottles

if you don't have one.

Spray the mixture onto the surface that needs to be cleaned.

Scrub and rinse off with water.
Note: 
If you don't have one of our recommended cleaning brushes, you can always use a crushed ball of aluminum foil. A ball made from half a meter of foil is usually sufficient.
How to Prevent Grill Mold

?
To prevent grill mold, you must always wash your grill thoroughly after use. Since this is already explained above, I will not repeat myself.
Before stowing the grill away, be sure to dry it. This can be done using a clean cloth or heating the grill for 15 minutes and allowing it to come down to room temperature.
After this, store the cooker in an open, dry place. Ensure that all the vents are left open so that there is no moisture build-up in your grill.
How to Position Your Grill Lids For Storage?
Using a grill lid is essential to protect the grill's interiors from dust and dirt. Besides, except for kettle grills, the grill lids are not removable for most BBQ grills. 
The trick is to use a wedge to prevent the grill lid from completely closing. This opening will aerate the grill and prevent any moisture from building up. This will prevent molding and rusting on your grill.
The wedge can be made of any material that is softer than the grill itself. Materials like wood, plastic, and cloth work well to prevent the grill lid from closing.
Related Questions
What Temperatures Must I Hit to Kill Grill Mold? 
Research suggests that mold cannot survive above 60°C (140°F). Therefore cranking the heat on your grill for 15 minutes should be more than enough to completely eradicate mold.
What Happens If You Use a Moldy Grill? 
While most molds are harmless, some molds may be harmful to your health. This article details how different kinds of mold can affect us.
In summary, if you hate mold, just keep things clean, dry, and ventilated! Happy grilling!