Does My Barbecue Comply with Local Fire Safety Regulations?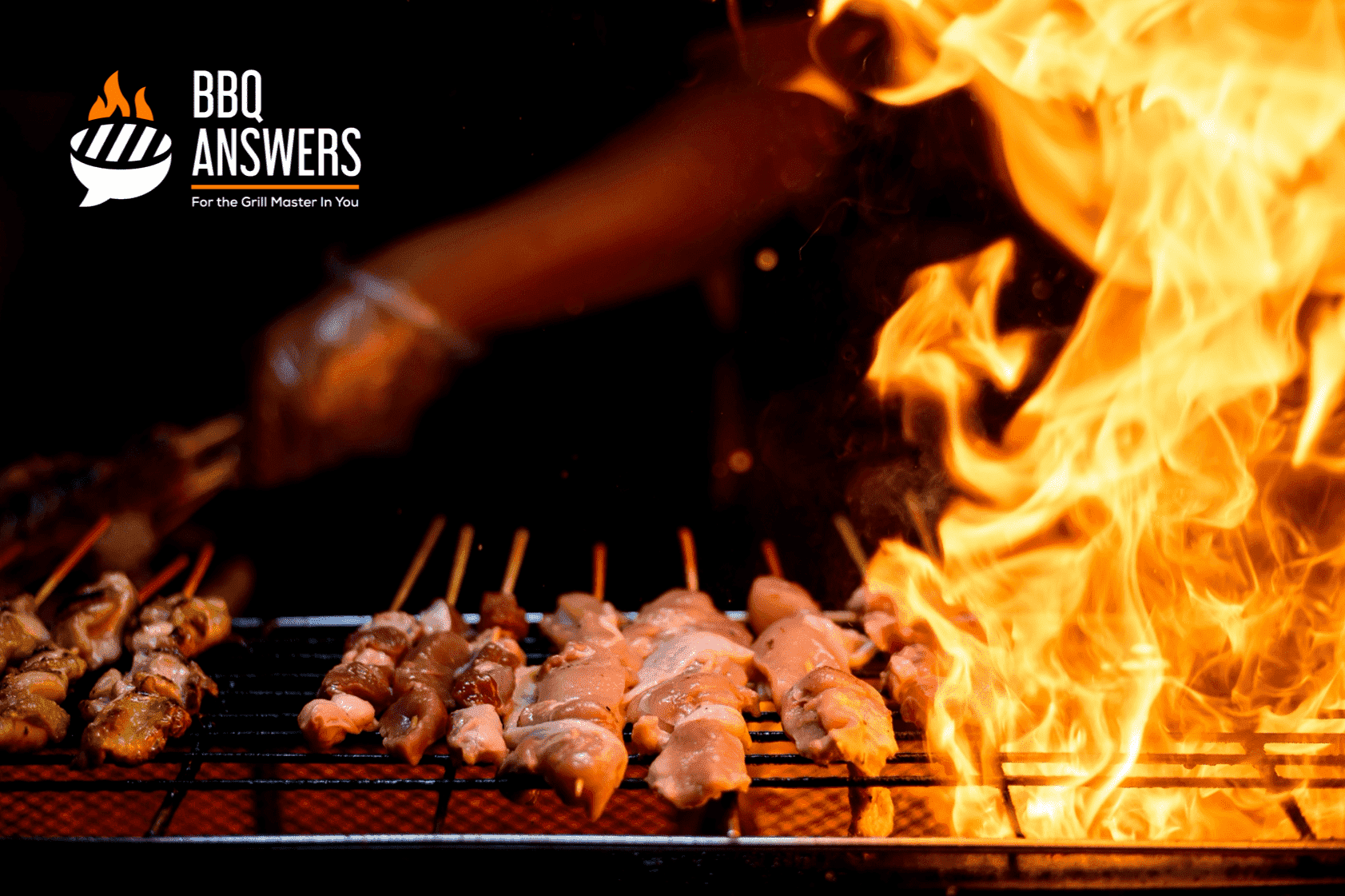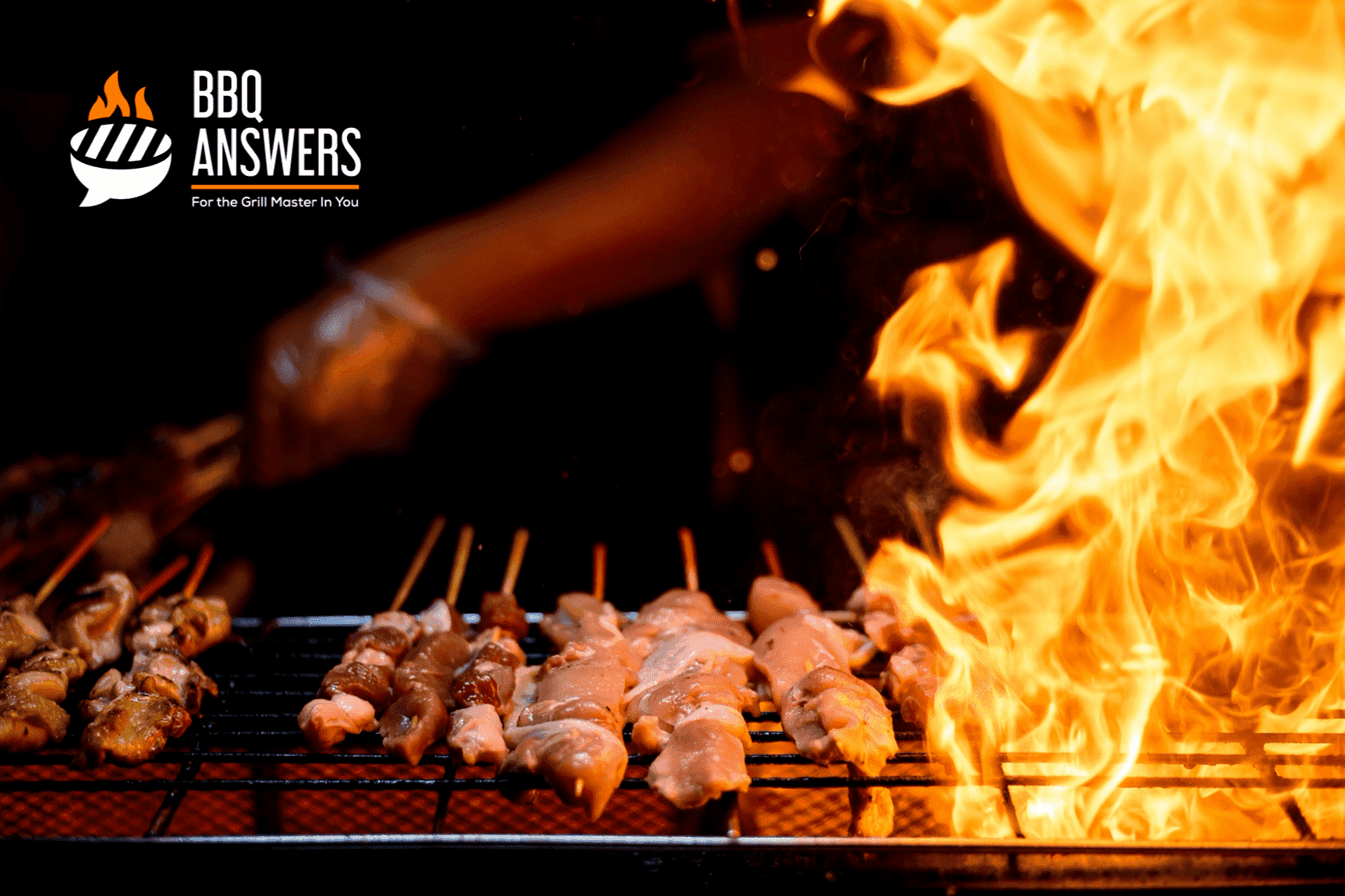 When all you want to do is barbecue, going through the legal gibberish of Fire Safety laws is the last thing on your mind! 
This post explains, in simple English, whether your barbecue party is fire compliant, some tips to keep you safe, and a few alternatives to fire grills.
Is a Barbecue Considered an Open Fire?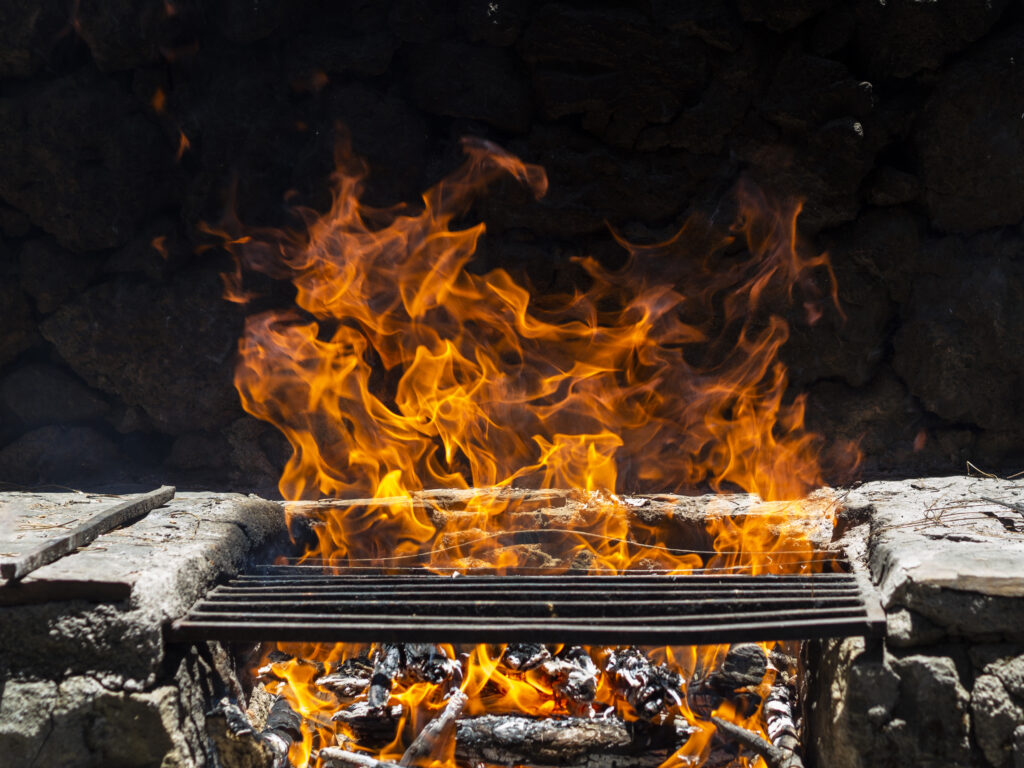 If you are barbecuing with a gas grill or a big bonfire, yes, your barbecue is considered an open flame. If you are using a charcoal or an electric grill, it is not considered as an open flame. However, associated barbecuing activities must still comply with local fire safety laws.
It's important to note that while using charcoal or electric grill, it is still possible to be in violation of the fire code. I discuss these regulations in the following sections with tips on how to avoid these problems and practice safe barbecuing.
But first, I want to answer the question that everyone asks after hearing the above answer.
Why is a Gas Grill Considered an Open Fire When a Charcoal Grill Isn't?

Once Charcoal Grills are ready for use, they don't have leaping flames. That's one of the reasons why they are safer than gas grills. However, there's a confusion because of the fact that even a Charcoal Grill begins with a flame. So why is it that only Gas Grills are not allowed? 
One may imagine that this is a conspiracy by the charcoal grill lobby, but the reality is much less dramatic.
Gas grills are primarily more dangerous because they employ the use of a propane tank that is prone to leakages that can cause fires and explosions. This may result in damages over a bigger area as compared to a charcoal fire. 
Charcoal fires, while dangerous, can cause damage in a comparatively smaller area under reasonable circumstances. Fire departments usually don't permit people to have a propane gas tank larger than 2.5 pounds water-capacity (approximately one litre) within 10 feet of combustible construction and/or exits and stairwells.
When Can You Use a Gas Grill or Charcoal Burner in your Balcony?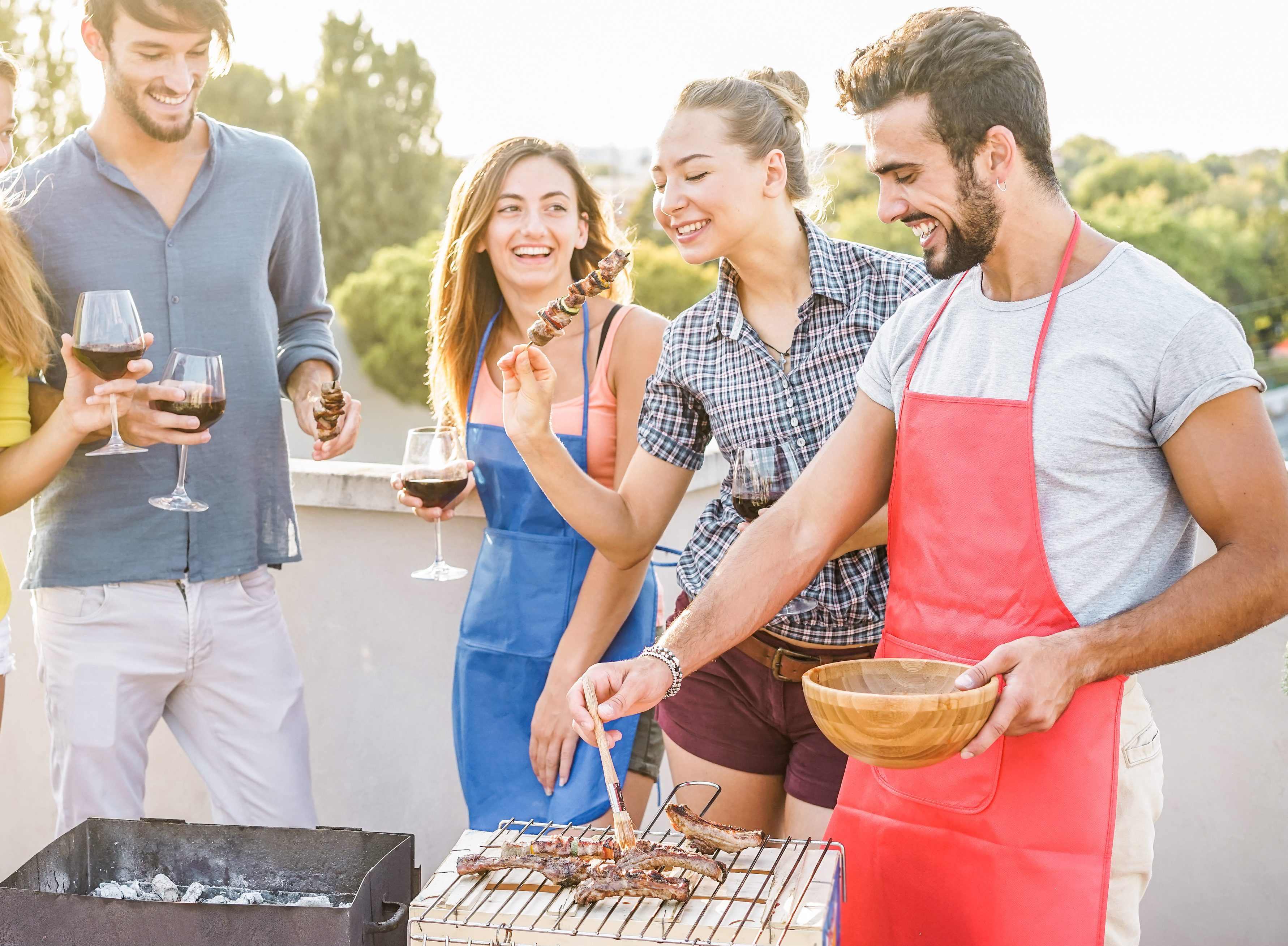 Depending on local laws of your district/county, Gas Grills or charcoal burners may be allowed for isolated houses, balconies, and decks that are protected by an automatic sprinkler system. However, please check the section on Local Fire regulations to be sure of the rules in your area.
Is Your BBQ in Violation of Fire Safety Regulations?
Your BBQ can be in violation of fire safety for many reasons. A few common reasons you could be in violation are:
If You are Barbecuing With a Big Campfire
If you're barbecuing with a campfire that is not enclosed in an outdoor fireplace, barbeque grill, or pit, you must ensure that your campfire is less than 3 feet wide and 2 feet high. The fire also should not be conducted within 25 feet of a structure made of combustible material. 
If You Are Open Burning Your Charcoal
If you are burning charcoal, ensure that you are igniting the charcoal in a chamber at least 10 feet away from a structure made of combustible material. A chamber is regarded as enclosed if only the apertures/ ducts/ flues necessary to provide air for combustion or permit the escape of exhaust gas are open during the time of combustion.
It is also essential to use a small amount of combustible material to get the fire started. If you use a lot of combustible material, it can be considered as open burning, i.e., when the products of combustion are emitted directly into the ambient air without filtering.
If Your Barbecue is a Nuisance To your Neighbours
Any recreational fire or open flame cooking can be considered a "Nuisance Fire," even if it is done as per the Fire Code. As soon as a barbecue fire is reported, a Firefighting team is dispatched to make a decision or recommendation based on their findings. Reasons like smoke coming into a neighbor's open window, safety concerns, etc. are considered as valid reasons.
If you comply with these guidelines, most counties do not require you to get a permit. To be sure that you are complying with the local regulations, please see the links in the following section. 
Where Can I Find Local Fire Regulations?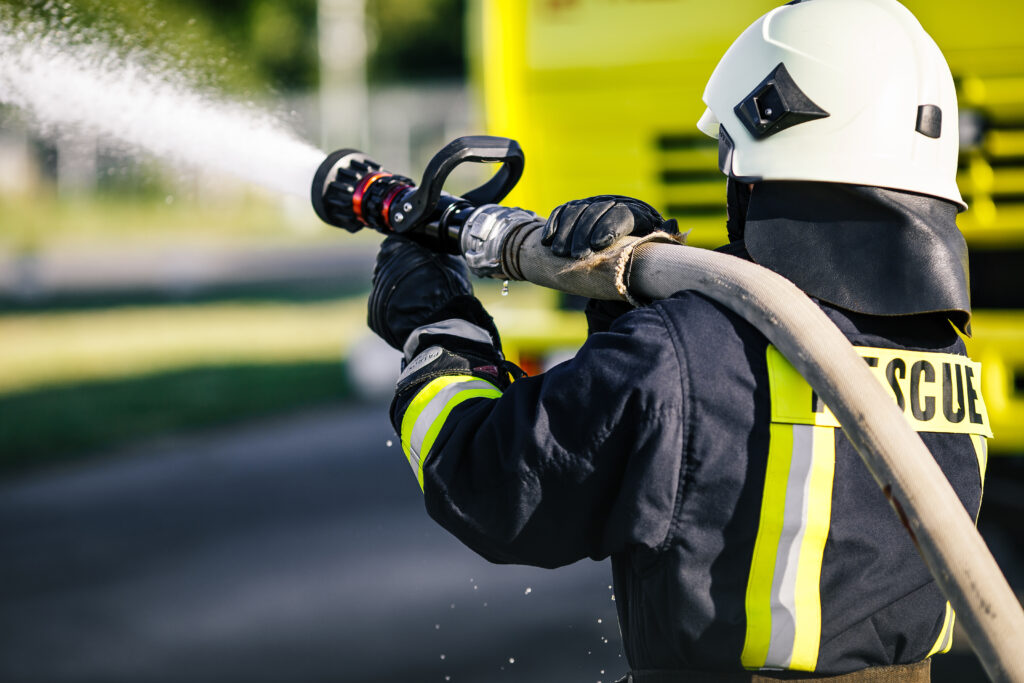 Now you know the fundamental fire safety rules about barbecuing. However, the most reliable source will always be your local Fire Authority/Department. Depending on where you live, your community also may have its own rules that you may have to comply with.
Here are some websites where you can find reliable information about fire codes in your district/county:
For the USA:
United States Fire Administration
For Australia:
For the UK:
UK Fire and Rescue Services by Region
For Toronto:
What are the Fire Safety Tips for Grilling?
Grill Placement Tips for Fire Safety
Place your grill at

least 25 feet away from your home, or any other structures or buildings.

Make sure your grill is

not located near any low hanging items

like trees or decorations that could catch on fire.

Check for the stability of your grill before lighting it by leaning on it from each of the four sides. Adjust if necessary.

Ensure that you set up your grill at a location that is

sheltered from strong wind or rains.

Also,

ensure that little children don't go near the grill unsupervised.

If your city district/county permits

grilling from your balcony, ensure that you have a sprinkler system installed.
Make sure to use your grill in an open or well-ventilated space. Charcoal grills emit carbon monoxide, which could be fatal in closed areas.
Charcoal Grill Fire Safety Tips
Avoid starter fluids

as they could cause flash fires.

After grilling,

allow charcoals to cool completely.

Soak them in water before storing or disposing of them in a metal container to prevent reignition.
Gas Grill Fire Safety Tips
Before using your grill, open the grill hood

to ensure that there is no trapped gas inside your grill.

Ensure that you are connecting the regulators and hoses snugly. If a tight fit isn't established, be sure to resolve that before moving on to the next step.
Before using your grill, look for visual cracks on the pipe/hose.

This is a sign that it's time to replace your gas pipe/hose.

Before you open the gas supply valve, check your grill for gas leaks

. To check for a gas leak, apply a soap and water mix onto the pipe/hose and valve joints, open the gas supply valve fully and look for bubbles. If you see bubbles, you have a leakage. Turn the gas off immediately and replace the part or call a professional to fix the leak.

If the gas is not coming through when you open the gas supply valve,

check for blockages that could be caused by dirt, grease, or bugs. 
When turning off the grill, turn off the propane valve first,

followed by the burner. This keeps you safe by allowing any residual gas trapped in the lines to burn off.

Once you finish grilling,

allow your grill to cool down completely before covering it.

This prevents warping damage to your grill and cools the grill down faster, which reduces the chance of someone burning themselves.

Don't overfill your gas tanks. Filing your gas tank to 80% capacity is optimal.
Personal Fire Protection Tips
Keep a

fire extinguisher/ fire blanket

handy and make sure that you have

access to a garden hose

in case of an emergency.

Get rid of fat and grease to build up.

A hot grill can ignite fat and grease and start a fire. Make sure all hoses, connections, and traps are free of grease.

When barbecuing,

use grilling tools like tongs and long barbecue lighters

to keep your hands as far away from the heat and flames as possible. 

Use heat-resistant gloves or mitts when barbecuing.
Don't wear long sleeves or loose clothing. It could catch on fire.
Wear an apron

to protect yourself from any embers, grease splashes, and food stains.

Don't leave the grill unattended for as long as it is hot. Especially when you have kids around.
Grill Storage Tips
Store your equipment

away from the reach of children
Store your gas cylinders in a well-ventilated space. Don't store them inside the house.
Never place propane cylinders near any doorways, exits, or stairwells.

Some cities

prohibit the transportation of gas tanks via the elevator.
What Are The Alternatives to Barbecuing With Fire?
What do you do if your district/county community does not permit the use of a fire grill? Just a few years ago, this would've been a nightmare for a barbecue lover, however, with the newest cooking technologies on the market, the barbecue party must go on!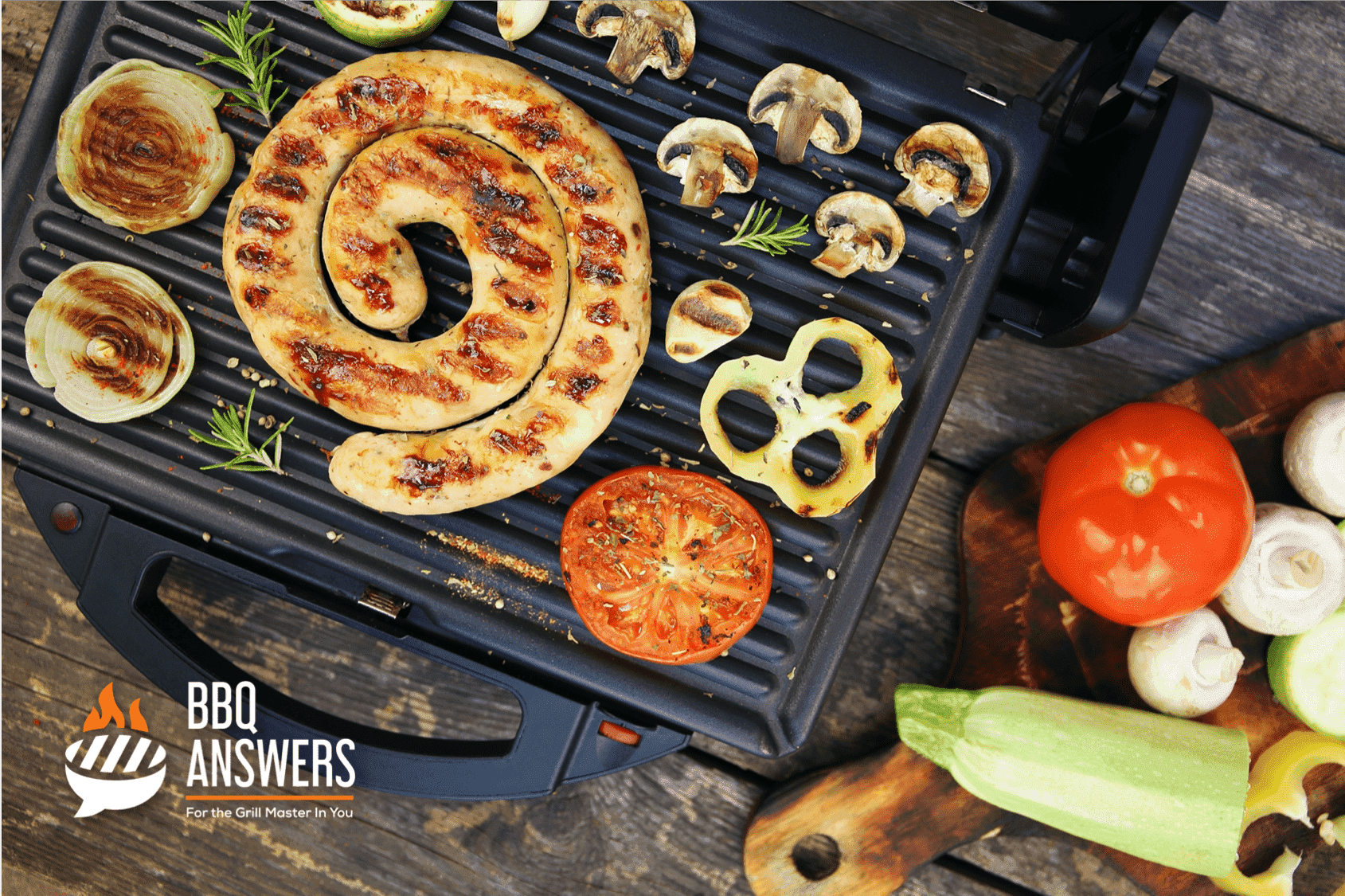 Electric Grills use a coil as the heating element. The heat from the Electric Grills is more than capable of producing grill-marks on the meat, but the downside is that your meat will not have that smoky flavor of the wood. Even if you use artificial flavoring, it's just not as satisfying as the real deal.
I don't usually recommend electric coil grills because the flavor is just not the same. However, if you live in the city and want to avoid the hassles of local fire regulations at all costs, this is your best bet.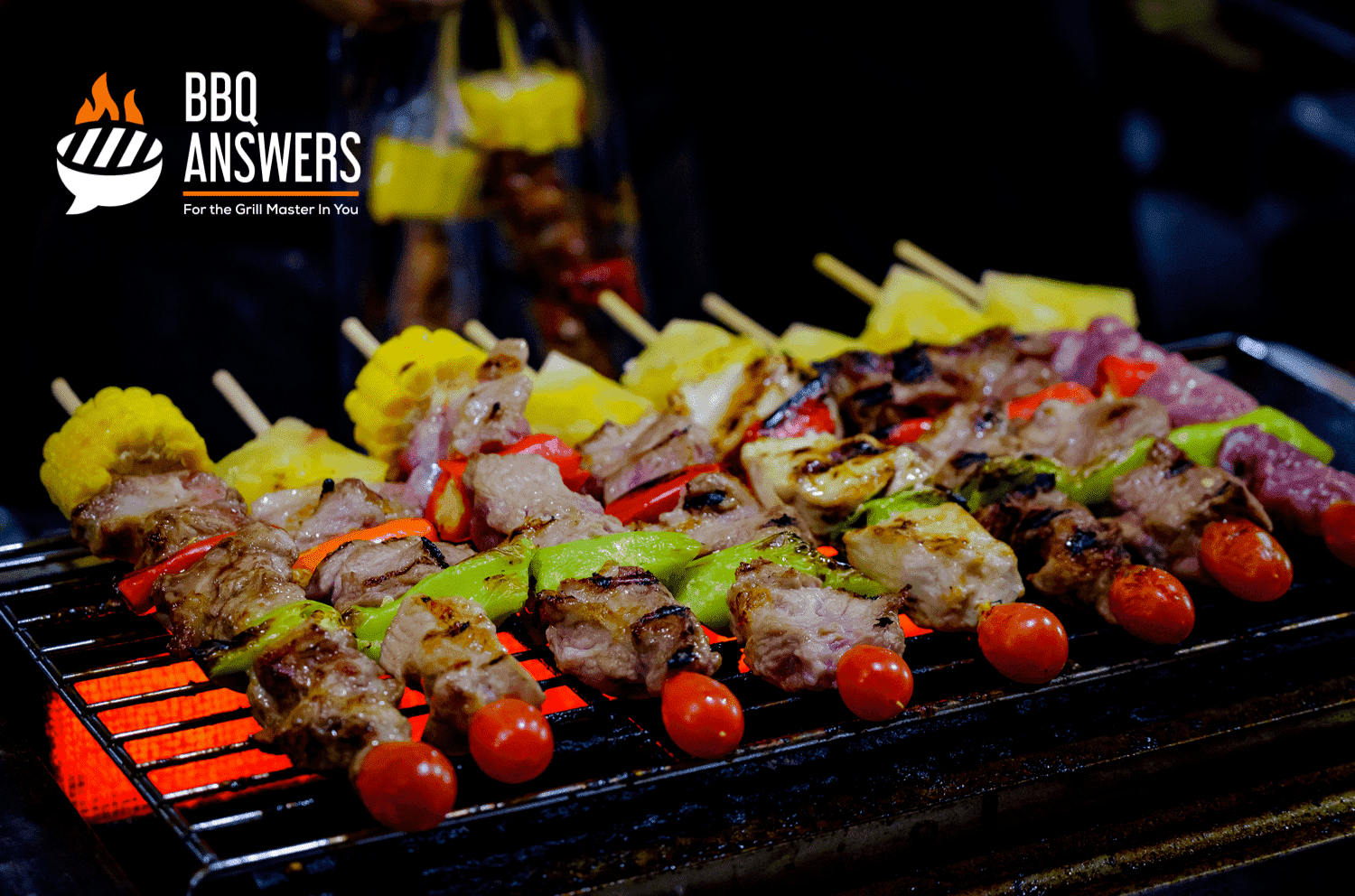 For many people, infrared is a mysterious technology. But every one of us has experienced infrared heating when standing under a bright sun. Infrared Grills utilize the same radiant heat energy to heat up your food. 
Infrared grills heat up much faster and hotter than traditional grills that use convection for cooking the meat. This is because infrared grills heat the meat, not the air. Let me explain: All food is surrounded by a layer of air and water molecules. The hot air generated by traditional grills can't penetrate this layer without disturbing it, so your meat gets dry with the hot air as it cooks. Infrared energy doesn't disturb the moisture layer, so food retains a lot more of its own natural juices, remaining tender and juicy.
However, most infrared burners have an optional gas burner. Needless to say that if you use these tanks, your gas tank will be subject to the same laws mentioned in the previous points above.
Summary
There you have it! Now you know how to have a safe barbecue.
If you want more useful barbecue tips, techniques, recipes, please subscribe to BBQanswers.com.