Charcoal Vs. Electric Grills: Comparing the Classic & Modern Grills
Be it summer, winter, or spring, nothing beats a good old grilling. The plethora of grilling options can be confusing. This is why we are comparing grill types to help you make the perfect choice for your needs. 
In this article, we're going to compare two very different grills – charcoal and electric grills. Charcoal grills are the classic BBQ grills that are the flavorful favorite of BBQ enthusiasts. In contrast, electric grills are modern machines of convenience that make BBQ more convenient than ever!
Let's have a closer look at the two types of grills.
Introducing Charcoal and Electric Grills 
Let's first get a brief overview of both grill types.
What are Charcoal Grills?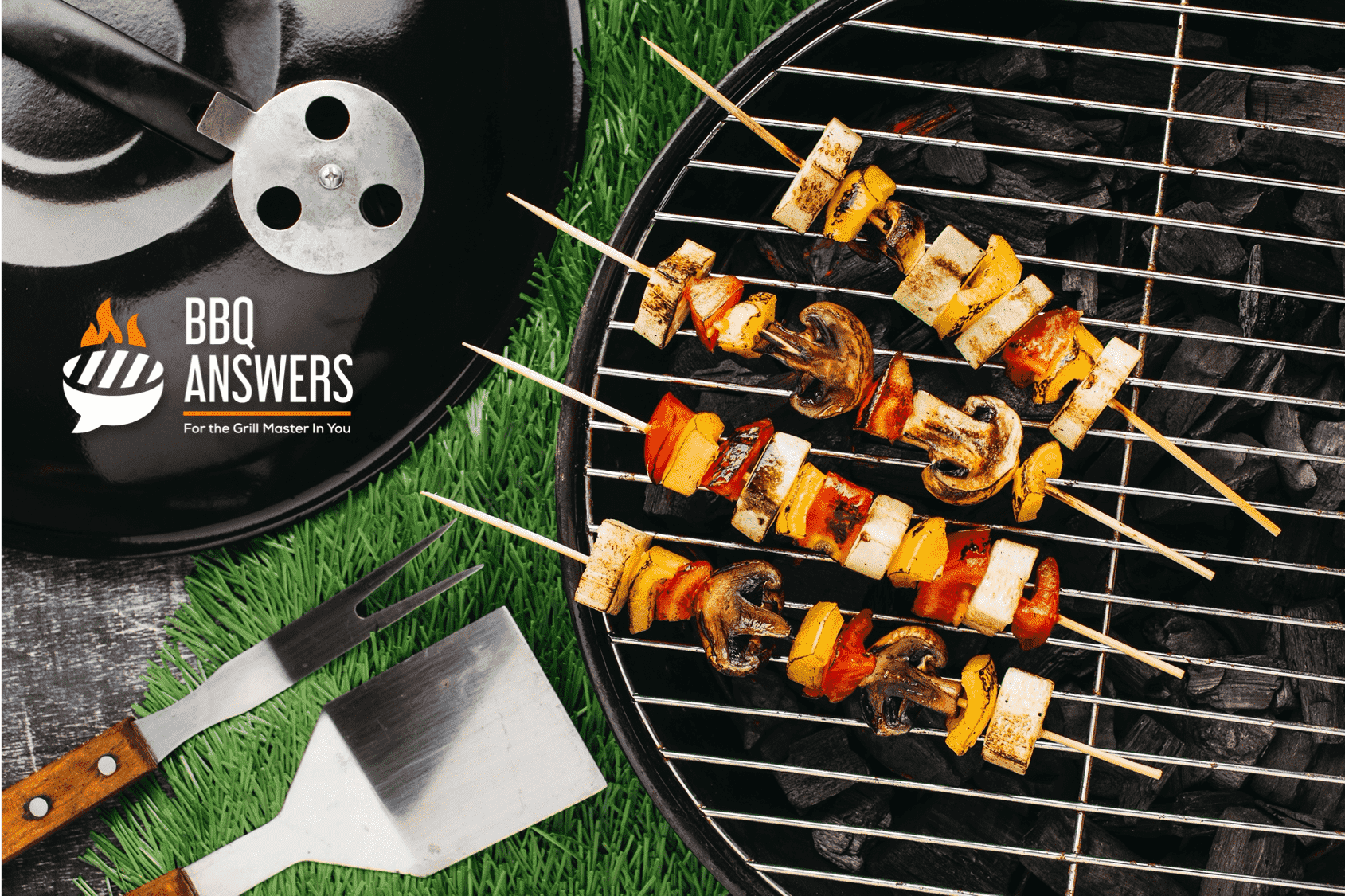 A charcoal grill operates on charcoal fuel loaded into the grill base or kettle – just under the grate. When the charcoal has ignited, it will turn into embers that emit heat up toward the top vent. The temperature is controlled by adjusting the vents to allow more or less oxygen into the charcoal grill.
Although cooking with charcoal can be challenging, it produces a unique chargrilled flavor that's almost impossible to beat. Charcoal can be found in two forms; charcoal briquettes and charcoal lumps. To this day, people argue about which is better! 
Charcoal Grills like kettle, kamado, and pellet grills are the choice of barbecue enthusiasts.
What are Electric Grills?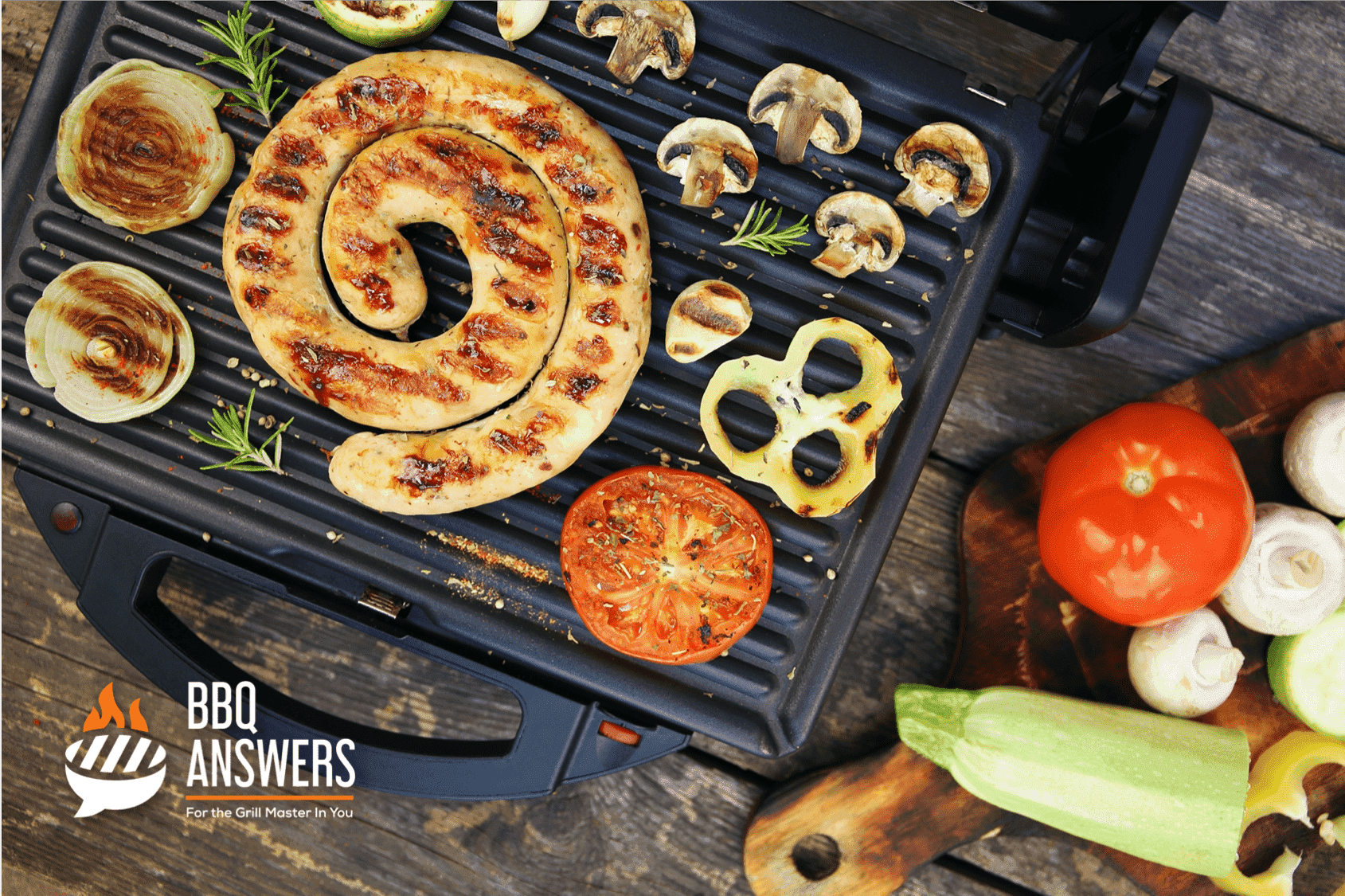 If your local fire safety regulations do not permit charcoal or gas grills, electric grills can be an excellent alternative.
These grills have an electric heating element that transforms electrical energy to heat. Electric grills can be of two types: 
Clamshell Contact Design –

which uses a griddle-like surface to transfer heat through conduction, and 

Open Grill Design –

which uses radiant heat to cook the food that is placed on a regular grill grate. 

 
Electric BBQgrills is the king of convenience. You can purchase electric grills of many sizes, applications (indoor and outdoor grills), and features. However, it would be wise not to expect the authentic BBQ flavor that charcoal and gas grills provide.
Which is Better? Charcoal or Electric Grills?
Let's face it – everyone has favorites – and sometimes rightly so. But that shouldn't let groupthink sway your decision. 
Nobody (except Jesus) knows your needs as well as you do, and you should ask yourself the following questions to bring them to the forefront:
Is flavor significant for me?

Do I want to sacrifice taste for convenience?

How much time do I want to spend grilling?

Is it important for me to have easy cleaning?

What's my budget?
Once you have the answers to these questions, it's time to examine the differences and pick the grill that's right for you!
Grill Size
Both Charcoal and Electric Grills are available in various sizes. You will have more variety in the grill size you want, depending on which grill you choose. Charcoal grills generally have a larger cooking area, whereas electric grills generally have a smaller cooking area. 
Also, for the same grilling area, Electric grills are much compared to charcoal grills. This is important if you have limited space to place and/or store your grill.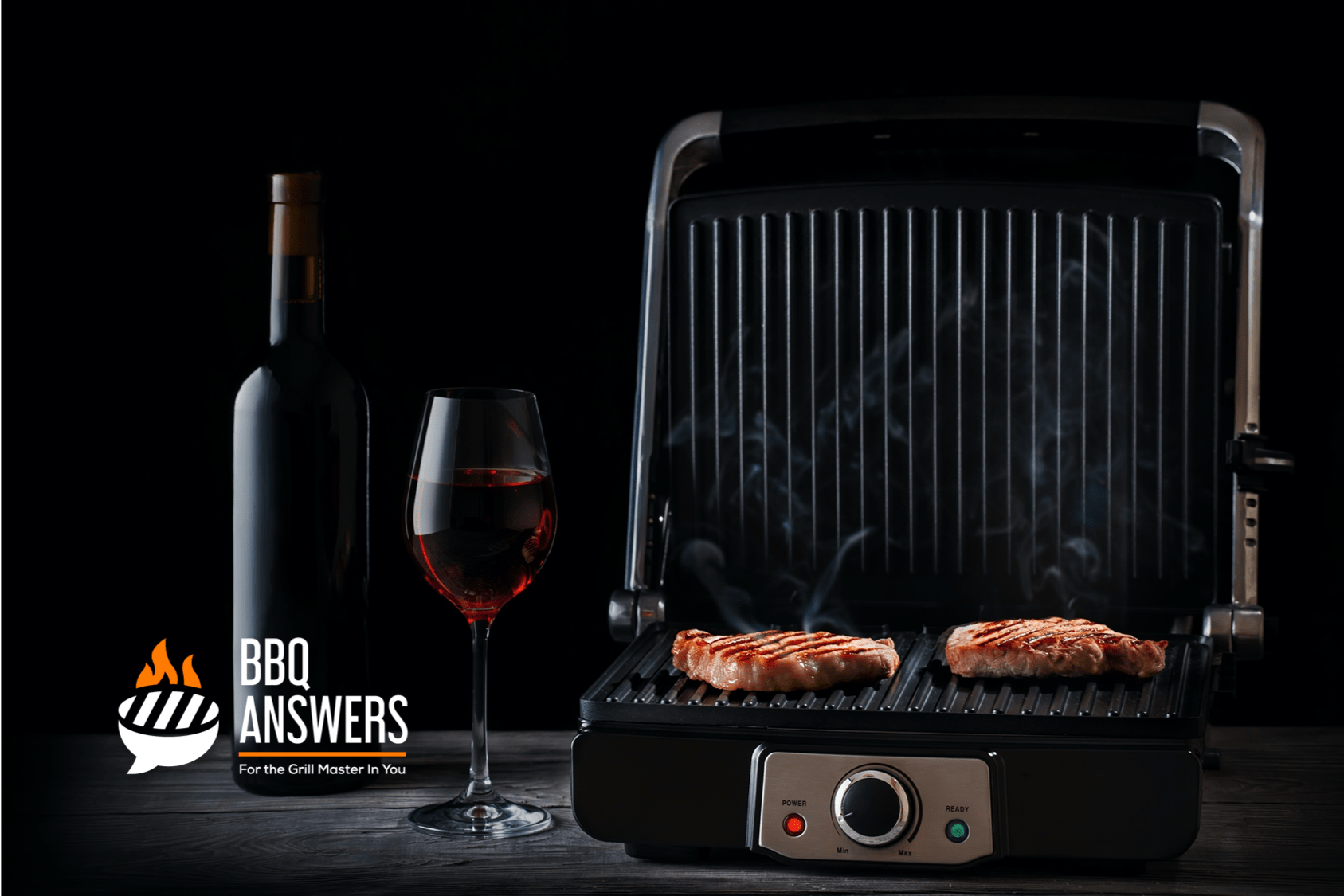 If convenience is high on your priorities, electric grills will give just what you need. There is no need for additional prep and waiting around for the fire to light up. All you need is a power outlet, and you're good to go. The best part about electric grills is that they can be used indoors. This is perfect for those living in apartment buildings with strict rules. With electric grills, you don't even have to worry about flare-ups or residual ash!
Charcoal grills are not convenient to use, and grilling with them may be daunting for newcomers. Safely lighting the charcoal, controlling the airflow, and managing the cooking zones and times takes a while to master. The cleaning process also isn't as easy as electric grills. However, despite all these hassles, the next point makes charcoal grills an exciting option.
Heating Capacity
Being able to reach higher temperatures is crucial if you want to achieve a beautiful sear on your meat.
Charcoal can produce high temperatures to help you achieve perfect searing. Charcoal grills can take around 20-30 minutes to heat up, but once heated up, it maintains a high temperature for a long time. 
Electric grills heat up quicker, but most cannot reach high temperatures required for searing the meat. However, electric grills have recently begun using innovative technologies that use radiant heat to heat the meat to higher temperatures.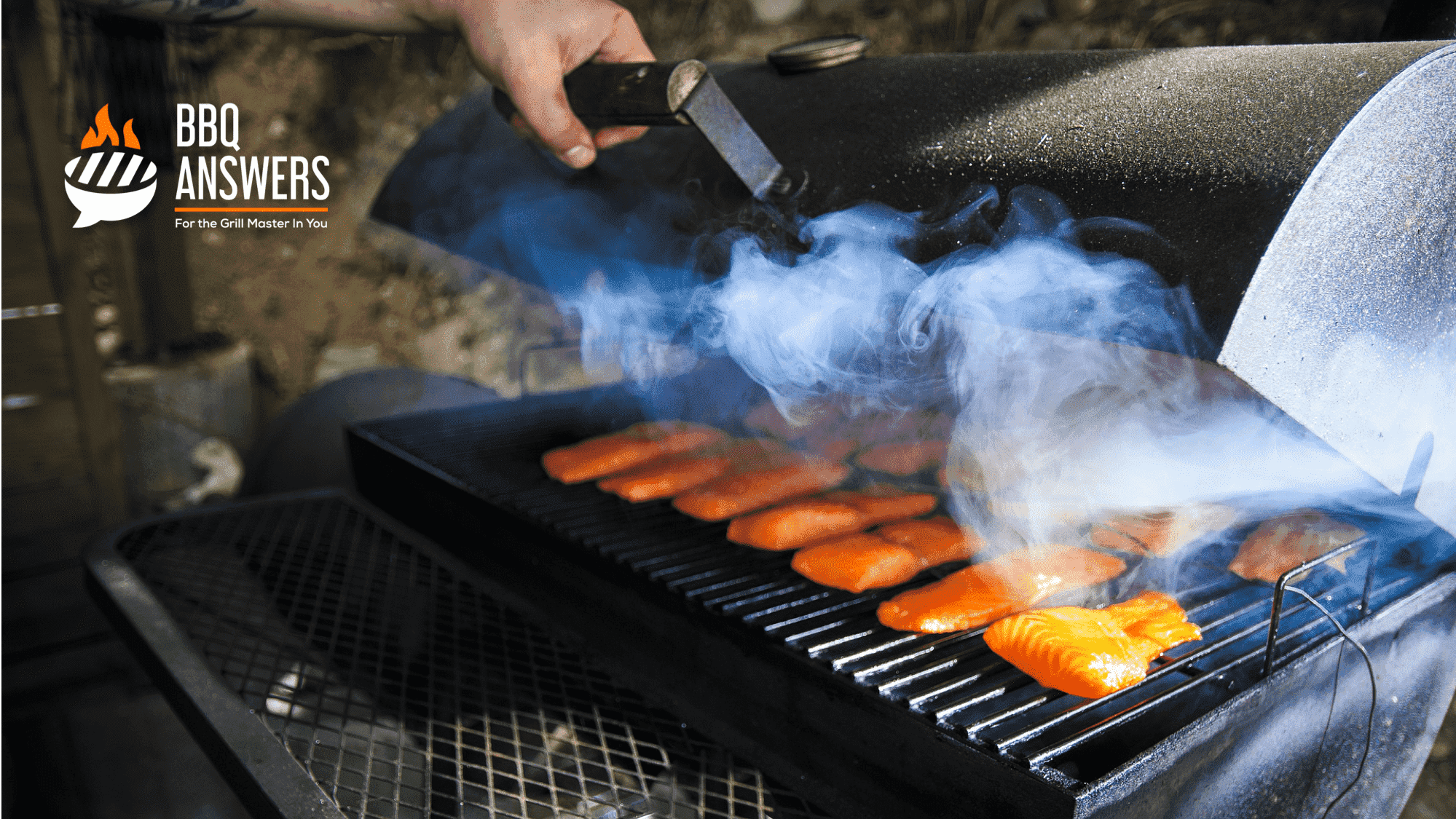 Authentic tasting barbecue has three types of flavor:
Charcoal flavor:

produced by charcoal

Woody Flavor:

produced by burning your

BBQ wood of choice

Smoky Flavor:

produced by vaporizing food and fat drippings
Charcoal grills, being the kings of flavor, have all three. The charcoal smoke, smoking wood use, and the smoke from the vaporized fat and food juices drippings produce a distinct flavor. When done right, this produces the best tasting grilled food. 
Electric grills struggle to achieve an authentic Barbecue flavor. This is because electric grills don't use charcoal, nor can you burn wood on them, and most electric grills do not burn hot enough to produce the smoky flavor either. However, the latest open grill designs that use radiant heat can produce a smoky flavor since they reach higher temperatures.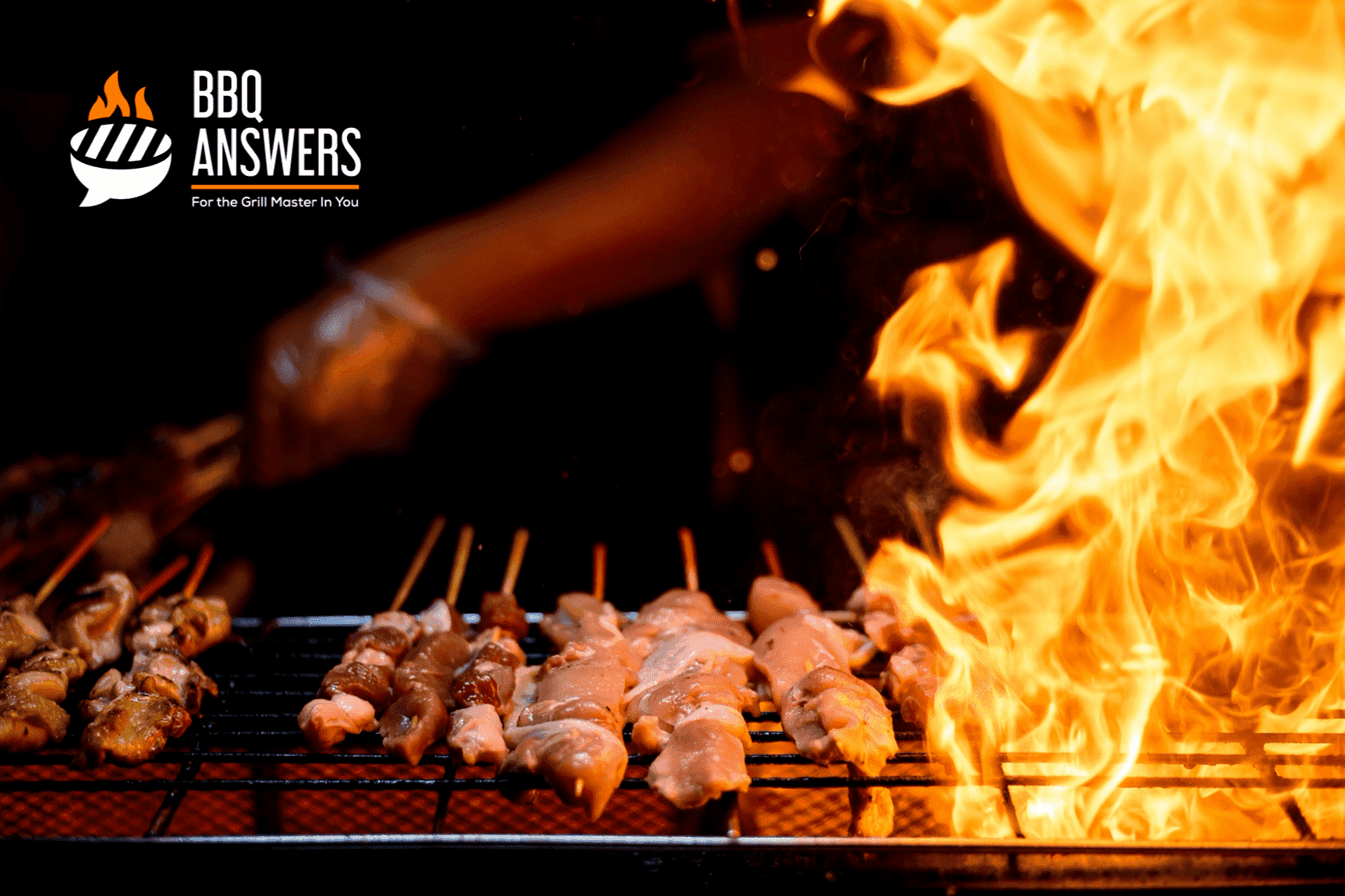 Electric grills are indisputably the safest grills to work with. Compliance with local fire laws is never a problem with electric grills because of the absence of smoke and fire. Flare-ups are also unlikely with these grills, which makes them perfect for indoor use. However, electric grills are not waterproof. So keep them away from leakages and don't put any water on them as this could short circuit the device and cause a safety hazard. 
Working with charcoal grills takes some time to master. Charcoal grills require you to light and manage the fire, which could be dangerous if you don't use the right tools and techniques for the job. Charcoal also produces carbon monoxide, which makes it unsuitable for indoor grilling.
Maintenance Required
The maintenance cost for both electric and charcoal grills depends on how much you use them. However, charcoal grills almost always require less maintenance because they have fewer parts that could stop working. They also have sturdier builds, which makes them less susceptible to wear and tear. Other than replacing the grill grates when they start falling apart, charcoal grills don't need any repair for about six to seven years.
Electric grills can be durable as long as they don't have too many advanced features and sensors. Buying a simple electric grill reduces the chances of failure. Good brands will offer extended warranty periods but beware of dropping water on your grill. Most warranties do not cover electrical damage due to water. With regular cleaning and proper maintenance, you expect your electric grill to last for two to three years.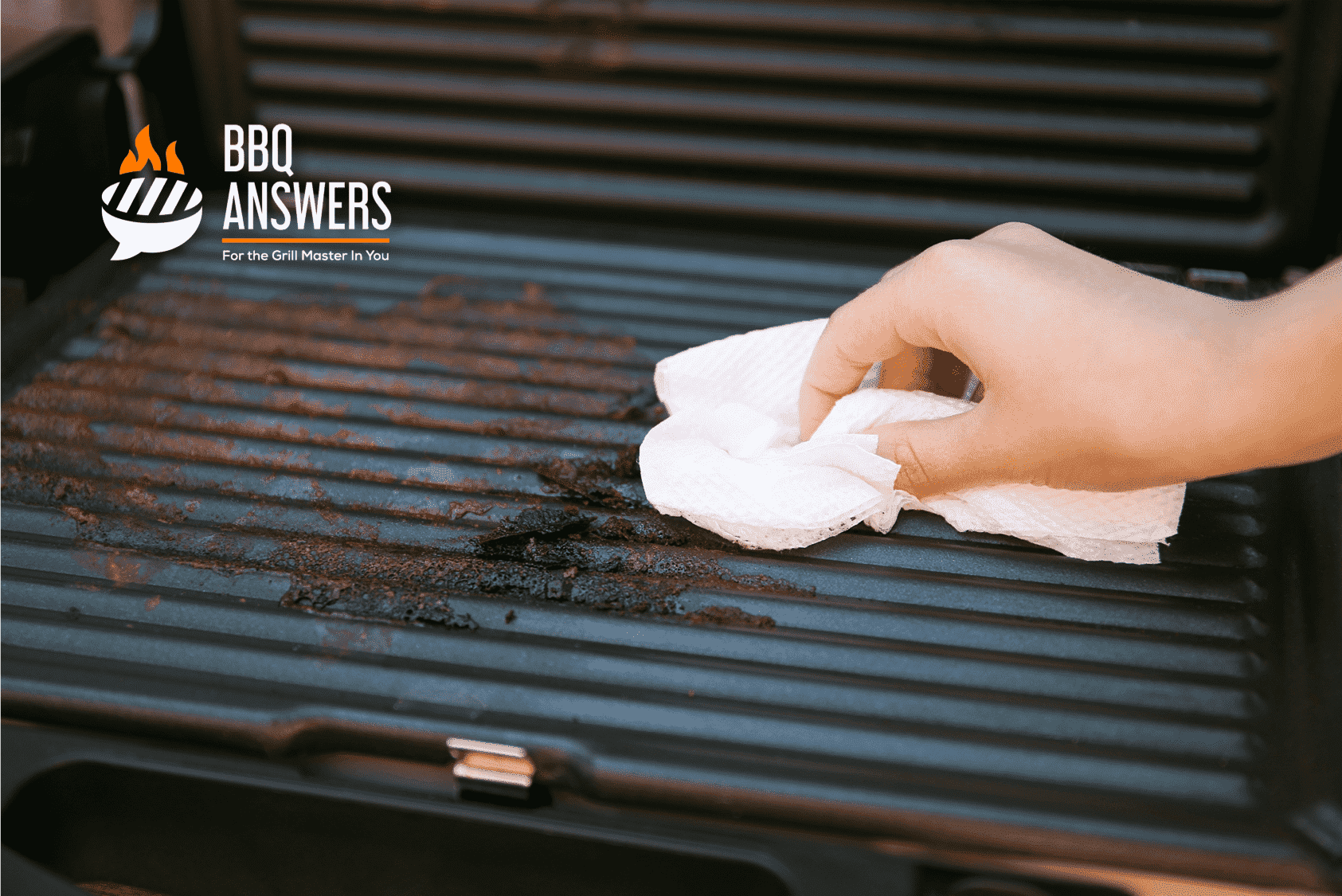 Electric grills probably need the least amount of cleaning. You don't need to worry about the accumulation of burnt food or ashes. The most you will have to do is clean out your drip pan and grill grates for open grill models. Since electric grills cannot be cleaned with water, you will have to wipe it clean inside with a damp towel. Any food stuck to the grates can be gently scraped off with a plastic scrubber.
Pitmaster Tip
The juice and fat collected in the drip pan can be used to make delicious sauces and gravies to go with the meal!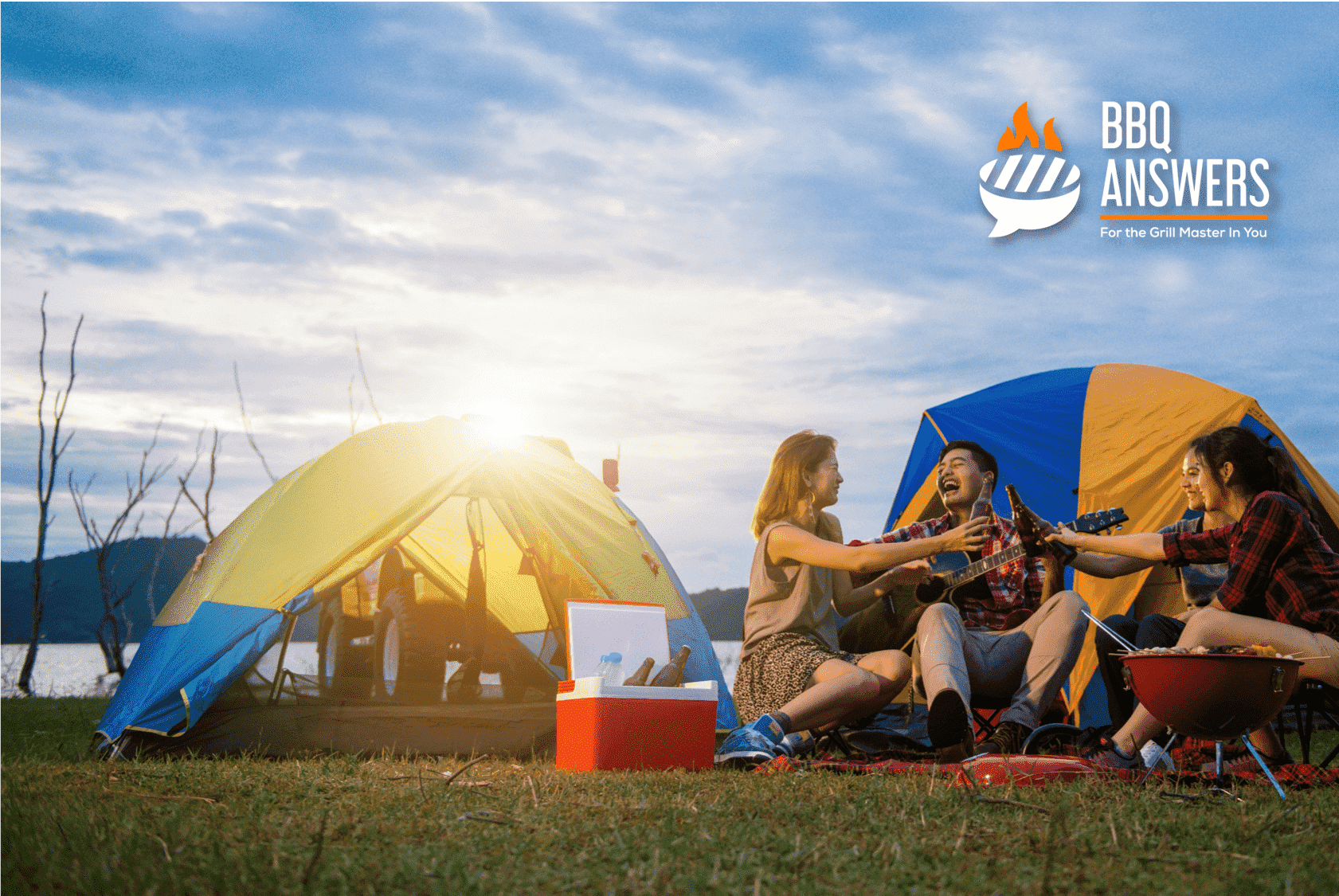 Electric grills are generally small, lightweight, and portable. However, you need access to a power source, you can easily use this grill for camps and picnics. If you plan to take these along for your fishing trips, be sure to keep them safe from the water.
Charcoal grills are not as portable since they tend to be larger. However, you can find yourself some small and portable charcoal grills. You don't need access to any particular infrastructure for these grills, but make sure that you are complying with the local fire safety guidelines when using them.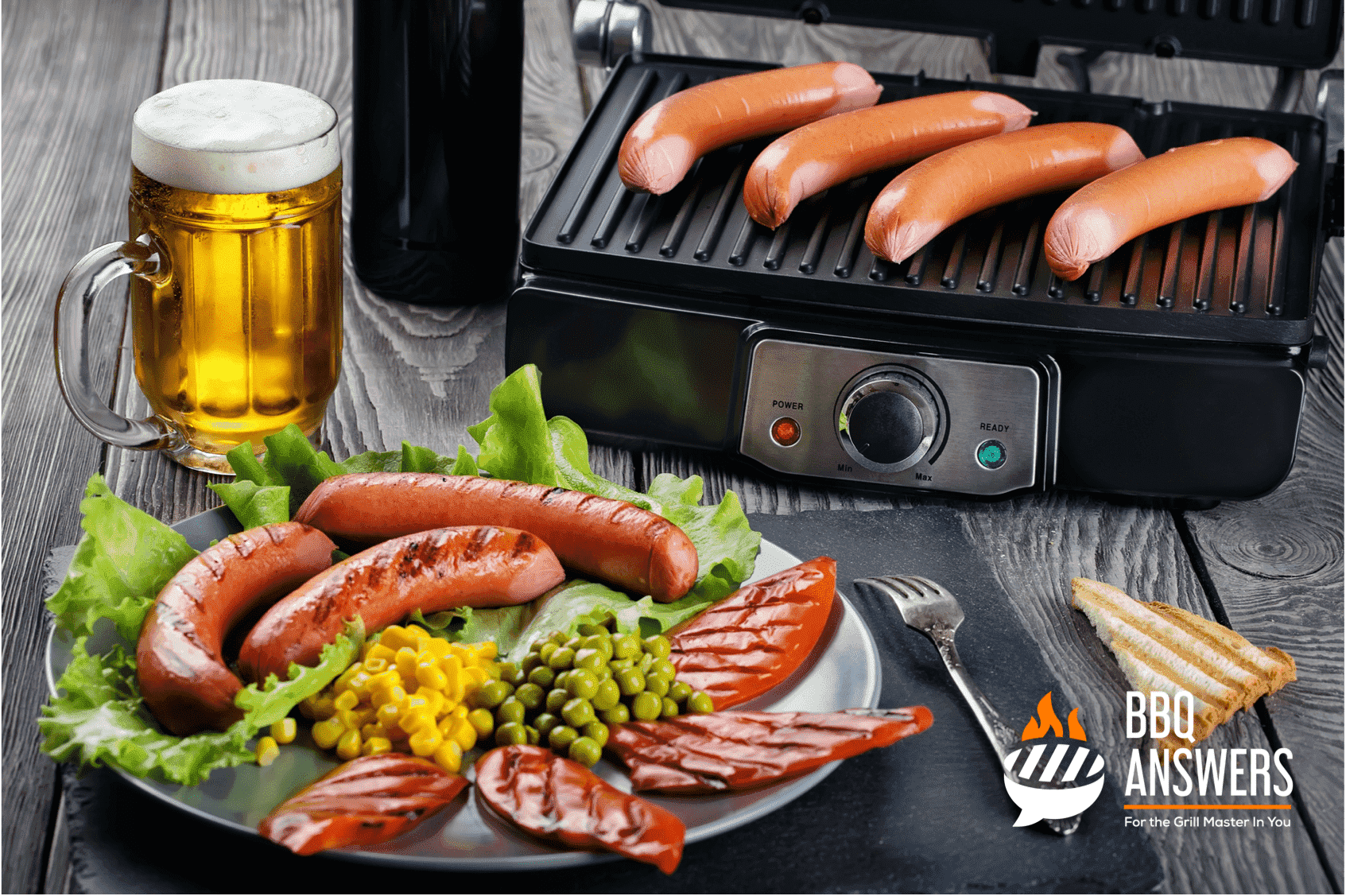 Electric grills tend to be the healthier option if you want to avoid cooking fumes and burning your food. These grills are also potentially better for the environment since electricity can be generated by renewable energy sources. 
Charcoal grills could be less healthy for you and the environment because of the possibility of burning your food and the fumes released. 
The Cost
Those who do not want to invest in buying a gas or charcoal grill can opt for an electric grill. Electric grills prices can be as low as $26, but higher-end models with advanced features come with big price tags.
Charcoal grills also have a wide range of prices. Kettle grill prices range between $200 – $500, while kamado and pellet grills cost over $1000. Despite the high prices, charcoal grills are an investment that will last you a lifetime.
Pros and Cons of Electric and Charcoal Grills
Now that we know how the two grills compare, let me summarize the advantages and disadvantages of each grill: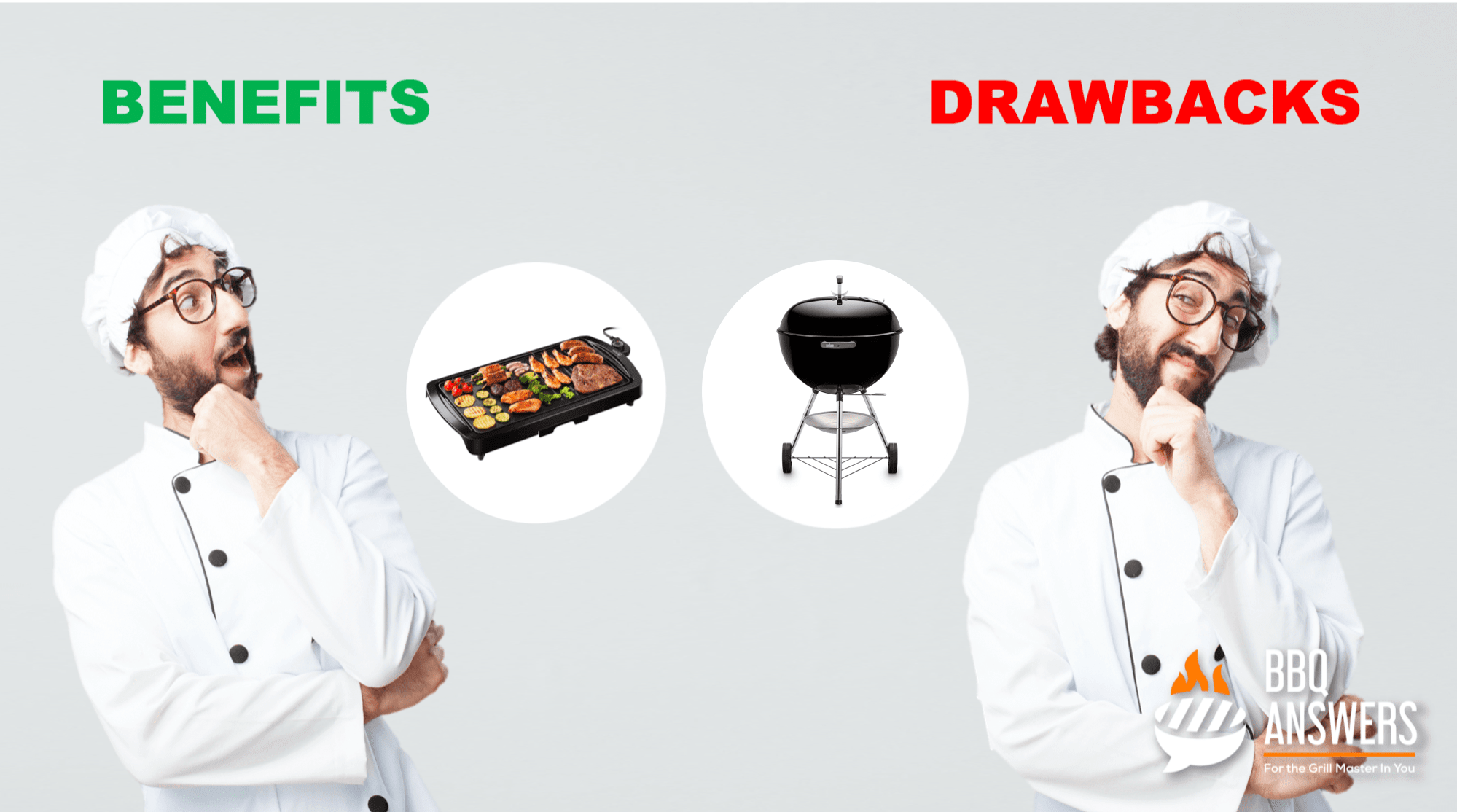 Benefits of Electric Grills:
They are simple to use and perfect beginners.

They don't produce smoke and can, therefore, be used indoors.

Controlling the temperature on an electric grill is very easy.

They are affordable and come at lower prices than the other grill types.

You don't have to worry about sourcing the right kind of fuel before using the grill.

They are easier to clean since there is no residual ash left behind.

They are small, lightweight, and portable.

They are potentially more environmentally friendly since the fuel used could be a renewable source of energy.
Limitations of Electric Grills:
They can't produce the authentic BBQ flavor.

They struggle to attain high temperatures.

They can only produce a uniform temperature across the grilling surface. This prevents you from having multiple heating zones.

It is not ideal for long cooks as you may burn the surface of the meat.

Advanced electric grills are very expensive and have a higher chance of breaking down.
Benefits of Charcoal Grills
They add an unbeatable flavor to food that other grills cannot imitate.

They are perfect for searing meat.

They provide a wide range of temperatures that can be attained by controlling the amount of coal and its distance from the food.

They hold their temperatures for a long time.

They don't depend on any infrastructure like electricity or gas lines, and can, therefore, be used in remote places.

Charcoal is inexpensive and readily available.
Limitations of Charcoal Grills
Cooking with charcoal produces ash residue that needs to be disposed of after every cook.

They produce high temperatures, which can be dangerous if safety measures are not followed.

Heating the grill can take 20-30 minutes.

Using lighter fluid can be risky and leave a bad aftertaste on your food.

Burning charcoal releases carbon monoxide, which prevents indoor use of the grill.
Frequently Asked Questions
What Can You Grill On An Electric Grill?
You can grill almost anything on an electric grill that you can on a charcoal grill, including fish, chicken, burgers, and lean meats.
Are Electric Grills Carcinogenic?
Some manufacturers use a non-stick coating on the grilling surface, which could cause you to ingest carcinogens. To prevent this problem, avoid PFOA coatings at all costs and don't buy PTFE coated electric grills that can reach temperatures above 500°F (260°C).
Do Electric Grills Produce Smoke?
Electric grills do not produce charcoal or wood smoke since these are not used in electric grilling. They may produce food smoke by vaporizing fat and food juices if they are of the open grill design that uses radiant heat.
Is it Illegal To Use Charcoal Grills?
Local fire laws prohibit the use of charcoal grills in enclosed spaces. This is because burning charcoal produces carbon monoxide that is dangerous to human life.
Concluding Thoughts
I hope this article helped you choose the right type of grill. The best grill for you is the one best suited to your needs:
Charcoal Grills Are The Better Option For You If:
Authentic flavor and taste is a must for you.

You are willing to spend the time it takes to cook over a charcoal grill.

You prefer to cook outdoors.

You typically cook for large crowds.

You are a fan of Classic BBQ.
Electric Grills Are The Better Option For You If:
The smoky BBQ flavor is not

necessary for

you.

You want a quick and easy solution.

You prefer grilling indoors.

You have to cook for just one or two people.

A gas or charcoal grill is outside your budget.

 
If you need me to address any more points, do not hesitate to drop me a comment below. I will be sure to respond to your questions, comments, and compliments! 
For answers to all of life's tasty questions, subscribe to BBQanswers.com by clicking the bell icon on the bottom-left corner of the page.