What Should You Look for When Buying Charcoal Grills?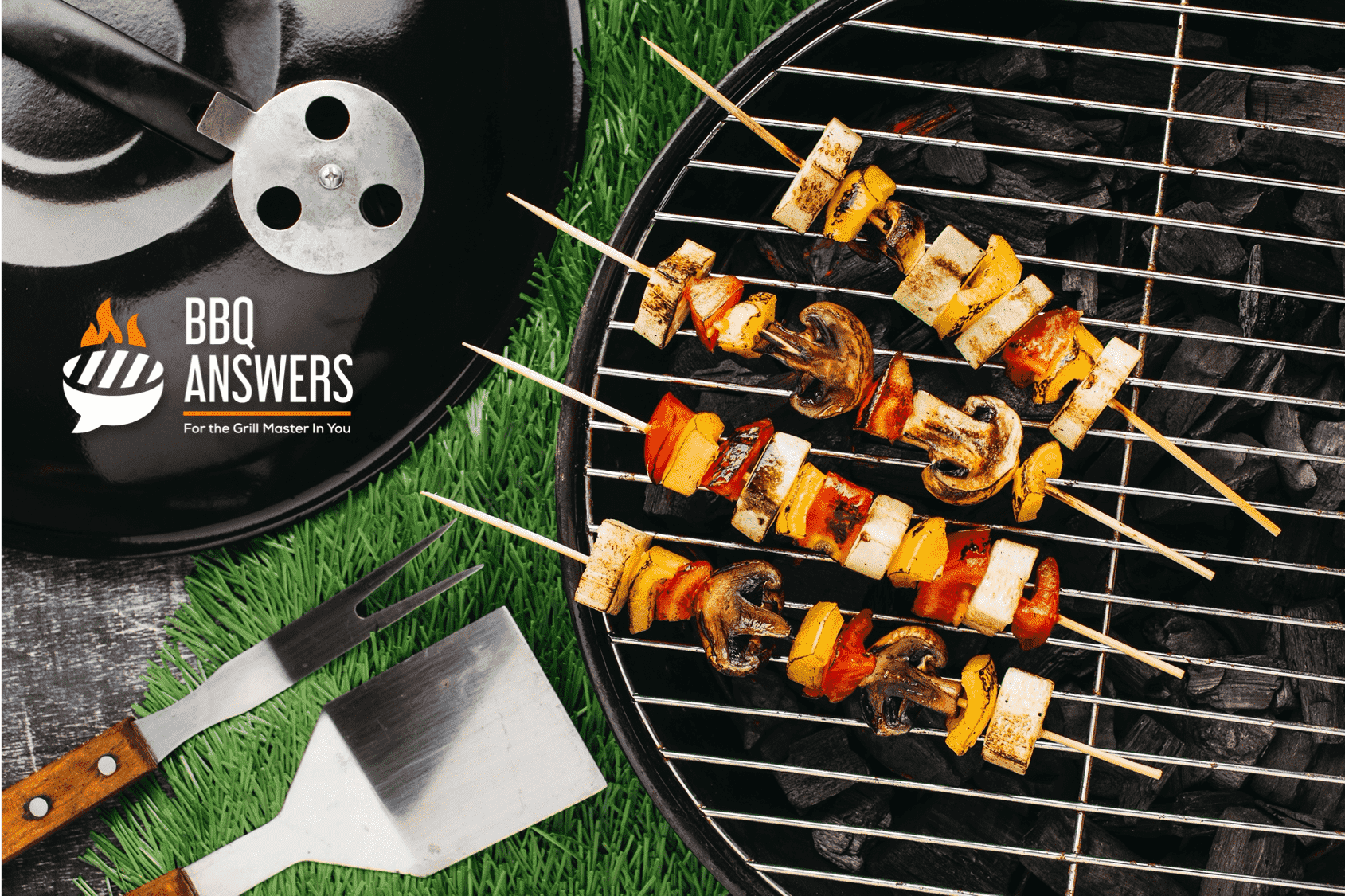 Even though cooking food on a charcoal grill requires time and attention, barbecue enthusiasts still prefer it because of the authentic chargrilled flavor. 
If you are planning to buy a charcoal grill, you must consider the following features before deciding which one is the best for you.
Build Quality of Charcoal Grills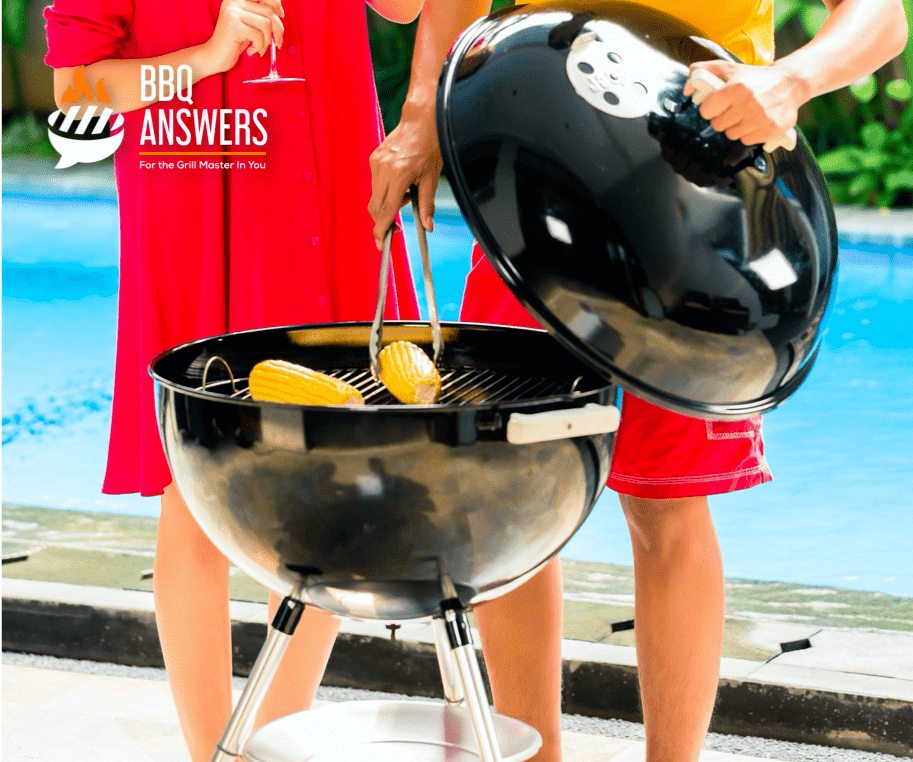 If you're only planning to dabble in grilling, the build quality won't make much difference. However, you can't afford to overlook it if you plan to do some serious grilling.
Grill Body Material 
Whether a grill can withstand intense heat and weather conditions is determined by the grill material. Grills are made from different materials, including cast iron, steel, and ceramic. 
Regular steel grill bodies are inexpensive and hold heat well, depending on the thickness of the material. However, since they aren't stainless steel, they are prone to corrosion and need to be cleaned and maintained often. To increase grill life, these grills are usually coated with a corrosion-resistant coating, and these grills can last you a long time if you know the right way to clean your grill.  
Stainless steel grills can't hold heat as good as a coated metal grill, but they are much more durable and resilient. When stainless steel is subject to smoke and high temperatures, it becomes discolored, but this doesn't affect its performance. If you want a long-lasting, high-performance grill, you should consider stainless steel.
Ceramic grill bodies are a great choice of grill material. They are the best at holding heat, and they are not prone to corrosion either. The downsides of a ceramic grill are that they take longer to heat up, aren't available in large sizes, and are often expensive. 
Grill Coating

 
If you buy a regular-steel or ceramic grill, it will most likely be finished with a coating. This coating usually comes off as you use the grill, but it is nothing to worry about. You can rejuvenate your grill coating using a heat-resistant porcelain spray, and your grill will look as good as new! 
 Stainless steel grills don't come with a coating because the material itself is corrosion resistant. However, when your grill is subjected to smoke and high heat, it gets discolored. This discoloration doesn't affect grill performance, but you may not like it if you prefer the shine of a new steel grill. Discoloration can be reduced with regular cleaning, but it is unavoidable in the long run.
Cooking Surface of Charcoal Grills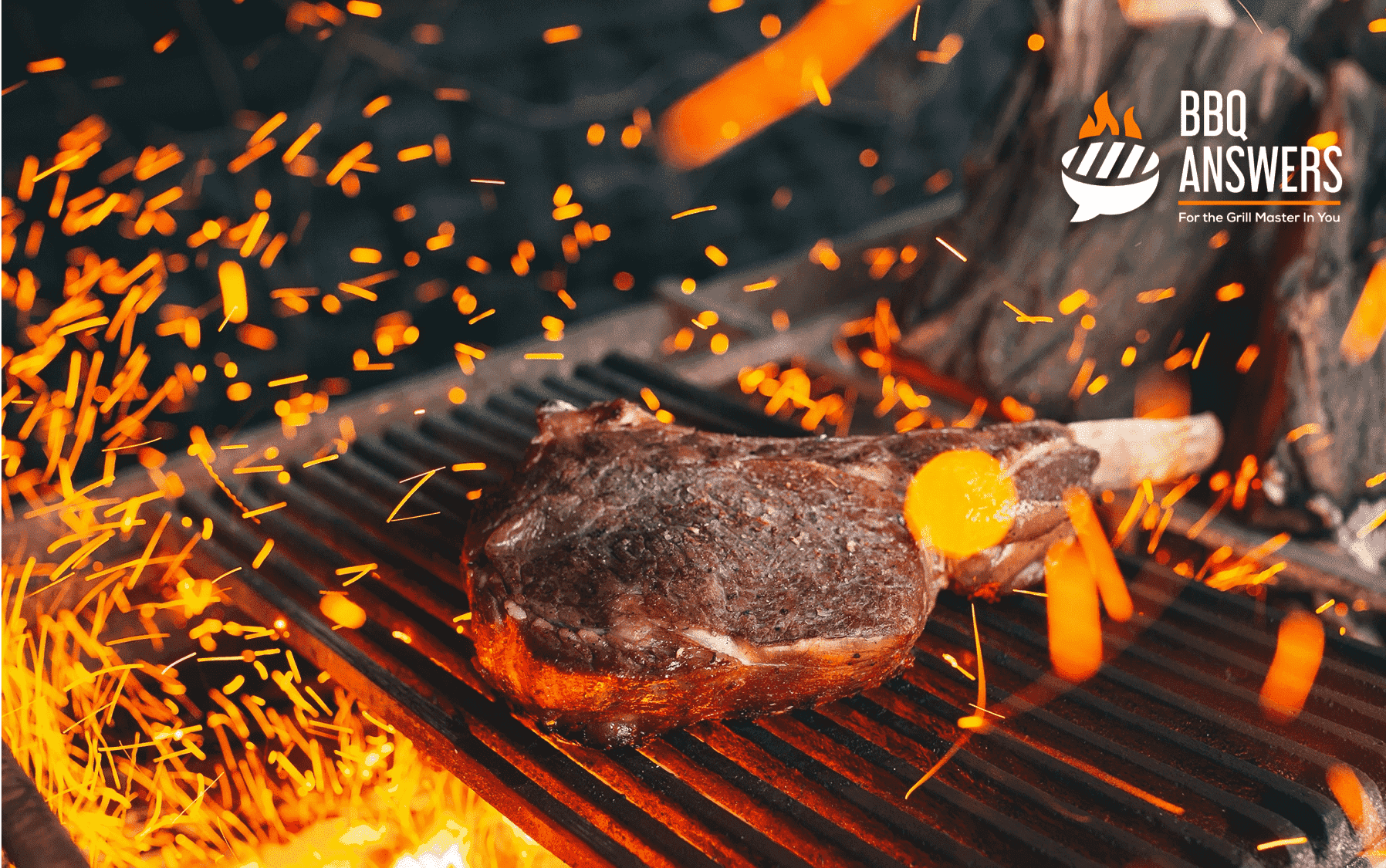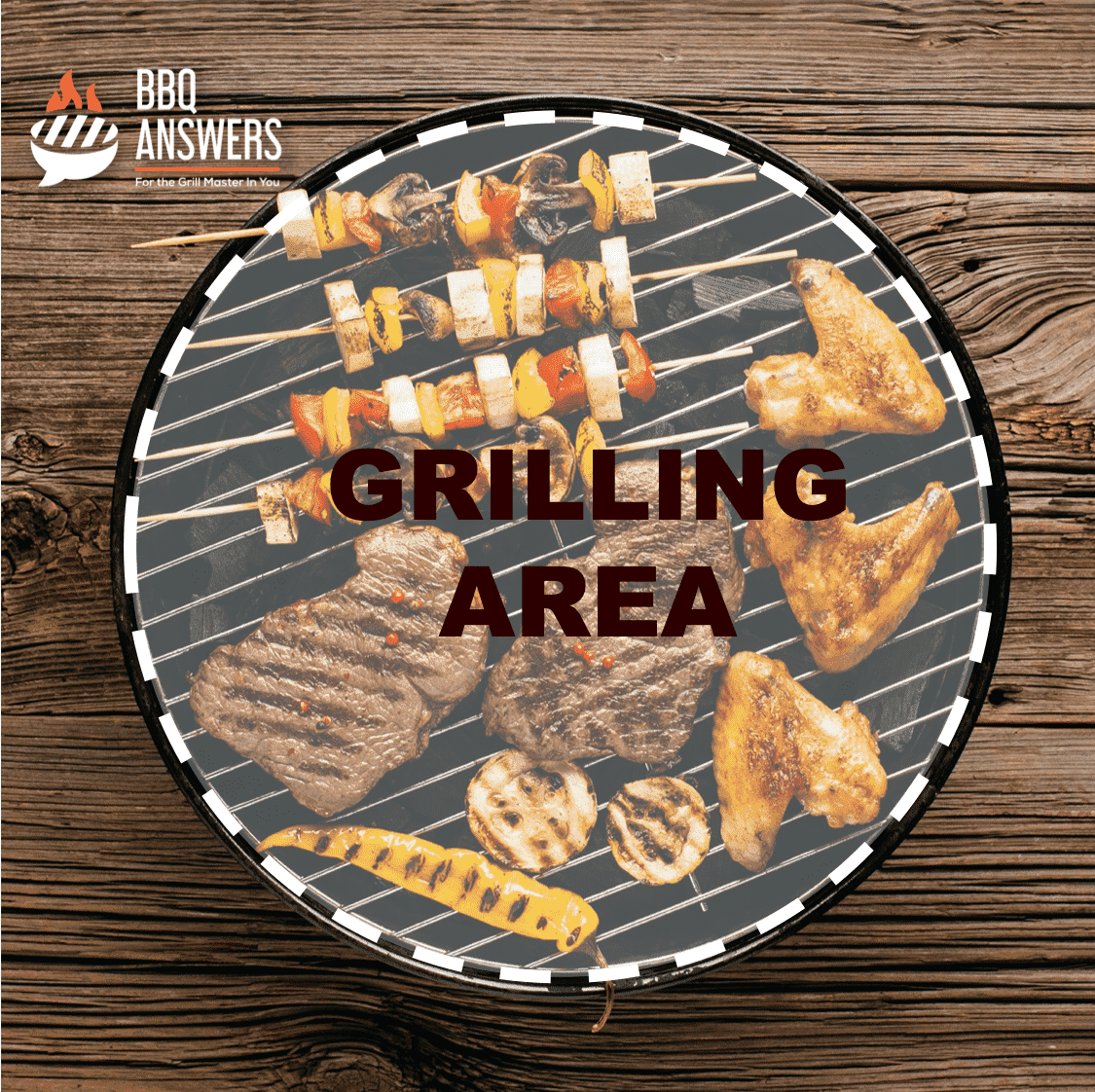 If you have a large family or are planning to host large parties, you want to buy a grill with a large cooking area. This will help you get the food out quickly and keep the food warm using the grill racks on these grills. 
If you prefer smaller crowds or are looking for grill portability for camping or tailgating, a grill with a smaller grilling area would be better suited to your needs.
Ease of Use of Charcoal Grills
Cooking on a charcoal grill is quite challenging, especially if you are using it for the first time. Problems could range from inconveniences to fire safety issues, so it is best to pick a grill that makes your grilling experience smooth and pleasant. 
Here's a list of features that makes charcoal grilling easy:
Adjustable Vents/ Dampers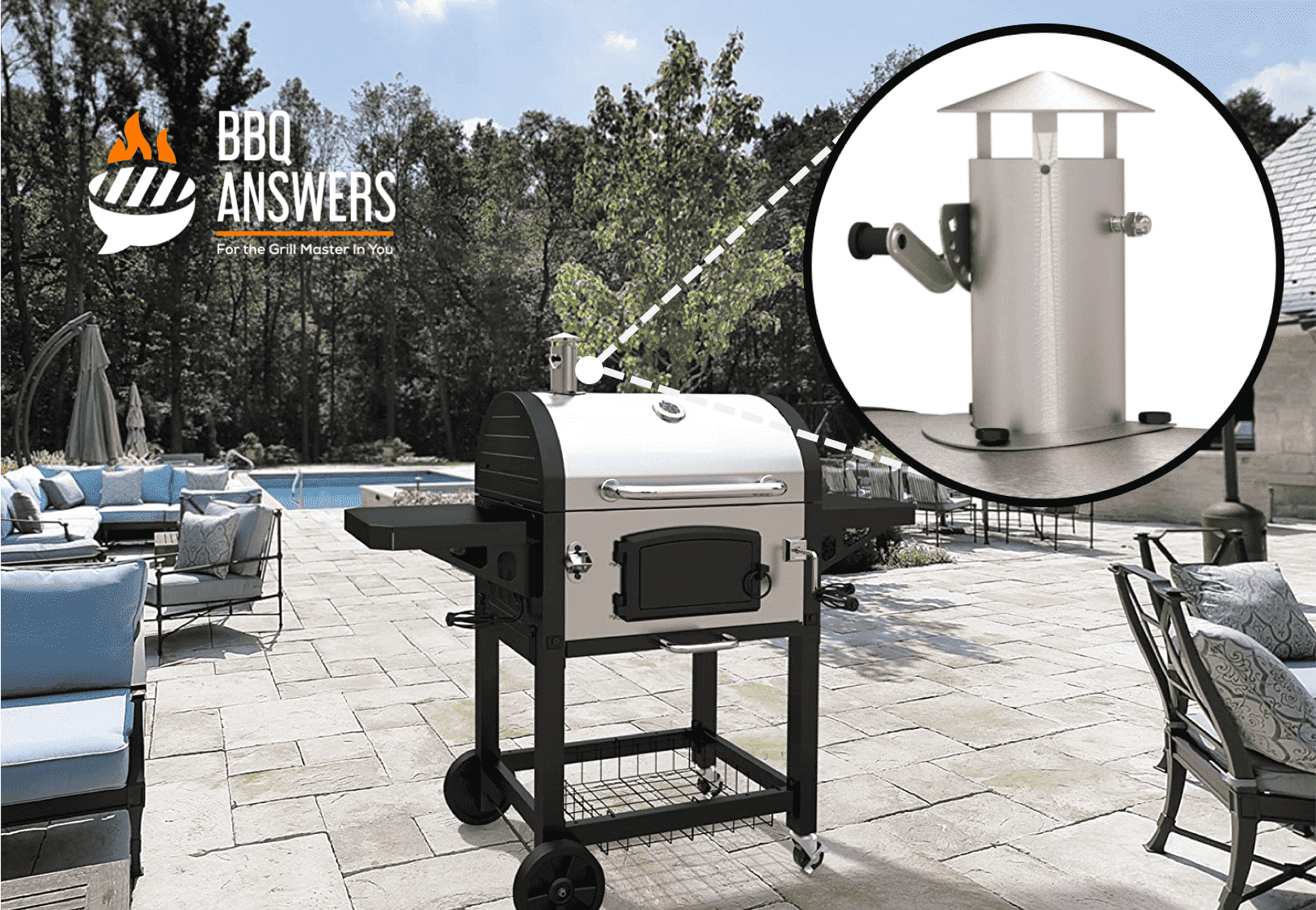 A charcoal grill typically has air intake and exhaust vents. These vents are used to control the air reaching the firebox. Adjustable dampers help regulate grill heat by giving you control over the rate of combustion.
Adjusting the combustion with the dampers relies on passive ventilation to control the heat and requires a little more skill than if you have active ventilation.
Inbuilt Temperature Gauge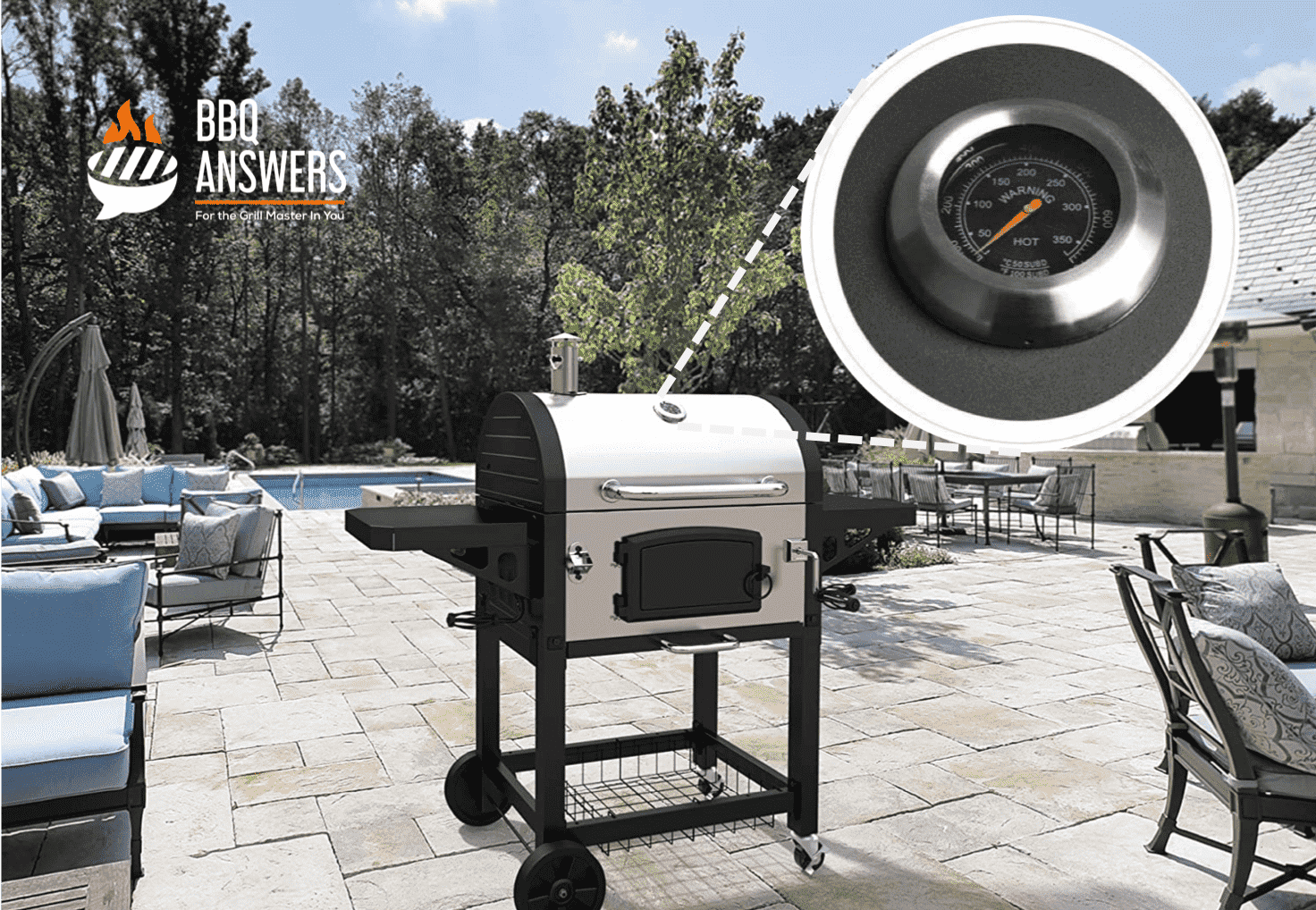 Some grills have a built-in temperature gauge to help you monitor the grill temperature without opening the grill.
You may not need an inbuilt temperature gauge to monitor the cooking temperature if you own a cooking thermometer. Cooking thermometers are better for temperature monitoring as they let you know the internal temperature of the meat. This temperature is much more important in managing cooking than the grill temperature. 
Here's a list of the best cooking thermometers for grilling.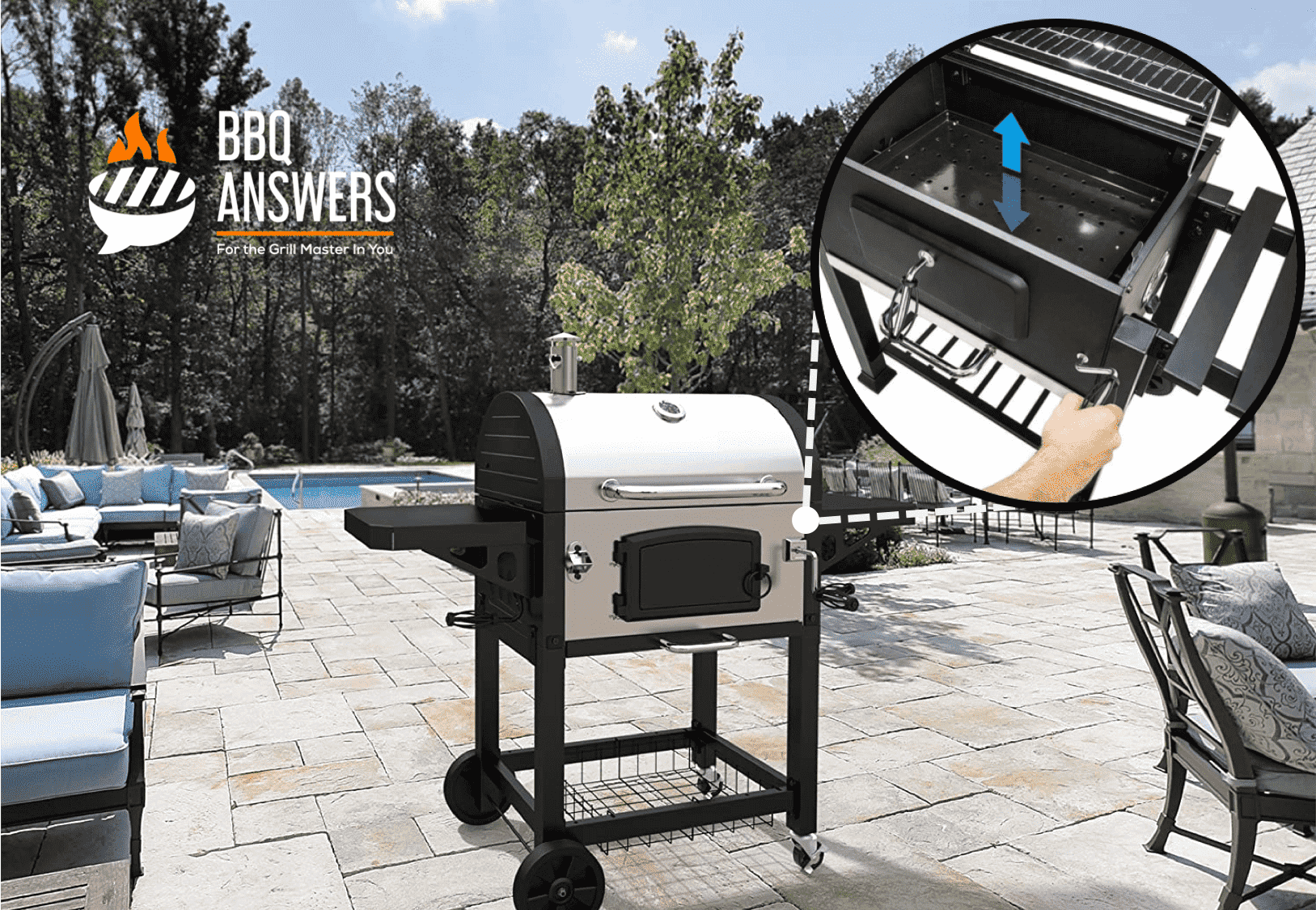 Grills should allow you to adjust the heat based on the meat type, size of the cut, and the cooking method you are using. Too much heat and you may burn your meat while the inverse will lead to undercooked meat.
To help get the right cooking temperature, grills have charcoal trays with adjustable height. The best charcoal trays help you vary the distance between the charcoal tray and the grill grate externally, i.e., without removing the grates while cooking.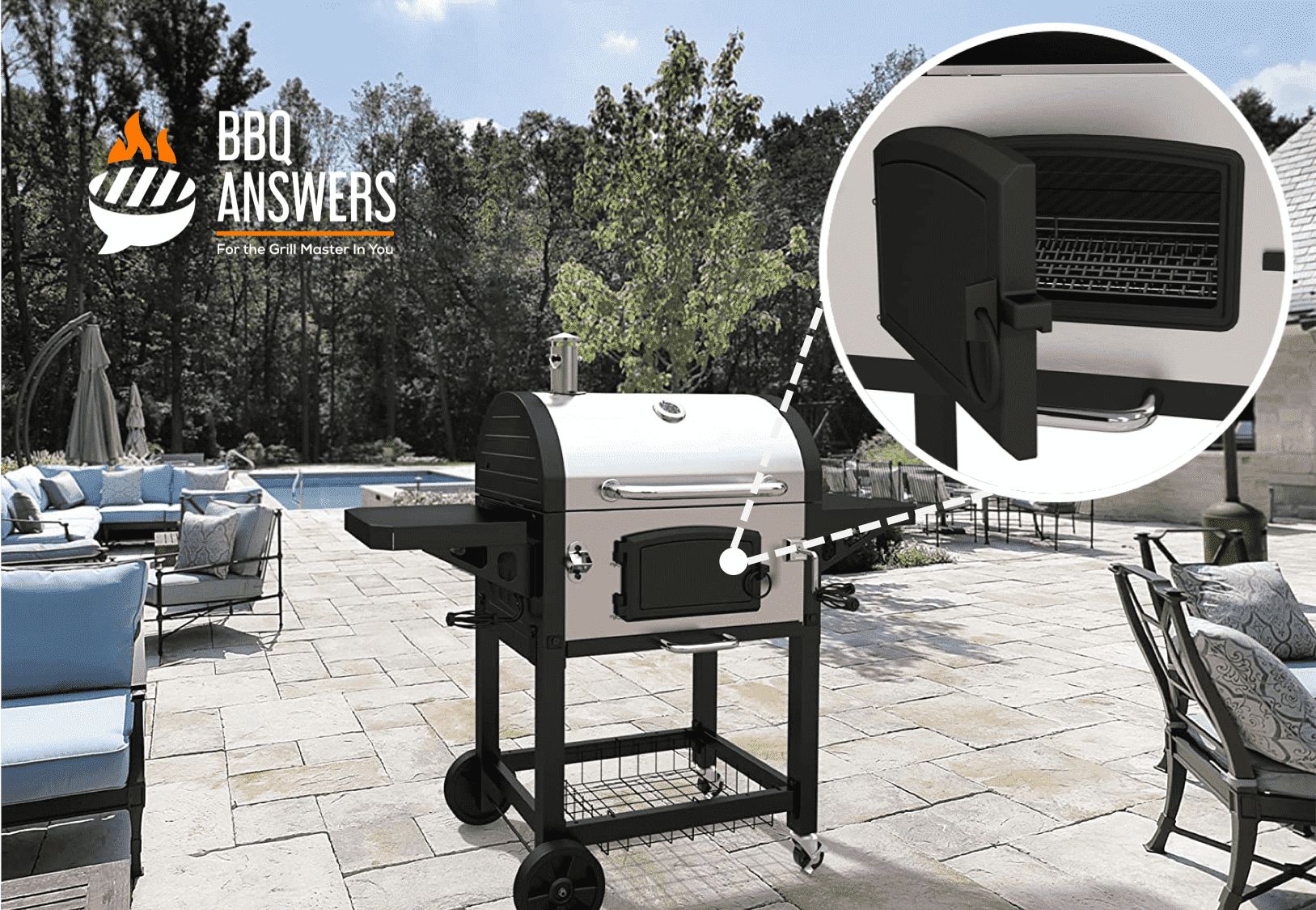 After about 90 minutes of grilling, the fire in the coals begins to reduce. This is the time to add fresh fuel to your grill and bring up the heat. However, with some grills, this is easier said than done.
If your grill doesn't have a dedicated fire door, you may have to remove the food grate to add more coal. As you can imagine, handling a hot grill grate is difficult. You will have to find a safe and clean surface to keep it on without dropping the food off the grill grate. It's not a pleasant experience! 
Therefore, always ensure that your grill has a dedicated fire door. Most grills have a side drawer, which provides easy access to the coals for refueling.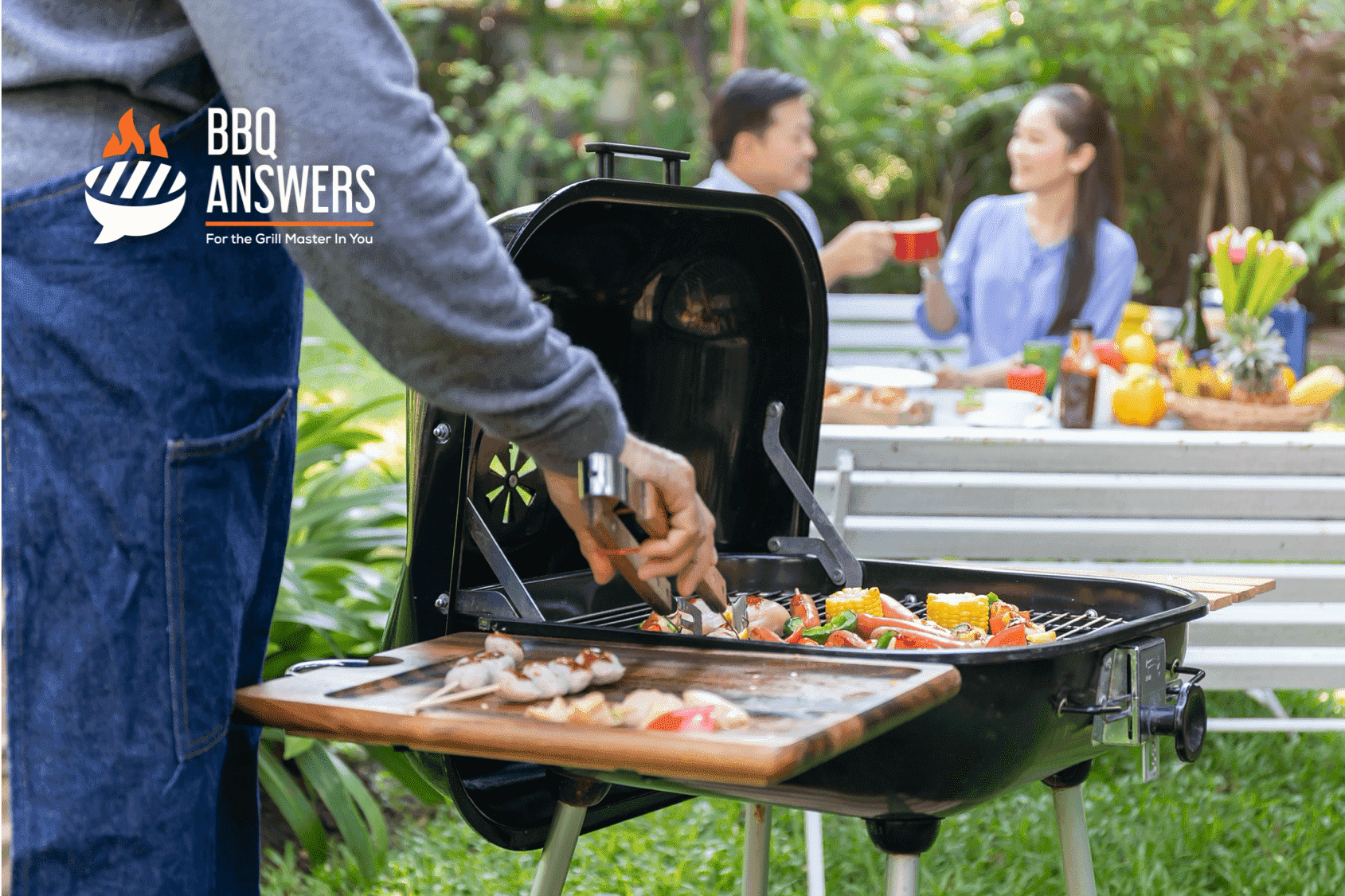 Always look for a grill with a dockable grill lid. Once you are done grilling, you want to be able to serve food with both your hands. You can't do this if you have to hold the grill lid open with one of your hands. 
Most grills on the market have this feature, but you want to ensure that you don't overlook this simple yet crucial feature.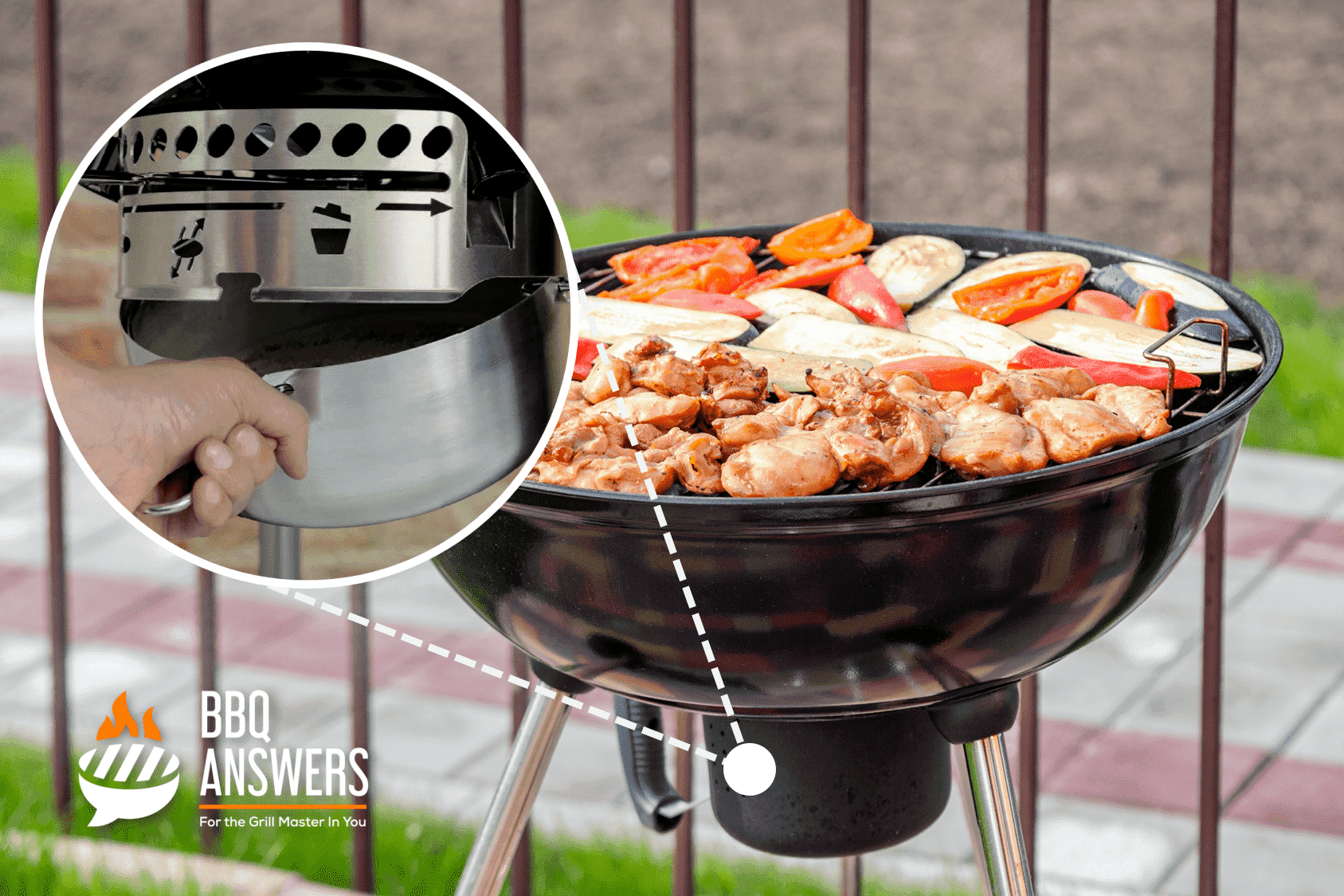 Cleaning a charcoal grill after grilling is often more difficult because it's not easy to remove the residual ash. Look for a grill that makes ash collection convenient. Some grills can be taken apart quickly, while others come with an inbuilt ash collector that can be detached to dispose of the ash.
Most charcoal grills rely on passive airflow to regulate the temperature. 
However, some modern charcoal grills allow you to actively control the airflow using ventilation fans. These fans use electrical energy from a battery or cable. The fan speed can be regulated with a knob depending on the amount of heat you want. 
If you are new to grilling or just want charcoal grilling to be less of a hassle, you should consider getting a grill with active ventilation. 
Other Features of Charcoal Grills
From bottle openers to utensil racks to exclusive apps, there are many other charcoal grill features available. If these nice-to-have features are important to you, keep an eye out for them when buying a grill.