What Should You Look for when Buying Gas Grills?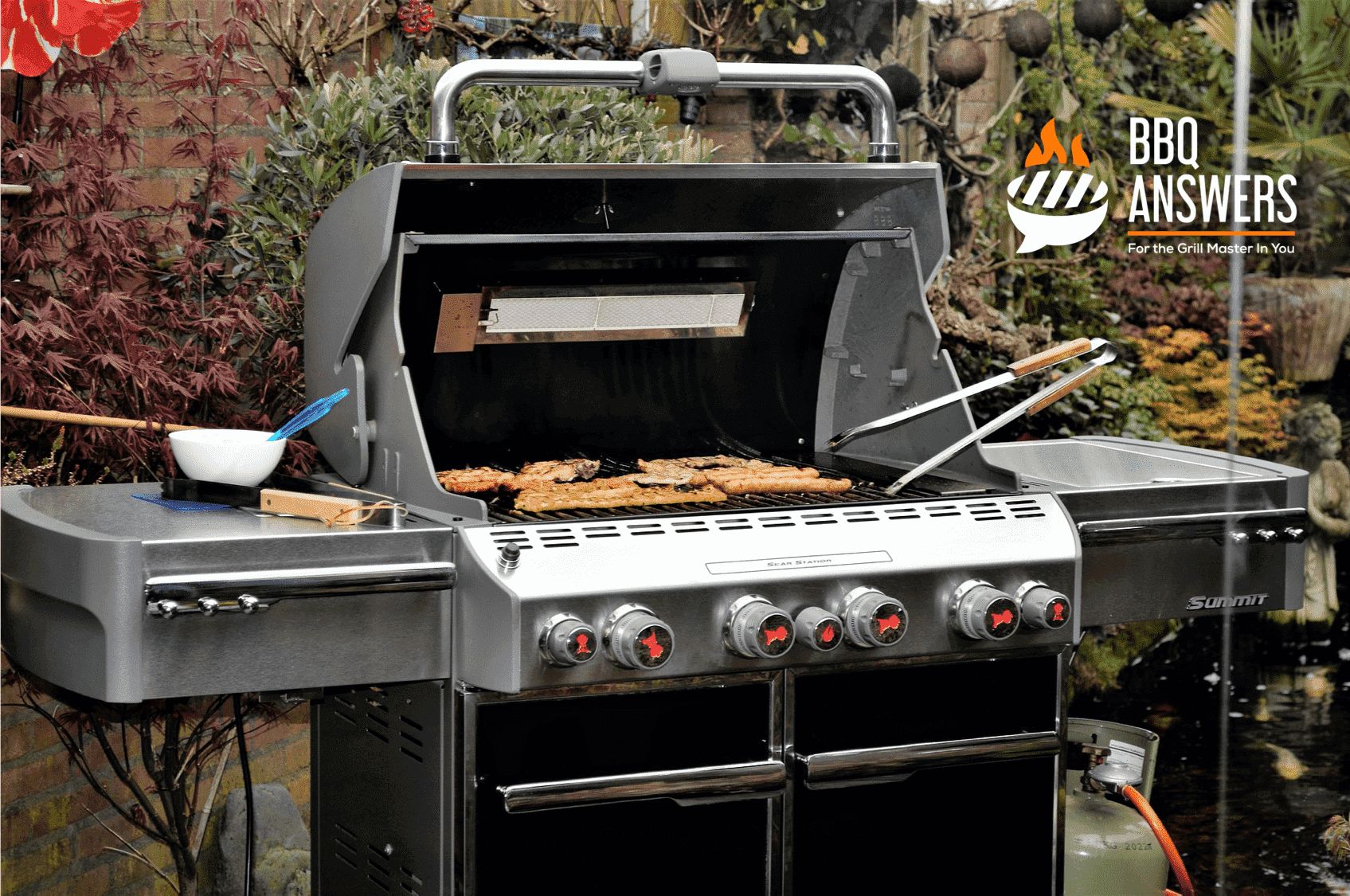 When buying gas grills, you will have many options since these are the most popular grill types. This is excellent news because you can get the features that suit your specific requirements without paying for all the extra features that you will never use. 
In this overview, I will outline the essential features of the features you should look out for and then give you a list of the best gas grills in each of the price brackets.
BTU Rating
This is the most common way people compare different gas grills. However, this is ill-advised for the following reason. 
The BTU rating of a grill specifies the maximum heat in BTUs (British Thermal Units) that the grill's primary burner can produce. This isn't supposed to include the heat that the secondary burners produce. However, some manufacturers add up the BTUs of all the burners to give the impression that the grill can burn hotter than it actually does. Therefore, the BTU rating on a grill isn't an effective way to compare across manufacturers. 
Gas Type
The fuel used makes gas grills a cleaner way of grilling, but you will see different results depending on the gas that you use for grilling. Some gases can produce more heat, while others can be used in cold weather. Some are more convenient, while others are safer.
I have written a post detailing the difference between the types of gas used for grilling. If you don't want a deep dive into the topic, opt for propane gas if you're going to grill in the open, or use the pre-installed gas line in your home if you're grilling near the house. To have a stress-free experience, follow your local fire-safety regulations to have a compliant barbecue.
Fuel Gauge

 
In case you have decided on using a gas tank, make sure to buy a grill with a fuel gauge. A fuel gauge tells you how much gas you have left in the tank. This is very helpful since you're not forced to end your barbecue party midway because of a gas shortage. 
This feature may not be available in budget grills. However, you can buy a fuel gauge separately if you find yourself without one. 
Grill Body Material for Gas Grills
Your grill's material has a considerable impact on the build quality, which ultimately affects your safety and the long life of the grill. Most gas grills are made of stainless steel, but a regular coated steel body is the norm in budget gas grills. 
Stainless steel is the best grill body material if you are looking for excellent corrosion resistance. The only disadvantage is that when steel grills get discolored on being subjected to high heat, they can't be rejuvenated with a fresh coat of paint.
Coated steel grill bodies are ideal if you are looking for an affordable grill. They may not be the most corrosion-resistant, and the coating of the steel wears off after a few uses. However, you can quickly rejuvenate your grill coating with a heat-resistant spray, and the grill body will be just as good as new! 
Cooking Surface for Gas Grills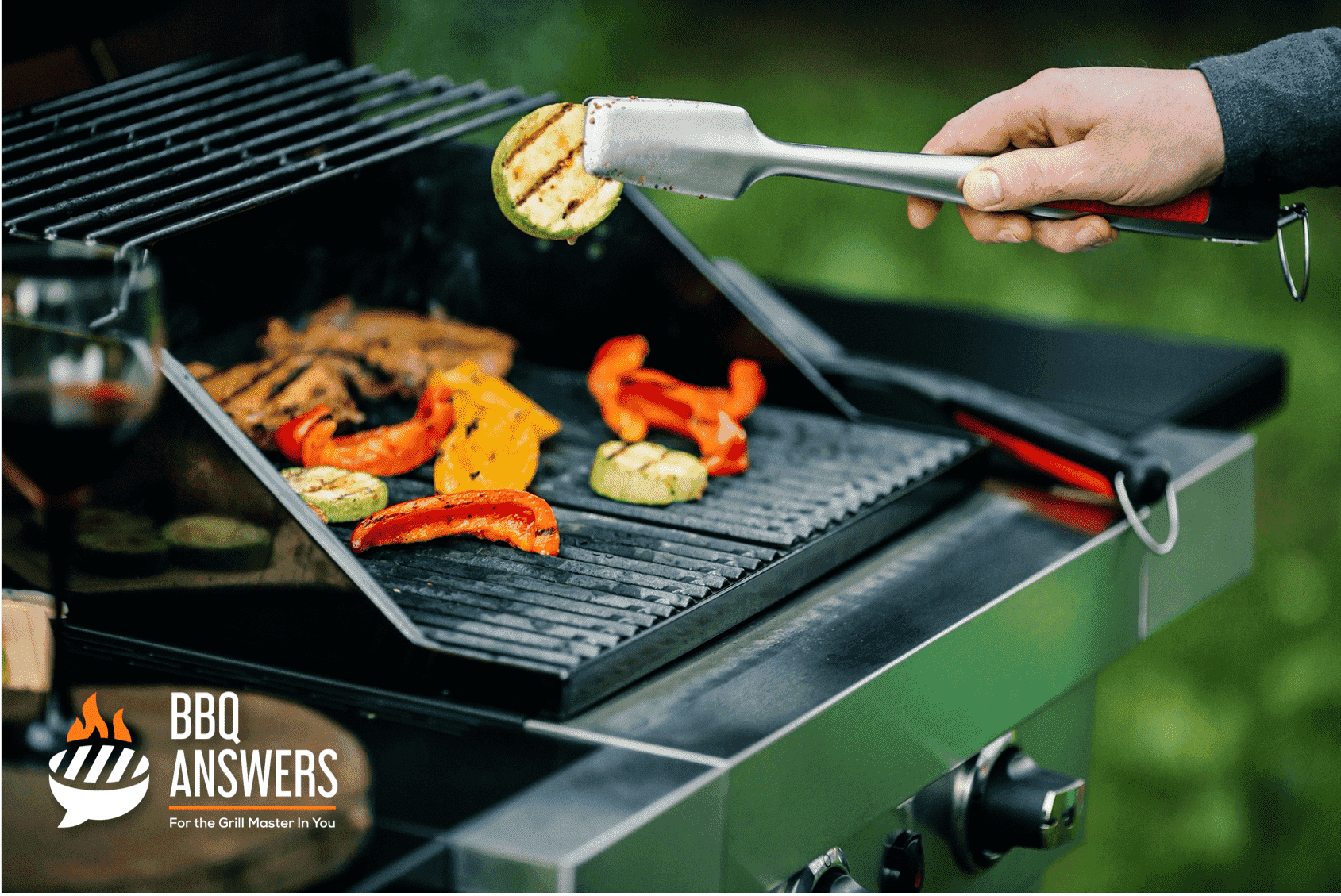 Grill Grate Material
Grill grates come in many varieties, but the most common ones that come with gas grills are porcelain-coated grates or stainless steel grill grates. Porcelain-coated grates hold heat better, and stainless steel grill grates are more durable and corrosion-resistant. 
Read this article if you want to know more about different types of grill grates.
Grill Griddle

 
Some gas grills come with a griddle instead of a grill grate. Some griddle plates make up the entity of the cooking surface while others cover the cooking area partially. 
A grill griddle is beneficial if you want to prevent flare-ups and minimize cleaning since it doesn't allow any grease and food drippings to fall through. The only downside to a grill graduate is that you won't be able to achieve a pronounced smokey flavor as with grill grates.
Number of Burners

 
As a rule of thumb, the more burners you have the better. Small-sized grills should have at least two burners while 3-4 burgers are common in larger grills. 
More burners help you get even heat across the grill. If you opt in for a large grill, having more burners allows you to set up two-heating zones and indirectly cook your meat.
Flavorizer Bars (aka Vaporizer Bars)
If you want to enjoy the benefits of the girdle without sacrificing the smokey flavor, Flavorizer bars are your best bet!
Flavorizer bars are L-shaped bars that are placed above the burners to minimize the flare-ups and make the cleaning process a lot easier. Since Flavorizer bars are close to the burner tubes, they become very hot and vaporize any food drippings that fall on them. This produces smoke and adds a chargrilled taste to the food. 
Read this article to learn more about Flavorizer bars.
Ease of Use Features For Gas Grills
Gas grills offer some great features that make your grilling experience worthwhile. Here are some interesting features for you to consider:
Built-In Igniters
Lighting your gas grill is much easier than lighting a traditional charcoal grill. However, it can still be dangerous if you don't have the right tools. Built-in igniters, you can light your gas grill without getting your hands anywhere near the flame. 
In case your grill doesn't have this feature, you can always use a long grill lighter, but nothing is as safe as using a built-in igniter. Never use matchsticks to light your grill and don't wear loose flammable clothing when grilling to avoid fire safety hazards. 
Side Burner
Gas grills often have an additional side burner (similar to burners used in stoves) for cooking food since the same fuel can be used for both grilling and cooking. This is very convenient since you can make your BBQ side dishes, like baked beans or stovetop mac and cheese, alongside your grilled food.
Drip Tray 
Drip trays are allocated below the burners of a gas grill, and it is used to collect the food drippings for easy disposal. They make the cleanup process very convenient, and it's a shame most gas grills lack this feature.
If you want to make the cleanup process even more convenient, you can wrap the drip tray with foil before use. This way, you can simply dispose of the foil once you are done barbecuing! 
Other Features for Gas Grills
From bottle openers to utensil racks to exclusive apps, there are many other gas grill features available. If these nice-to-have features are important to you, keep an eye out for them when buying a grill.