Does BBQ Cause Cancer? And How to Reduce the Risk?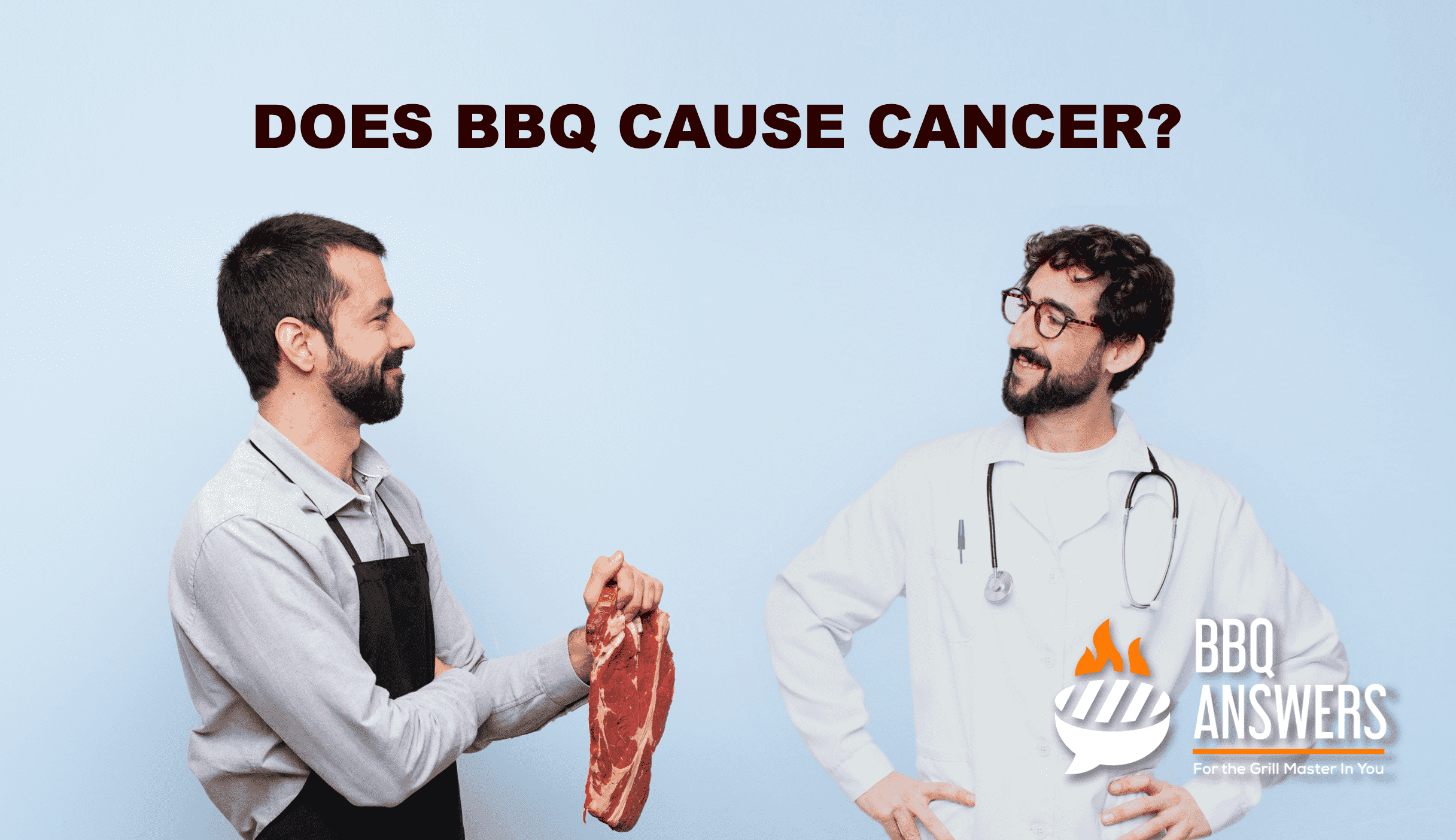 Here are seven barbecue sauce recipes you can try:
Frequently Asked Questions
Do Charred Meats Have HCAs and PAHs?


Yes, overly seared and charred meats have a higher content of HCAs and PAHs. If you are weary of these compounds, you can prevent charring by controlling the temperature while grilling. If the meat gets charred, then you can always cut the charred bits off before eating. 

Do Grilled Vegetables have Carcinogens?


Grilled vegetables that are low on starch do not produce carcinogens when heated on a grill. Green leafy vegetables and cruciferous vegetables such as cauliflower, cabbage, kale, garden cress, bok choy, broccoli, and Brussels sprouts are known to fight cancer because of the presence of flavonoids.

If you are using starchy vegetables like potatoes, be sure to not fry, grill, or bake them in very high temperatures. However, even if you do, the levels of carcinogens produced in it are limited and not conclusively proven to cause cancer.

Do Herbs and Spices Help in Preventing Carcinogenic Compounds?


Fresh green herbs are loaded with antioxidants. The volatile oils and other composites present in herbs and spices prevent the formation of HCAs and PAHs. Herbs like rosemary, basil, thyme, and oregano are well known for their anti-carcinogenic properties. Rosemary itself can kill up to eighty percent of HCAs and also prevent bacterial growth.

Similarly, garlic and ginger also have anti-carcinogenic properties, so it is good to marinate your grilled meat with it.

Does Heating Food for Longer Increase Carcinogenic Compounds?


Yes, the formation of HCAs and PAHs depends on the temperature and duration of cooking. If you grill meat on high temperatures for a long time, there is a greater chance of forming carcinogenic compounds.

Does The Grill Fuel Type Affect The Formation of PAHs?


Yes, but only up to a certain degree. All fuel sources have PAH, so no fuel source will eliminate PAHs. However, gas grills are more beneficial because it is easier to control the heat and avoid smoke. This will effectively reduce the amount of PAHs that get absorbed by the food. However, keep in mind that normal levels of PAHs have not been conclusively proven to be carcinogenic in humans.
Summary
The great news is that you don't need to avoid BBQ food. The assertion that barbecue food causes cancer is inconclusive, and you shouldn't worry about it too much. If you like to err on the side of caution, follow the guidelines mentioned above, and you are sure to have a safe and healthy barbecue.
If you must worry about cancer, stop going out in the sun, because the evidence for sun rays causing cancer is far more compelling.