BBQ SAUCE Health Complications – Symptoms, Causes, & Remedies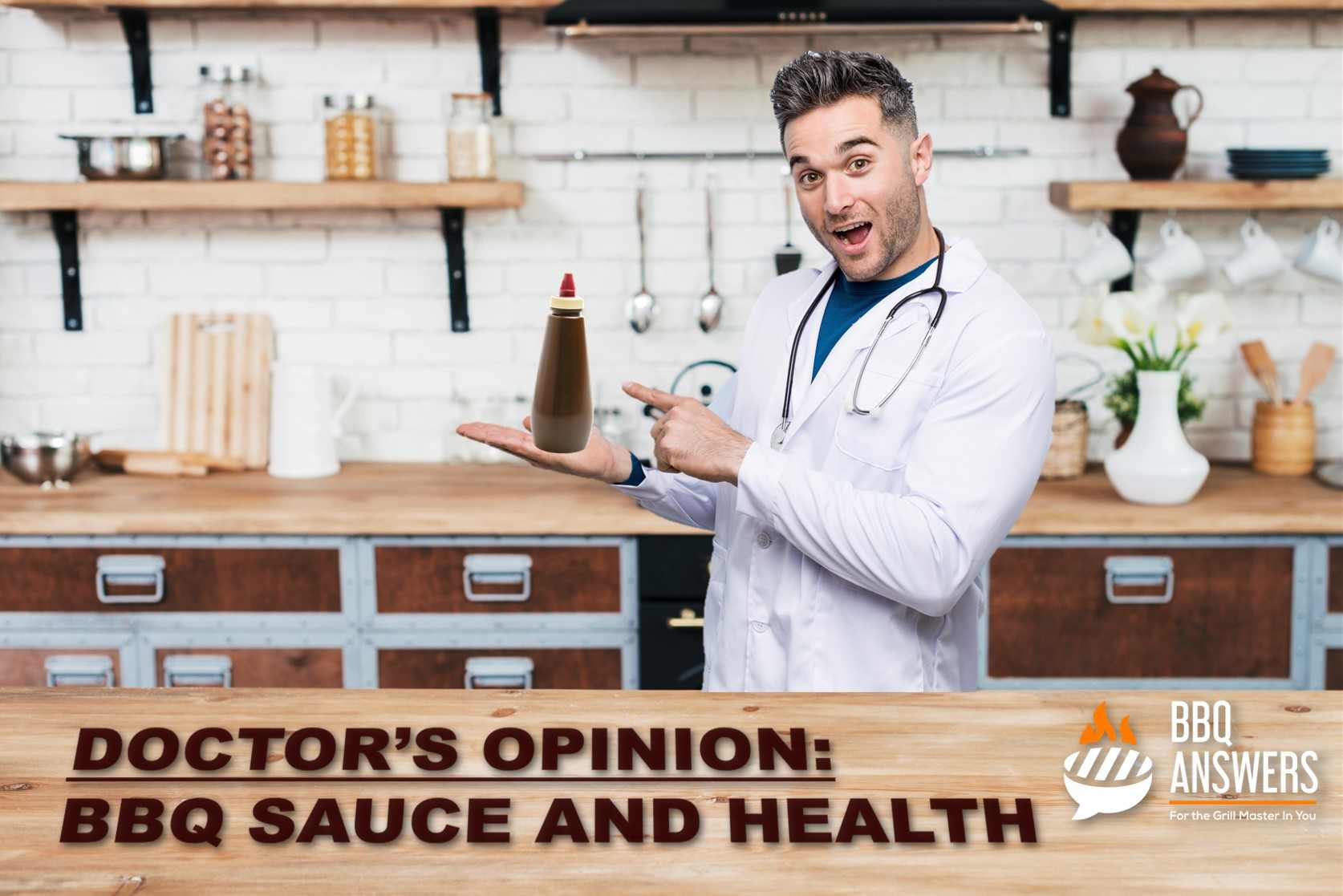 Barbecue sauces are the ingredient that brings the most flavor to BBQ food. However, they can sometimes be directly or indirectly related to digestive health problems. 
In this article, we'll look at why BBQ sauce could be causing a stomach upset. Whether your sauce has gone bad, or whether your problems are due to allergies and intolerances, we'll help you understand the causes, symptoms, and remedies.
Let's get right to it.
Why Does BBQ Sauce Make Me sick?
Barbecue sauce is perfectly safe, and it isn't inherently unhealthy. If you are feeling sick after consuming barbecue sauce, it is because of one of the following three reasons: 
The BBQ sauce has gone bad, or 
You have consumed too much of it, or
Some ingredient(s) in Barbecue Sauce don't agree with your body.
If your Barbecue Sauce has gone bad, here is why that might be. 
If overconsumption is making you sick, you may just be too in love with BBQ sauce. You will have to reduce your consumption, and you may want to try different BBQ sauces to avoid heartburn.
If some ingredient of Barbecue Sauce does not agree with your body, one or more of the Allergies or Food Intolerances may be causing this problem. You will have to avoid these ingredients by trying an appropriate recipe.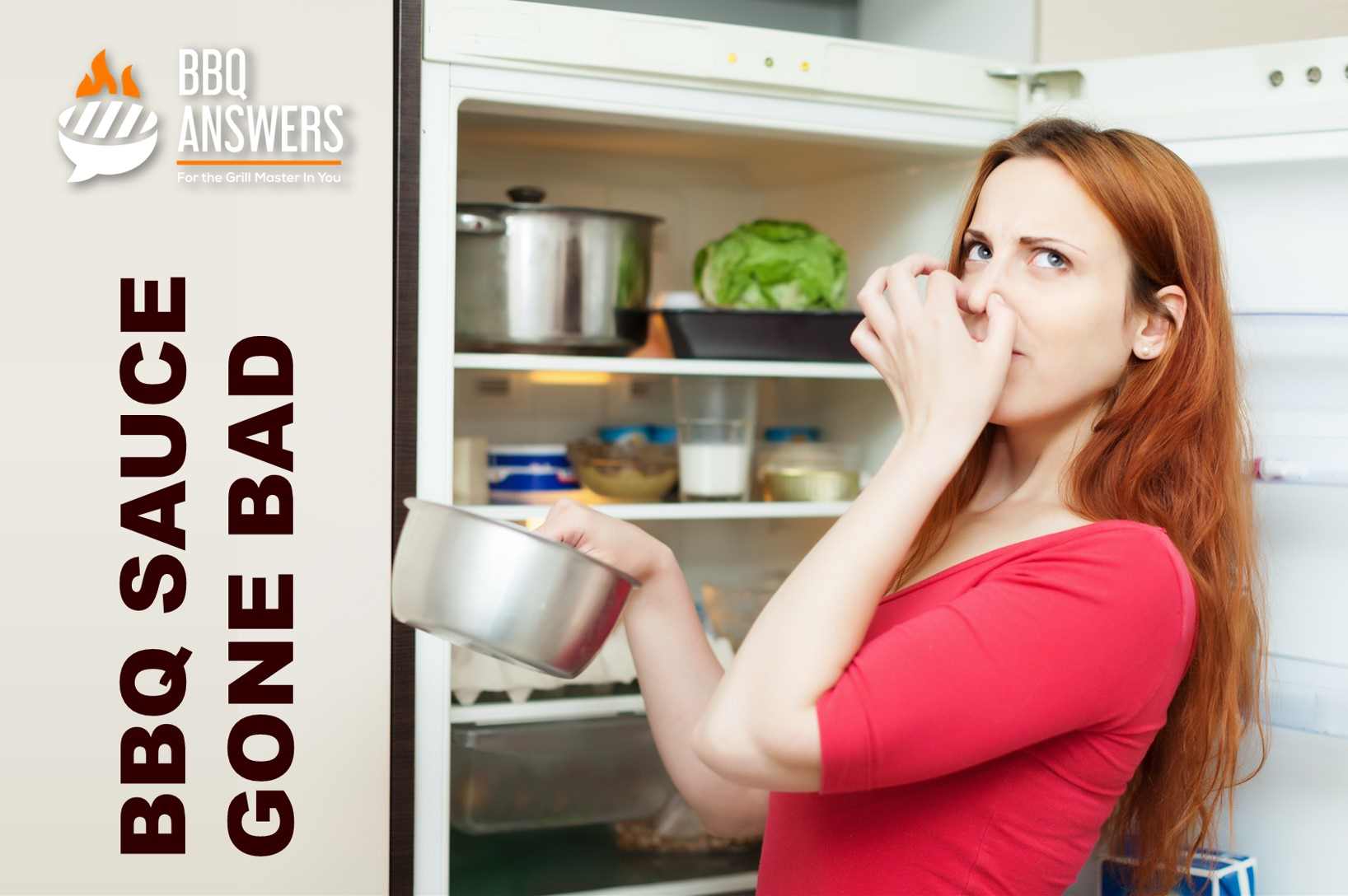 BBQ sauce can go bad because of the following reasons:
Like any other food, BBQ sauce can make you sick when you use bad or expired barbecue sauce. 
When bad Barbecue sauce is used, it may cause a stomach upset, vomiting, and nausea. 
To make sure that your Barbecue Sauce has not gone bad, you should:
1] Trust Your Nose
If your Barbecue Sauce smells or tastes weird, your Barbecue Sauce has most likely gone bad. Over the years, I have learned to trust my instincts, and you should start trusting yours too. 
2] Ensure Fresh BBQ Sauce
To make sure that your barbecue sauce is fresh, buy or make a fresh bottle of barbecue sauce. 
Lack of Proper Food Hygiene
Proper food hygiene is key to maintaining healthy food consumption and a healthy lifestyle in general. Contamination can occur either during preparation, as a result of poor storage, using contaminated water, or eating uncovered food. 
Food poisoning or foodborne diseases are the results of eating contaminated food. Food can be contaminated by the presence of microorganisms such as bacteria and fungi. 
Some of the symptoms and complications arising from eating contaminated food include vomiting, diarrhea, abdominal cramps, and stomach upset. 
If you experience persistent food poisoning symptoms, make sure to see a doctor as soon as possible.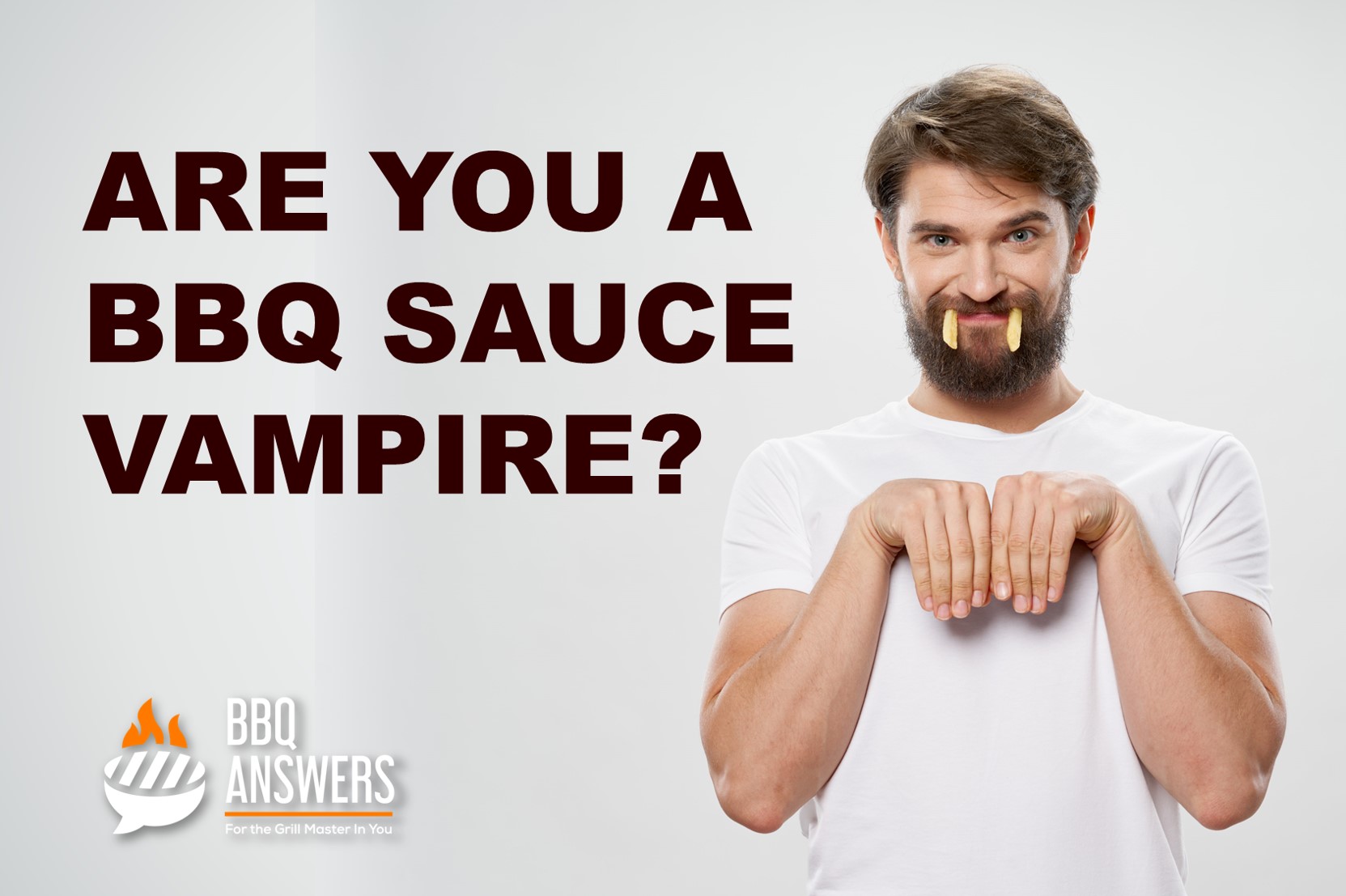 Excessive food consumption or overeating can lead to heartburn. 
When you eat, your stomach produces Hydrochloric acid (HCL) to break down food. The acid can be pushed back into your esophagus if you consume excess food. This leads to heartburn.
Excessive consumption of food can also lead to obesity, indigestion, bloating, and stooling.
Allergy and Food Intolerance
Allergies and intolerance are reactions to a particular nutrient or substance. This can be due to a specific ingredient, preservative, or chemical used to store barbecue sauce.
You may need to be cautious about the type of Barbecue Sauce that you are consuming if you have any of the following allergies or food intolerances:
Fructose and Lactose Intolerance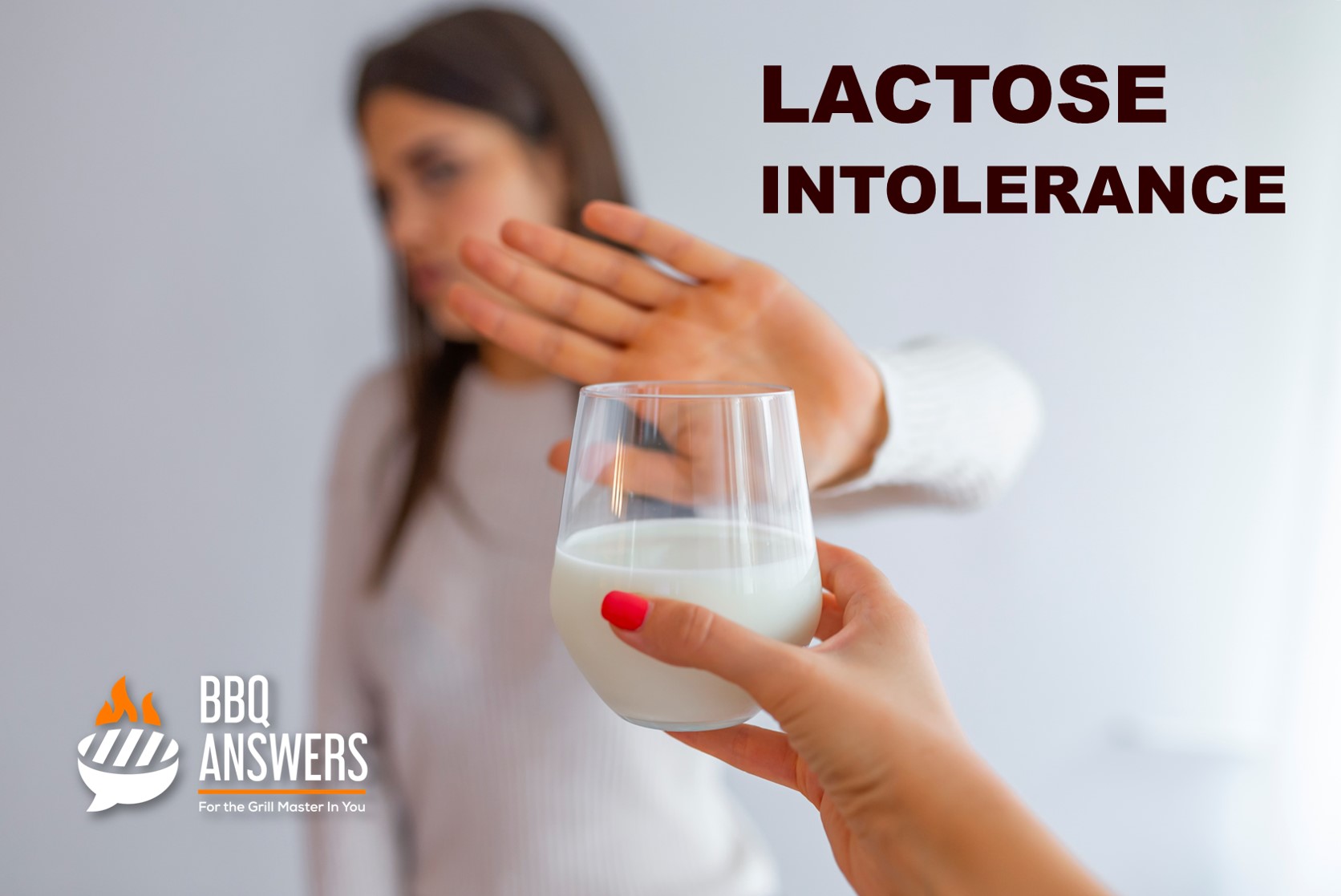 Nutrients such as fructose (fruit sugar) and lactose (milk sugar) may not be easily digested by some individuals. 
This condition is called intolerance. And such people with this condition are called Fructose-intolerant or Lactose-intolerant. 
Consuming these sugars may lead to stomach upset, frequent stooling, abdominal pain, and excessive gas.
People with Fructose-intolerance or Lactose-intolerance must avoid ingredients such as corn syrup, tomatoes, and other dairy products, which are often found in barbecue sauce.
Depending on the severity of your intolerance, you may be able to consume some amount of fructose or lactose without experiencing food intolerance. When a small amount of tomatoes is consumed, it usually doesn't cause any problem. However, large amounts of fresh or concentrated tomatoes found in sauces or juices can increase the concentration of fructose. 
These food intolerances are caused by the insufficiency or complete absence of specific enzymes that are helpful for digestion. 
The enzyme Xylose Isomerase and Lactase are needed for the digestion of fructose and lactose, respectively.
When large amounts of fructose or lactose are consumed, it remains undigested in the gut. The fructose or lactose is then fermented by the bacteria in the large intestine, which causes gas build-up and stomach upset.
RECOMMENDATION:
Finding a BBQ sauce that doesn't have lactose and fructose can be a challenge. The best alternative is using one of our recommended BBQ rubs.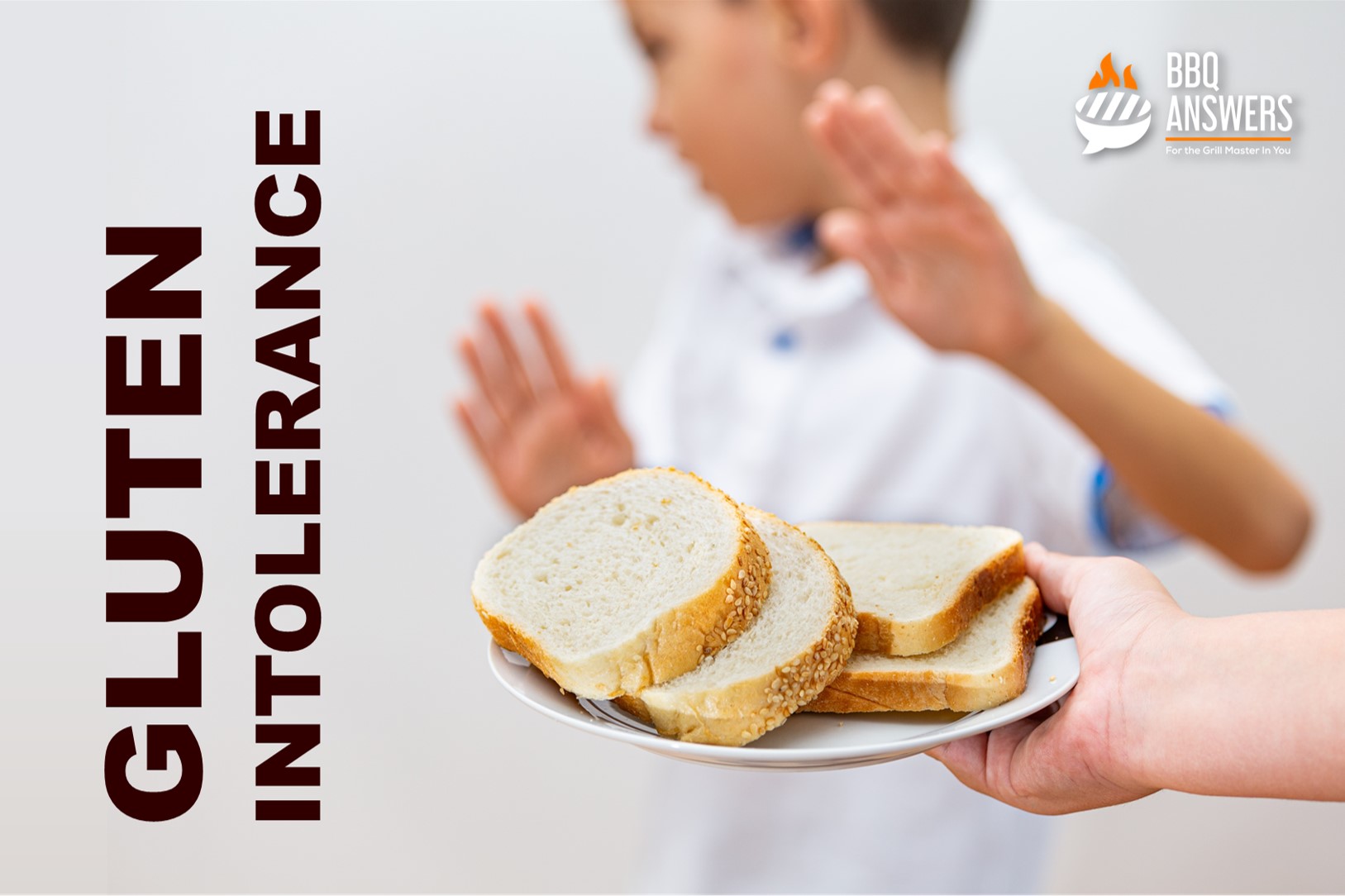 Gluten intolerance is an overreaction of the immune system caused by the consumption of gluten. 
Gluten is a group of various proteins known as prolamins – plant proteins with high proline amino acid content – found in grains such as wheat, barley, and rye and also found in beverages fermented with yeast. Gluten is usually used as a thickener or stabilizer. It is found in processed food products such as semolina, bread, burgers, and pastries. 
Heath Stats: 
Gluten Intolerance is very common. It affects up to 7% of the U.S population.
When gluten is ingested in gluten intolerant people, it can lead to symptoms such as abdominal pain, diarrhea, and fatigue.
Gluten-sensitive can consume small amounts of gluten, while people with celiac disease are completely gluten intolerant. 
Most barbecue sauces contain gluten, so if you want to avoid gluten, always buy sauces with the 'gluten-free' label. 
If you or someone you know is gluten intolerant, you must read this article on having a gluten-free BBQ along with a recipe for the best Gluten-Free BBQ Sauce.
Health Reactions to Barbecue Sauce
Sometimes, we don't know how to identify why we're having a health problem. It could be because of bad BBQ sauce, overeating, an intolerance, or a combination of all of the above.
Not knowing why you are having problems means you can't take the right treatment.
Let me try and solve this dilemma by giving you the symptoms, causes, and remedies for each of the following conditions: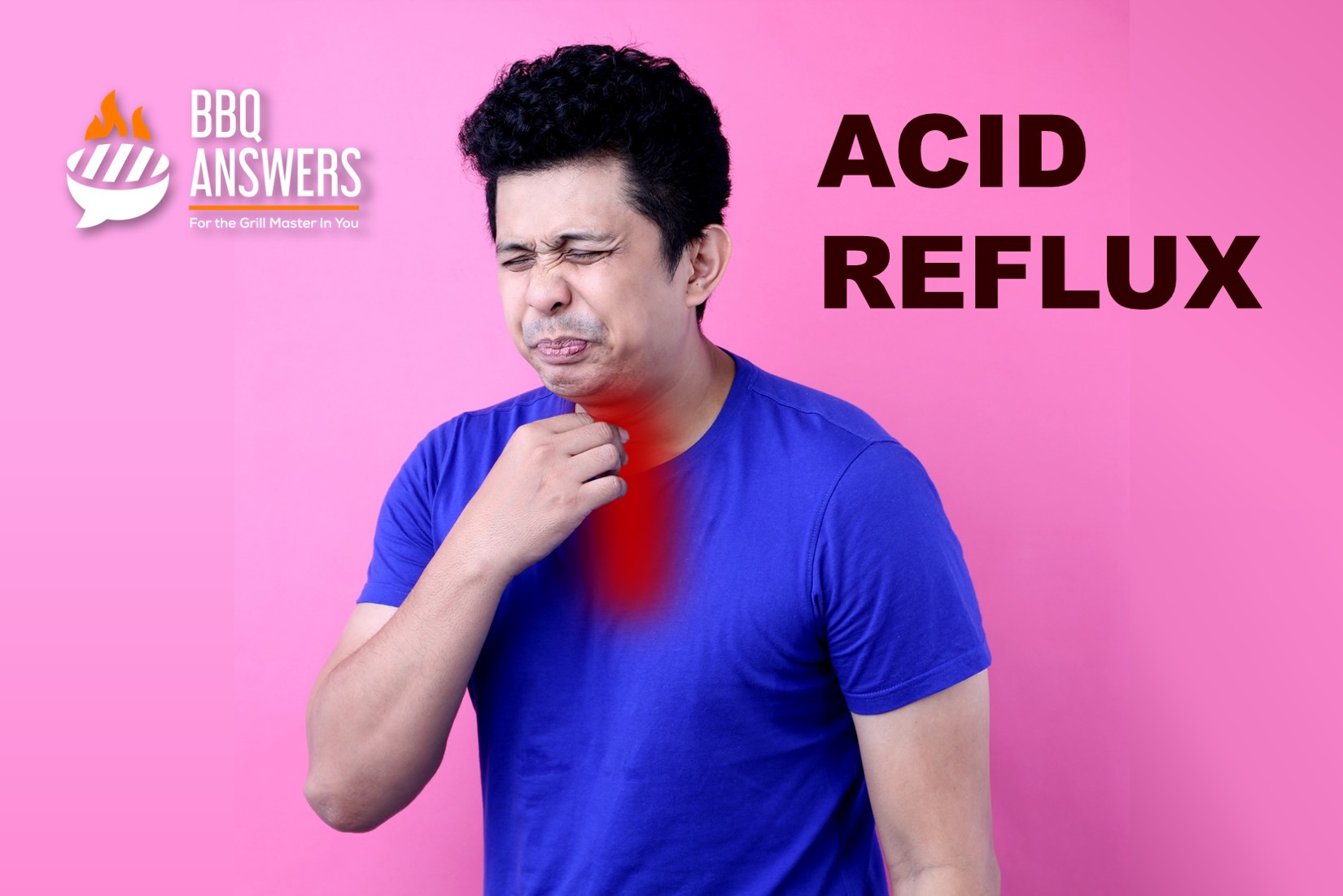 Heartburn, also called acid reflux, is a discomfort or burning pain felt in the chest. It is a condition caused when the natural digestive acid of the stomach gets pushed up into the esophagus (throat), causing a burning sensation in the lower chest. 
Symptoms of Heartburn
Pain in the lower chest

Burning sensation in the throat

Sour-tasting fluids at the back of your throat

The feeling of involuntary regurgitation
Causes of Heartburn
Heartburn is caused by eating excessive amounts of acidic foods or spicy ingredients, which are used in foods like barbecue sauce. Barbecue sauce contains ingredients rich in spicy (spices) and acidic (tomatoes) content ingredients. 
Consuming BBQ sauce in large amounts causes your stomach to produce a high amount of acid to break down these food items. This may cause some of this excess acid to flow up into your esophagus, thereby creating a burning sensation in your throat.
Remedies for Heartburn
The quickest remedy for heartburn is to drink low-fat milk, fruit juice, smoothie, or water.
When you have heartburn, avoid lying down. Consume one of the above cold beverages and stand straight until the symptoms diminish. 
If you suffer from chronic heartburn, avoid tomato and spices. The recommended fruit-based sauces in the gluten-free sauce section below are milder yet flavorful. This makes them the perfect alternative to regular BBQ sauce. 
If you'd like to make your own BBQ sauce instead, check out our Recipes for Healthy BBQ Sauce and try the BBQ Sauce recipes that don't use tomatoes.
If symptoms persist, ensure to visit your doctor.
Heath Stats: 
According to Medical Research, up to 15 million Americans experience heartburn every day.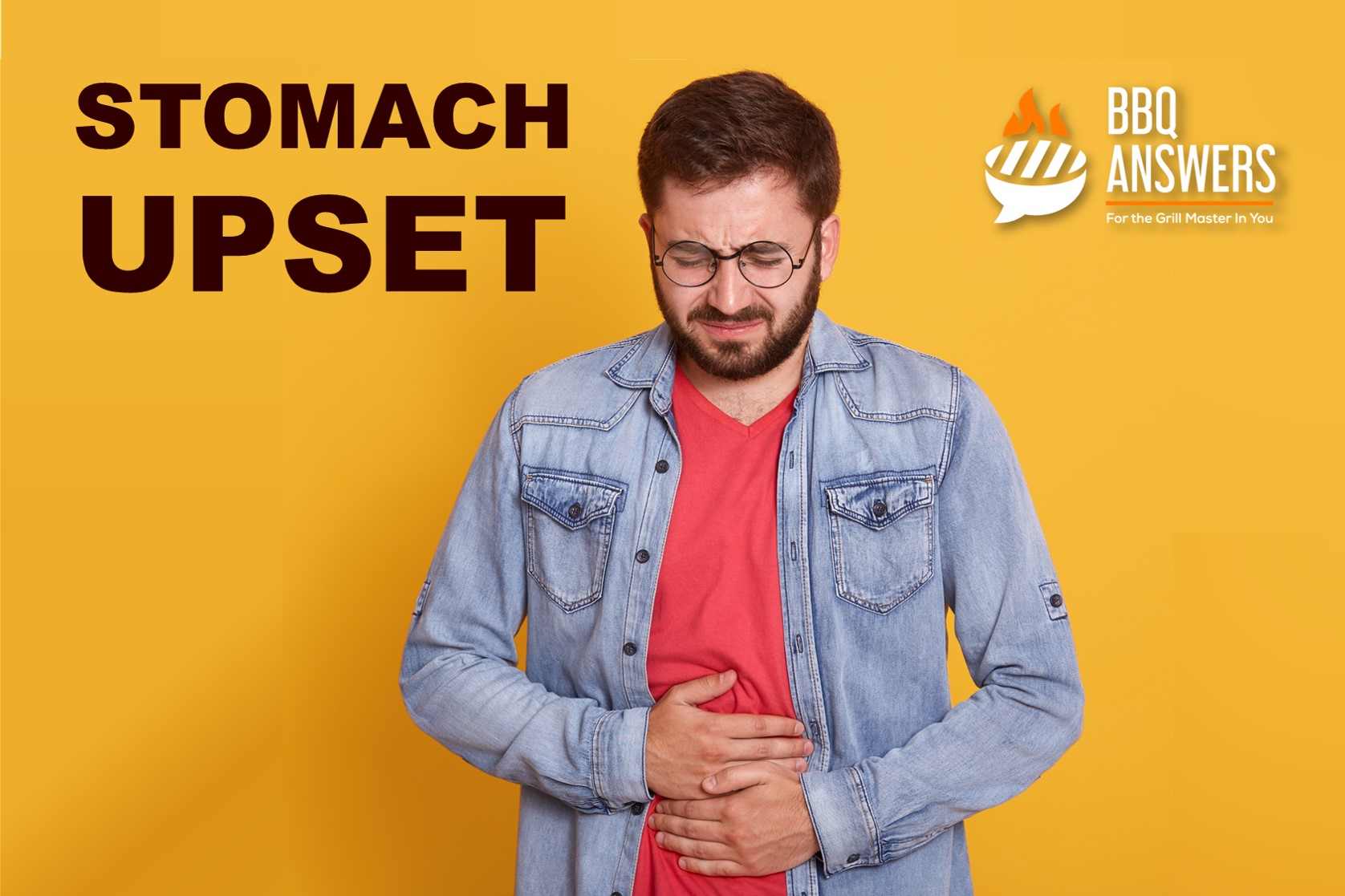 Stomach Upset, also called indigestion or dyspepsia, is abdominal discomfort felt as a result of impaired digestion.
Symptoms of Stomach Upset
Common symptoms of stomach upset include
Constipation, 

Indigestion, 

Vomiting,

Bloating, or

Diarrhea.
Causes of Stomach Upset
You can suffer from stomach upset if you have a food intolerance or if you eat contaminated food.
When Fructose-intolerant or Lactose-intolerant people consume regular barbecue sauce in large amounts, they cannot properly digest the fructose and lactose. The poorly digested nutrients remain in the guts and get fermented by bacteria present in the stomach. 
This fermentation causes gas build-up, abdominal pain, diarrhea, nausea, and bloating. Sometimes it even causes vomiting or malabsorption of certain nutrients such as iron.
Remedies
Drink plenty of water and avoid lying down. 
If the symptoms don't subside easily, go on a BRAT diet. A BRAT diet includes Banana, Rice, Apple, and Toast.
Abstain from foods that are difficult to digest, such as beans or dairy food products such as cheese, milk, and ice cream. If you have gluten intolerance, have a Gluten-Free BBQ.
Recommended Barbecue Sauces
Now that we know what sauces could be bad for you, let's see some alternatives that you could enjoy.
Popular Favorites
I recommend these sauces if you are looking to toss out your spoilt/expired sauce and stock up on some fresh sauce.
Sauces by Traeger



Traeger makes some really good sauces that are always a hit among guests. The Apricot Sauce is my favorite!
Lactose and Fructose Free BBQ Rubs
I recommend these rubs if you are lactose or fructose intolerant.
Pit Barrel Cooker Rubs



This veteran-owner company makes some delightful rubs. I find that their bigger packs deliver an amazing bang-for-buck.

Fire and Flavor Rubs



This company makes some really unique tasking rubs. Their coffee rub is truly extraordinary!
Gluten-Free Sauces
I recommend these sauces if you are gluten intolerant.
Apple BBQ Sauce



Thick and rich sauce by Traverse Bay Farms loaded with apples and other naturally gluten-free ingredients.
Cherry BBQ Sauce



This Cherry BBQ sauce by Traverse Bay Farms has a unique flavor and naturally gluten-free ingredients that are sure to get you into a cheery mood. for some great options.
Red Raspberry BBQ Sauce



This masterpiece by Traverse Bay Farms has a combination of red raspberries, jalapeno, natural Mesquite smoke to tantalize your taste buds.
Recipes For Healthy BBQ Sauce
If you want to avoid preservatives and ensure fresh, hygienic BBQ sauce, you can make your own tasty BBQ Sauce at home. Here are five barbecue sauce recipes that you can try at home:
Related Questions
How To Know if BBQ Sauce is Spoilt or Expired?
You can tell if a barbecue sauce has gone bad by looking at the color, texture, and checking for any visible growth of microorganisms on the container. Spoilt barbecue sauce usually becomes darker, thicker, and smellier as it gets bad.
To preserve BBQ sauce for longer, make sure you read and follow the instructions for storage.  Also, check the manufacturing and expiry date of the BBQ sauce before purchase.

What is the Healthiest Barbecue Sauce?
The healthiest BBQ sauce is the one you make at home as you have absolute control over the ingredients, the environment of preparation, and storage. All BBQ sauces are inherently healthy, but if you have any allergy, replace the allergen with another suitable ingredient.
What is Barbecue Sauce Syndrome?
BBQ sauce syndrome is the temporary stomach upset one feels on consuming BBQ sauce. This happens when the BBQ sauce has gone bad or you have overconsumed it to the point that it triggers your Lactose-intolerance, Fructose-intolerance, or Gluten-intolerance.
Exercising self-control and choosing the right ingredients in your BBQ can help remedy BBQ sauce syndrome.
Conclusion
The key to a healthy diet is eating every good food in moderation. Too much of any good food causes problems.
I hope the recipes mentioned in this post help you enjoy BBQ sauce without any problems.
For more tips on enjoying your barbecue, subscribe to BBQanswers.com