How to Make Vegan BBQ Chicken? (Using Seitan)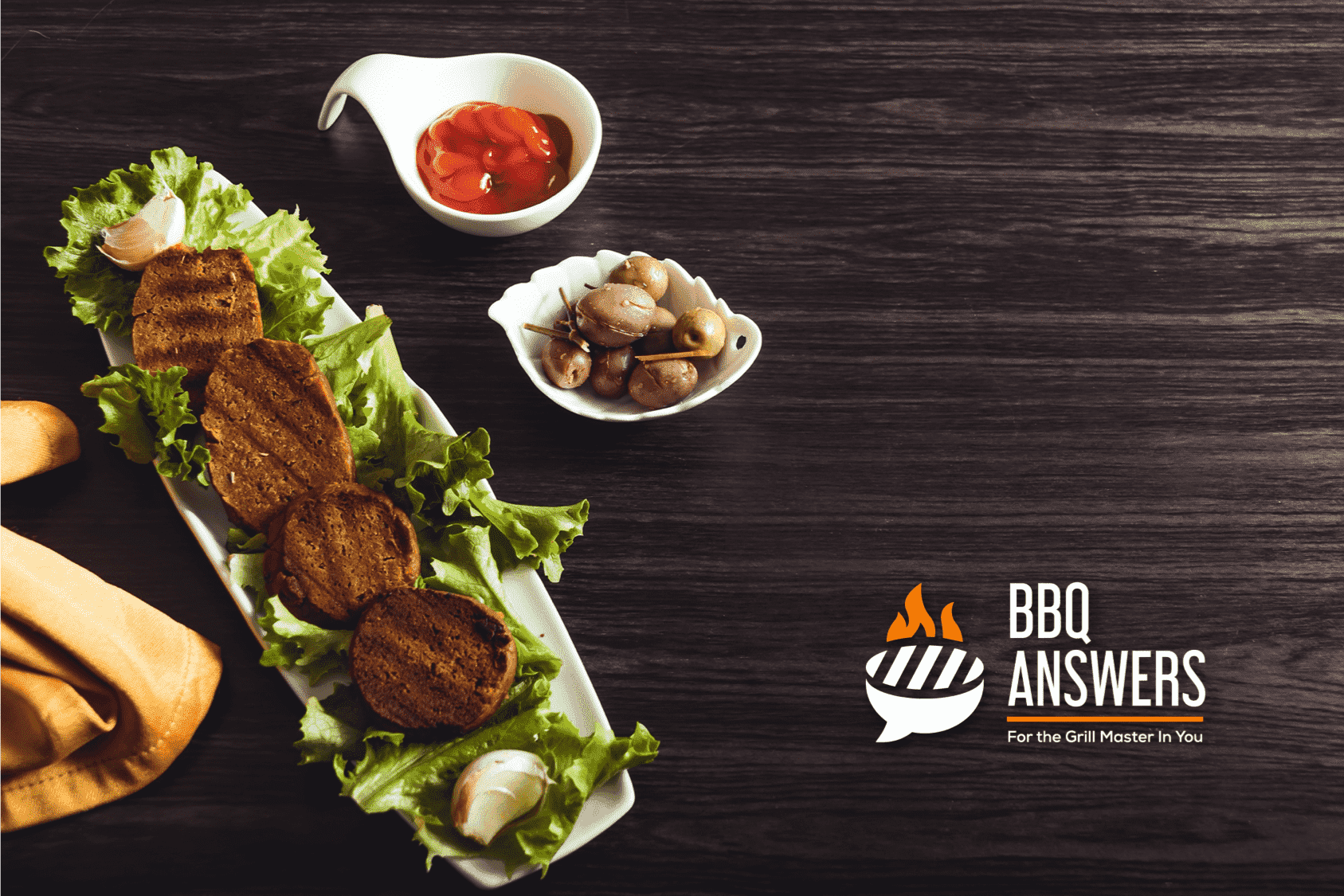 "I have become vegan!" 
Just a while ago, saying these words was tantamount to admitting to a crime, but today, it's not uncommon to come across people who are vegan or planning on becoming one soon. 
Veganism is common among the youth today, and it's not just because it is popular. The reasons people are going vegan is because of ethics, health, and sustainability.
As veganism gains popularity, people are looking for ways to make vegan food tastier. Don't get me wrong, vegan food is already delicious as it includes a lot of variety from vegetables and fruits, to pulses, grains, seeds, beans, and nuts. 
However, It's natural to wonder whether people can maintain a healthy diet while excluding animal products. What replacement foods will enrich the diet of someone who has just adopted a vegan lifestyle? And more importantly, what vegan foods can satisfy my meat cravings?
For all these questions, we have a single answer – Vegan Chicken!
We know that vegan bacon and vegan cheese can be an absolute delight, but with chicken being the number one protein consumed in the United States, it's safe to say that a chicken replacement will be every ex-meat lover's dream come true!
With a viable replacement for chicken, you will be able to make every chicken dish you want, without using chicken meat! Want to know more about some mouth-watering Vegan BBQ chicken recipes? Keep reading! 
Introducing Vegan BBQ Chicken
Vegan Chicken? Seriously? 
Yes. It is called Seitan (pronounced 'say-tan') and has become the golden word for all ex meat-lovers. This isn't an exaggeration either! Vegan BBQ chicken is popular among vegans. 
Seitan is a mouth-watering, finger-licking good dish that has replicated regular chicken to miraculous perfection. It is made from wheat gluten and can be made chewy, just like chicken. It can be consumed as a plain BBQ chicken dish or added to pizzas, sandwiches, burgers, salads, and much more.
The best part of this is you can easily prepare Seitan in your kitchen with ingredients that are readily available in grocery stores. The basic recipe of Seitan generally includes wheat gluten, water, onion powder, garlic powder, broth powder, or vegetable stock powder and salt. It is a protein-rich food and definitely a healthy replacement. 
Vegan BBQ Chicken Recipe:
The core components for preparing a Vegan BBQ chicken are the BBQ sauce and the Seitan. 
Let's explore the recipe in detail.
Seitan Recipe
Ingredients:
For the Dough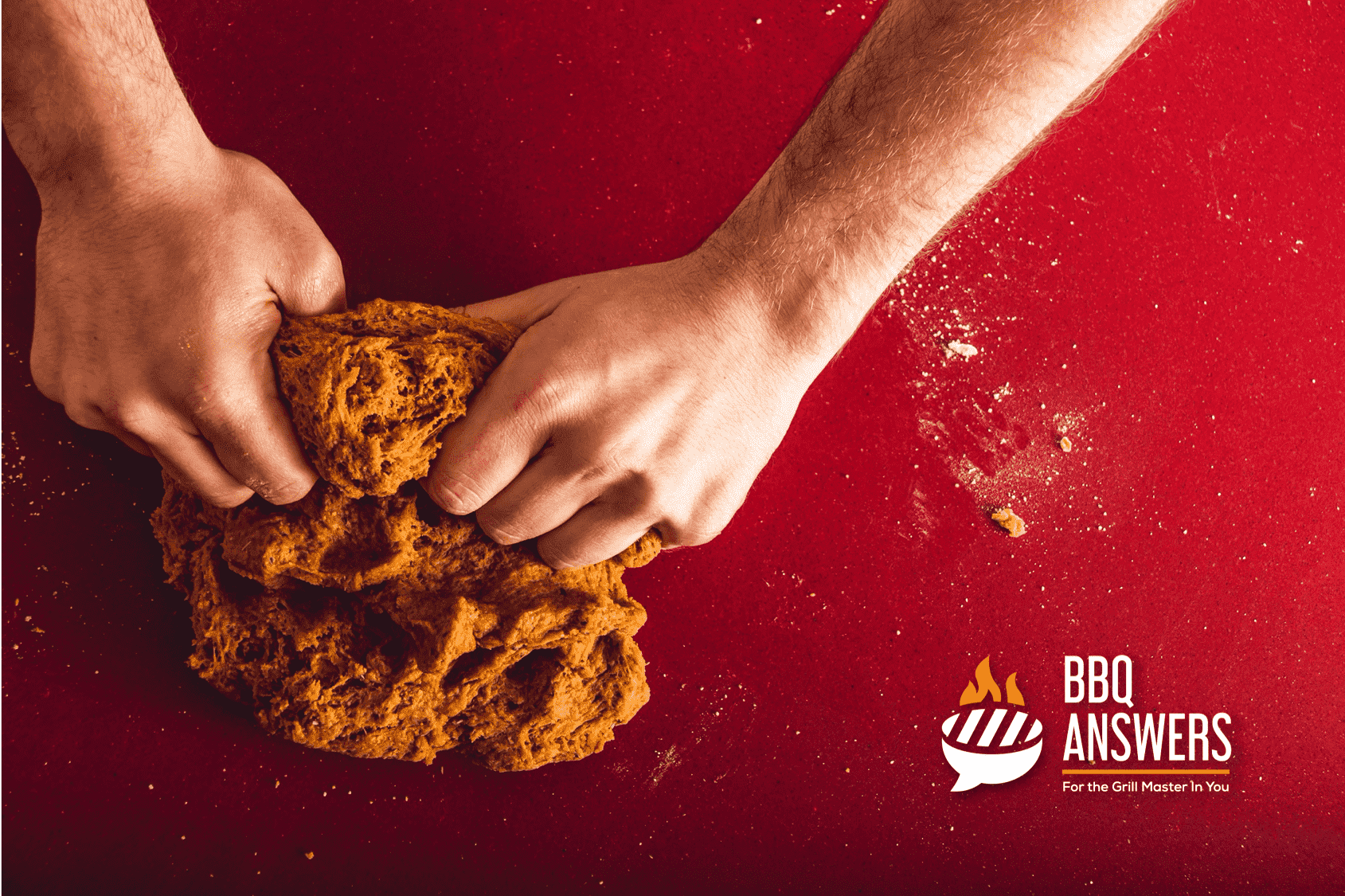 1 cup of wheat gluten

1/4 cup chickpea flour

1 cup of water
For the Broth – Chicken Flavor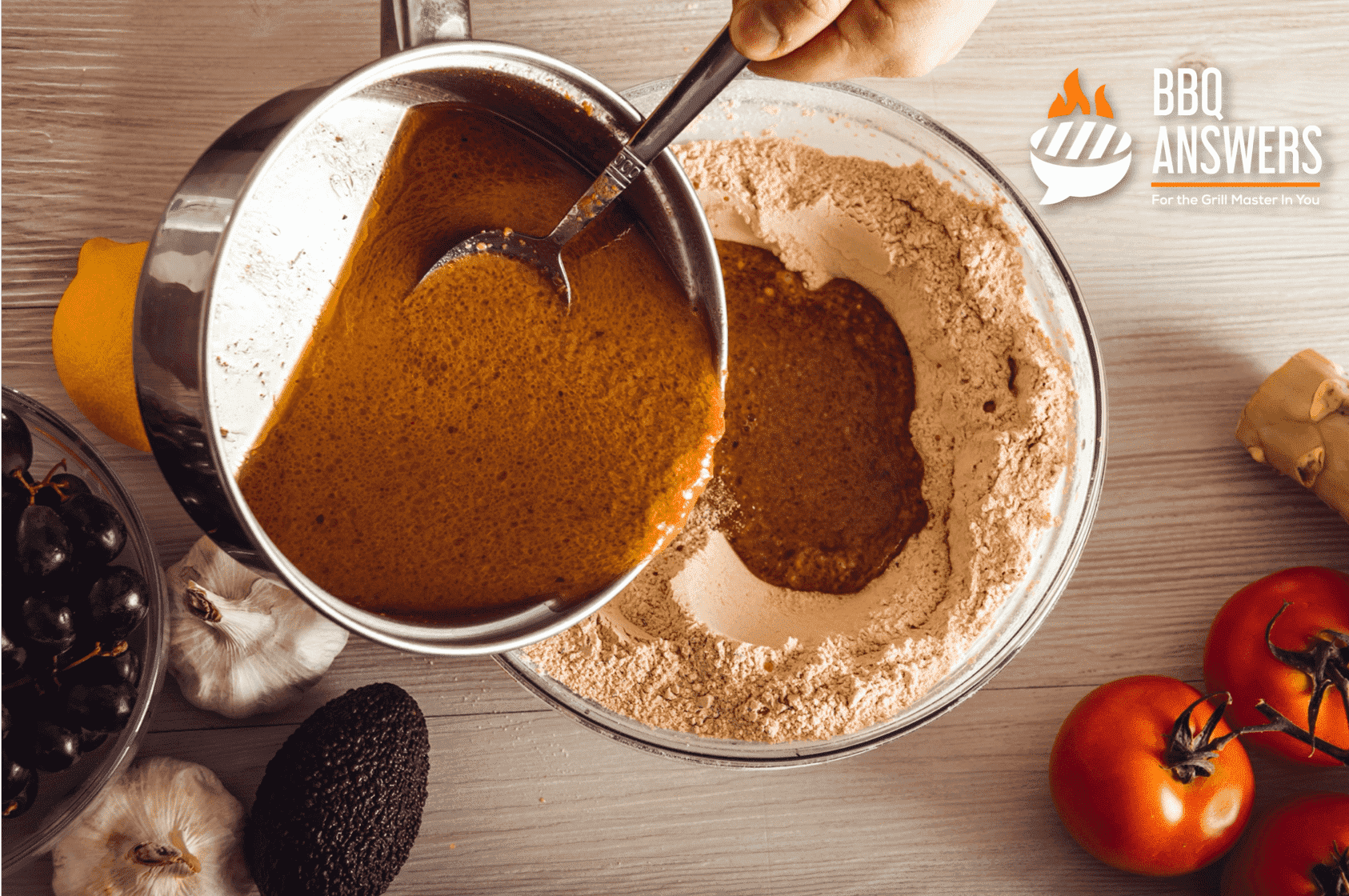 1 1/2 tsp chicken seasoning

1 tsp onion powder

1/2 tsp garlic powder

1/2 tsp liquid smoke

6 cups low sodium vegetable broth

1/3 cup soy sauce

1/4 cup nutritional yeast 

1 1/2 tsp white wine vinegar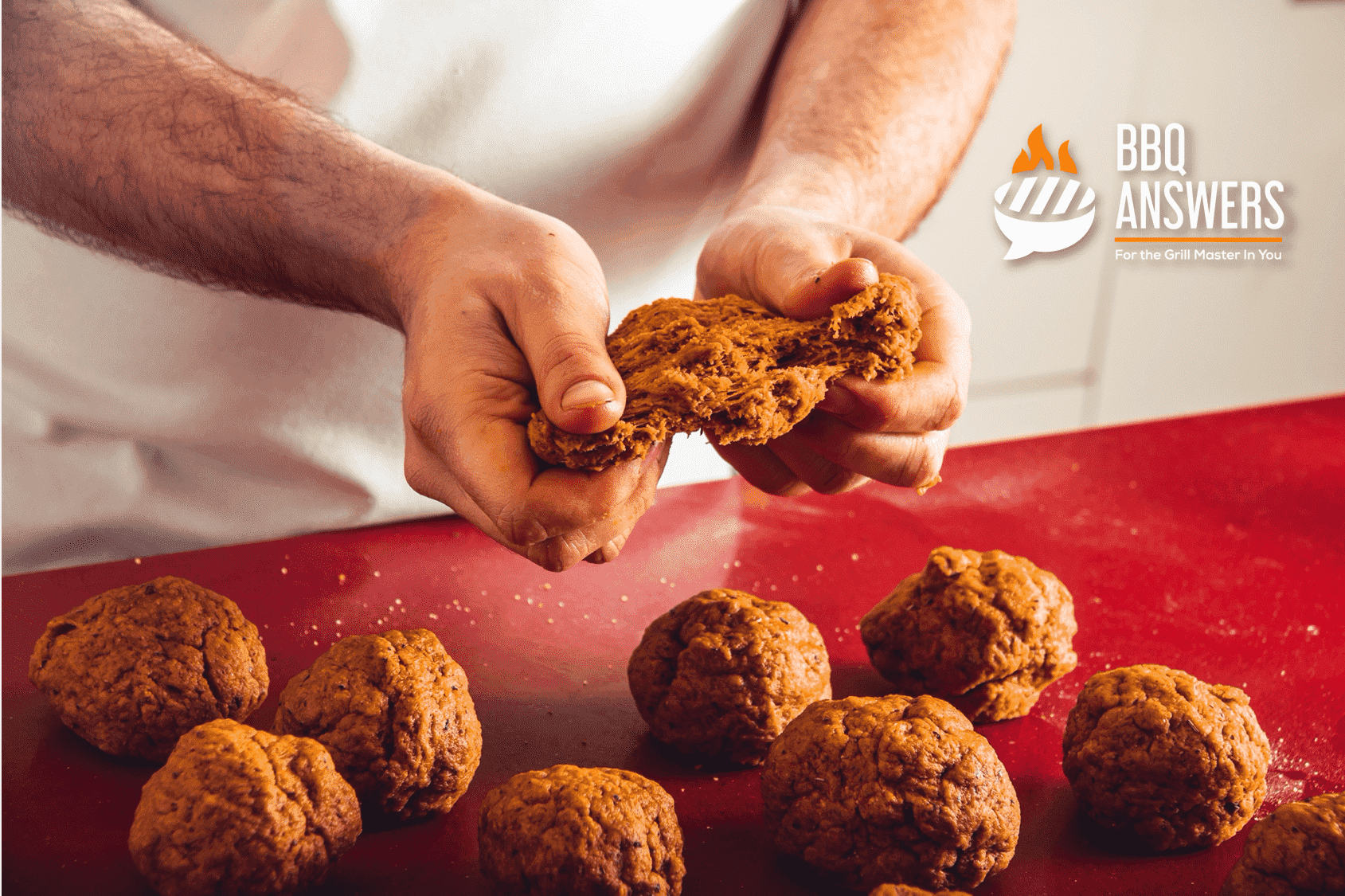 STEP 1: Mix the wheat gluten and chickpea flour together in a bowl.
STEP 2: Add the water and knead into a soft dough.
STEP 3: Allow the dough to rest for 5 minutes.
STEP 4: Meanwhile, in a large pot, mix in the broth ingredients.
STEP 5: Heat the broth to a boil, and then simmer on low heat.
STEP 6: Divide the dough into small strips or pieces.
STEP 7:Add the dough to the broth.
STEP 8: Allow the broth to simmer on low heat for 1 hour, uncovered.
STEP 9: Remove it from the heat and allow it to cool.
Once cooled down, you can cut the Seitan into smaller pieces.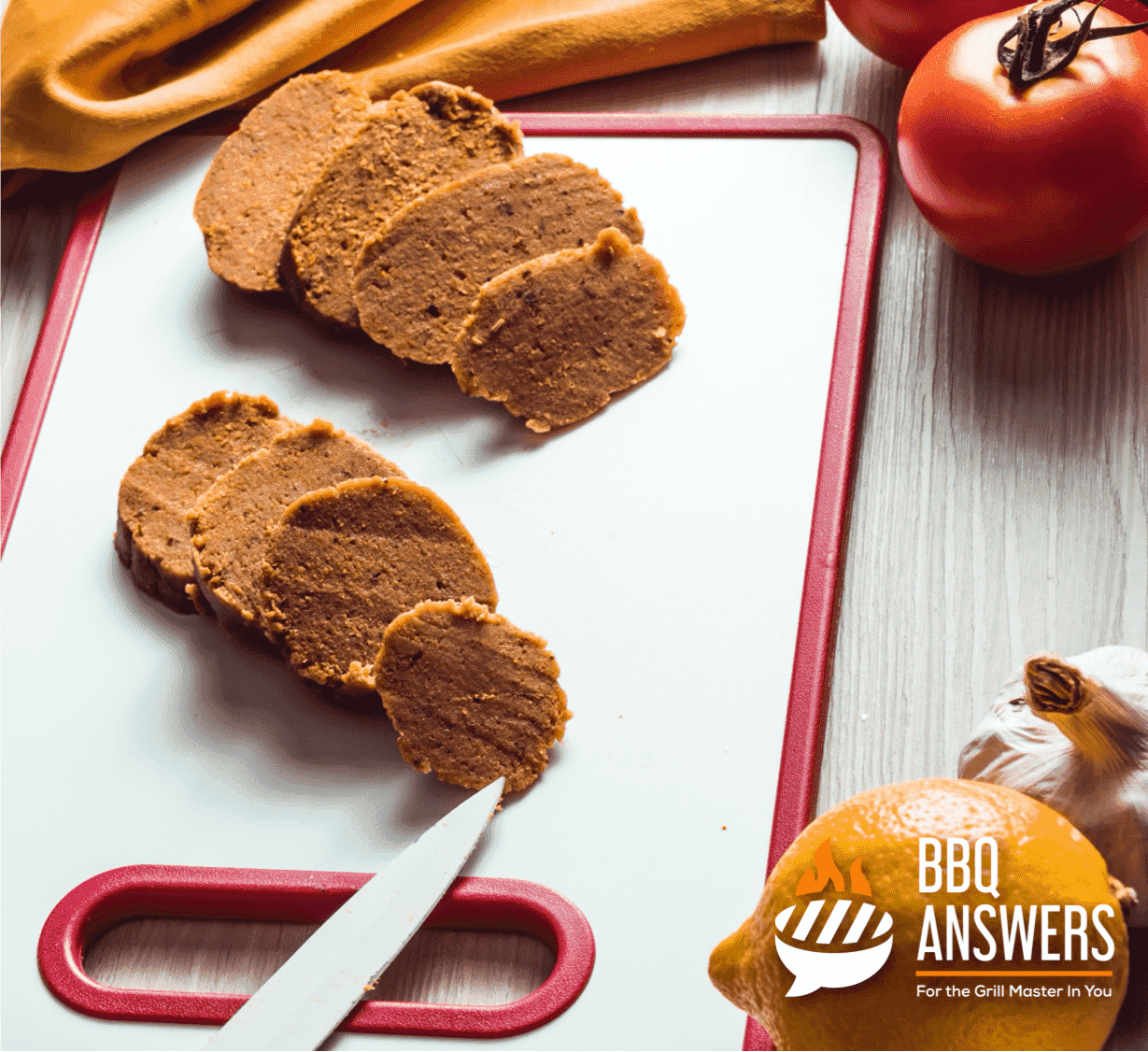 If you don't want to use it immediately, you can store it in the broth itself. You can also store the leftover Seitan in a refrigerator for up to 5 days.
Preparing the Vegan BBQ Chicken: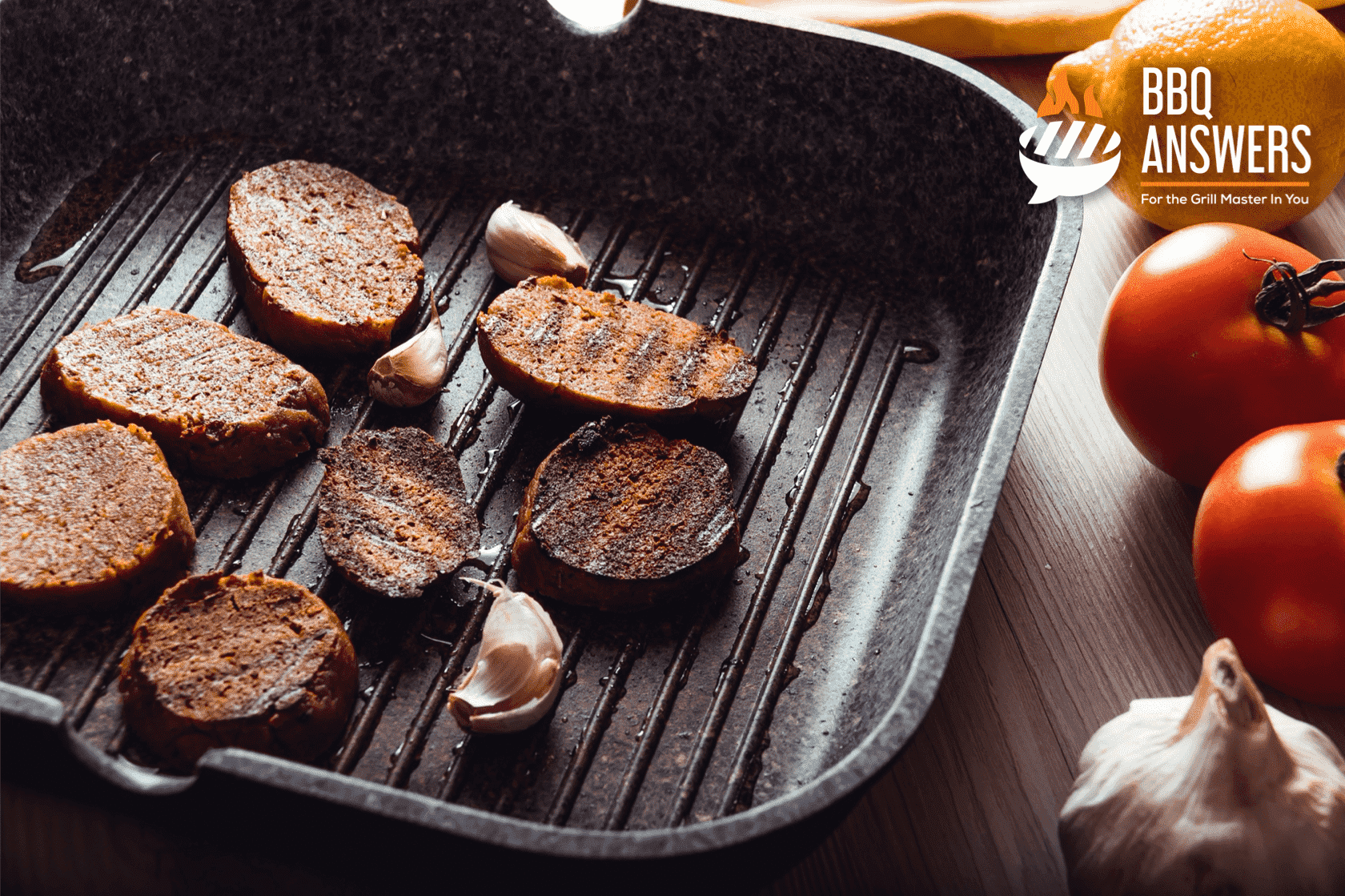 Now that we have the vegan sauce and the Seitan, we can make our Vegan BBQ chicken.
Place the Seitan you prepared onto a pan and put it on the grill on medium heat. 

Keep charring the Seitan till it turns to a beautiful golden color. 

Then you can baste the Seitan with the Vegan BBQ sauce that we prepared.

Alternatively, you can also baste the Seitan with some butter, garlic, and thyme and serve the BBQ sauce as a dip.
Your Vegan BBQ chicken is ready! You can serve it on a plate, and you are all set to munch on this succulent dish! 
Recipes for Popular Vegan Chicken Dishes
Want to experiment with something more? Once we have found the replacement for chicken, preparing the dishes of your choice is no longer a challenge. 
Let us dive into the recipes of popular chicken dishes to satisfy our taste buds. We're focusing on fast foods because, as a vegan, great tasting fast food is hard to come by.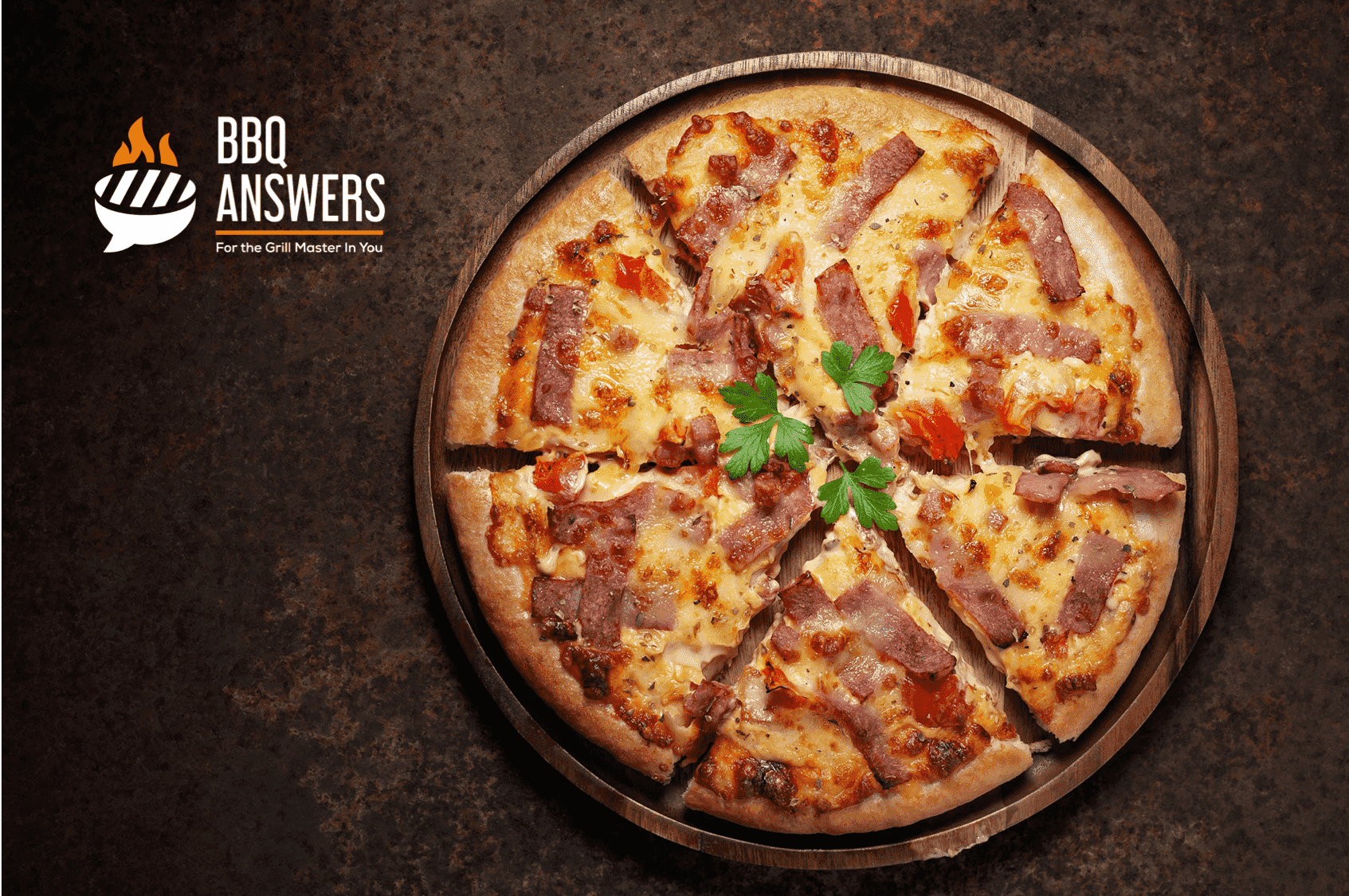 Ingredients:
For the pizza dough:
Flour

Yeast

Olive Oil

Salt

Water
For the toppings, use ingredients of your choice.
Method: 
Mix the ingredients together and knead it well. Ensure the consistency is neither too firm nor too loose. Once you are done with the kneading, take a bowl and place the flour dough in it. 
Pro Tip: 
Before you place the dough in the bowl, rub some olive on the container. This prevents the dough from sticking to the vessel.
Patience is critical in this next step. Use a towel to cover the utensil that you placed the dough in and leave it for an hour. This is because the yeast in the dough will need some time to rise. 
Pitmaster Wisdom: 
I suggest making the dough at the beginning of the cooking process. This way, you can carry on with other preparations as the dough rises.
After the dough reaches the desired consistency and size, spread some flour on your kneading workspace and get ready for the fun part. 

Cut the dough into dough balls. Roll it into circular shapes. Don't worry if it's not circular at your first try. Eventually, you will get the hang of it! 

Once you have rolled it to the desired shape and pan size, rub some butter on the pizza pan, place your rolled out dough, and put it on medium heat in the oven for a few minutes. 
When you notice the color of the base turning slightly golden brown, take it out to add the toppings.

First, spread the vegan BBQ sauce and then top it with chopped pieces of the yummy BBQ chicken seitan. 

Use your creativity with the toppings. Add some bell peppercorns, or any other ingredient that you feel would enhance the taste and look of the pizza. 

Finally, we bring out the cheese. You can grate it, use it as slices, or add mini cheese blocks depending on

the type of vegan cheese

you are using.

Now admire your hand-made delicacy before putting it into the oven. Then wait for it to get ready. 

Once you see the cheese melting and the base transforming into a slightly darker version of the previous golden brown color, the pizza is ready to come out of the oven. 

Now all you have to do is wait for a long two minutes for the pizza to cool down before it is ready to be served!
Vegan BBQ Sandwich/Burger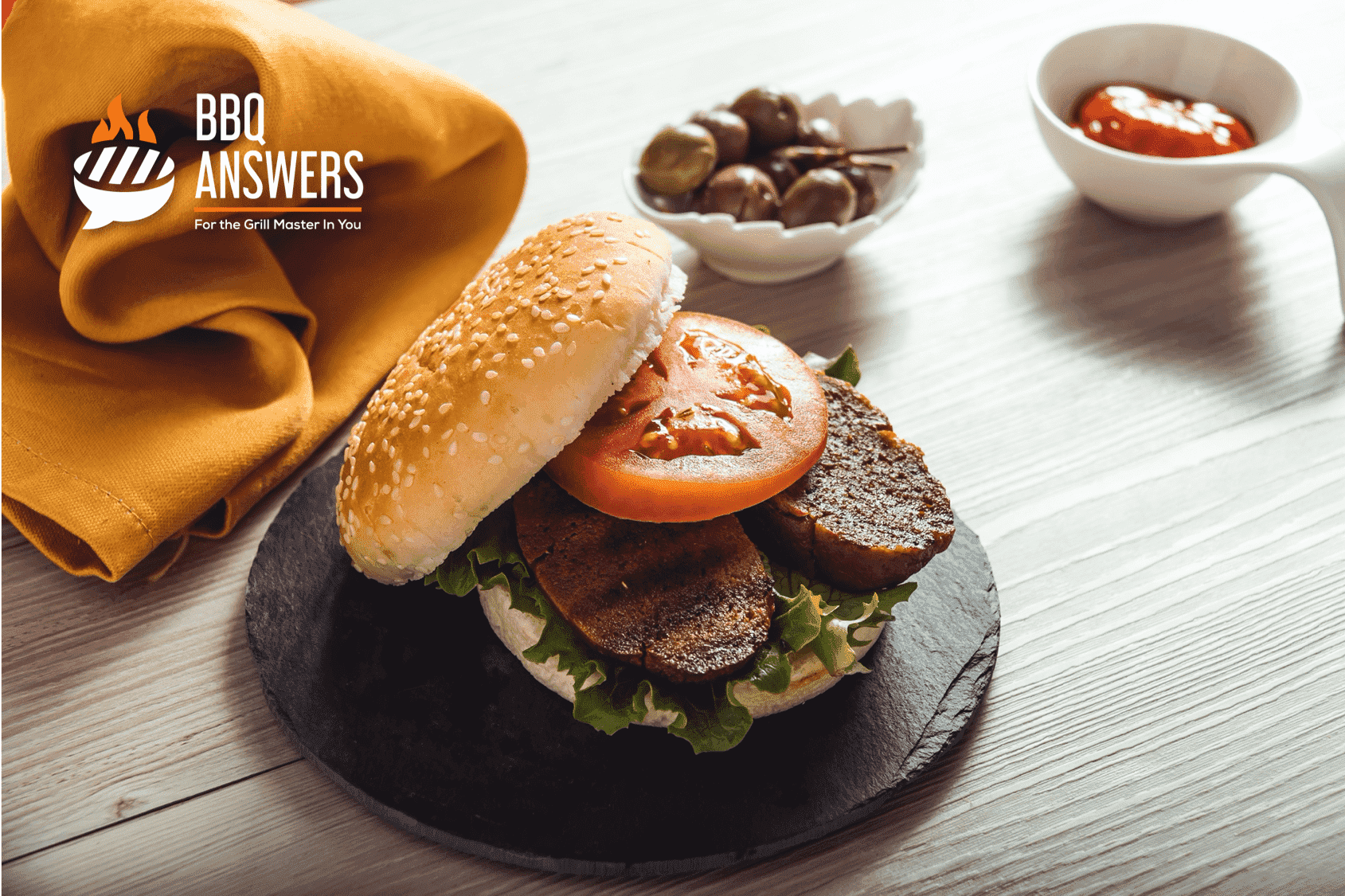 The fantastic thing about vegan BBQ chicken is that it never fails to delight people – both vegans and non-vegans. The fact that vegan chicken tastes just like real chicken has a lot to do with it. 
Ingredients:
For sandwiches/burger, you can put in anything you like, and you're good to go. You can enjoy a traditional sandwich with vegan bacon, vegan cheddar, lettuce, tomatoes, and mayo, or go crazy with pineapples, jelly, and anchovies – we won't judge!
Just remember the key ingredient – vegan BBQ chicken.
Method: 
First, cool the Seitan that you just made. Otherwise, it may cause your vegetables to sweat and your bread/bun to become mushy.

Apply the BBQ sauces and condiments of choice onto your bread. 

Then fill your sandwich/burger by cutting the Seitan into slices. If you enjoy semi-strong vegetable flavors, you may want to try bell peppers and onions too. However, I must warn you that this isn't for everyone!

Then cut the 

sandwich/burger

 down the middle if needed, serve, and gobble away! 
Final Thoughts
I hope this post helped make the world of BBQ a little more familiar, entertaining, and healthy for you!
Be sure to check our series on Vegan BBQ, where we've covered the topics of Vegan BBQ Sauce, Vegan Bacon, Vegan Cheese, and Vegan Burgers. If you are looking for more BBQ recipes, leave me a message in the comments section below, and I'll surely respond!
If you want more of such fresh, exciting, and simple vegan BBQ recipes, subscribe to BBQanswers.com by hitting the bell icon in the bottom left-hand side of the screen!