What are BBQ Flavorizer Bars? Materials, Benefits & FAQs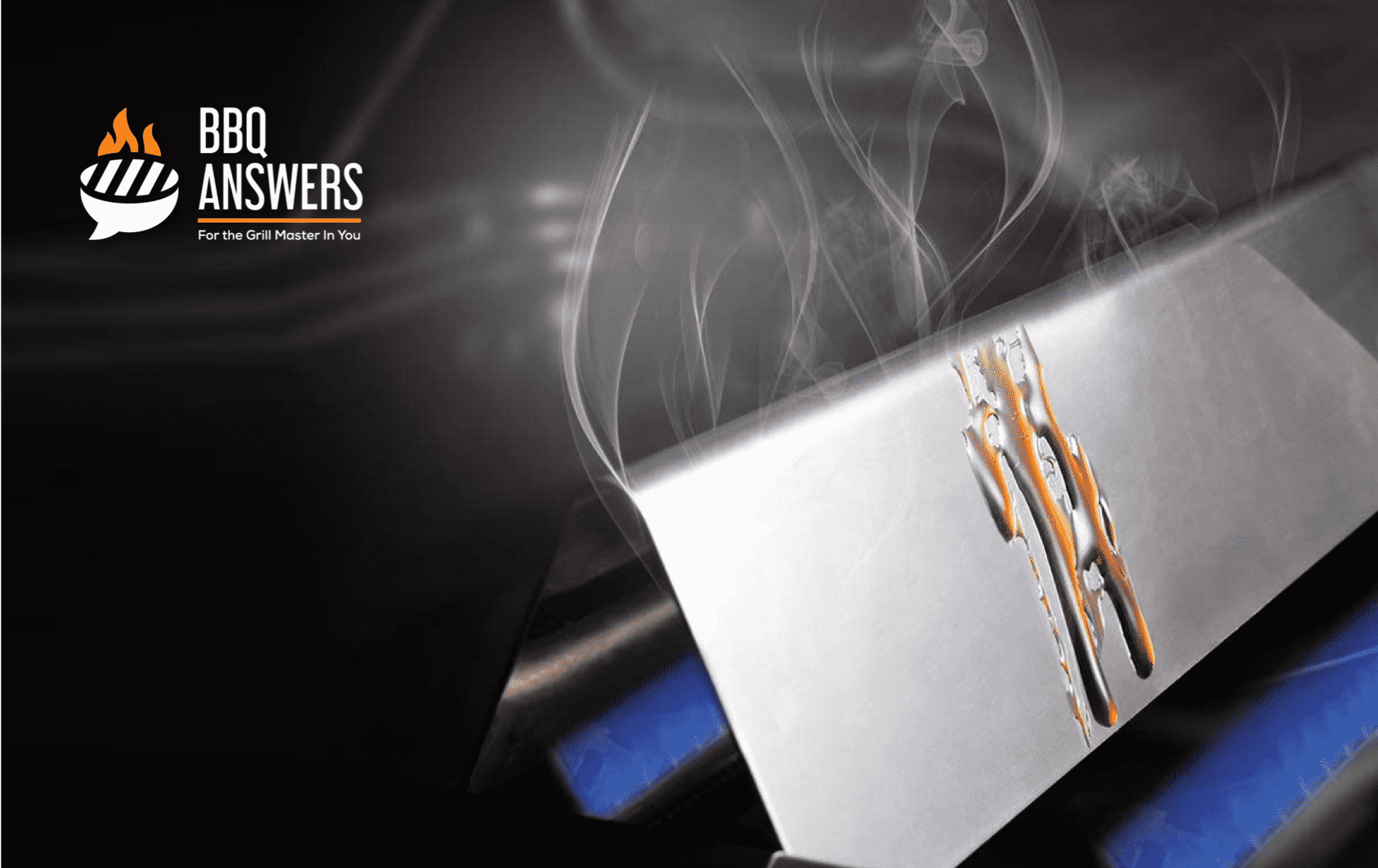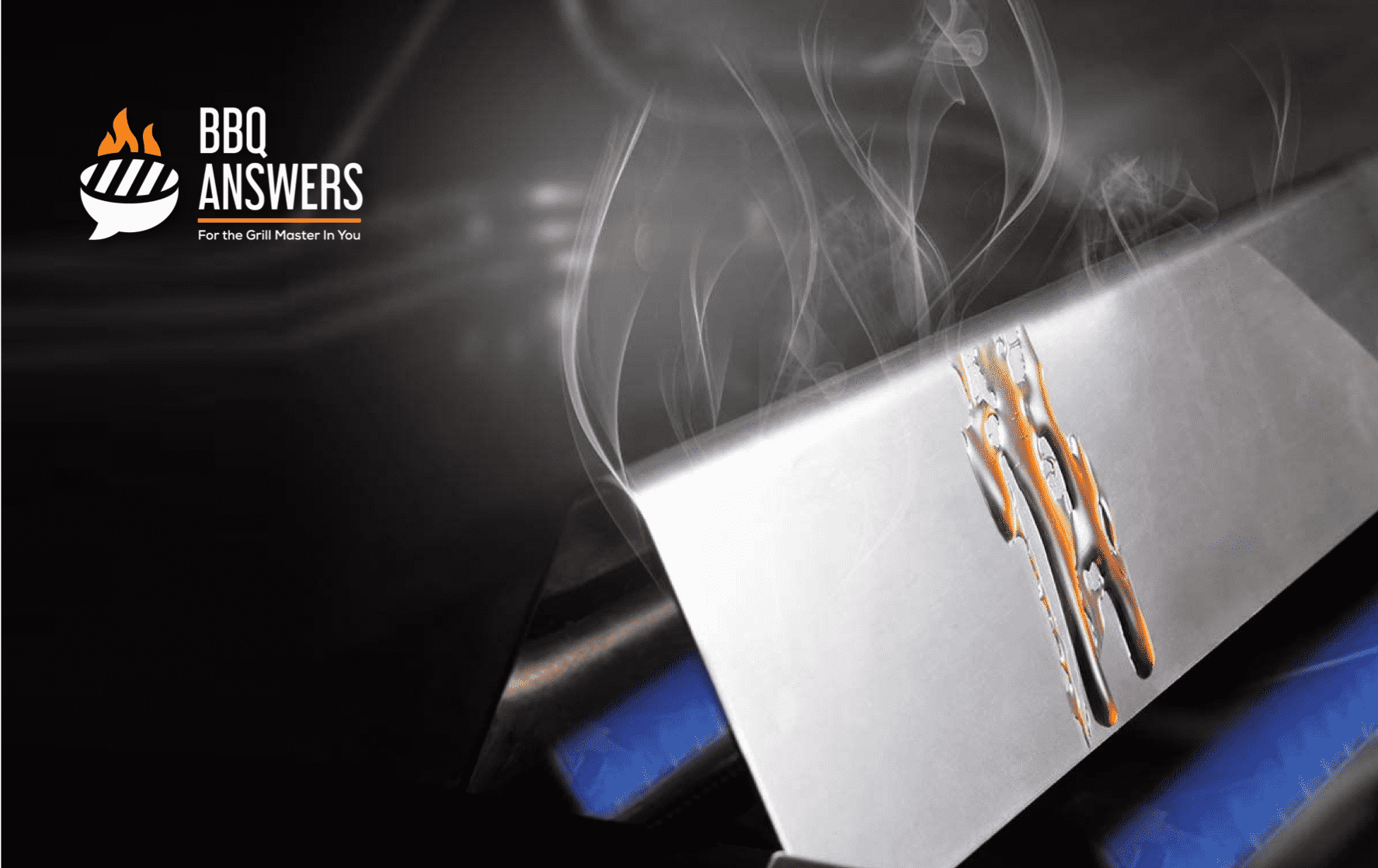 Gas grills are the most popular grills on the market. They offer versatile features, easy cleaning, less cooking time, and better control over grilling temperatures. However, contemporary gas grills are incomplete without Flavorizer Bars. 
This post has all the practical information you need about Flavorizer Bars.
What Are Flavorizer Bars?
Flavorizer Bars are v-shaped bars of steel that sit between BBQ grates and burner tubes. They help avoid flare-ups by deflecting grease and food drippings away from the burner tubes. Flavorizer Bars also vaporize the meat juices, sauces, and other drippings to create a smoky flavor in the grilled food.
Benefits of Using BBQ Flavorizer Bars
Flavorizer Bars serve the following purposes:
Prevents Flare-Ups


The Flavorizer Bars help deflect the excess drippings of fats and sauces away from the flame. This prevents flare-ups (also called grease fires) that are a common problem while grilling. Flare-ups are a sudden increase in the flame that occurs when the fire comes in contact with combustible materials. They may have different intensities and durations, some more dangerous than others.

Adds Smoky Flavor


Flavorizer Bars vaporize the sauces, marinades, and juices dripping from meat. This creates smoke that helps the grilled food get a smoky flavor.

There is sometimes disagreement on whether Flavorizer Bars really add a smoky flavor to the food. In my opinion, Flavorizer Bars add a smoky flavor to the meat. However, this flavor is mild and not comparable to the smokiness that you get on a traditional charcoal grill. The people that hold the contrary view are generally expecting a charcoal-like smokiness, so they're understandably disappointed when the sales pitch sets an unrealistic expectation in their minds.

Distributes Heat Evenly


Without Flavorizer Bars, gas grill flames don't create an even heat across the grilling surface. The Flavorizer Bars absorb the heat from the fire and spread it uniformly over a wider area. This results in evenly cooked food on the grill.

Prevents Burner Tube Clogging


Usually, burner tubes have small holes that can get clogged by grime and food particles. However, since Flavorizer Bars deflect these food particles, the tubes can deliver heat uniformly across the tube. This also reduces the frequency of cleaning required for burner tubes, which are difficult to clean.
Types and Materials of Flavorizer Bars
Flavorizer Bars usually come in two types; porcelain-enamel coated and Stainless Steel bars. When choosing between the two kinds of Flavorizer bars, consider the following Pros and Cons:
Porcelain-Enameled Flavorizer Bars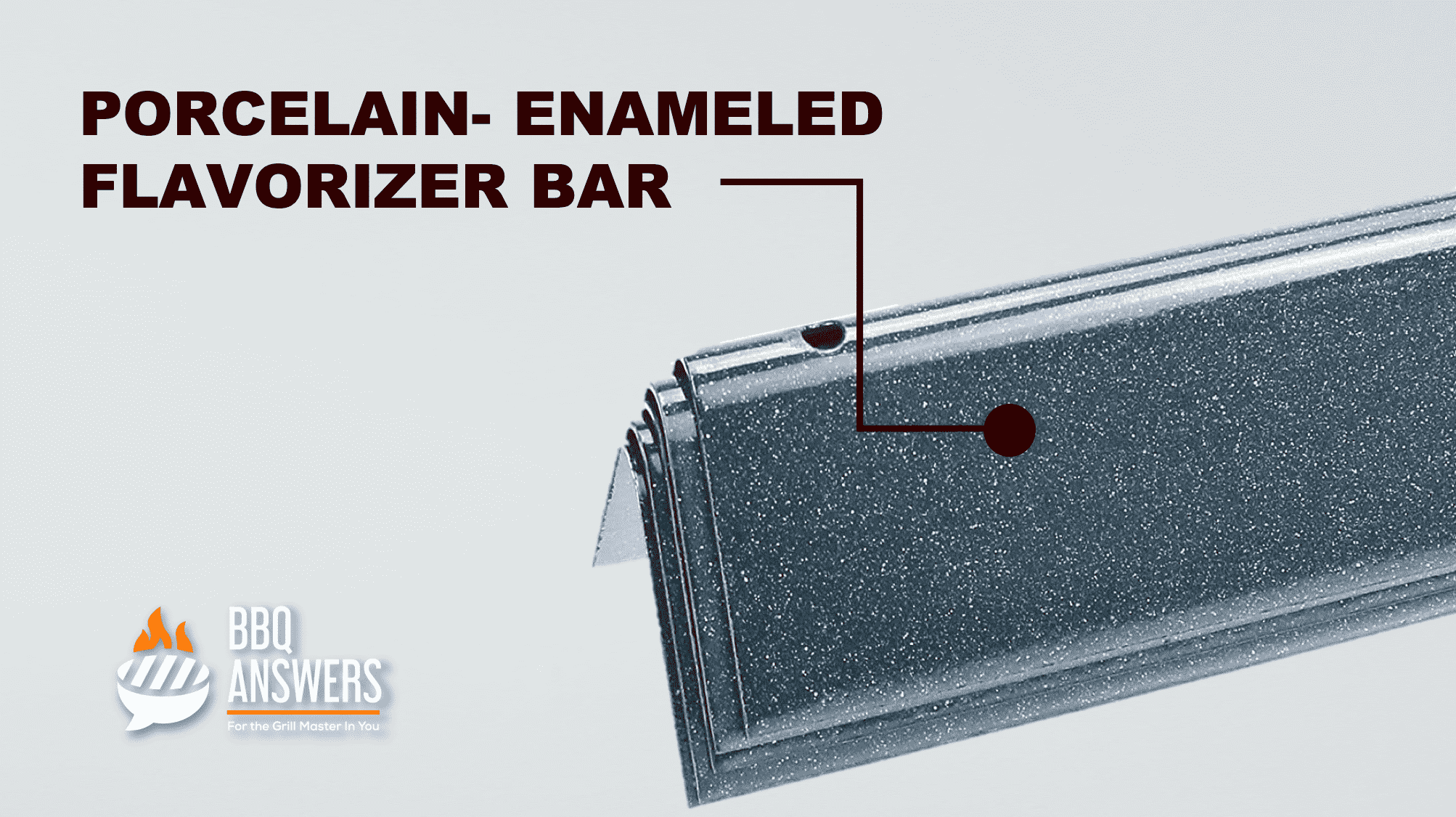 Pros:
Porcelain-Enamel Flavorizer Bars are v-shaped bars that have an attractive dark hue to them. These bars are more affordable than Stainless Steel Flavorizer Bars. They are much easier to clean since they resist stains better.
Cons:
Porcelain-Enameled Bars don't conduct heat as well as Stainless Steel Bars. Also, the porcelain-enamel coating on these bars wears off quickly, making them prone to corrosion and breakdown. 
Stainless Steel Flavorizer Bars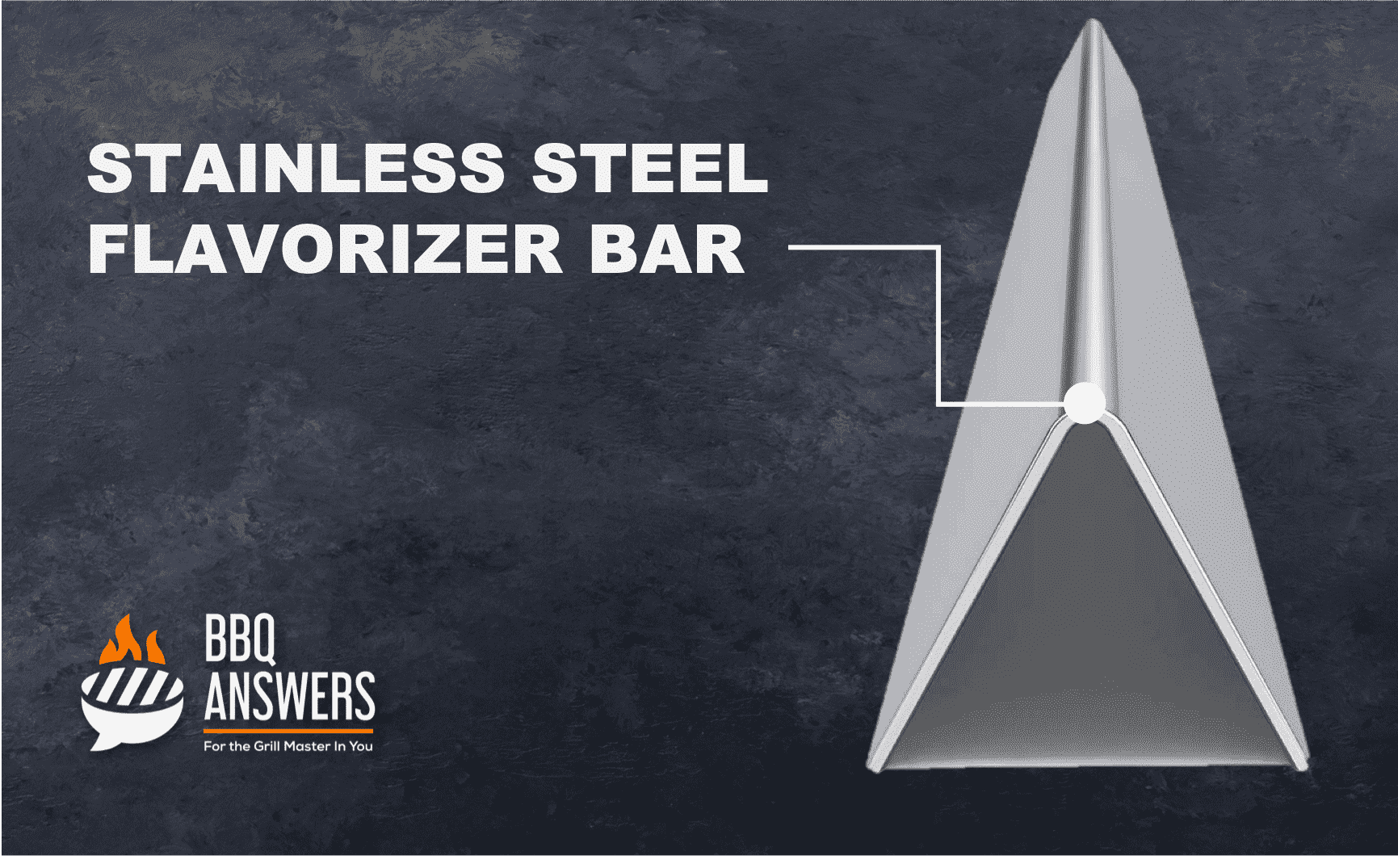 Pros:
These Flavorizer Bars are v-shaped bars that have a shiny steel-like look. Stainless Steel Bars conduct heat better than Porcelain-Enamel Flavorizer Bars. Also, they typically last longer because of their high corrosion and resistance.
Cons:
Stainless Steel Bars tend to be more expensive than Porcelain-Enamel Bars. They're also more prone to stains and smudges.
Cleaning Flavorizer Bars
Flavorizer Bars are one of the most stressed parts of a grill. These bars are exposed to all the heat from the burners and the acidic drippings from the food. Flavorizer Bars are also exposed to food grease that can build up as grime.
Benefits of Regular Cleaning
Since Flavorizer Bars aren't prominently visible, it may be tempting to put off maintaining them. However, proper and regular cleaning of Flavorizer Bars is recommended because it:
Ensures food hygiene

Disincentivizes bugs and rodents from camping in your grill

Increases the life of Flavorizer Bars by preventing unnecessary wear

Maintains its effectiveness of Flavorizer Bars in protecting you from flare-ups

Doesn't have to be a chore if you know

how to speed up the cleaning process
How to Clean the Flavorizer Bars?
Cleaning your Flavorizer Bar is very easy if you follow these steps:
Burner Blast
After you finish grilling, keep the fire on for 15-20 minutes. This will turn any drippings and food particles into ashes. Then, once the grill has cooled down, removing this ash will be much easier.
Scraping
Use a soft wire brush or putty scraper to get rid of the burnt grime. Since you have burnt off the residue, you won't have to use coarse tools that could damage your Flavorizer Bars.
Washing
After you remove the ash, you only need to wash off the oil. Wash your Flavorizer Bars with soapy water and a soft sponge or cloth. 
Drying
After using soapy water, be sure to immediately dry your Flavorizer Bars by patting them down with a towel. Letting the bars dry naturally could take a while, which increases the chances of rusting.
Precautions for Cleaning Flavorizer Bars
Don't use coarse scrubbers or sharp scrapers

because it can lead to scratches or peeling of the Flavorizer Bars.

Don't use soaps and detergents with any harsh chemicals. These harsh chemicals can eat into and damage your Flavorizer Bars.
Don't put Porcelain-Enamel Flavorizer Bars in the dishwasher

because the high-temperature water jet can cause the coating to peel off.
Replacing Flavorizer Bars
It's natural to be concerned when you see parts of your beloved grill rusting. However, when it comes to Flavorizer Bars, you don't have to worry. It is common for Flavorizer Bars to rust, so you don't need to replace them at the first sign of corrosion. 
Why Do Flavorizer Bars Rust So Fast?
Flavorizer Bars generally rust faster than the rest of the grill because they are subjected to very high heat and stresses that make them lose their rust resistance. Enamel coated grill can chip off, and the chromium that makes stainless-steel rust-resistant can get fused with the carbon in the steel. 
Flavorizer Bars are also subject to their fair share of liquids like acidic marinades and vinegar, which causes them to rust faster.
When is Flavorizer Bar Replacement Necessary?
If your Flavorizer Bar has rusted through or burnt through such that you can see cracks and holes, it's time to replace them with new ones. Cracks and holes defeat the purpose of using Flavorizer Bars.
Points to Note Before Buying New Flavorizer Bars
Take note of the material, dimensions, and the number of Flavorizer Bars that you need. Some brands may also recommend a specific model,

but in my experience, when companies ask you to use their brand, it's only so that they can make money in after-service. However, if you just want to quickly replace your Flavorizer Bars, buying the recommended model is a good idea.

Ensure that they have a long warranty so that you can avail of the warranty in case your Flavorizer Bars become unusable prematurely. Most brands offer these warranties, so if your bars get damaged early, contacting the company could save you money. 
Some Frequently Asked Questions 
How Long Do Flavorizer Bars Last?
Flavorizer Bars won't last you as long as your grill since they're exposed to maximum heat and stress. The average Flavorizer Bar lasts up to three years, but its life can be extended through proper cleaning and maintenance.
Why Do Flavorizer Bars Deteriorate at Different Rates?
Flavorizer Bars corrode and flake away at different rates because some are near to gas burners in use while others are further away. Also, some of the Flavorizer Bars are more exposed to more of the drippings than others. 
How Can I Extend the Life of My Flavorizer Bars?
To prevent wear in your Flavorizer Bars, avoid unnecessarily high temperatures, and shuffle their position when you cook. This is because if their position is the same, some bars are subjected to more heat and drippings than others, causing them to deteriorate faster.
To prevent Flavorizer bars from rusting, wash them after every use with a mild detergent. Then wipe them dry immediately after washing, and apply a moisture-resistant coating before storing them in a dry environment. Read more about the causes and remedies for BBQ grill rust.
However, remember that despite your efforts, rust and wear are an inevitability, and your Flavorizer Bars can't last you indefinitely. 

Why Do Grills Flare-Up Even With Flavorizer Bars? 
If you are using Flavorizer Bars and your grill is still flaring up, it's high time to clean your grill. Grime on your grill from previous cooks can flare up at high temperatures. Merely leaving the fire on for a few more minutes after grilling won't do the trick. You have to wash your grill the right way.
Can Flavorizer Bar Rust Harm My Health?
No, rust on Flavorizer Bars doesn't directly contact your food and, therefore, cannot harm your health. Even though rust is not a food-safe material, experts agree that consuming it in small quantities is not harmful. Learn more about consuming rust on a grill.
How Often Should I Clean My Flavorizer Bars?
Ideally, you should wash your Flavorizer Bars every time you use your grill and, at a minimum, clean them after two or three uses. This will ensure the long life of your Flavorizer Bars, and if you know how to speed up the cleanup process, it won't even feel like a chore.
How to Install Flavorizer Bars?
There's nothing quite as easy as installing Flavorizer Bars. When the grill has cooled down, simply remove the grill grates from your grill and pick out the Flavorizer Bars. These bars are not fastened to the grill, so it's easy to pick them out. Then reverse the process with your new Flavorizer Bars, and you're done!
Final Thoughts
I hope this post helped you gain a practical understanding of Flavorizer Bars. If there's any information you need, drop me a comment below, and I'll be sure to answer your questions. 
If you want to be notified of more helpful tips and insights about BBQ, hit the bell icon at the bottom-left of the page to subscribe to BBQanswers.com.