What are BBQ Brisket Burnt Ends? Origins, Recipes, and FAQs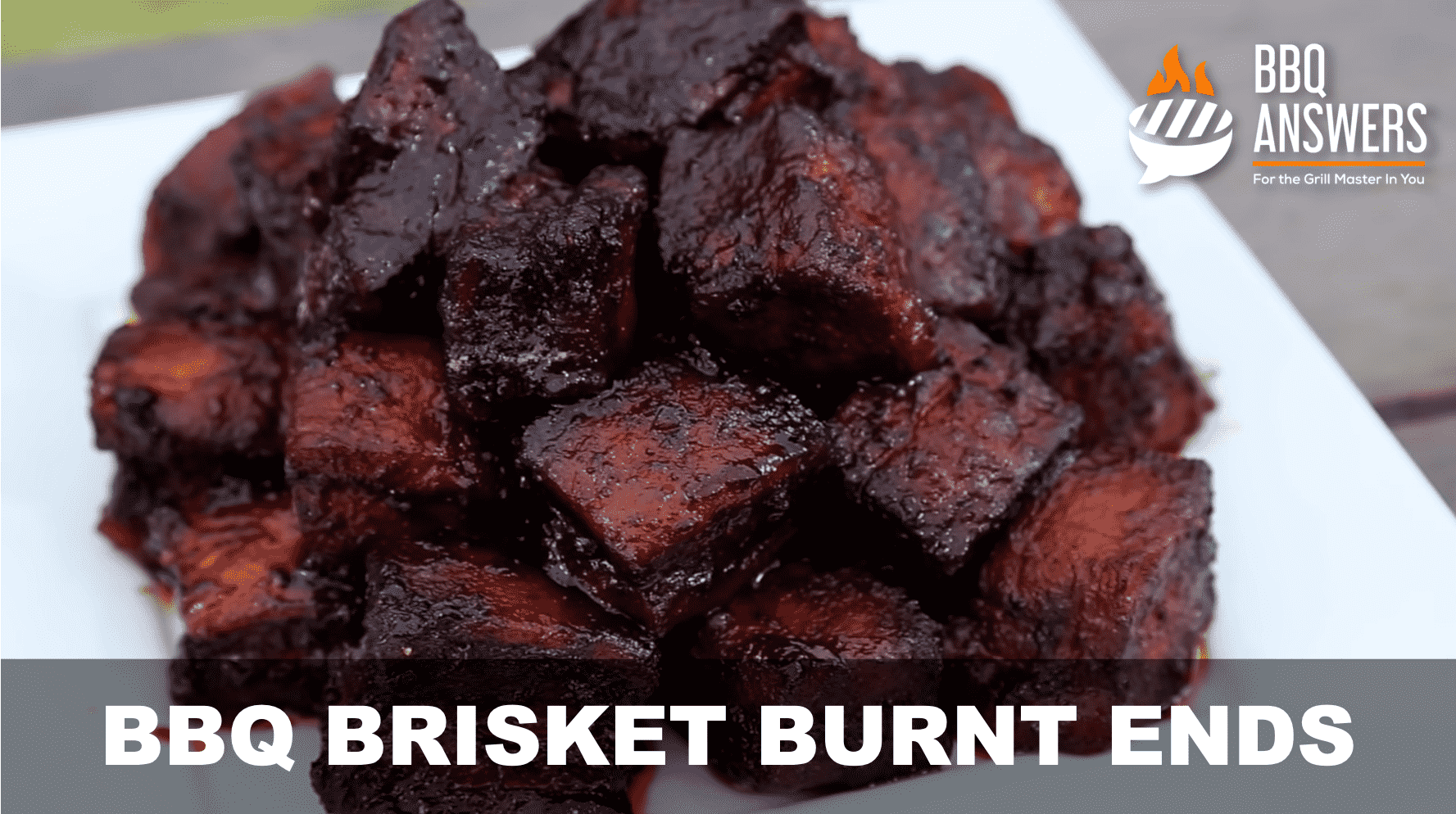 My mouth starts watering as soon as I think of soft, juicy, and succulent BBQ Brisket Burnt Ends. But can you blame me? When well-marbled cubes of meat are smoked to just the right shade, and generously drizzled with your favorite sauces and seasonings, it is irresistible!
In this post, we discover what makes this barbecue delicacy ooze flavor, and how to make some lip-smacking burnt ends at home. If you love ordering burnt ends at restaurants, you're going to love our recipe!
What Are BBQ Brisket Burnt Ends?
Brisket Burnt Ends, or simply 'Burnt Ends,' are well-done pieces of meat made from the 'point' end of beef brisket. Burnt ends have a rich, smoky crust and are typically cut into small cubes around 1-2″ thick.
Point meat tends to be tougher, but when cooked right, burnt ends can become soft and tender because of the melting of intramuscular fat.
What Do Burnt Ends Taste Like?
Burnt Ends are rich, smokey flavored cubes of meat that are tenderized in a smoker. It has a crunchy exterior that is achieved by extended periods of smoking the meat. 
This exterior crust is called Bark, and its dark smokey color is why this tasty food gets the name 'Burnt' Ends.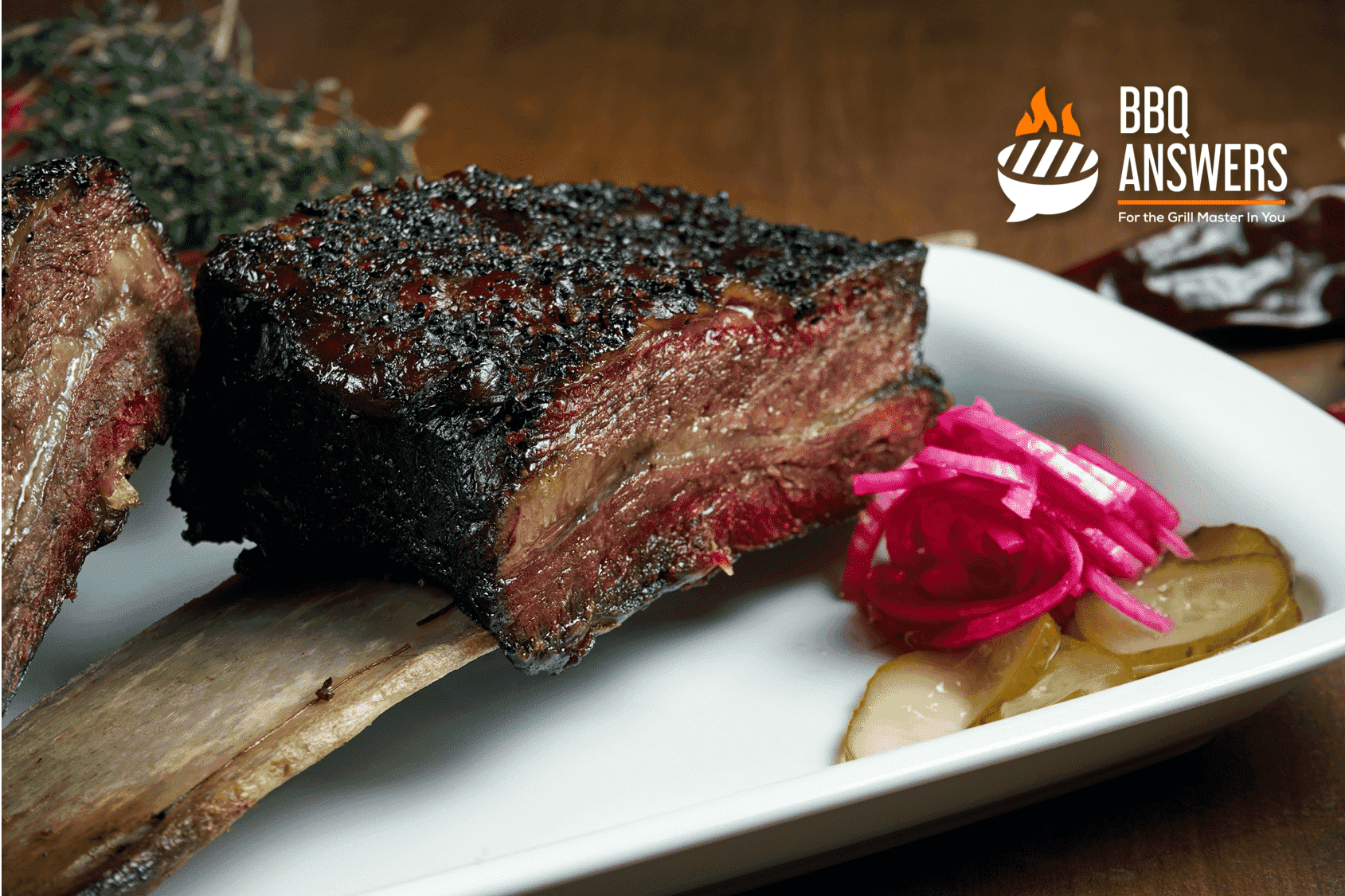 The BBQ bark is a dark, flavorful crust that forms on the exterior of slowly grilled meat. BBQ Bark is a mixture of BBQ rub, smoke particles, and caramelized natural sugars. A well-made burnt end should feature a good amount of 'bark' or char on at least one side.
To understand and appreciate burnt ends a little better, let's learn a little bit about BBQ Brisket.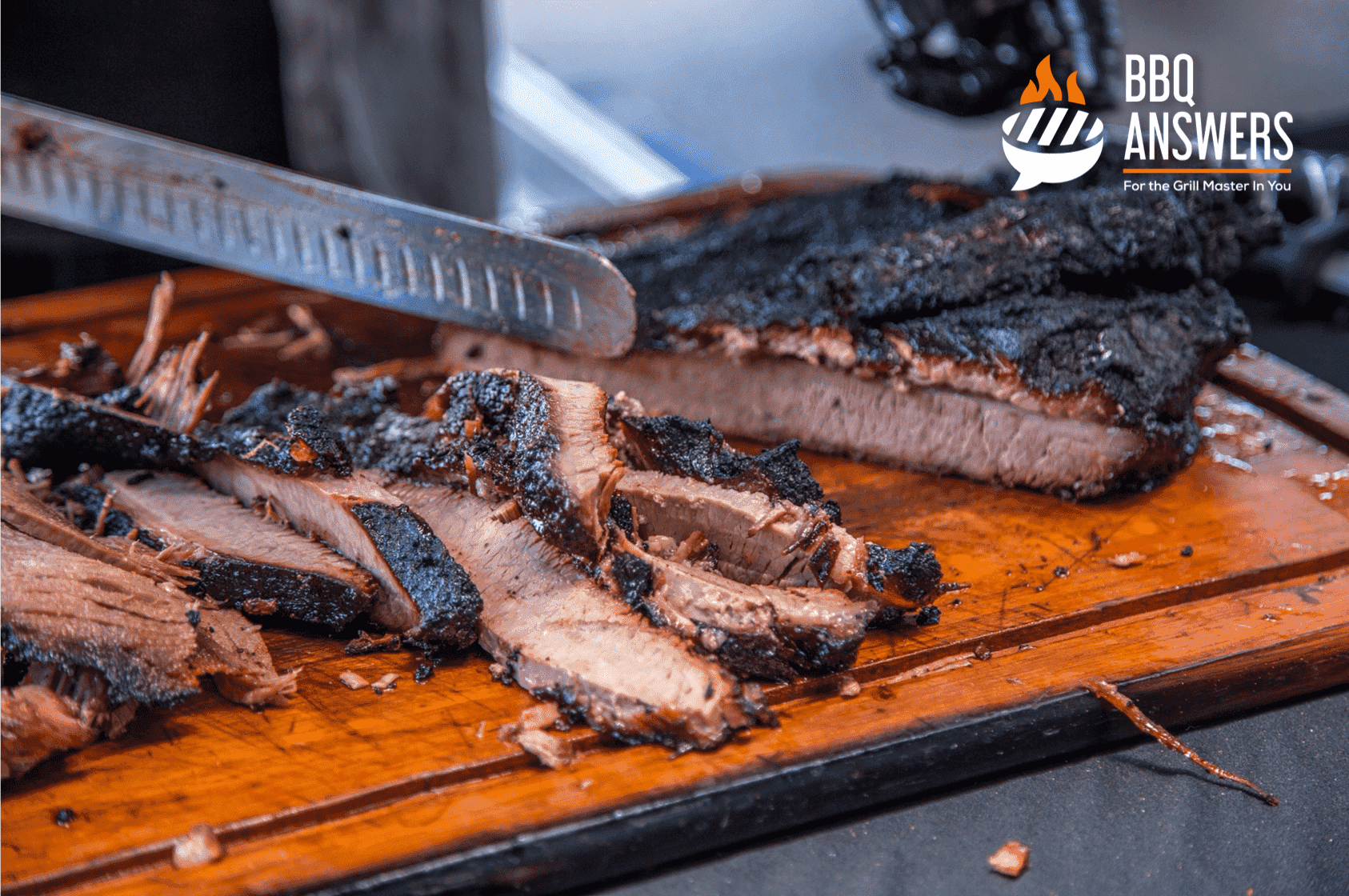 Brisket is a popular meat cut in American BBQ that comes from the breast or lower chest of beef or veal. The most popular way to cook brisket is by smoking it for a long duration. 
It's a tough cut of meat comprising the superficial and pectorals muscles, which makes it a perfect cut for slow cooking.
A brisket weighs around 8-20 pounds (3-9 kgs) and is made of two muscle groups separated by fat. These muscles are the two different cuts themselves, namely the Flat cut and Point Cut.
Flat Cut


The Flat Cut is a larger and leaner cut of meat with a thick layer of fat on the outside. The Flat cut makes up most of the brisket and has a rectangle or square-like shape. It's best enjoyed sliced.

Point Cut


The Point Cut, also known as the Deckle, is the smaller and thicker cut of the brisket that packs more flavor because of the excellent marbling (intramuscular fat). The Point Cut has a triangle-like shape and is excellent for shredding and grinding, but it's most famous as the cut used for burnt ends.
Pitmaster Tip
Avoid using the flat end of a BBQ Brisket for burnt ends. They end up dry because of the leanness of the cut, and if you try to make up for the dryness by adding sauce, it will overpower the other flavors.
What are the Origins of Brazilian BBQ?
Back in the day, burnt ends were seen as scrap that was a byproduct of brisket. Since the Point Cut of the brisket is the thinnest part, it used to cook the fastest and hence get burnt. This made it unsuitable for sandwiches and was served as a complimentary snack for the customers waiting for their order. 
However, when Calvin Trillin, a journalist, food writer, and author, wrote about the drool-worthiness of Burnt Ends served at Arthur Bryant's (in Kansas City), it soon became a popular item in barbecue house menus.
Today, Burnt Ends are one of the delicacies of the barbecue world. They are often referred to as the golden nuggets of barbecue! Kansas City Style Burnt Ends typically use a thick, sweet, (sometimes) spicy sauce. It is a cherished culinary masterpiece that is enjoyed by all.
BBQ Burnt Ends Recipe
There are two ways to prepare burnt ends.
You can cook the whole brisket, and when it's done, put the Point back into the smoker.
Or you can separate the Point and Flat before it hits the smoker and cook them separately.
Separating the Point and the Flat beforehand is the method I prefer because it allows me to trim the meat before smoking, but either way produces fantastic burnt ends.
In this recipe, we're going to cook the brisket Point Cut separately.
Ingredients
1. Beef Packer Brisket or just the Point Cut
Meat Variations 
A popular variation of Beef Burnt Ends is Pork Burnt Ends. Cuts like pork belly or pork butt are used to make this recipe.
2. For the Beef Rub
2 teaspoons Kosher Salt

2 teaspoons Coarse Ground Pepper

2 teaspoons Garlic Powder
3. 1 cup of Beef broth 
4. ½ cup Brown Sugar
5. Kansas City-style BBQ Sauce (Check out our recipe here!)
Equipment needed
Smoker

Boning knife (to trim fat)

Butcher paper (Peach Butcher paper will be perfect)

Aluminum foil pan

Meat Thermometers

Slicing knife
Method
1. Trimming the Meat
If you start off with the whole packer brisket, you must separate the Point and Flat along the layer of fat running through the middle.
Start by removing the fat layer between the thicker Point and thinner Flat.

Take a knife and slowly run it through the flat layer to separate the Point from Flat. If you hit any muscle, don't worry, just readjust the knife and try to stay within the fat.

Trim the hard fat from the brisket. Places like the bottom of the Point and Flat will have a lot of hard fat to remove. This needs to be done because the hard fat doesn't render as well and does not let the seasoning penetrate the meat.

Trim the fat cap at the top to somewhere around ⅓ to  ¼ of an inch. Now you have two separate pieces of meat – the Point and the Flat.

You can save the flat to cook another day or just make yourself some tasty sliced brisket alongside the Point!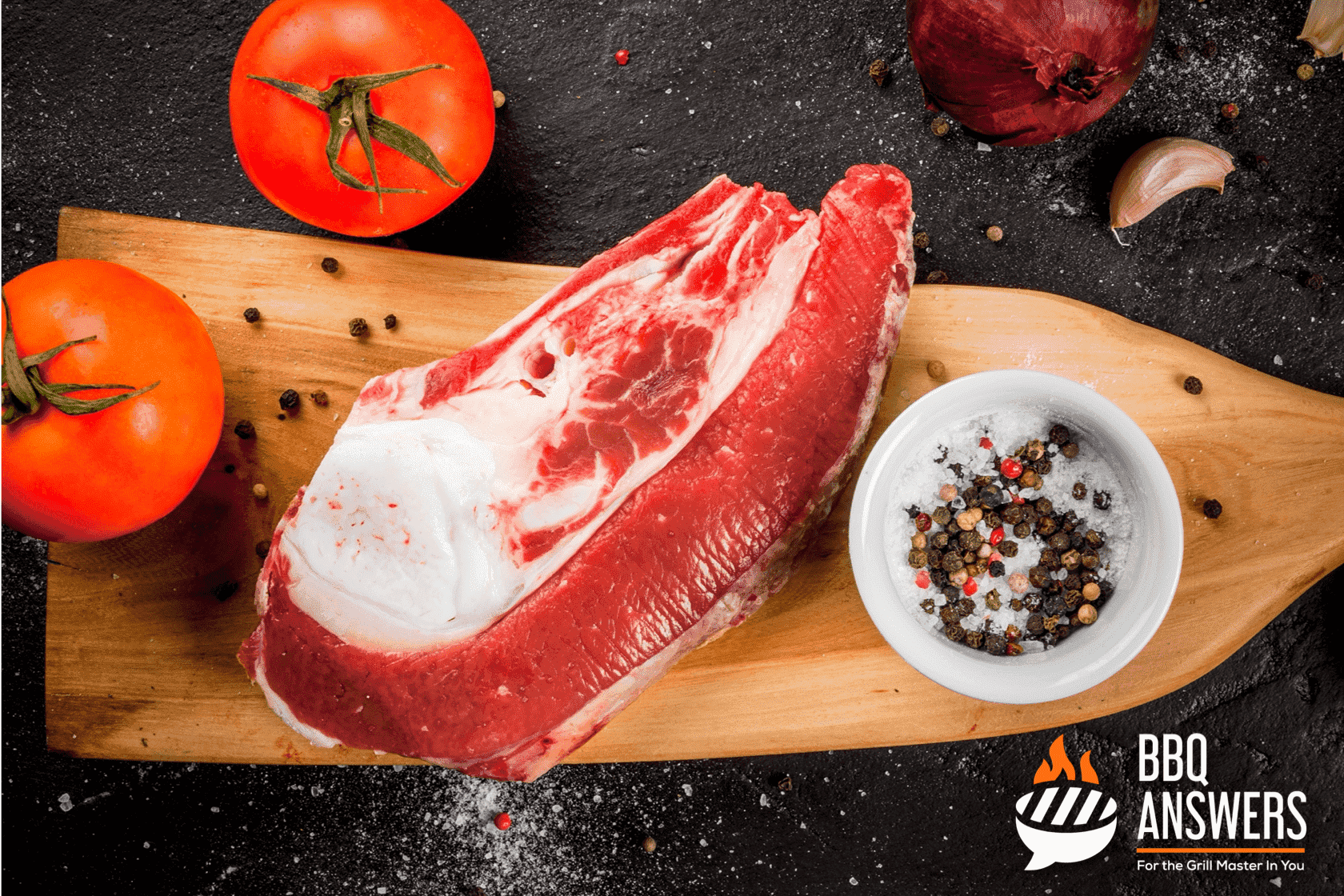 Here we are going to use a simple beef rub made of equal parts of kosher salt, coarse ground pepper, and garlic powder.  
You can substitute this with your favorite/preferred beef rub too!
Sprinkle the rub on all sides evenly and let it marinate for 15-30 minutes.
3. Smoking the Meat
Cooking the brisket Point is all about cooking it low and slow, so be prepared for a long cook.
Preheat the smoker to 225°F. (You can start this before trimming and seasoning the meat)

Place the brisket Point onto the smoker with the fat side up and let it cook. To keep the moisture in, you can sprinkle the brisket Point with beef broth every hour or so, to not let the meat get too dry.
Leave the meat in the smoker until the internal temperatures reach between 165°F to 170°F (This will take about 4-6 hours). Keep an eye out for the formation of the bark. If you are not happy with it, you can let it smoke for a little longer. Keep cooking until the internal temperature stabilizes.
Once you are happy with the bark and the temperature has stalled, take the meat out and wrap it in butcher paper to help retain moisture and prevent excessive charring.
Return the wrapped meat into the smoker and cook it until the internal temperatures reach 195°F (91°C). This will take another couple of hours.
Take the meat from the butcher paper and slice it into the signature 1 to 1 ½ inch cubes. You can enjoy them as they are, but if you want to make them Kansas style-Burnt Ends, follow the nest steps!
4. Spicing Them Up – Kansas City Style
After they have been cubed into 1 to 1 ½ inch cubes, it's time to smother them in the sauce to get that sweet caramelized deliciousness.

Throw the cubes onto an aluminum foil pan and cover them with about ½ cup of brown sugar and 1 cup of Kansas City style BBQ sauce. (

Click here to try our delicious recipe!

)

Make sure to toss them well so that the burnt end cubes are well coated with the sauce. This helps them caramelize on the surface of the burnt ends.
Return to the smoker at about 225°F (107°C). Let them cook for another 1-2 hours, depending on how soft and tender you prefer your burnt ends.
Take them out and enjoy!
You can enjoy them traditionally with white bread, or just serve them as appetizers by sticking in a few toothpicks.
What To Enjoy With Burnt Ends?
There are a few delicious ways to enjoy Burnt Ends.
You can always put them into stews or baked beans if you aren't glazing them with Kansas Style Sauce.
Alternatively, you can make Burnt Ends Kansas City Style and enjoy them with sides like:
Baked Mac and Cheese

Baked Beans

Potato Salad

White Fluffy Bread

Coleslaw

Pickles
Check out these recipes here to make these delicious Southern sides at home.
Are BBQ Burnt Ends Healthy?
Yes, BBQ Burnt Ends are as healthy as any smoked meat. Be sure to maintain cooking hygiene, avoid extremely high temperatures, and avoid ingredients that you are allergic to. Here is the nutritional information of BBQ Burnt Ends: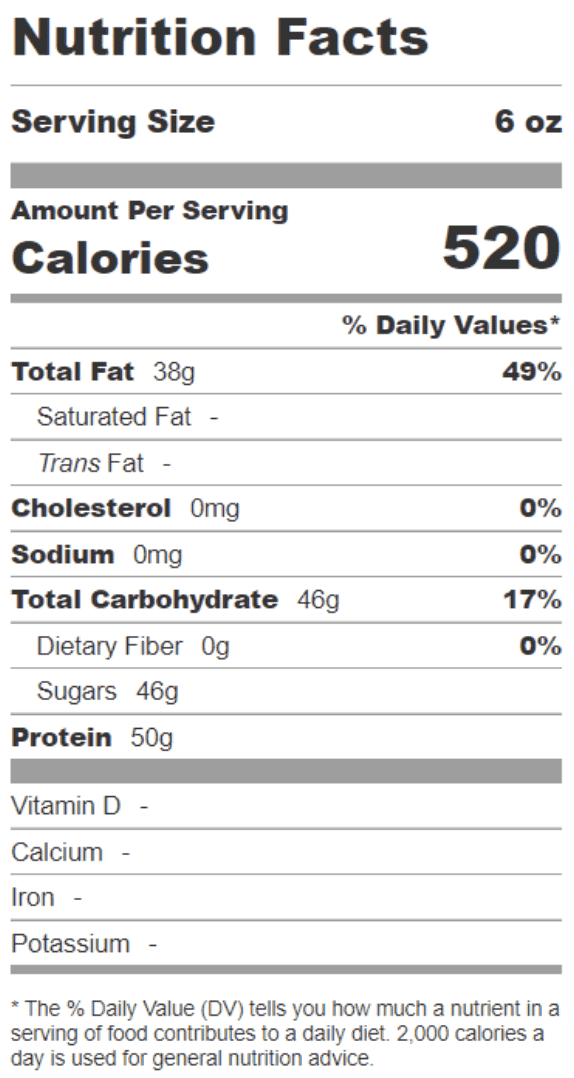 Conclusion
I hope this post helped you have a better understanding of burnt ends. 
Burnt Ends are a fantastic barbecue delicacy that has to be tried by meat-lovers everywhere, and I hope you will try these recipes and let us know what you think.
What are your secret tips to spice up your burnt ends? Share your tips in the comments, and let's all have an ever tastier BBQ!
Subscribe to BBQanswers.com for more answers to all your BBQ questions!