What Are Barbecue Mud Rubs? – BBQ Rubs 101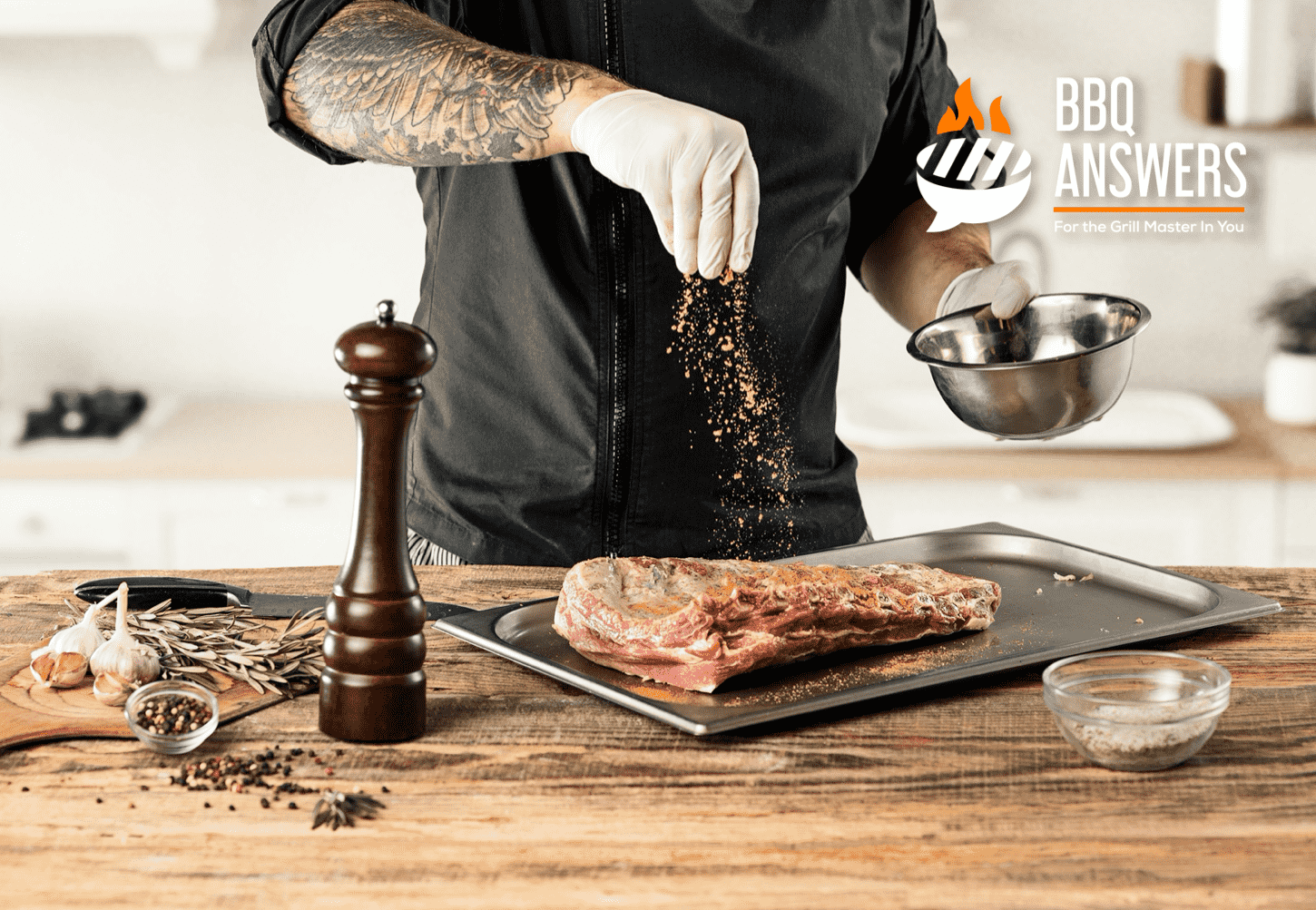 When it comes to BBQ rub seasoned dishes, I just can't keep my mouth shut (pun intended). Whether it is dry or wet, marinated or basted, drizzled or sizzled, BBQ rubs are my absolute favorite. 
By the end of this article, I hope you will share my appreciation for BBQ rubs. We'll discuss what BBQ rubs are, the types of BBQ rubs, its nutritional value, and some yummy barbecue rub recipes!
Let's begin by 'un-muddying' the topic of BBQ mud rubs.
Barbecue mud rub, also known as BBQ mud, or dry rub, is a blend of seasoning and flavoring ingredients that are made for flavoring grilled or smoked food. The rub is generally applied on the surface of meat or vegetables before barbecuing. 
It Adds Flavor to Meat
If you like the sweet 'n spicy flavor of barbecue, BBQ rubs are your best friend. The variety of rubs available ensures that you can enjoy your favorite ingredients balanced in the right proportions.
It Helps Retain Food Moisture
When the meat and veggies are heated, they lose a lot of moisture. Using a wet rub can make up for this loss in moisture. This is especially useful when you are trying to tenderize meat by cooking it for a longer duration. 
It Can be Used as a BBQ Marinade
The term 'wet rub' is often used interchangeably with 'marinade' since both contain similar ingredients and flavors. Wet rubs tend to have a  more robust flavor, and that's something you may prefer.
It Can be Used as a BBQ Sauce 
If you have tried all the types of barbecue sauces, but you still feel like you're missing something, a wet rub may serve as a great alternative.
Wet rubs are generally applied as a seasoning, but you can also use it as a basting sauce, condiment, or dip.
What Are the Types of Barbecue Mud Rub?
There are basically two types of barbecue mud rubs: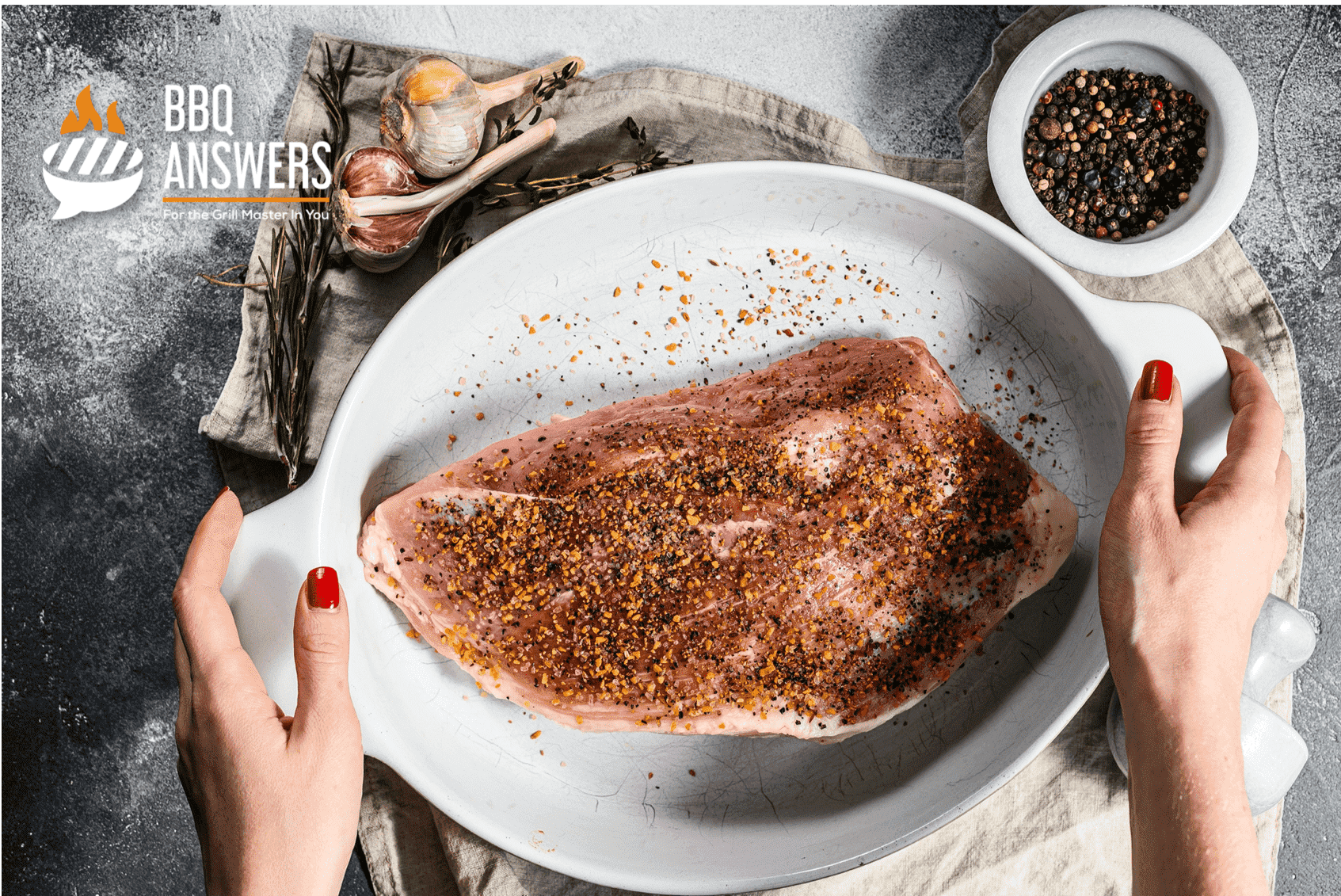 Dry rubs are a dry mixture of brown sugar, salt, pepper, paprika, herbs, and other spices that are usually used to coat moist meats. Dry rubs give an incredible boost of flavor to the meat and are ideal for meats that don't need to be tenderized (i.e., fish, chicken breast, shrimps, etc.).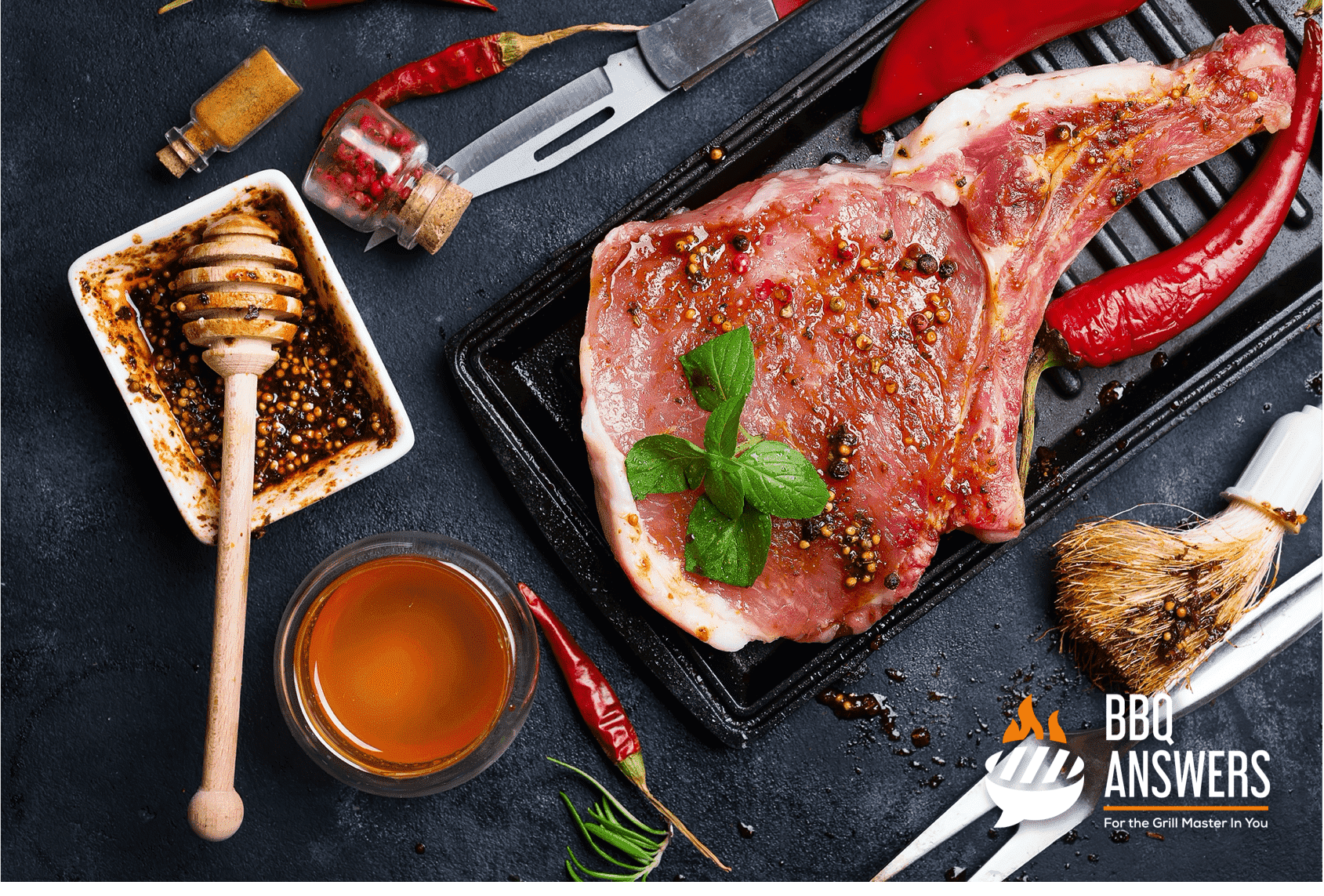 Wet rubs are a mixture of sugar, salt, spices, and herbs with liquids like Worcestershire sauce, lemon juice, vinegar, and molasses. Wet rubs are the best way to add a sour flavor to your BBQ. 
Which is Better? Dry Rub or Wet Rub?
I love competitions, but with dry and wet barbecue rubs, one isn't necessarily better than the other. Both types of rubs help us achieve different results.
A dry rub is best when the meat to be barbecued is moist and tender. The moistness of the meat helps the rub adhere to the meat while the tenderness of the meat ensures that we don't need to risk burning the dry rub by cooking the meat for long.
On the other hand, a wet rub is preferable for meat that needs to be tenderized through prolonged cooking. The moisture from the wet rub replaces the moisture lost during a long cooking process. As the moisture evaporates, the flavor of the wet rub gets more concentrated.
The choice of rub can also depend on the flavor required. Dry rubs tend to be sweet and spicy because of the concentrated flavors, while wet rubs tend to be sour.
Which BBQ Rub Should I Buy?
When buying a BBQ rub, apart from the reviews, be sure to look up the ingredients. This way, you can avoid those ingredients that don't agree with you or your lifestyle. Here are my recommendations for the best mud rubs on the market.
However, if you want more control over how your bbq rub turns out, I have some simple yet delicious recipes and tips for you! 
How to Make a Barbecue Rub?
Before we get into the recipe, it's essential to understand what makes a good barbecue rub. These principles hold true even for store-bought BBQ rubs that you want to tweak to your liking.
What are the Elements of a Good Barbecue Rub?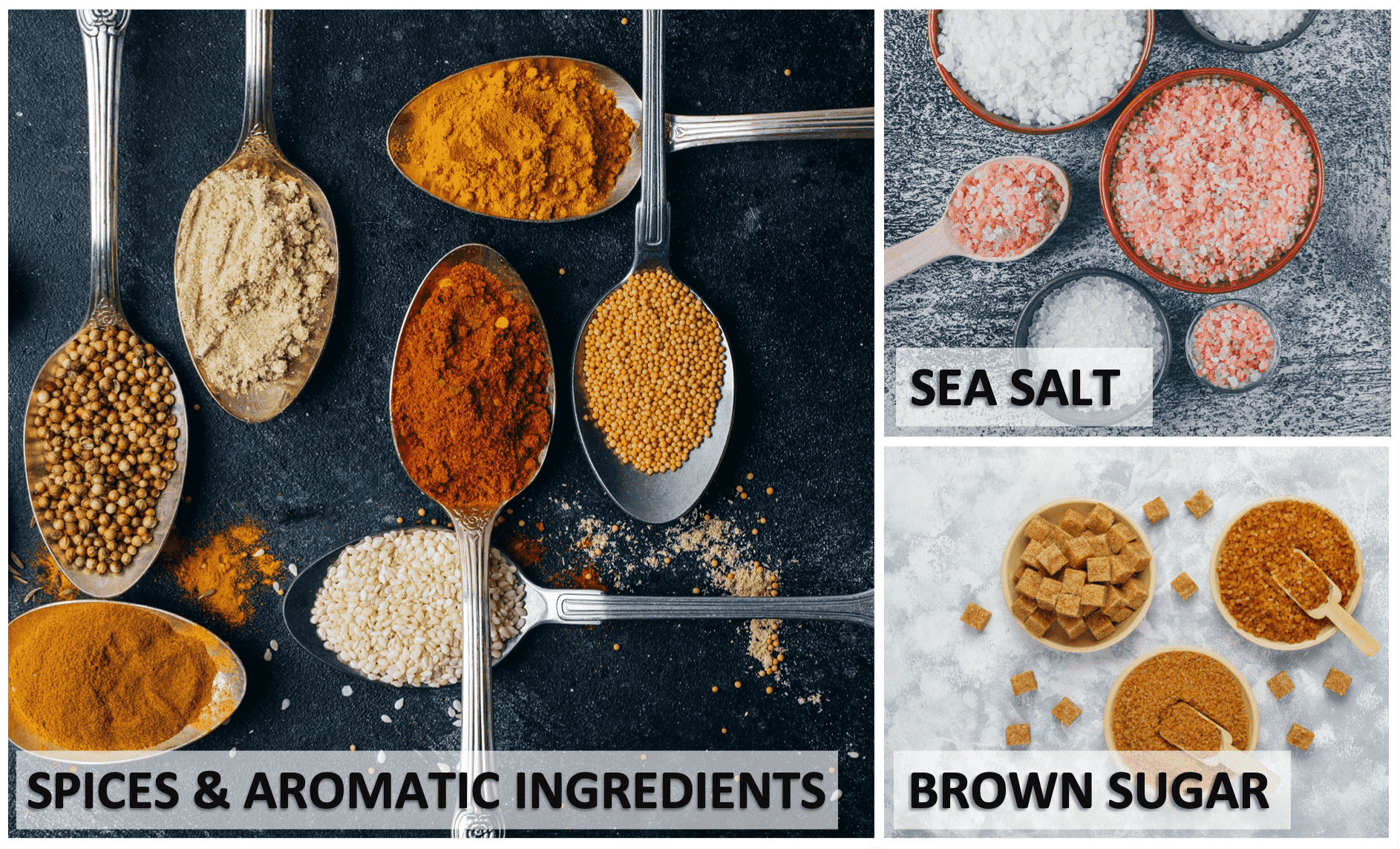 BBQ rubs are made from essential ingredients that are a part of almost every kitchen. However, not all BBQ rubs are created equal.  To make a great rub, there are a few things one must get right.  Understanding these elements will go a long way towards making the perfect BBQ rub.
Brown Sugar
When making a sweet rub, always use brown sugar to get a sweet caramelly flavor. Refined sugar doesn't have the rich flavor profile of brown sugar. There's also a recent trend of using granulated honey.
Pitmaster Tip:
Avoid high heat when using dry rubs with sugar. Overheating of the sugar in a dry rub will cause it to burn, resulting in an unpleasant, bitter taste.
Natural Spices
A good rub contains fresh spices like cayenne pepper, chilies, black pepper, and cumin powder. The amount of these ingredients depends on the flavor and coloring you are looking for. 
Aromatic Ingredients
After sugar and spice, it's time to add in everything nice. The great smell of BBQ rubs is owed mainly to ingredients such as garlic powder, onion powder, mustard powder, and dried herbs.
Mild Salt
Salt makes everything better, but be sure not to use table salt. Table salt has a sharp metallic taste that isn't suitable for barbecue rubs. A tablespoonful of Kosher or sea salt will do the trick.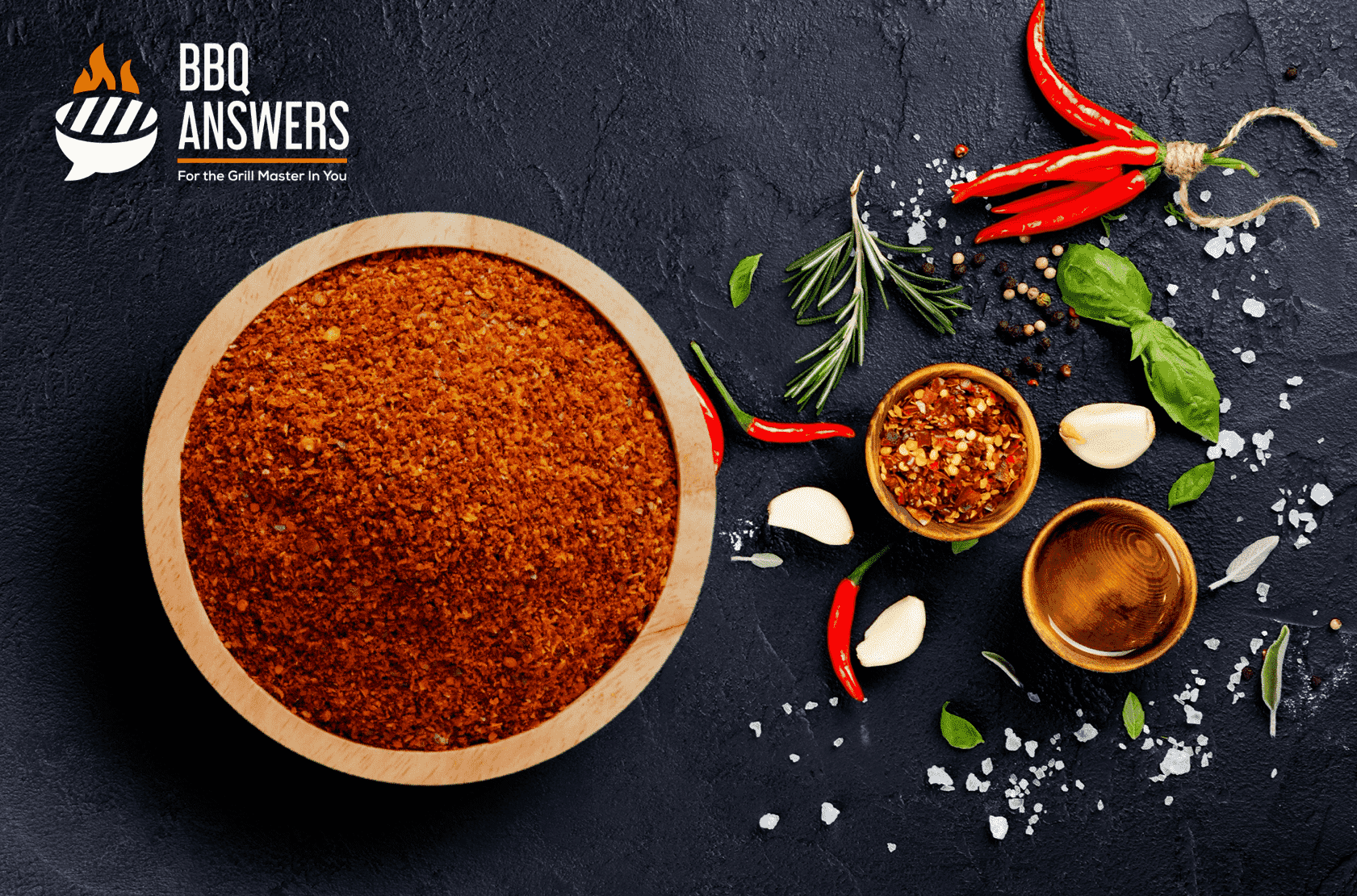 This is the standard recipe for BBQ rubs, but feel free to tweak it depending on your preferences. Remember that the best BBQ rub is the one you love the most!
Prep Time: 5 minutes
Quantity: 8 oz (270 gms)
Ingredients:
4 tablespoon smoked paprika

4 tablespoon of brown sugar

4 tablespoon of kosher salt

4 tablespoon garlic powder

2 tablespoon onion powder

2 tablespoon chili powder

2 tablespoon Cumin powder

1 tablespoon black pepper powder

1 tablespoon mustard powder

1 teaspoon cayenne powder
Method

:
Put all of the ingredients in a mixing bowl and stir it until the mixture is homogeneous. 
To apply a dry rub, drizzle the powder on the surface of the meat. Make sure to coat the entire surface of the meat, and don't forget to apply the rub generously on both sides. 
Store it in an airtight jar. Dry rubs stay fresh for up to 6 months, but I always find an excuse to barbecue much more often than that.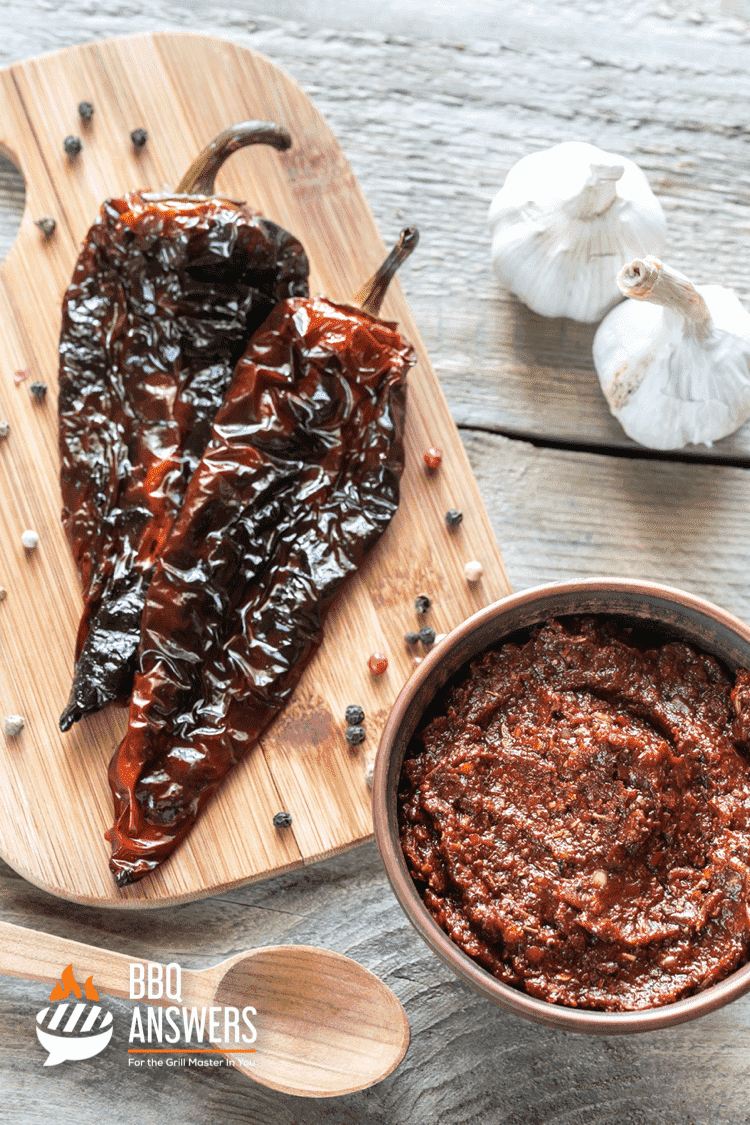 Wet rubs are ideal for lean meats like chicken, or slow-cooking cuts like pork ribs. Like with dry rubs, you can adjust the proportions of the ingredients to make this recipe your own. 
Prep Time: 5 minutes
Quantity: 1 cup (220 ml)
Ingredients:
4 Tbsp. lime juice

4 Tbsp. olive oil

2 Tbsp. brown sugar

4 tsp. paprika

4 tsp. garlic powder

2 tsp. onion powder

2 tsp. chili powder

1 tsp. Cumin powder

1 tsp. smoked paprika

2 tsp. Kosher salt

1 tsp. pepper
Method

:
Mix all ingredients together and stir until it forms a uniform paste. 
To tenderize the meat, marinate the meat in the wet rub, and then cook it on low heat.
A wet rub can be stored up to 3 months.
Related Questions
Can I Use Both Dry and Wet Rubs When Barbecuing?
Yes, a combination of both dry and wet BBQ rubs is my personal favorite. Cook the meat with a wet rub until tender, and then apply a dry rub before searing it. This method gives you the best of both worlds – the juiciness of using wet rubs, and the fantastic flavor of a dry rub.
What's The Difference Between Seasoning, Rub, Marinade, Sauce, and Brine?
Seasoning is a mixture of dry herbs, spices, and other ingredients used to add flavor to food.
A rub is a type of seasoning that is used to coat barbecue meat before grilling.
A marinade is a solution that is used to marinate food to make it flavorful and tender. 
A sauce is a liquid food that can be used as a condiment, marinade, or dip.
Brine is a salt solution in which meat is soaked (called brining) to tenderize the meat.
Are Mud Rubs Necessary? 
Barbecue rubs add delicious flavor to barbecue, so unless you hate tasty food, they are absolutely necessary. You can easily make BBQ rubs at home with everyday ingredients. Wet rubs also help your meat stay juicy and tender when you are cooking the meat for long.
How Long Can I Store Mud Rubs?
Wet rubs can be stored up to 3 months, while dry rubs can be stored up to 6 months in an airtight container. If you're making a wet rub, be sure to store it in a clean bottle and keep it refrigerated.
How Long Should Dry Rubs Sit On the Meat?
If you're applying dry rubs to an uncooked piece of meat, preferably leave it to marinate overnight. The longer it marinates, the better, but don't keep it for more than a day. If you're using a dry rub as a finishing rub before the final sear, there's no need to let it sit. 
Are BBQ Rubs Healthy?
Yes, BBQ Rubs are as healthy as their ingredients. Be sure to maintain cooking hygiene and avoid ingredients that you are allergic to. Here is the nutritional information of BBQ Rubs: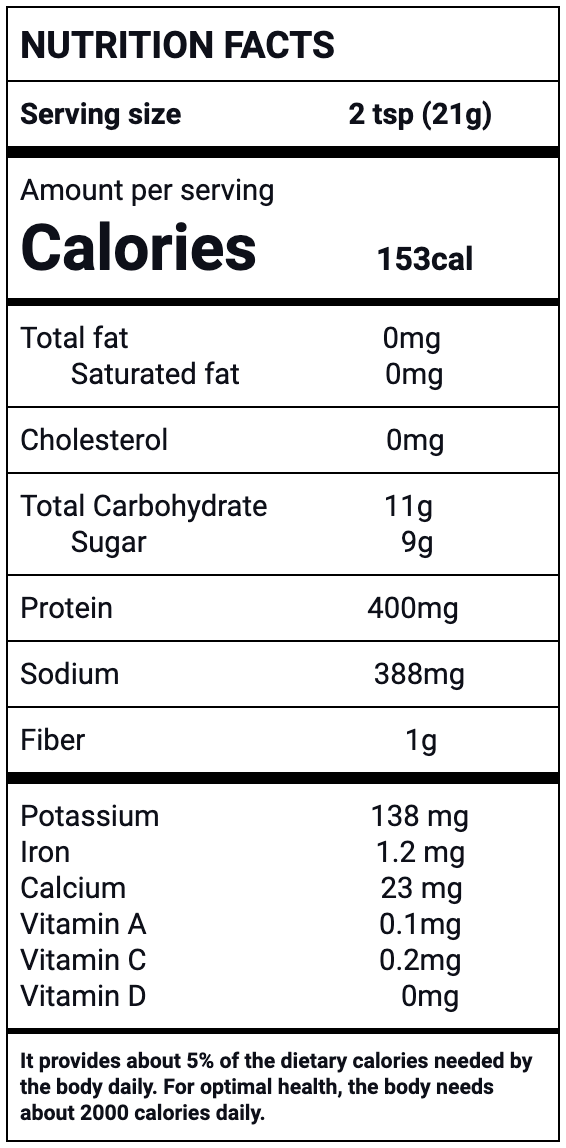 Conclusion
I hope this post gave you a better understanding of BBQ rubs.
Now, it's time to put your knowledge to good use by making some lip-smacking BBQ rub yourself! What did you change in your recipe? Let me know in the comments section below!
Subscribe to BBQanswers.com for answers to un-muddy the world of barbecue!