Vegan‌ ‌Cheese‌ ‌For‌ ‌Your‌ ‌BBQ‌ ‌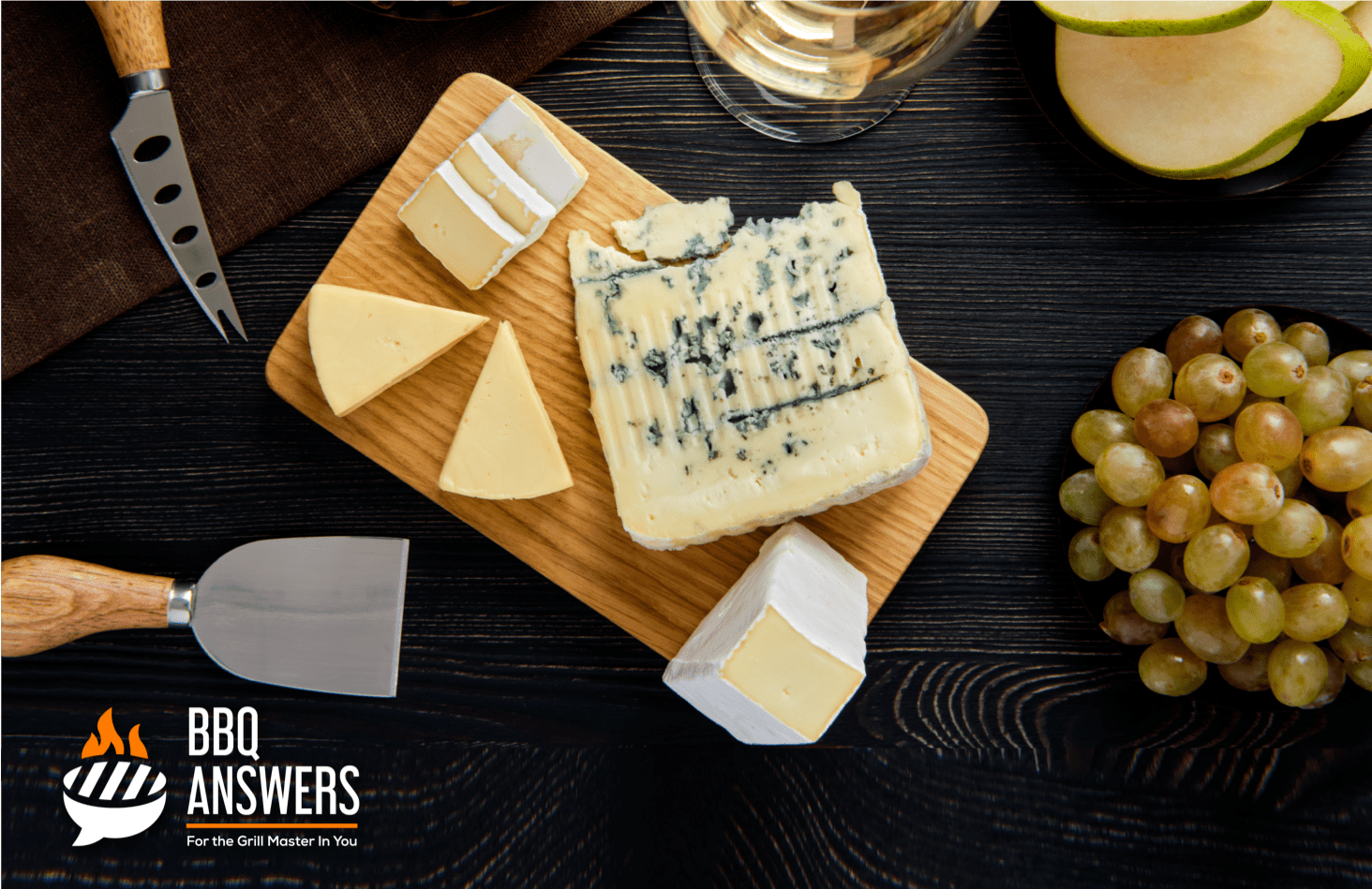 According to most vegans, cheese is the most difficult food to give up on. Fortunately, you don't have to miss out on cheese anymore.
This article is going to be all about vegan cheese- different varieties, recipes, reviews, and lots of insider knowledge on the culinary wonder.
What is Vegan Cheese?
Vegan cheese is cheese made from plant sources, whereas regular cheese is made from animal-sourced dairy. 
Vegan cheese can be made from seeds such as sunflower and sesame, nuts such as cashews, almonds, pine nuts, soybeans, rice, peanuts, tapioca, nutritional yeast, and many other ingredients as well.
Vegan cheese comes in different variations. They can be soft and fresh cheese that melts in your mouth, or they can be cultured & aged cheese that needs to be grated.
There are many different recipes for vegan cheese, based on the core ingredients. 
Below are a few of the best recipes that I've had, so let's dive in & get cheeeessyyy (sorry I just had to).
Looking to Buy High-Quality Cheese?
You can never go wrong with our recommended cheeses available in the USA and the UK.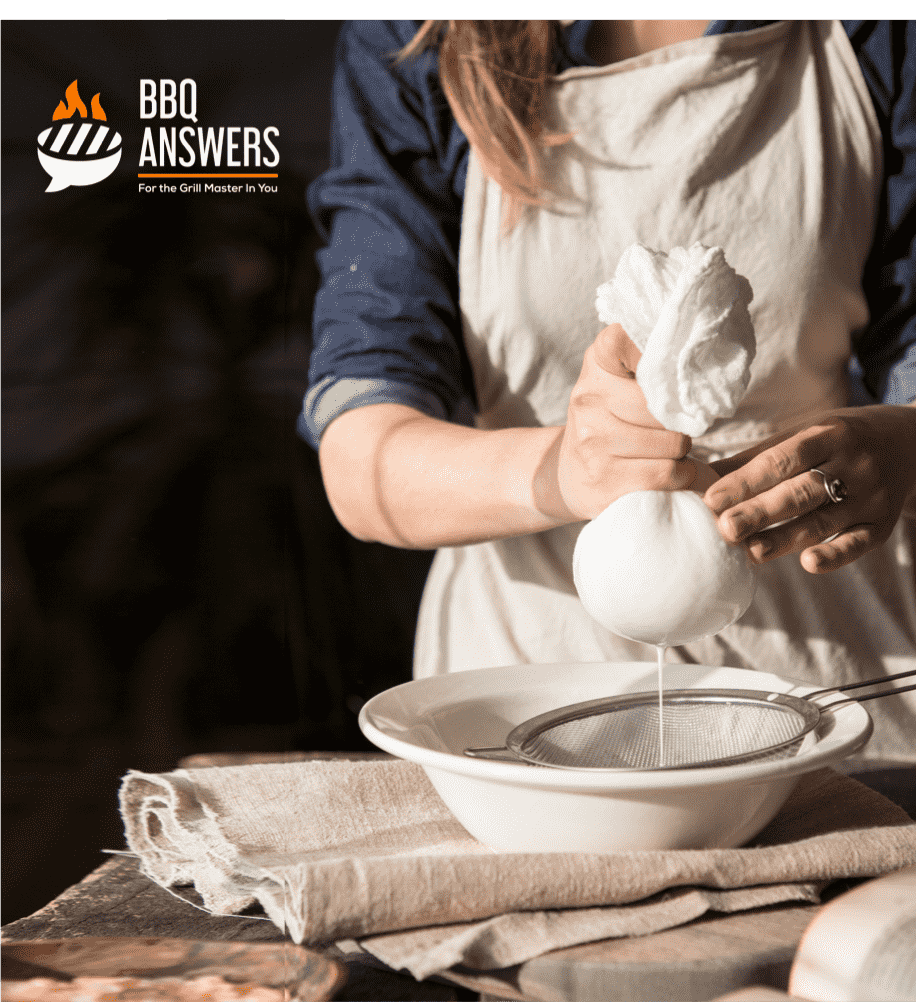 Mozzarella is one of my favorites. The texture is
soft and fresh
, and the cheese melts beautifully.
Its vegan version is almost as delightful as the real deal.
Here's the recipe:
Ingredients:
6 tbsp melted refined coconut oil

1 tsp nutritional yeast

1 tsp salt (Use lesser if you're using salted aquafaba)

1 tsp lactic acid OR 1tsp lemon juice (lactic acid tastes better)

2 tsp kappa-carrageenan (This is added to give the cheese elasticity. It is a vegan alternative for gelatin)

1/4 cup raw cashews, soaked overnight or boiled for 15 minutes

1 cup chickpea aquafaba, or

Vor Aquafaba Powder

.

2 tbsp tapioca starch OR potato starch

1 tsp nutritional yeast
Preparation:
In a high powered blender, blend the cashews and aquafaba till it is smooth and creamy. 

Strain it through a sieve to get rid of any particles that didn't get blended

Add the tapioca starch, carrageenan, lactic acid, nutritional yeast, and salt and pulse it in the blender again

Add in the coconut oil and blend again.

Transfer the mixture to a saucepan and stir over low heat. As the starch activates, the texture will get stickier and more difficult to stir.

Once it reaches a smooth, glossy texture, it will bubble around the edges and maintain its composition.

Pour it into a mold, or roll it into little balls and drop it in iced water for a few hours for buffalo-style mozzarella cheese. Refrigerate for a few hours so it can firm up.

ENJOY!
This mozzarella is great for pizzas, fried sticks, or to just eat as is. 
You will sense a slight difference in taste from the original, but I can promise you won't mind it.
Vegan Cheese From Potatoes And Carrots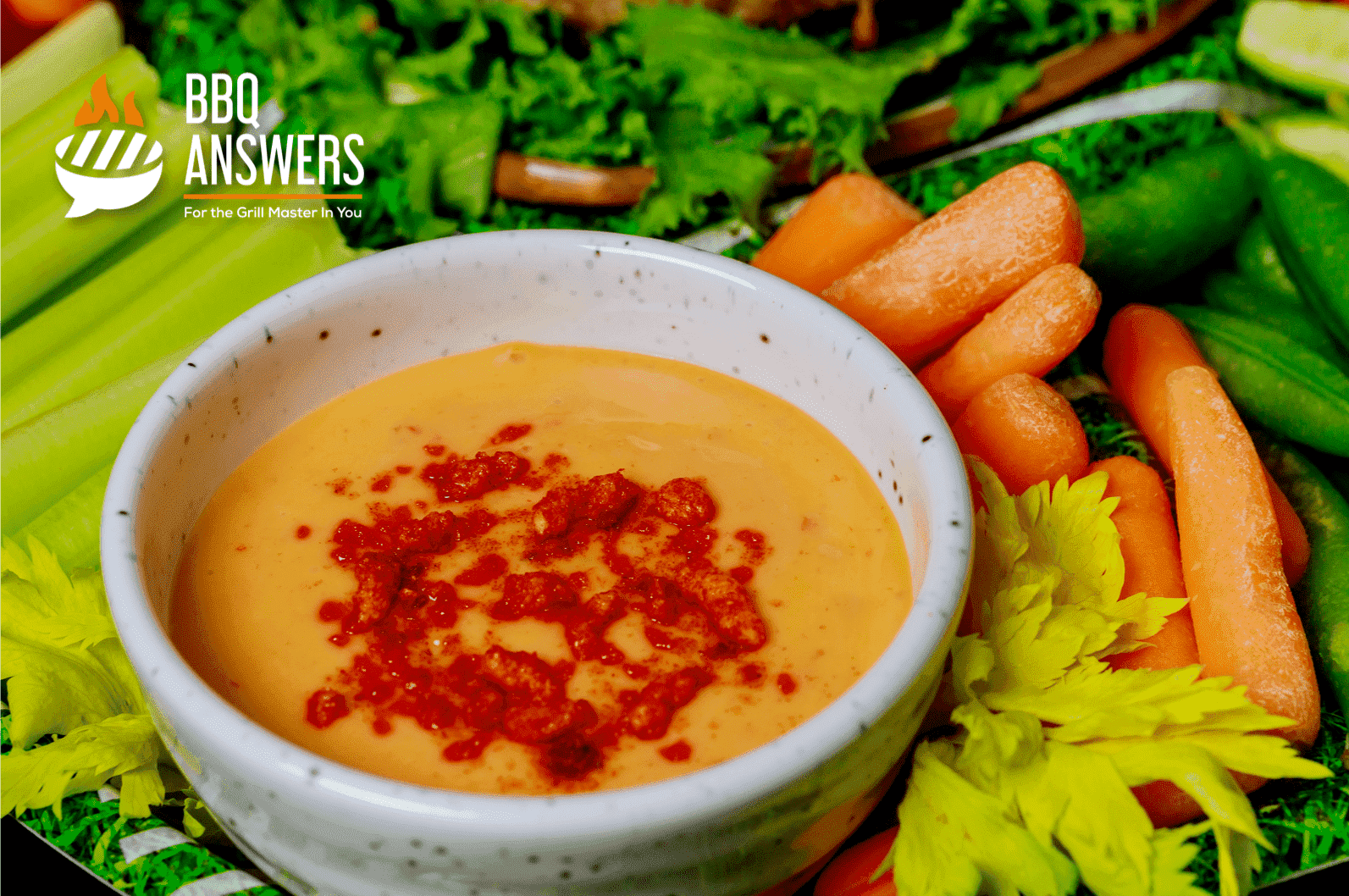 This vegan cheese is going to be a gooey, spreadable cheese.
It's going to look and taste a lot like Queso.
The usual recipe is to simply blend potatoes and carrots, but we found that fermenting them first gives you a much more authentic, cheesy flavor.
Here's the recipe:
Ingredients for fermentation:
4 potatoes

3 carrots

3 tbsp natural sea salt (it should be untreated, not iodized sea salt)

1 tsp Kimchi (This helps speed up the fermentation process)

Distilled, purified water
Ingredients for making the cheese:
1 tbsp Paprika of any flavor of your choice (we used sweet Paprika).

3-4 tbsp of potato starch (depending on how stretchy you want it).

3 tbsp coconut oil

1 tsp garlic powder

3/4th cup nutritional yeast

1-2 tbsp of fermentation liquid
Preparation:
Peel the potatoes and carrots. Slice them vertically.

Take 2 clean, mason jars. Drop half a teaspoon at the bottom of each jar.

Add the potatoes in one jar and the carrots in the other.

Take 4 cups of distilled water in a pot and add the salt into it. Stir.

Add the saltwater into both the mason jars.

Close the jars with the lid tightly, and leave them in a warm room for 3 -4 days. Keep away from direct sunlight.

Once fermented, add the potatoes and the carrots into a high powered blender, without the fermentation liquid. 

Add all the ingredients for the cheese into the blender and process till smooth.

Strain it with a sieve into a saucepan

Cook on low heat and keep stirring. As the starch activates, the mixture will get more and more elastic and gooey. Add a little bit of vegetable broth if it gets too sticky and continue stirring. 

Once the mixture starts bubbling and holding its form, remove from the heat and let it cool.

ENJOY!
You can serve this cheese as a dip, add it as a topping or add it to almost any dish.
The flavor of this cheese is amazing. The fermentation process is worth it!
Looking to Buy High-Quality Cheese?
You can never go wrong with our recommended cheeses available in the USA and the UK.
Vegan Cheese From Fermented Tofu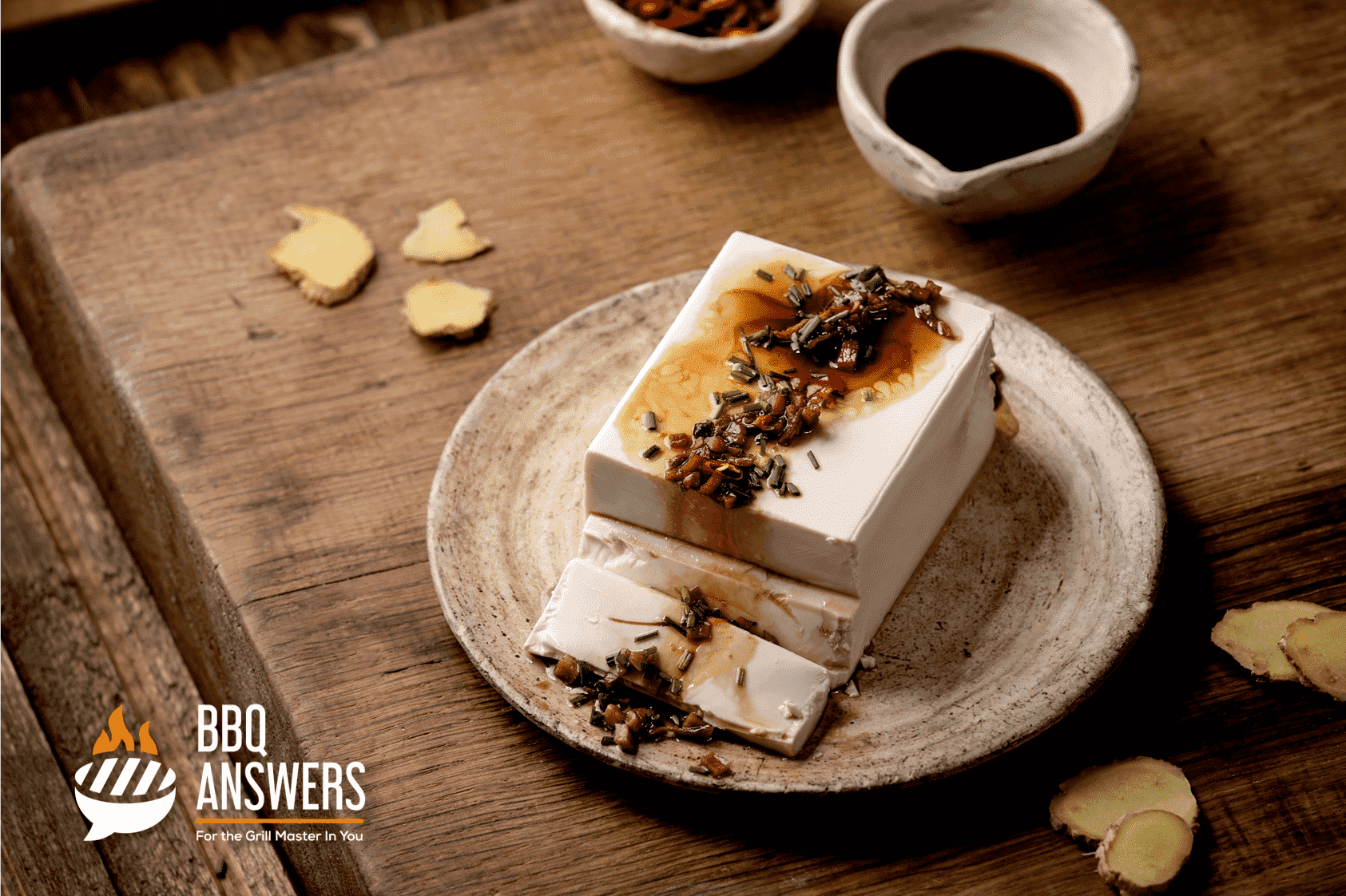 Fermented tofu goes by many different names such as fermented bean curd, bean curd cheese, tofu cheese, soy cheese, preserved tofu, etc. 
This cheese is very creamy, spreadable, and soft. It tastes like Brie.
One of the most well-known examples is CHAO, a popular brand of fermented tofu. 
CHAO has a blue cheese sort of flavor, but our cheese recipe is closer to provolone or sharp swiss cheese.
There are different varieties in fermented> tofu as well:
White Fermented Tofu

– which is the one we're making.

Red Fermented Tofu

– which has chili oil or chili flakes added to it.

Stinky Fermented Tofu

– which has been fermented way longer than white tofu. It can take up to 6 months.
The fermentation process is going to take 3-4 weeks.
The cheese is going to be a soft, spreadable cheese.
Here's the recipe:
Ingredients:
14-ounce block Organic firm Tofu

Salt

Filtered Water

Mirin or cooking wine

Sugar

Kosher salt

Sesame oil

Potato Starch

Coconut oil

Olive oil
Preparation:
Drop the Tofu block into a pot of boiling water, mixed with 1 tsp of salt. This will draw the water out of the tofu and also sterilize it. Boil for 5 minutes.

Take out the tofu onto a large paper towel and wrap it in the same. Place it between a Tofu Press and tighten it just enough to keep it secure. You can use books or other flat, heavy objects as well. This will help squeeze out the excess moisture in the tofu. Leave it in the same position for about 45 minutes to dry.

Take the tofu block and cut it into cubes. Place the cubes on a plate lined with a fresh paper towel with some space in between each cube. Cover it with another paper towel. Wrap the whole arrangement with plastic wrap to ensure no bad bacteria can get in. Leave it for 2-3 days in a warm place. 

Unwrap the Tofu. You will find it smells a little sour and has a yellow color on it. Don't worry, that's what we want.

Make the brine (fermentation liquid) by combining 1 cup of filtered water, 1 cup of mirin (alternatively use 1/4th cup of Vodka), 1 tsp sugar, and 1 tbsp kosher salt. Boil for 2-3 minutes. Let the brine cool off for 3-5 minutes.

Put the Tofu cubes into a sterilized mason jar. Pour in the warm, but not boiling brine. Close the lid tightly. Let it sit in a warm place for 3 weeks.

Open the jar and add in 2-3 tsp of sesame oil. Close the lid and let it ferment for another week.

Take 2-3 fermented tofu pieces out of the jar. It will have a strong acidic smell and a very potent taste. The texture will be very soft but still chunky.

Take a pot and add 1 cup of filtered water, 3/4th cup of potato starch, 1tbsp coconut oil, 1 tsp olive oil, and the fermented tofu pieces.

Heat over a low flame while stirring with a whisk. It will get sticky and stretchy, but you'll have to keep whisking till it reaches a stable, cheesy consistency.

Transfer this mixture into a round mold, wrap with butter paper, and put it into the refrigerator for a few hours to set.

ENJOY!
It's great to have with crackers or spread over some sandwiches.
In case you don't want to ferment the tofu yourself, you can buy fermented tofu from any Asian grocery store and make this cheese by following steps 9 to 12.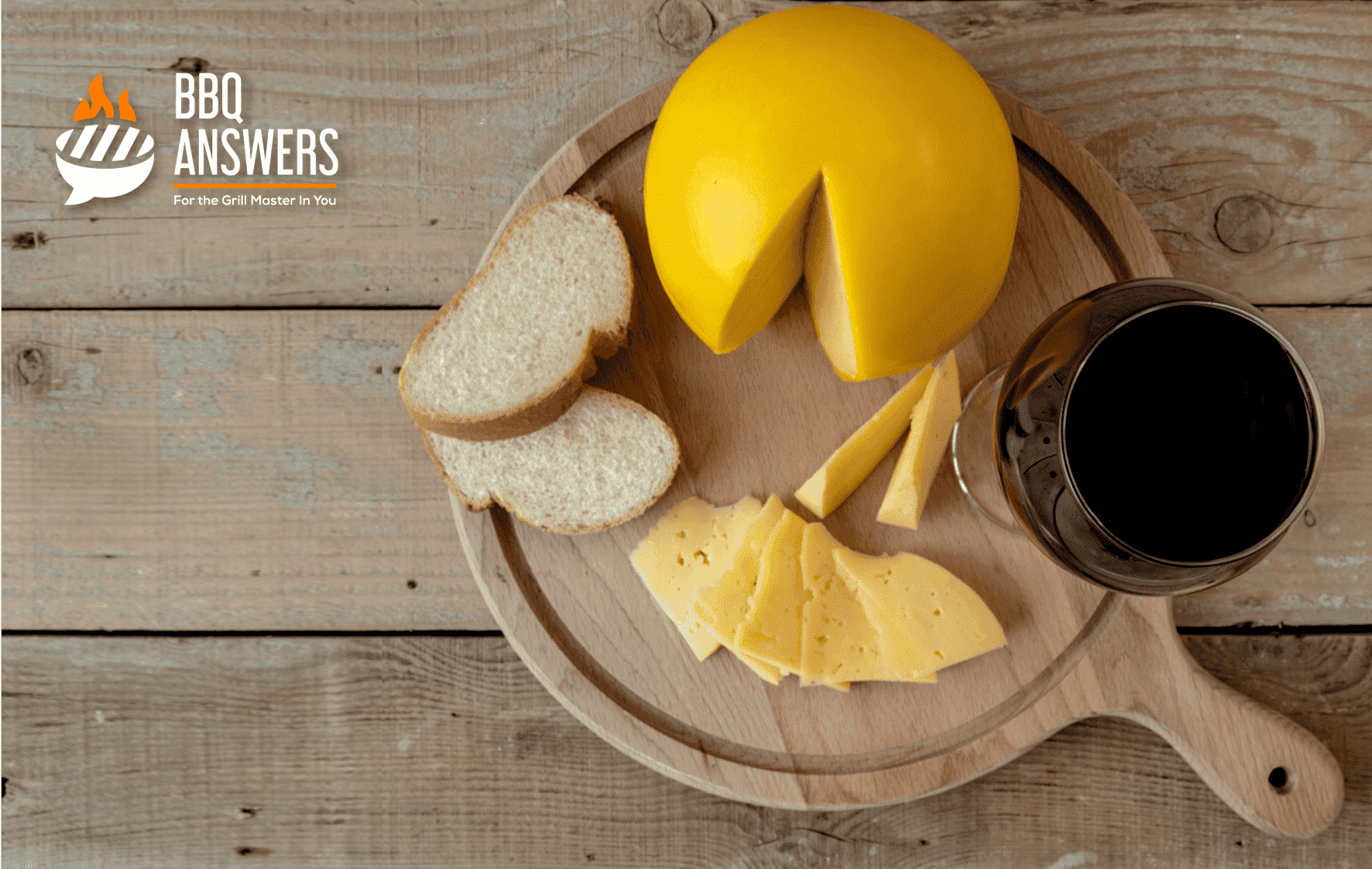 This recipe is a sharp vegan cheddar that has a wonderful melt to it. 
This cheese will be sliceable, but not very shreddable as it will not be as hard as aged cheddar cheese.
There are many vegan cheddar brands, but we have drawn inspiration from the ingredients of Violife's vegan cheddar. 
Here's the recipe:
Ingredients:
1 carrot

Lactic acid

Mushroom extract Powder

Olives

Potato starch

Corn Starch

Filtered water

Refined Coconut Oil

Olive Oil

Salt
Preparation:
Peel and chop one carrot into dices. Add to a blender with 2 cups of cold filtered water. Strain through a muslin/cheesecloth and keep aside.

We are going to make an olive extract by blending 8-10 olives with 1 cup of filtered water, and a teaspoon of olive oil. Strain through a muslin/cheesecloth and keep aside.

In a mortar and pestle, beat together 1 1/2 tbsp of mushroom extract and 2 tsp of lactic acid. Add 1/2 teaspoon salt. Set aside

Take a saucepan. Add in the carrot juice.

With a turkey baster, suck off the top layer of oil from the olive mixture. Add in 1 tbsp to the saucepan.

Add in the mushroom and lactic acid mix, 3 tbsp of refined coconut oil, 1 cup of potato starch, and 1 tbsp of corn starch.

Start a low heat and continuously stir with a whisk. As it gets thicker and stickier, switch to a wooden spoon. Keep stirring and folding till most of the moisture is gone.

Pour into a container, top it with a layer of salt. This is done to draw out the remaining moisture. We will be cutting this layer of the cheese off.

Cover with a cheesecloth and leave in the refrigerator overnight.

ENJOY!
The slices can be added to burgers, grilled cheese sandwiches, or anything you add cheddar to because it melts and tastes exactly like sharp cheddar cheese.
Looking to Buy High-Quality Cheese?
You can never go wrong with our recommended cheeses available in the USA and the UK.
Related Questions
Is Vegan Cheese Healthy for You?
Vegan cheese is a healthy source of protein and calcium and is typically lower in fat and cholesterol. Vegan cheese reduces the risk of diabetes and heart disease and is often gluten-free. However, it is best to stay away from highly processed options and consume it in moderation.
When Does Vegan Cheese Go Bad?
Vegan cheese is generally safe for consumption for 2-3 weeks after opening. The exact duration it takes for Vegan Cheese to go bad depends on its fat and water content. The higher the fat content & lower the water content, the longer it stays good.
How to Tell if Your Cheese has Gone Bad?
If you see mold on soft cheese, it has gone bad. If you see mold on hard cheese, observe the type of mold. If the mold spots are white or light green, you can cut those parts off and consume the cheese. However, if you see black mold spots, it's best to discard the cheese completely.
Final Words
These were some of my favorite vegan cheese recipes. Let me know how they turned out! 
If you're looking to have a vegan BBQ, you may want to learn more about Vegan BBQ Sauce and Vegan Bacon for your BBQ.
If you have any suggestions or additional ideas, leave us a comment below. 
To find answers to all your BBQ questions, stay tuned to BBQanswers.com!